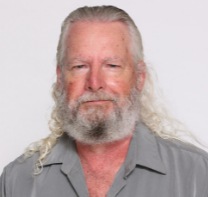 Bruce Voegele, MA, BSN, RN, has taught at Avila University since 2005. He currently co-teaches both Development of the Professional Nurse I & Development of the Professional Nurse II in the fall semester and teaches Psychosocial Nursing Concepts and Practicum 1 in the spring semester. He also teaches Medical Terminology in both fall & spring semesters.
Bruce has worked as a registered nurse in a variety of roles and settings over the past 43 years. He began as a staff nurse at a local medical center on a mental health unit with adolescents, adults and geriatric patients. He also assisted the development of urgent care clinics – beginning the first cardiac rehab program in a shopping mall in the United States. Additionally he has worked as a director of nursing at a free-standing psychiatric facility and as an assistant director of nursing at a local nursing home.
Bruce also worked as a performance improvement/staff development specialist at a local hospital for fourteen years with duties that included performance improvement activities; orienting and providing ongoing education to new employees, as well as working with nursing instructors and nursing students.
Bruce has volunteered as a nurse at numerous health screenings including National Depression Days, Alcohol Screening days and National Anxiety Screening days. He participated for many years as a volunteer for a mini-triathlon held annually at Shawnee Mission Park. He currently is a volunteer at Renewed Hope Community Garden as well as a volunteer for Johnson County Interfaith Hospitality Network, serving the "situationally homeless" population
He enjoys the outdoors and has walked many miles with his dogs believing that routine exercise benefits both the two legged and four legged animals.
Bruce received a BSN from Union College in Lincoln, Nebraska and an MA from Webster University in Kansas City, Missouri.