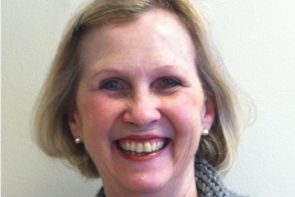 Mary Jane Pearson, Ph.D. and Professor Emeritus, has been a leader in teacher education for more than 30 years. Dr. Pearson's unique credentials as a teacher educator include chairing the California Commission on Teacher Credentialing (CCTC), the largest educator licensing agency in the U.S. During her nine-year tenure as chair and commissioner, she co-authored the research on beginning teacher support and assessment (The California New Teacher Project) that has become the worldwide standard for the support of new teachers and is the basis of the California Teacher Induction program required for the Professional Clear Credential for all new California teachers. Appointed by the President of the United States, Dr. Pearson served as the regional representative for the U.S. Secretary of Education. In recognition of her service to education, Dr. Pearson was named California Teacher Educator of the Year.
Dr. Pearson started her career as a classroom teacher in general and special education. She was the founding Chief Academic Officer for Community Education Partners, a school for more than 80,000 at-risk students nationwide from culturally and linguistically diverse backgrounds. Her higher education appointments included serving as a a Professor at the University of Texas Pan American (now UT Rio Grande Valley), a tenured Full Professor at California State University for nearly two decades and an Adjunct Professor at the University of San Francisco for 15 years where she received the Outstanding Educator Award. Most recently, she was the Chief Academic Officer for a highly successful Silicon Valley company that partnered with universities in delivering academic programs online. In that role she led the development of a highly-sought-after master's degree that featured a concentration in trauma-informed practices for children, teachers and others in the helping professions. Dr. Pearson is the founder and Chief Academic Advisor for the nation-wide Resilience Coalition (https://resilienteducator.com/coalition/) composed of leading professional groups, experts and thought leaders focused on the existing and emerging needs of teachers & educators, social workers, school nurses, families and communities around resilience, wellness, and self-care.
One of her notable accomplishments is the design of a highly successful model of mentoring and support for online higher education faculty. Dr. Pearson's copyrighted approach for online faculty that ensures regular and substantive interaction with students through value-added comments and feedback has proven to be a distinctive feature of an exceptional student experience in an online course. The success of this model, implemented for more than a decade at multiple universities, is chronicled in an article she co-authored entitled, "An Online Mentoring Model that Works." Dr. Pearson earned her Ph.D. from the University of Kansas.
Clinical Field Experience
Ph.D., Special Education/Law – University of Kansas M.S., Special Education – University of Kansas B.S., Elementary Education – University of Kansas
Awards and publications Awards: California Teacher Educator of the Year ____ Chair of the nation's largest educator licensing commission, the California Commission on Teacher Credentialing ____ Outstanding Educator Award, Adjunct Faculty, School of Education, University of San Francisco ____ Professor Emeritus, California State University ____ Presidential Appointee, U.S. Department of Education, U.S. Secretary's Regional Representative, San Francisco, California ____ Founder and Chief Academic Advisor for the nation-wide Resilience Coalition Representative Publications: Co-author of the California Beginning Teacher Support and Assessment research (The California New Teacher Project) that has become the worldwide standard for the support of new teachers, and is the basis of the California Teacher Induction program required for the Professional Clear Credential for all new California teachers ____ Pearson, M. J., & Kirby, E. G. (2018, November). An online mentoring model that works. https://www.facultyfocus.com/articles/online-education/an-online-mentoring-model-that-works/ ____ Pearson, M., & Kirby, G. (2020, April 21). The importance of faculty mentoring. Guide to Online Higher Education Teaching. https://resilienteducator.com/higher-ed-teaching-online/importance-faculty-mentoring/ ____ Pearson, M., & Kirby, G. (2020, April 20). Teaching adult learners in the online environment. Guide to Online Higher Education Teaching. https://resilienteducator.com/higher-ed-teaching-online/teaching-adult-learners/ ____ Jett, A., & Pearson, M.J. (2023). The administration of a higher education faculty online learning community. Faculty Focus. https://www.facultyfocus.com/articles/online-education/the-administration-of-a-higher-education-faculty-online-learning-community/