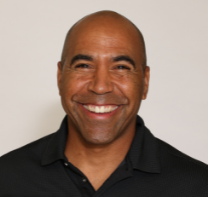 Specialty Certifications: NSCA-CPT
The 2019-20 academic year is Dr. Norwood's first year as a full-time adjunct faculty member at Avila University within the Kinesiology Program. Last year he served as a part-time Visiting Professor & taught Introduction to Kinesiology (101) and Sports Psychology (393).
Research Interests: Mental health & peak performance. The study of positive psychological constructs like hope, optimism and grit and their impact on performance-related variables and outcomes.
Clinical Experience: Dr. Norwood started his practice as a mental performance consultant as the Director of the Peak Performance Clinic at the University of Kansas where he served student-athletes and coaches for 8 years. He later opened his practice in Las Vegas, Nevada where he combined his knowledge and vast experience in the areas of Performance Psychology and Exercise Science to help create one of the most innovative and successful training facilities in the state of Nevada. His practice has enabled him to facilitate the development of optimal performance states for professional athletes, collegiate and high school student-athletes, coaches, law enforcement professionals, the United States military, Fortune 500 companies, executives, entertainers and business owners.
NCAA Life Skills for Student-Athletes, Foundations of Sports Psychology, Introduction to Kinesiology, Sports Psychology, Nutrition and Exercise Physiology
Dr. Norwood earned his Bachelor's degree (Summa Cum Laude) in Psychology from Baker University (1991); a Master's degree in Sports/Performance Psychology from the University of Kansas (1996); a Doctoral degree in Sports/Performance Psychology from the University of Kansas (2000).