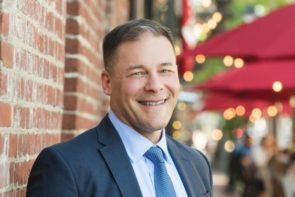 Frank Tortorello, Ph.D., currently works as a subject matter expert on people, culture, and leadership for the United States Senate Sergeant-at-Arms Office Cybersecurity Department. In this role, he addresses topics ranging from organizational design to individual/team resilience to managerial effectiveness in the service of protecting the legislative process of the United States.
Dr. Tortorello's doctorate is in cultural anthropology from the University of Illinois at Urbana-Champaign. For his doctoral research, he participated in training with active-duty United States Marines to understand the connection between cultural values and leadership. Specifically, Dr. Tortorello focused on how the Corps trains Marines to be courageous.
In 2022 he published his first book, A Realist Account of Stress, PTSD, and Resilience: Lessons from the United States Marine Corps, was published in 2022 by Routledge Press, based in part on his doctoral research and on novel ethnographic research with active-duty Marines. He draws on this research to deliver the Resilience-Building Leader Program (RBLP) curriculum as a certified trainer. He also grounds his approach to teaching the RBLP curriculum in his 30+ years of people-focused professional engagements with organizations ranging from the National Reconnaissance Office to the University of Pennsylvania to Merrill Lynch.
Dr. Tortorello's research interests include the relationship between theory and evidence, the proposition that leadership and resilience are value-oriented, value-driven ways of life rather than qualities or states of an individual, and the ways in which organizations en-/disable their members or employees.
Dr. Tortorello resides in Burke, Virginia.