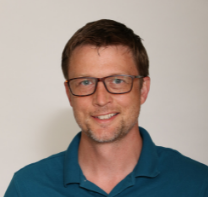 Matt Schwader Harbor moved to Kansas City, MO in January of 2016, having previously lived and worked as a professional actor, voice-over talent, director, teacher, and acting coach in Chicago, IL. Aside from being an Assistant Professor of Theatre and the Director of Performance Studies at Avila University, he is a company member with Kansas City Actors Theatre where he serves on the board and the artistic committee.
Professor Harbor has performed professionally on stages across the country since 1998 under the name of Matt Schwader. Notable companies include The Goodman, Northlight, Court and Chicago Shakespeare theatres in Chicago, Indiana Repertory Theatre, Actors Theatre of Louisville, Utah Shakespeare Festival, ACT Theatre in Seattle, The Old Globe, and many more. He was a Core Acting Company member with American Players Theatre from 2007-2013.
Internationally, he has performed with Chicago Shakespeare Theatre at the Royal Shakespeare Company in the UK and with Canada's Shakespeare Link company in conjunction with the Montes Namuli Dance Company in Quelimane, Mozambique.
In Kansas City, Matt has appeared as Phillip Lombard in And Then There Were None with Kansas City Actors Theatre, Will in Shakespeare in Love with Heart of America Shakespeare Festival, and as Little John in New Theatre's production of Sherwood: The Adventures of Robin Hood. Currently, he can be heard as John Bickerson in The Bickersons and as Vincent Holiday in Kansas City 1924, both for Kansas City Actors Radio Theatre (on KKFI 90.1 FM, Kansas City, and the Kansas City Actors Theatre Podcast) and will be directing The Pests for Kansas City Actors Theatre in January of 2022.
He holds an MFA from the University of Delaware and is a proud member of both the Actors Equity Association and SAG-AFTRA.
Acting I, II, II, & IV, Acting Styles, Shakespeare in Performance, Business of Acting, The Mask
MFA -- University of Delaware's Professional Theatre Training Program (2003)