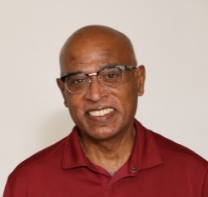 Dr. Daniel George, Professor of Management in Avila's School of Business, teaches Management and Capstone classes at both the undergraduate and graduate levels. Dr. George earned his Ph.D. in Business Administration from the Marshall School of Business the University of Southern California (USC) with a concentration in Management, minoring in Research Methods and Technology & Innovation. He has a Masters from the Xavier Institute of Management, Janshedpur, India (XLRI) and a Bachelor of Science in Economics (honors) with minors in Mathematics and Statistics from the University of Calcutta, India.
At Avila, Professor George also leads in the Assessment of both the undergraduate and MBA programs for accreditation purposes. In this role, he oversees the administration of various assessment tools as required by IACBE, the accreditation body for the Avila School of Business.
Dr. George is active in the Academy of Management and served as a reviewer for various conferences and journals. In the past, he has been associated with the SHRM, Kansas City and the Midwest Academy of Management. His research interests are primarily in the area of Innovation Management and Diversification.
B.Sc.University of Calcutta
Ph.D., University of Southern California