carondelet hall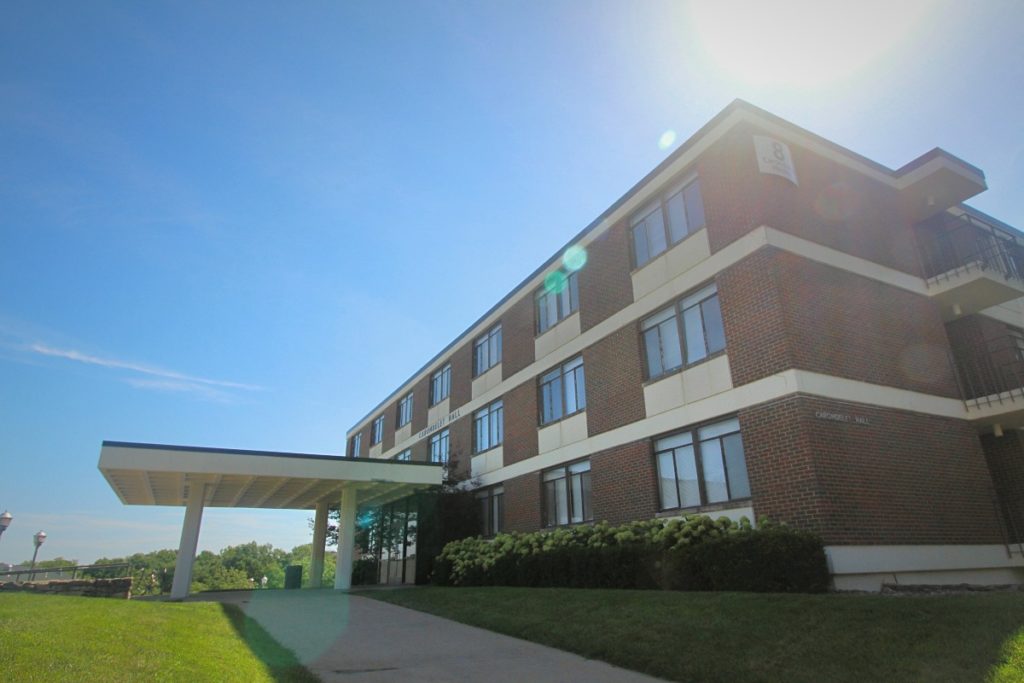 Carondelet Hall provides a traditional living experience with double and triple bedrooms. With adaptable furniture, you and your roommate or roommates can customize your space. Carondelet has lounges on each floor with flat-screen televisions.
Carondelet is also connected to the Hodes Center, where you can find Avila's Counseling & Career Services, Student Access Services, Student Support Services, and Tutoring.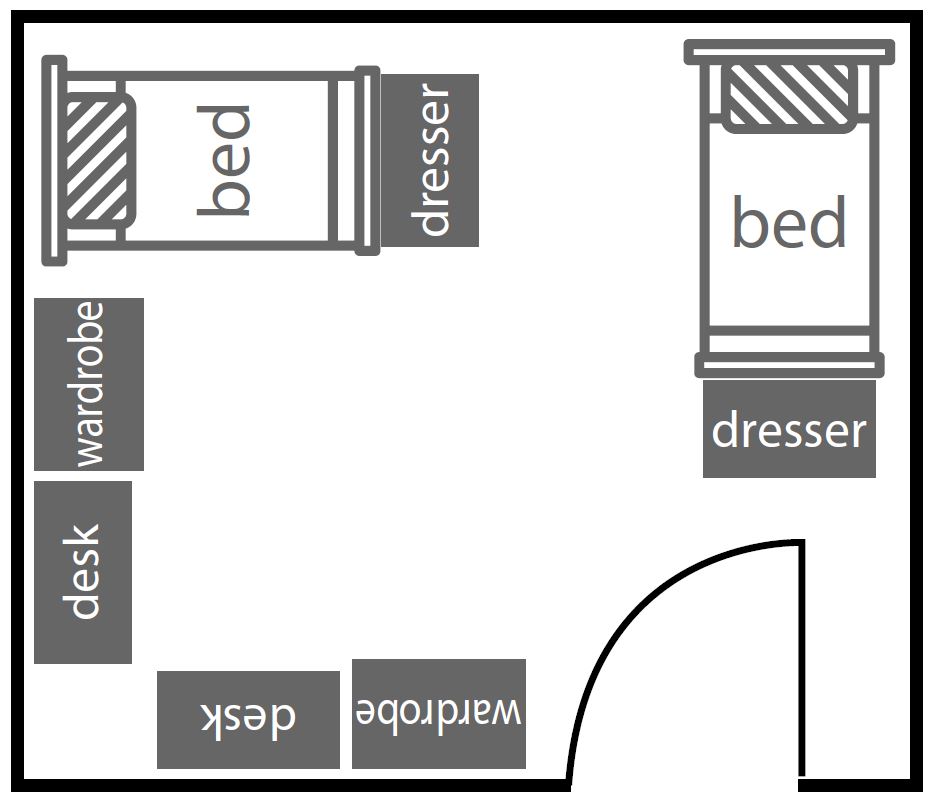 Ridgway hall
Ridgway Hall, like Carondelet, has double and triple bedrooms with adaptable furniture. A spacious lounge houses several flat-screen televisions, comfortable seating, and meeting spaces. Ridgway is connected to Dallavis Center, which houses our art classrooms, offices, and Thornhill Art Gallery.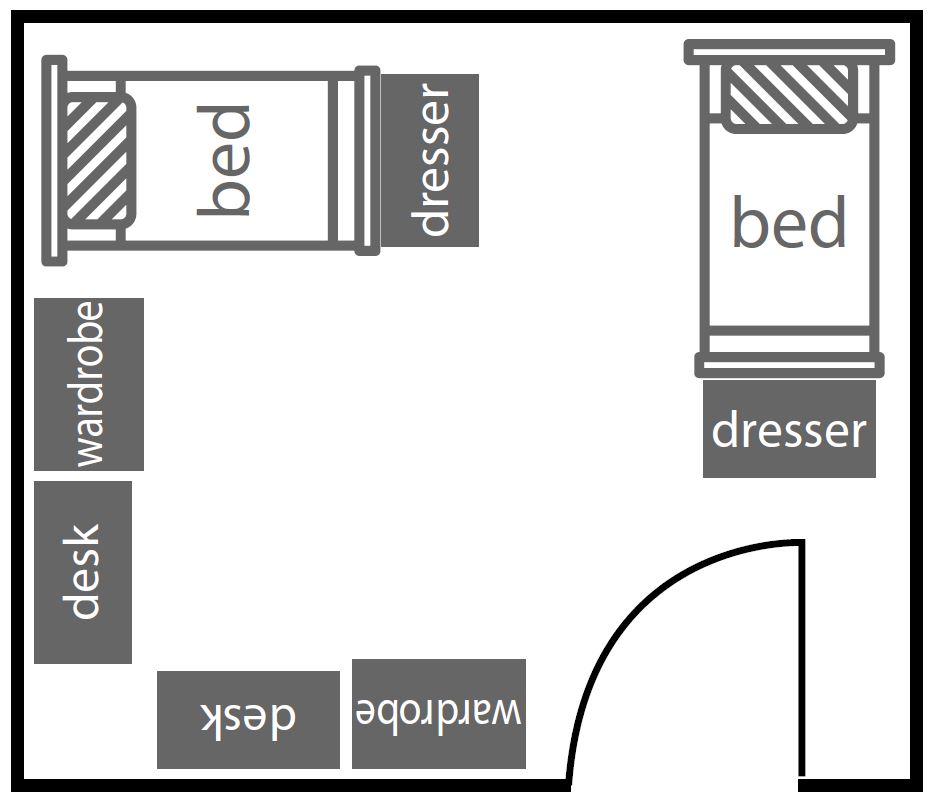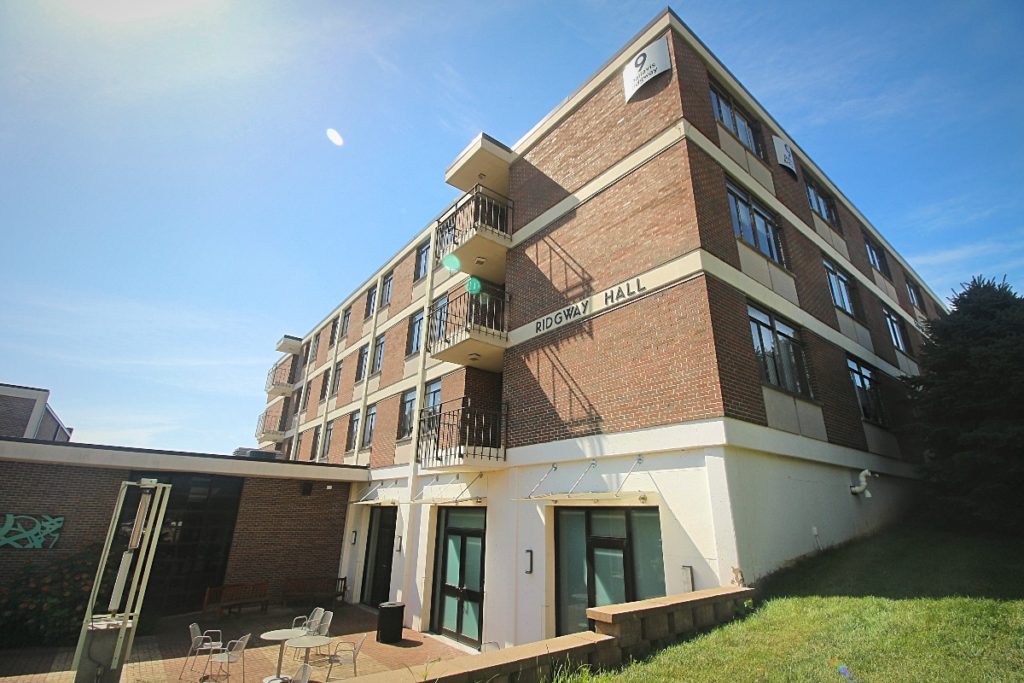 Glenna Wylie Hall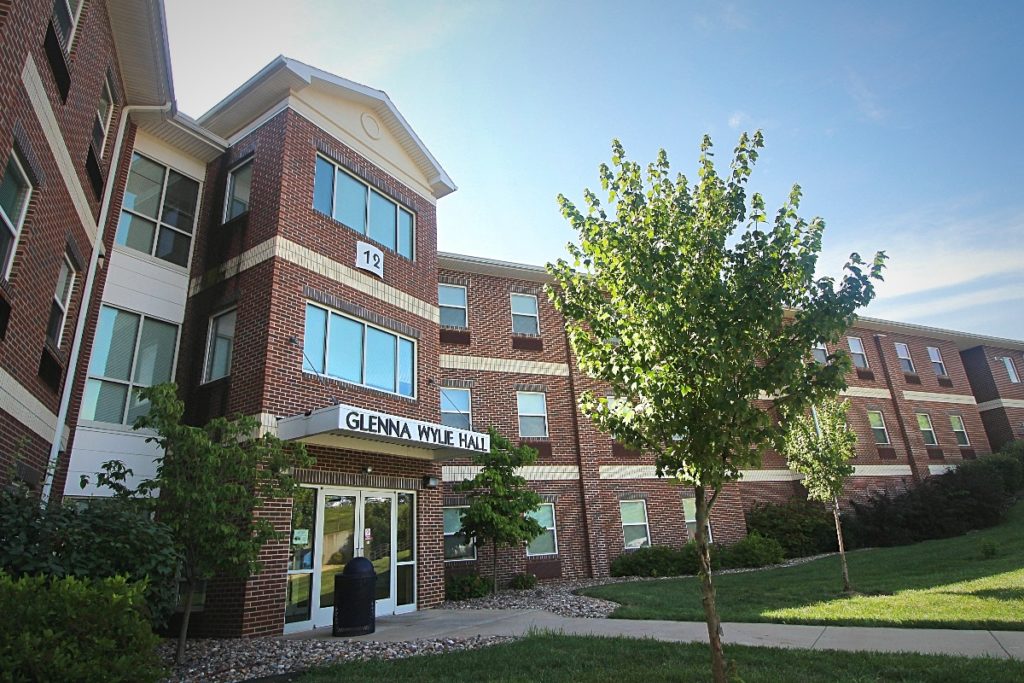 Commonly known as Wylie, Glenna Wylie Hall has four, five, and six-bedroom suites. Students in these suites have a private bedroom and share a single bathroom and living space. Lounges are located on every floor with study areas and big flat-screen televisions. A common area on the first floor provides microwaves, a refrigerator, laundry facilities, and mailboxes for all residents in Wylie.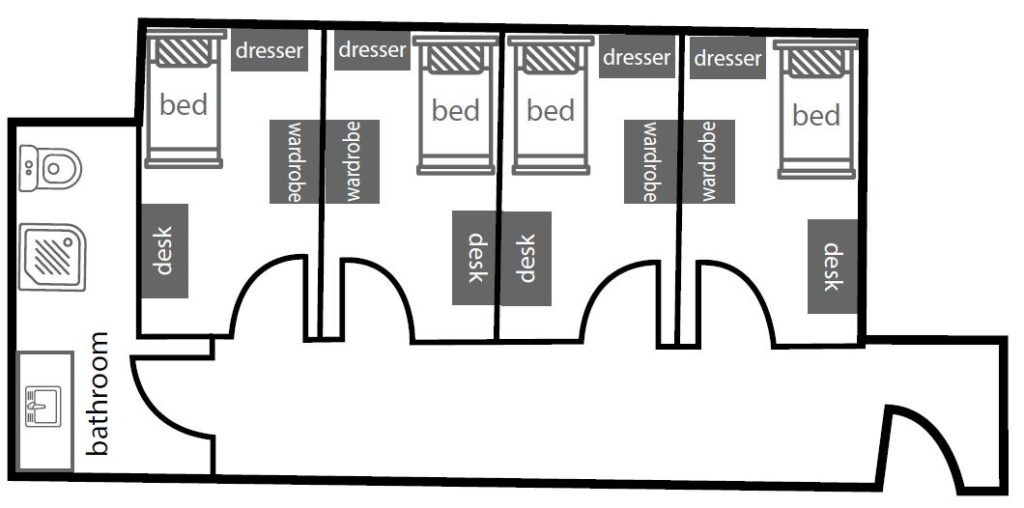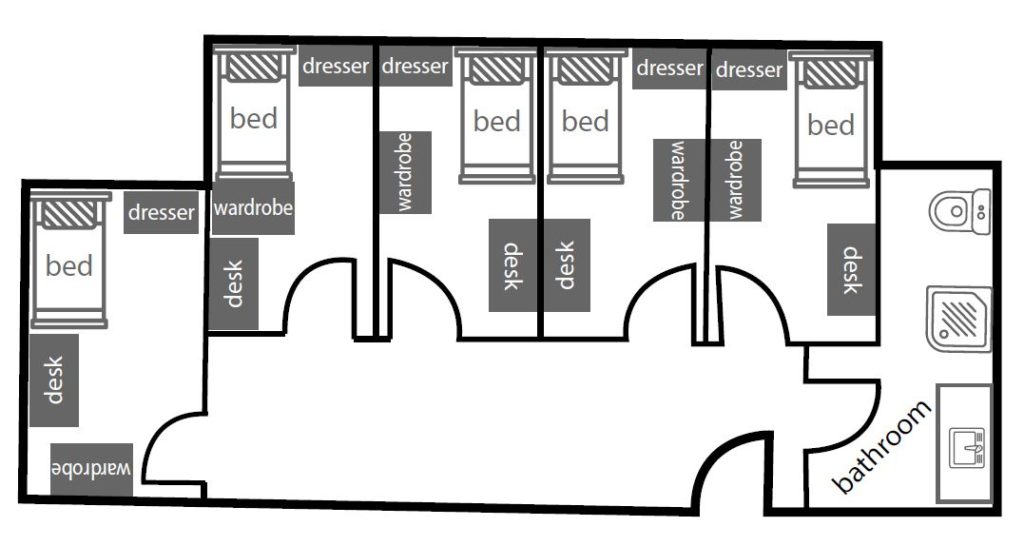 Jeanne Collins Thompson Hall
Commonly known as Thompson, Jeanne Collins Thompson Hall is a suite-style residence hall in which each suite contains four bedrooms, two bathrooms, and a common space with kitchenette. Thompson also includes a comfortable gathering space, a large-screen television, and a kitchen area.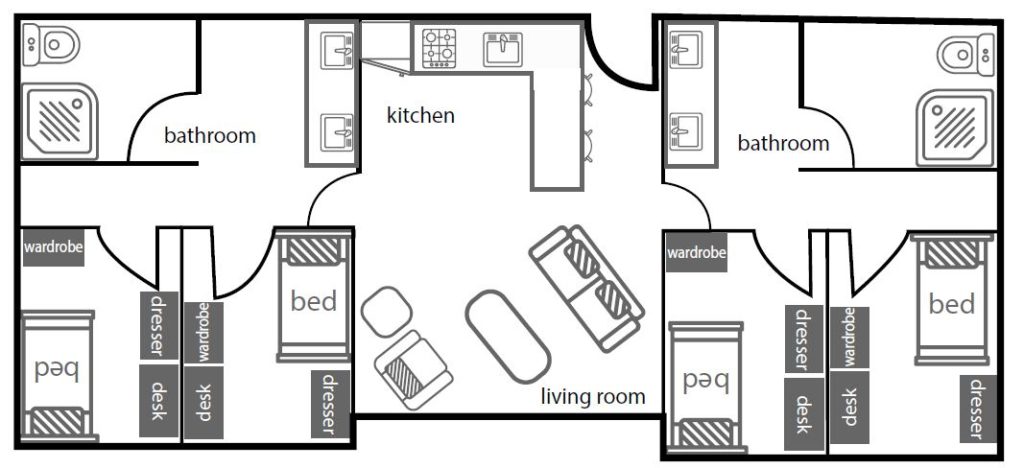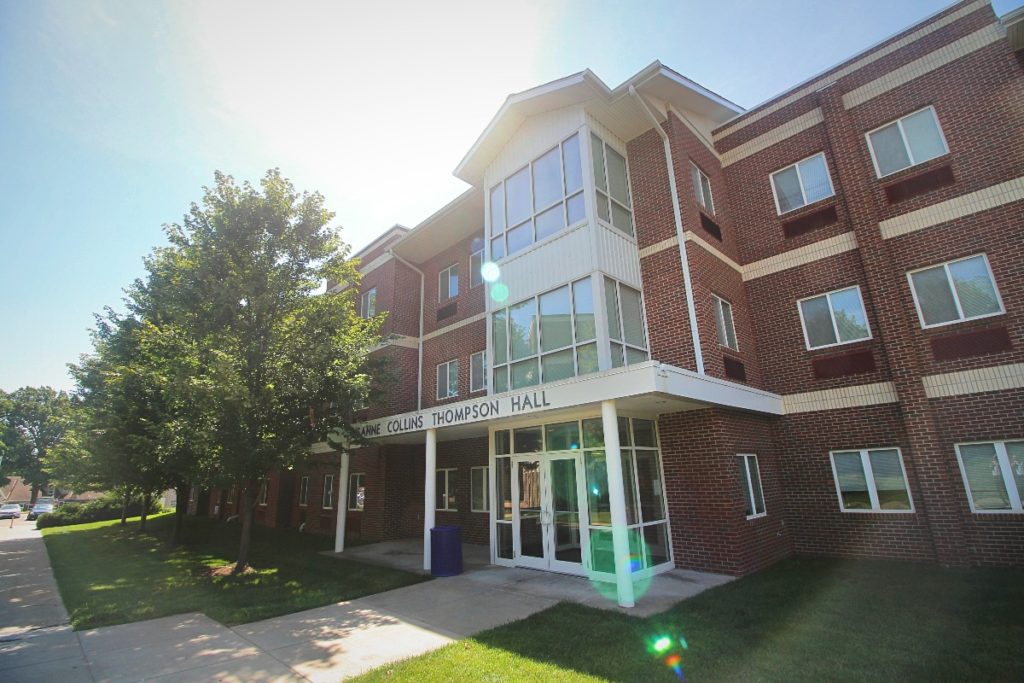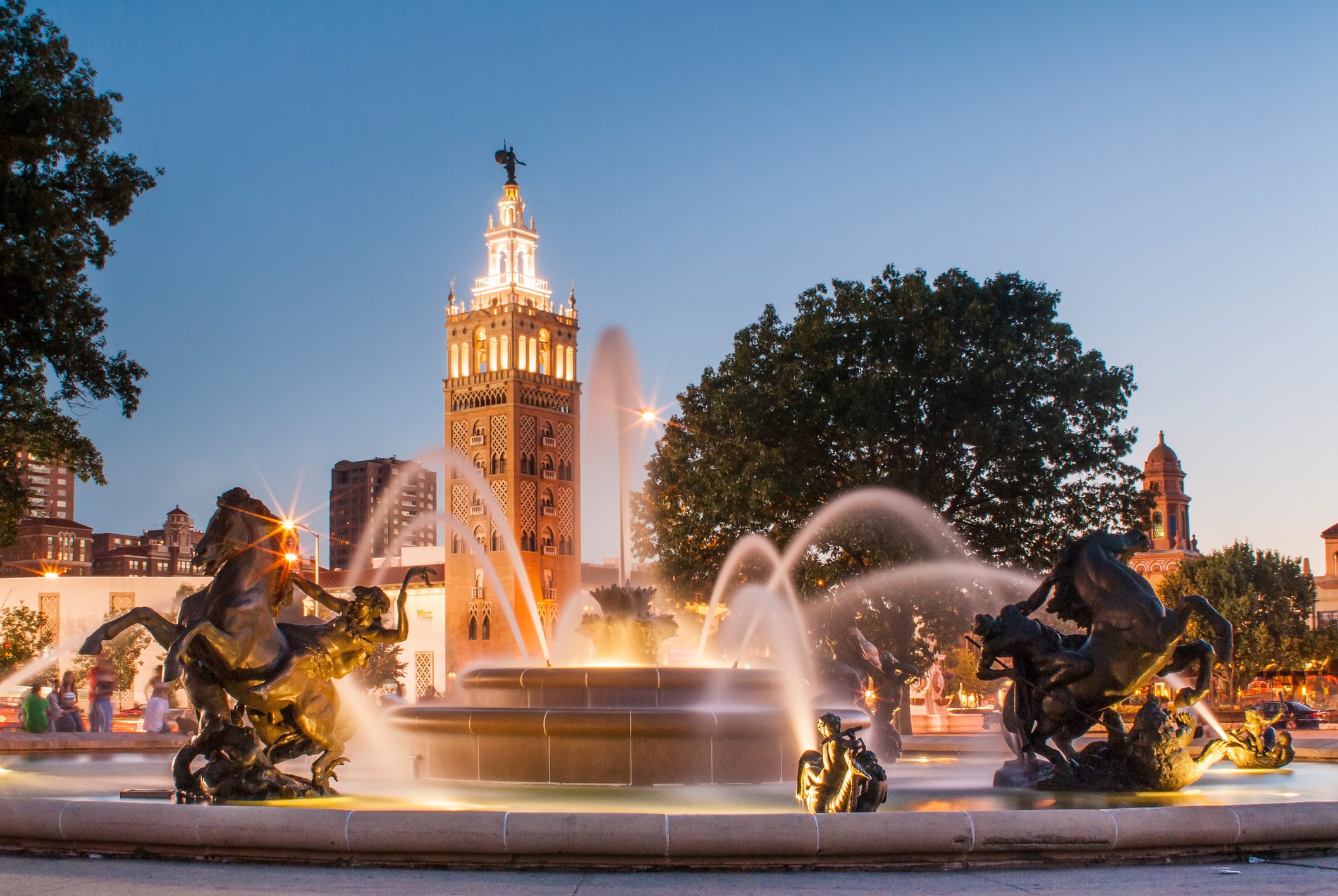 Kansas City Here We Come!
The city is your playground. And your classroom. Avila's 50-acre campus is tucked away in a peaceful, quiet suburb, but once you're here you're only 15 minutes away from everything Kansas City. World-class dining and entertainment. Shopping. Cultural attractions. And internships in a city filled with innovative companies and career-making opportunities.
Contracts & Forms
The university believes in providing each student with adequate resources in order to succeed academically, developmentally, and socially. This is best accomplished through an integration of the university environment and residence on campus. Therefore, Avila requires all full-time, single freshmen and sophomores under the age of 21 to live in university residence halls if they are not residing with their parents (within a 40-mile radius of campus).
Residence Contracts
As a newly-admitted student, it is important that you complete and submits one of the following:
Please submit the two housing forms below (Housing Preference Questionnaire & Housing Contract) OR the Exemption Request Form if you plan to commute. Both online forms are required in order to complete your application. Roommate matching will occur beginning in early June and continues throughout the summer. Room assignments are mailed, beginning in mid-July.
If you are requesting an exemption from the policy, please return the form and a response will be mailed to you to approve or disapprove your exemption request.
Roommate Rights
Whether you are a returning student, a new student living with a friend from high school, or you are meeting your roommate for the first time, the quality of the relationship that you develop with your roommate is a major factor in determining how satisfied you are with college; this relationship can be an important influence on your academic achievement.
You have a responsibility to your roommate! By keeping in mind the following values and by demonstrating thoughtful consideration, you will make your residential living experience more satisfying. It is important to work together from the beginning to establish an environment that allows both of you respected and responsible freedom. The most critical factor in this endeavor is to be honest with one another and to communicate openly. Listed to the right are the basic rights of a roommate. Remember that with any right comes with the responsibility to ensure that your roommate is afforded an equal right.
If you feel that your rights are not being respected in your living environment, start by talking to your roommate in a calm and rational manner. Your RA is available to help you practice how you might approach your roommate about your concerns or to provide some ideas on how to begin.
Remember that Avila University does not guarantee that you will attain each of these rights at all times. However, you can help ensure that these rights will be honored through thoughtful communication and discussion with those living around you.
Remember that you are living in a community that is collectively responsible for the environment in which you live and that the only person whose behavior you are responsible for is you.
The right to an adequate amount of sleep
The right to study without undue interference
The right to an adequate degree of cleanliness
The right to expect that a roommate will respect personal belongings
The right to entertain friends with the expectation that guests are to respect the rights of all residents, including your roommate
The right to personal time
The right to speak your mind openly and honestly
The right to be listened to
The right to privacy
The right to the settlement of conflicts
The right to be free from fear of intimidation and physical and emotional harm
The right to live in a secure environment
Packing for College
We know things get hectic as you prepare for your journey to college so we've compiled a list of items that students have found helpful to bring:

Necessary Items
Towels / Washcloths
Shampoo/Conditioner/Soap
Hand Soap
Clothes Hangers
Laundry Basket / Hamper
Mask, cleaning and laundry supplies
Pillow(s)
X-Long Twin-size Bedding
Dishes: Plates/Cups/Silverware
Storage Containers
First Aid Kit & Medicines
Extension Cords / Power Strip with a surge protector
Can opener
*Possible Shared Items
Small Refrigerator
Television
DVD Player
Game Console
Vacuum
Radio
*Talk with your roommate if you don't want to double up on these
Fun Items
Plants
Coffee Pot
Throw Rugs
Extra Furniture / Futon
Posters
Pictures
Wipe/Erase Board
Curtains
Storage boxes
Tips on how to pack for college:
Don't overpack. You will probably buy things after you arrive at college when you know more about what your room looks like and how much space you have. You and your roommates may also come up with different ideas on how to arrange and decorate your room once you see what others have brought.
Use your laundry basket as a box for your smaller things to make it easier to carry.
Pack more things into storage containers instead of garbage bags; you could use the containers as extra storage for your room for things that you won't use as often.
Special Note: Residence hall fires may occur due to poor wiring on appliances and overloaded extension cords inside individual rooms. For this reason, extension cords with built-in circuit breakers are strongly recommended. Extension cords may not run under carpets or be looped over curtains or bed spreads.
Items not allowed in the residence halls for safety and wellness reasons:
Candles and incense (or anything with an open flame)
Pets (fish are acceptable)
Toasters, hot plates, electric frying pans, indoor grills (this includes the George Foreman style grills), deep fryers
Ceiling fans
Space heaters
Halogen lamps
Firearms or martial arts weapons (or anything that resembles them)
Hazardous materials
Alcohol/controlled substance, applicable signs and other paraphernalia
Residence Hall Laundry Facilities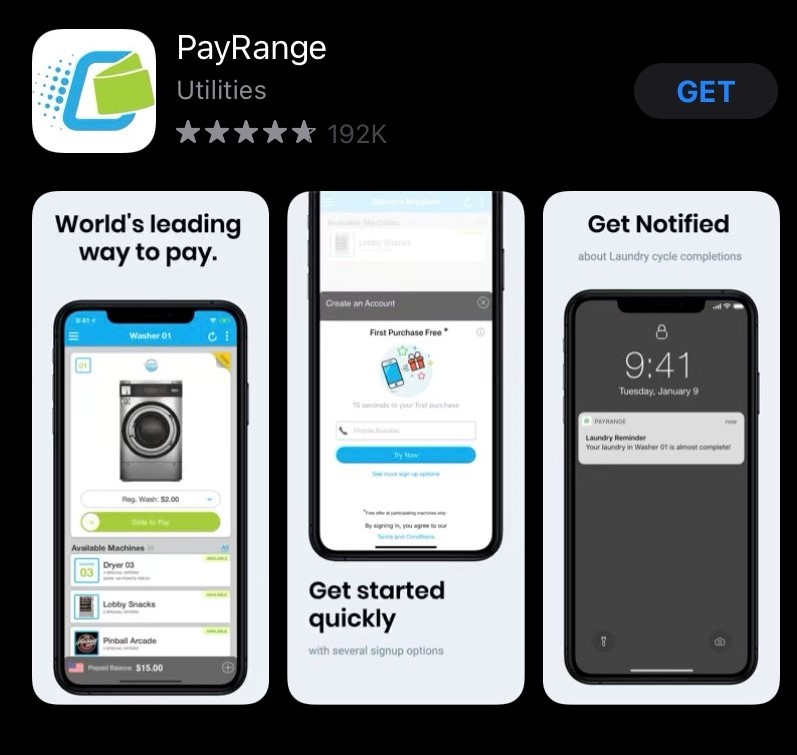 All Residence Halls now have new smart washers and dryers. Download the PayRange app to set up your account, load your prepaid funds, and then get notifications when your laundry cycle is complete and when washers/dryers are available — without leaving your room!
Washer: $1.75
Dryer: $1.50