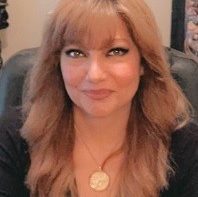 Sima Tarokh is an accomplished educator and instructional technology expert, known for her expertise in teaching Computer Concepts Courses and her role as the Director of Instructional Technology. With a BS in Computer Science from UMKC and a Master's degree in Information Technology Management from Webster University, Sima brings a solid foundation of knowledge to her work.
With a passion for empowering faculty and students with technological skills, Sima has been instrumental in providing comprehensive technical training in both group and individualized sessions.
As the Administrator of the Canvas Learning Management System and several external tools and cloud systems, Sima has streamlined the educational experience for both educators and learners. Her technical support for Canvas and other online learning resources has proven invaluable in ensuring a seamless and efficient learning environment.
Sima's professional proficiency extends to the effective use of web and media-based technologies in education. She has a keen understanding of technologies that support online, hybrid, and face-to-face courses, as well as the educational applications of social media. Additionally, Sima excels in training individuals in Microsoft Office applications, equipping them with essential digital skills.
With a strong dedication to enhancing the educational experience through technology, Sima Tarokh has made a lasting impact on the academic community. Her commitment to innovation and her ability to navigate the ever-evolving landscape of instructional technology makes her a valuable resource for educators and students alike.
o CS 110 - Understanding Computers (Computer Concepts & Microsoft Office) o CS 170 - HTML & CSS Web Page Design o CS 210 - Navigating the Digital Society (Understanding Computers / Technology for Success / Microsoft Office)
Bachelor of Science (BS) – Computer Science Master of Arts (MA) – Information Technology Management