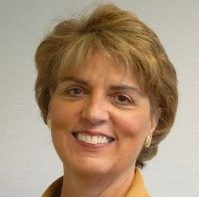 Joyce Hill has an extensive background in leadership and organizational development. As a leader, she has had to continuously sharpen her own skills and competencies to meet the needs of her direct reports. She has led teams as small as six and as large as 200 employees. Joyce's guiding principles are integrity, trust, respect, and honesty and can be seen in her professionalism and day-to-day practices.
Joyce's work with executives includes individualized coaching, multi-rater feedback, personal development plans, and change management. Joyce has worked with individuals in domestic and international environments. Joyce's approach to coaching combines the identification of critical results along with the appropriate behavior(s) that will help the individual attain those results. Joyce is also a strong proponent of positive reinforcement and has helped several organizations incorporate this approach into their culture.
Joyce's work with organizations includes a cultural change that supports the achievement of business strategies, talent development including succession planning, team interventions, performance management, retention strategies, and employee engagement. Joyce has experience working with Fortune 500 organizations such as Sprint Telecommunications, State Street, H&R Block, and Chrysler Financial. In 2006 she formed her own consulting firm and has worked with Dell Computers, Ash Grove Cement Company, Country Club Bank, Health & Human Services, Home Depot, Vanderbilt University, and several other small businesses.
During the economic downturn, Joyce provided career transition coaching through her partnership with Right Management to dozens of individuals at all levels of an organization in the Kansas City area. This includes feedback on their resumes, preparing for interviews, and successful networking skills.
She holds a Masters of Science in Organizational Development and a Bachelor of Science in Human Resource Management and has received special acknowledgments from the Corporate Leadership Council, Alexandria, West Virginia, and American Productivity and Quality Center, Houston, Texas for her work with cultural change and performance management.
Joyce became an adjunct professor at Avila University over 14 years ago and has recently been appointed to the Avila Board of Counselors and serves on the Learning Environment Committee. She facilitates numerous courses in the Masters of Science – Organizational Development as well as developed and facilitates courses for the graduate-level Human Resources Certificate Program.
Joyce is also certified in several behavioral/personality assessments including but not limited to:
Myers – Briggs Type Indicator® (MBTI®)
Fundamental Interpersonal Relations Orientation – Behavior® (FIRO-B®)
Thomas – Kilmann Conflict Instrument® (TKI®)
Hogan Assessment Series®
Emotional Competence Inventory®
Occupational Personality Questionnaire® (OPQ®)
Aligning and Communicating Values to Enhance Culture, Corporate Leadership Council, Alexandria, WV, Catalog #CLC12377C5 Best Practice Award for Performance Management Process, American Productivity and Quality Center, Houston, TX