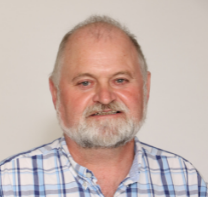 Ph.D. University of Iowa, Experimental Plasma Physics
Limited study of musical acoustics
Currently teaching introductory physics.
Member of the Leadership Board of the Associates of the Sisters of St. Joseph
Classes Taught: Dr. Johnson teaches General Physics, Physics Concepts and has taught several interdisciplinary classes. He is a member of the American Association of Physics Teachers.
Hobbies: He likes Sudoku, unusual clocks and home improvement. He enjoys his daily walks (a lot) and is rarely late.
Started at Avila: 2005