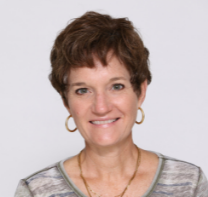 Paige Illum has worked in higher education for over 25 years serving in a variety of enrollment and student life related positions at public and private institutions. For the last thirteen years Dr. Illum has worked at Avila University and most recently in the role of Coordinator of Retention and the First Year Experience. She has served the Department of Visual and Communication Arts as an adjunct faculty since 2008. She received her Bachelor's Degree in Journalism and Mass Communication at Kansas State University and her Master's in Higher Education Administration and Ph.D. in Foundations of Education and Communication Studies from the University of Kansas.
She has delivered numerous conference presentations including key-note addresses on issues related to higher education. Her personal influences include her parents her showed her the value and example of hard-work and perseverance.
Her professional influences include Dr. Ray Hiner, Emeritus Professor of History and Education who influenced her love of history and the value of good teaching and advising and Dr. Everett Rogers who developed the Diffusion of Innovation theory (http://sphweb.bumc.bu.edu/otlt/MPH-Modules/SB/SB721-Models/SB721-Models4.html).
Dr. Illum enjoys teaching Fundamentals of Communication as she feels the need to possess stellar interpersonal communication skills, work within a group/team environment and deliver messages in a public forum are important to any career and a valuable to personal development.
"Communication works for those who work at it."