Avila by the Numbers
Avila University, a Catholic University founded and inspired by the Sisters of St. Joseph of Carondelet, is a values-based community of learning providing liberal arts, professional, undergraduate and graduate education to prepare students for responsible lifelong contributions to the global community. Avila is accredited by the Higher Learning Commission.
Fall 2022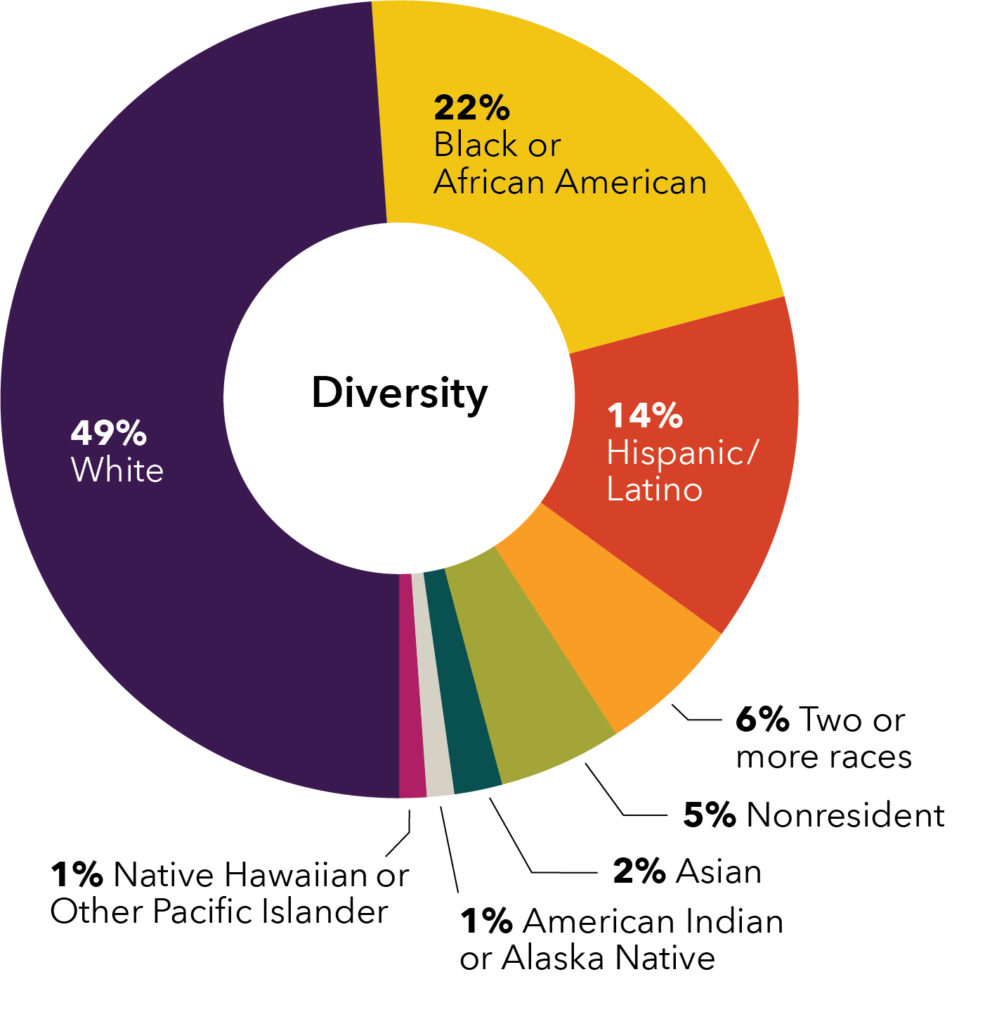 Student diversity
International Students
We currently have 27 international students on campus from all over the world. Countries include Brazil, Colombia, France, Haiti, India, Jamaica, Kenya, Malaysia, Nigeria, Pakistan, Saudi Arabia, United Arab Emirates, Viet Nam.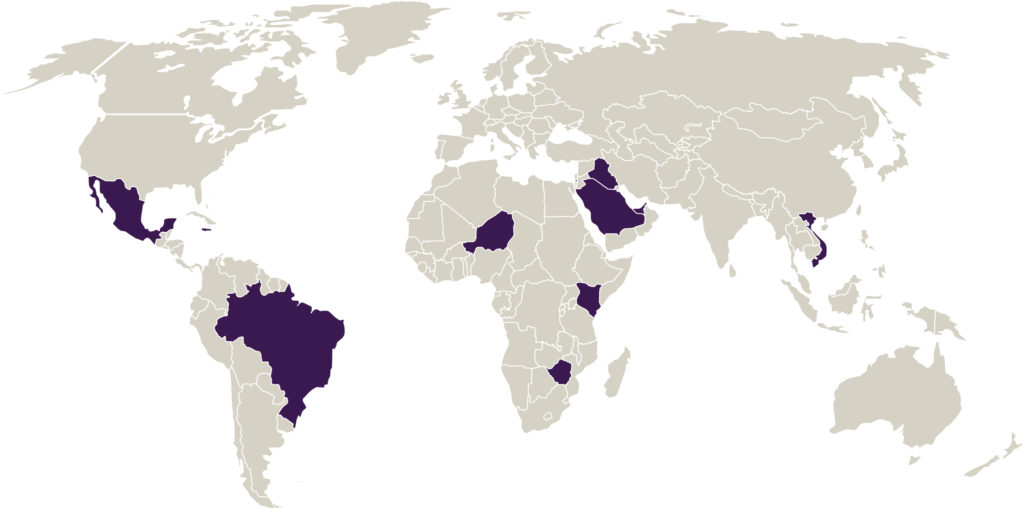 Transfer Students
Average transfer student GPA is 3.08
14% of transfer students live on campus
43% are female, 57% male.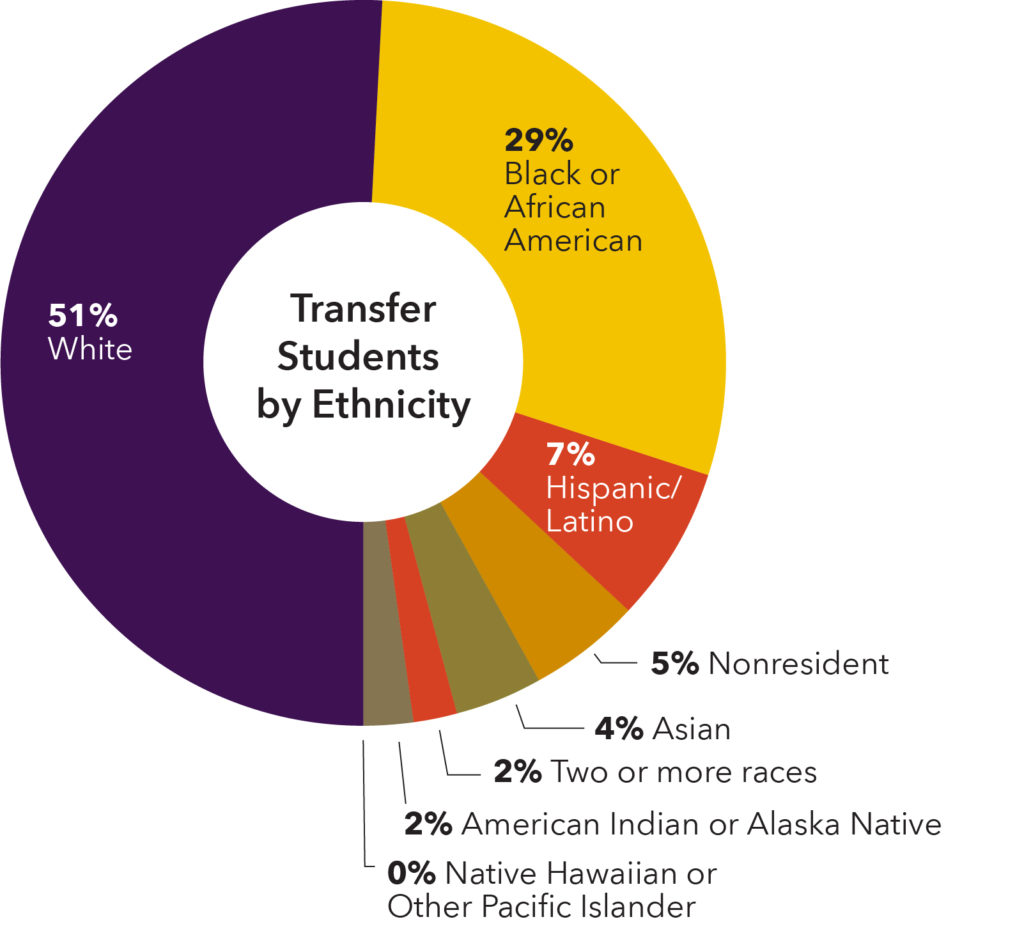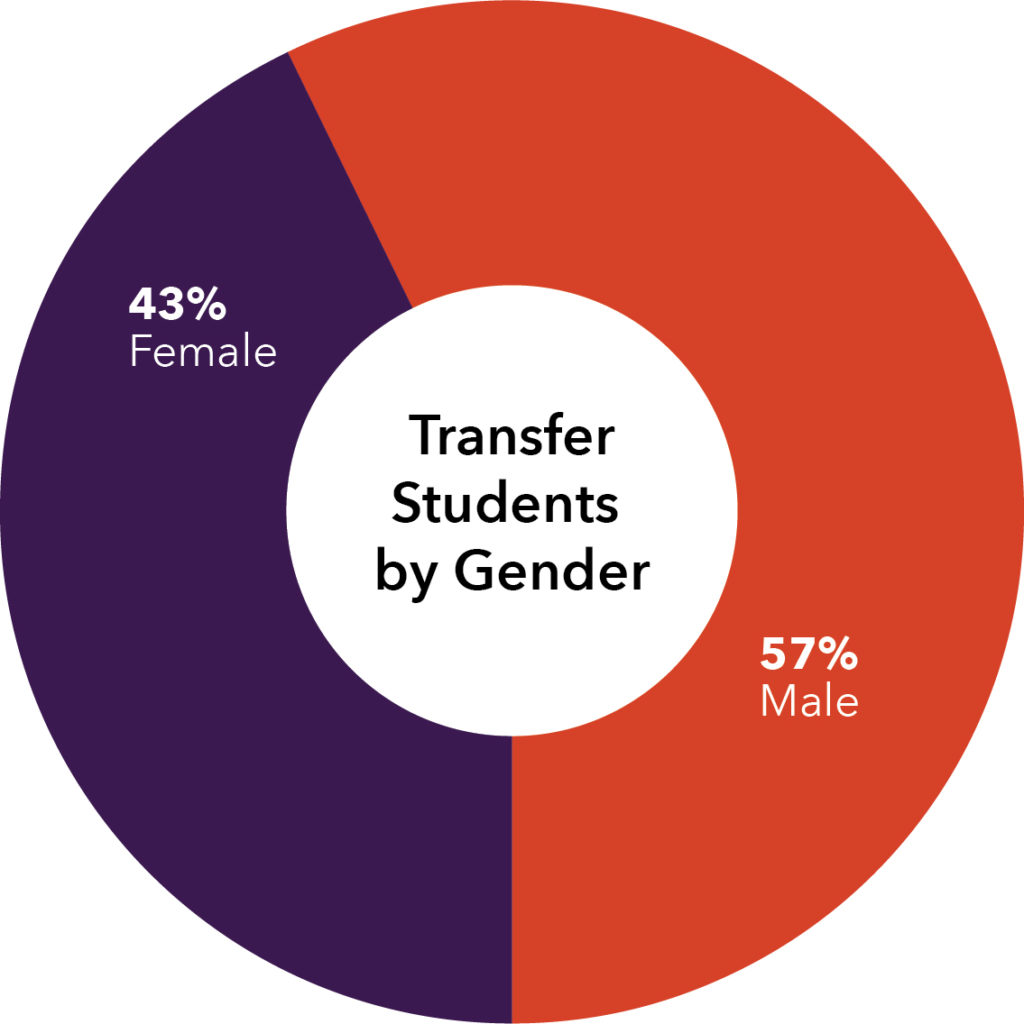 Gender, Marital Status and Religion
64% to 36% Female to Male
75% of students are single,
9% are married, and
16% are other/unknown
21% of students are Catholic.

---
Graduation and Alumni
Avila conferred 281 Bachelor's degrees to 268 students and 91 graduate degrees, certificates, and certifications in academic year 2021-2022
14,000+ alumni making a difference in every state and in many countries throughout the world.
---
Most Popular Declared Majors

Undergraduate (Including Adult Undergraduate students)
Nursing
Business Administration
Kinesiology
Psychology
Radiologic Science
Communication
Professional Health Sciences
Criminology & Justice Studies
Biology
Computer Science
Graduate
Counseling Psychology (MS)
Education (MA)
Business Administration (MBA)
Psychology (MS)
Management (MA)
Organizational Development Psychology (MS)
Kinesiology (MS)
"The faculty at Avila always made themselves available. Whenever I had a question or concern, personal or professional, I felt as though the faculty had my best interests at heart."

Dariah Wixon / Counseling Psychology