Questions?
Fall Library Hours
Sunday

1:00 pm – 9:00 pm

Monday

8:00 am – 11:00 pm

Tuesday

8:00 am – 11:00 pm

Wednesday

8:00 am – 11:00 pm

Thursday

8:00 am – 11:00 pm

Friday

8:00 am – 5:00 pm

Saturday

1:00 pm – 5:00 pm
The Hooley-Bundschu Library and Learning Commons is a modern reference center for the University and the south Kansas City community. Our collection contains more than 32 databases and more than 40,000 books. We also offer private study rooms, PCs and iMac computers, and state-of-the-art classroom spaces. Tutoring Services, the Writing Center, and the Martha Smith, CSJ, Ph.D. Archives & Research Center are also located in the library.
Database of the Month
November's Database of the Month is CINAHL Plus with Full Text , Avila's best database for nursing and allied health research.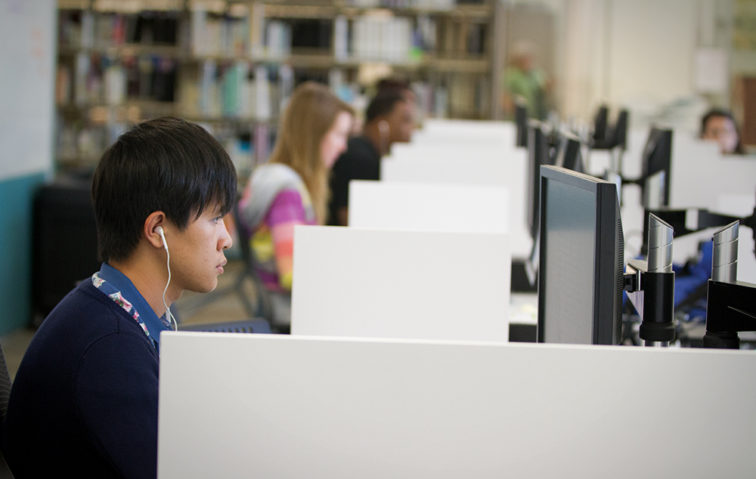 Hours
The library is open 7 days a week. Students, staff, faculty and guests are all welcome. Many of our resources can be accessed 24/7.
Displays
November library displays include Thanksgiving, Native American Heritage, Veteran's Day, Peace and more.
Like something you see? We can check it out for you!
Tutorials
The library has dozens of tutorials on a variety of topics, including how-tos for popular library databases
Frequently Used Resources