Our Mission
In the spirit of "Helping with the Dear Neighbor" the Feed Your Friends pantry fights food insecurity among members of the Avila community by providing free food and supplemental resources to all current Avila students, staff, and faculty members.
Our Objectives
Provide confidential and quick access to a variety of food items including fresh produce, refrigerated and frozen items, canned and packaged items, as well as personal care necessities such as hygiene products. The pantry may also provide baby formula and pet food when available.
Work collaboratively with Harvesters as the primary source of food acquired for direct distribution, as well as other affiliated donors.
Break down the stigma associated with experiencing hunger, a common experience on university campuses.
Raise awareness and educate our community on issues surrounding food insecurity.
Our Values
Support the worth, dignity, and potential of All
Investment in Personal and Community Health and Wellness
Service with the Dear Neighbor without distinction
Our Practice Principles
Confidentiality
Non-judgement & Inclusivity
Access to Resources
Competence & Compassion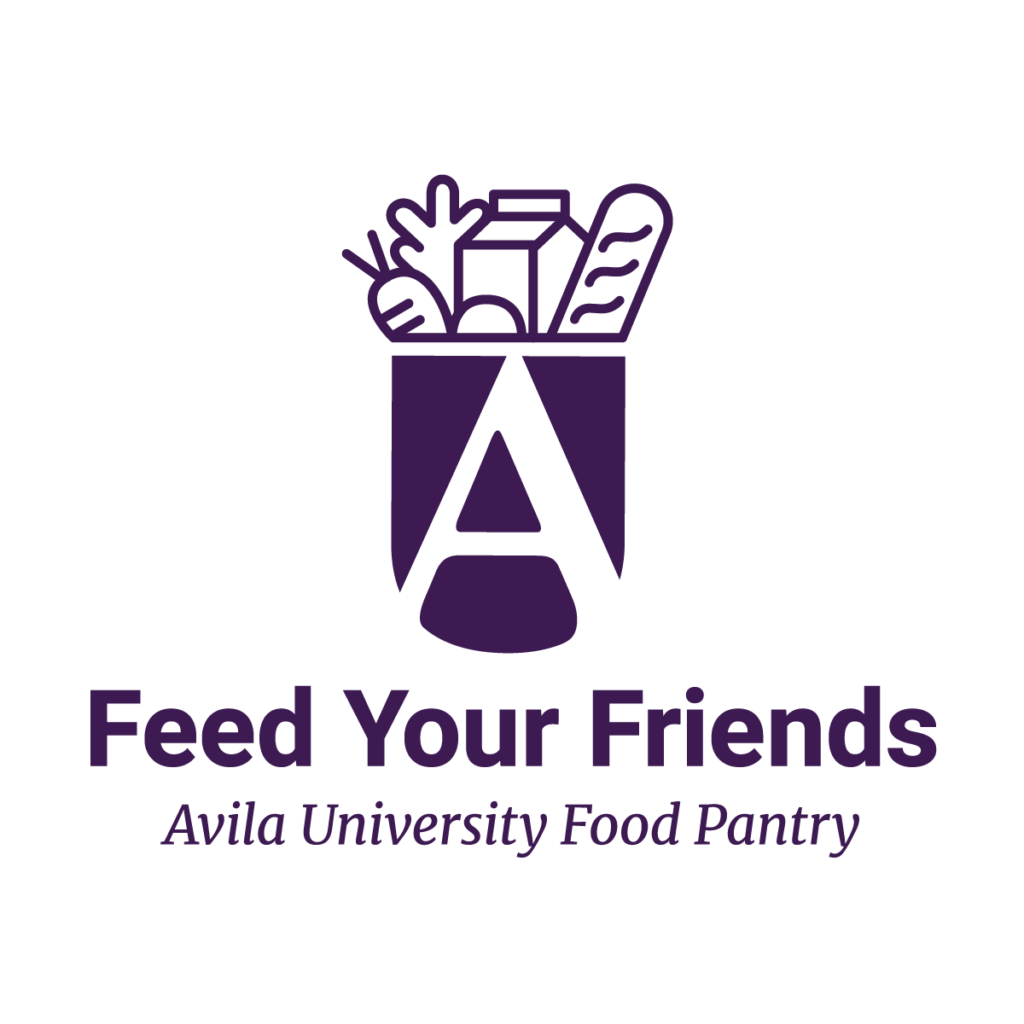 Hours & Location
Regular Hours of Operation*
Monday-Thursday: 12-6 p.m.
Friday: 9 a.m. – 12 p.m.
Weekends: By appointment via email
*High-need food and personal care items will be available at all times in the shelves located in the hallway next to Feed Your Friends. Check our social media accounts for updates or changes in hours during academic breaks and the summer.
Avila University (campus map)
Dallavis Hall Rm. 812B
11901 Wornall Road
Kansas City, MO 64146
COVID-19 Safety Protocols (current as of Oct. 13, 2020)
Contact Us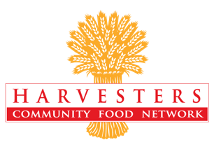 Feed Your Friends food pantry service is provided at no cost to the customer and no payment involved, thanks to Harvesters, the Community Food Network, other affiliated organizations, and private donors.
Customer Information
Whether you want to supplement your on-campus meal plan, you live off-campus and struggle to make ends meet between job(s) and classes, or even seek to improve the nutritional value of the food in your household while on a strict budget, current Avila students, faculty, and staff are free to take what they need from the pantry.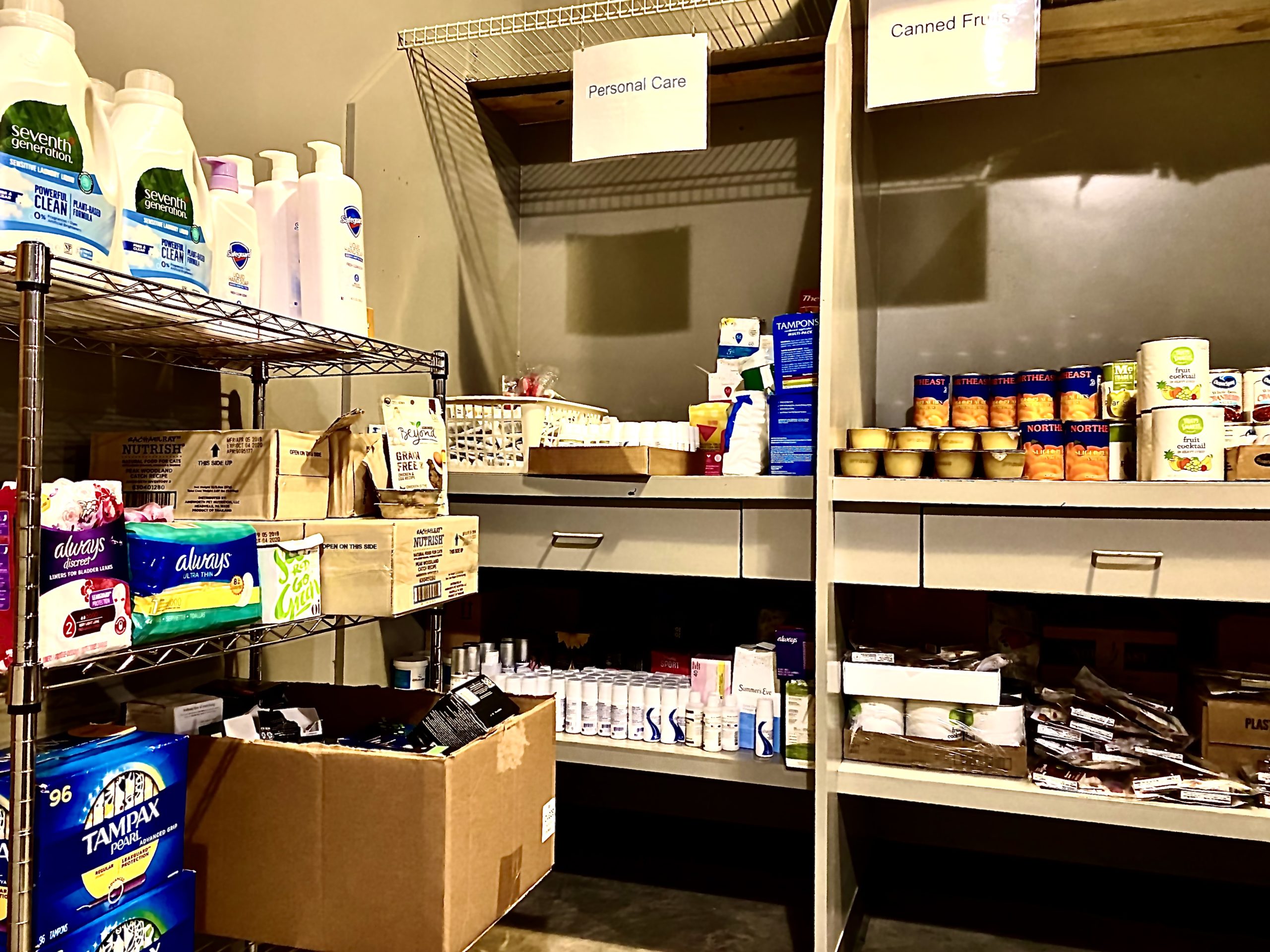 Who can visit the pantry?
The pantry is open to any Avila student, staff or faculty member!
What to expect?
Visiting the pantry is super simple! We will not ask anything of you, other than to sign-in at the beginning of each visit. The sign-in process is discrete and helps Harvesters supply us with enough food to match the need on our campus. We really appreciate you completing this step. You can sign-in upon arrival on the food pantry laptop available at our front desk, or ahead of time using this link.
What can I find in the pantry?
The pantry has breakfast, lunch, and dinner items, as well as snacks available, and a small supply of allergen free items for our students who are gluten or dairy free. Baby items, such as diapers, wipes, and baby formula, as well as pet food or pet care items may also be available. The pantry also has personal care items like body wash, lotion, toothbrushes and toothpaste, and feminine hygiene products. In this way, we support the worth, dignity, and potential of the customers of the food pantry. We try to update our social media pages with pictures of what we have in stock, stay tuned and follow us on social media!
The food pantry works with community partners to provide some fresh food products including dairy, bread, and fresh produce. We work hard to invest in these relationships, check our socials for updates on what fresh products we have available!
Are there different procedures for COVID-19 ?
Our team remains dedicated to supporting our community in the fight against hunger, therefore Feed Your Friends Food Pantry is open with safety precautions in place. In an effort to follow social distancing guidelines, the pantry is limitedly staffed. However, customers are free to visit during normal hours: All that we ask is that visitors follow the instructions on how to sign in that is available at our front desk. The small amount of information given at sign in is kept confidential and helps Harvesters supply us with enough food to match the need on our campus!
During your visit, be sure to wear a mask, sanitize your hands (hand sanitizer is available at the pantry), and stay 6 feet apart from everyone! If you have any concerns or questions, please email feedyourfriends@avila.edu or check out our FAQ page!
Donor Information
There are many ways in which individuals or groups can support the pantry, and invest in our community. We appreciate any and every who join us in our efforts to keep our community strong and healthy!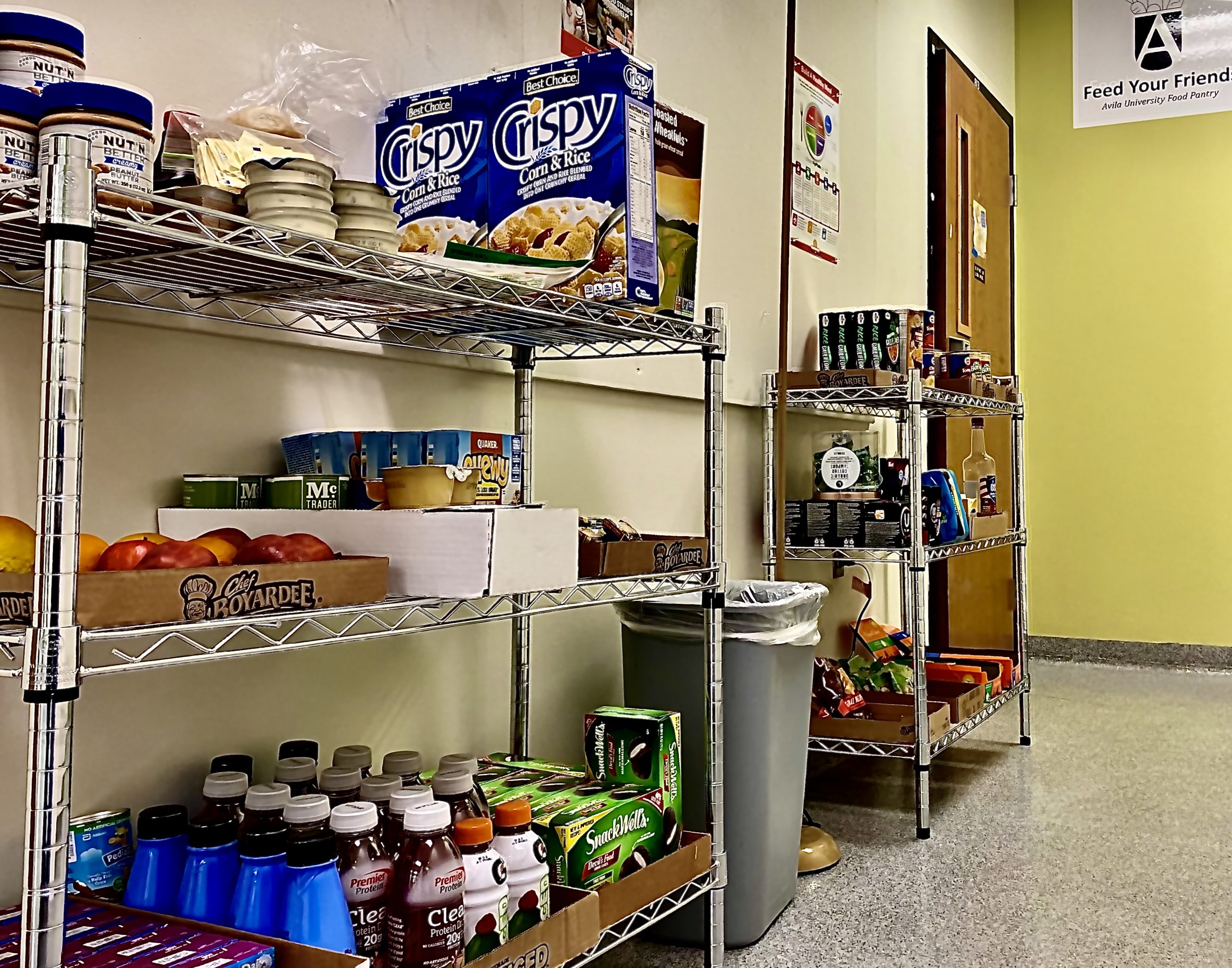 What Items Can I Donate?
High Need Items
Microwaveable meals/to go meals
Protein beverages/bars/jerky
Shelf-stable milk
Cereal and breakfast items
Refrigerated or frozen meat (hot dogs, lunch meat, etc.)
Canned meat (chicken especially)
Body wash
Feminine hygiene products
Protein
Canned or dry beans (garbanzo beans, pinto beans, baked beans, etc.)

Jerky

Canned meats (chicken, tuna, etc.)

Refrigerated or frozen meats (hot dogs, lunch meat, etc.)

Peanut butter

Nuts (almonds, cashews, etc.)
Fruits and Vegetables
Fruit cups

Canned fruits (peaches, pineapple, fruit mixes, etc.)

Dried fruit

Jams, jellies

Canned vegetables (green beans, peas, corn, etc.)

Diced tomatoes

Instant or boxed potatoes
Grains
Rice, lentils, quinoa, etc.

Pasta (including gluten-free pasta)

Ramen

Granola bars

Oatmeal, quick oats

Cereal

Bread
Soups
Canned soups (tomato, chicken, beef, vegetable, seafood, etc.)

Chili

Ravioli
Drinks
Tea, coffee

Juices

Protein drinks

Shelf-stable milk

Dairy alternatives
Miscellaneous
Microwaveable and to-go meals

Salty snacks

Protein bars

Pasta sauce

Tomato sauce, tomato paste

Ketchup, mustard, etc.

Cooking oils

Baking and pancake mixes

Almond butter, sunflower seed butter, coconut butter, etc.
Household Items
Laundry detergent

Cleaning supplies

Tupperware, ziploc bags

Toilet paper

Paper towels

Trash bags
Personal Care Items
Soap

Body wash

Shampoo and conditioner

Deodorant

Toothbrushes

Toothpaste

Mouthwash

Feminine hygiene products
Other Supplies
Reusable shopping bags

School supplies
To ensure safety, we CANNOT take:
Homemade items,
Alcoholic beverages,
Open, or used items,
Rusty, or unlabeled cans.
Pantry Drop-off
You can drop-off any non-perishable items you wish to donate in our collection barrel outside the food pantry anytime campus is open. If you'd like your name attached to your donation do not hesitate to leave your name with your donations. This allows us to show our gratitude and send you a Thank You note after we have processed your donations!
If you are intending to donate perishable items, or have a large amount of donations, please reach out and schedule an appointment ahead of time. This is to ensure that team members will be present to receive your donations and will be able to properly store the perishables, or that enough people will be on hand to process the large amount of donations. We appreciate your help in making sure our shelves are stocked!
Appointments can be made via emailing feedyourfriends@avila.edu.
Amazon Wishlist
We are currently compiling our needs into our Amazon Wishlist. You can shop from the comfort of your own home, and purchase items to be shipped directly to Avila's food pantry. Click the button below to access our list. You will need to sign into your Amazon account.
Financial Contributions
Did you know that, thanks to our partnership with Harvesters, every $1 donated helps provide 3 meals? Every little bit counts! You can make a financial donation to Feed Your Friends through our Advancement website:
Click the Donate Today! button below and scroll to the giving form;
Underneath Gift Designation, select "Other";
Type in "Feed Your Friends food pantry" for the donation.
---
If you are unable to give in the aforementioned ways but would still like to support Feed Your Friends, consider donating some of your time by volunteering or hosting a donation drive in partnership with us!
For more information, please visit our Get Involved page.