Kansas City, Missouri
While Avila University's 50-acre campus is tucked into a quiet suburban neighborhood, you'll have easy highway access to all things Kansas City via I-435. Like most areas of Kansas City, having access to a car is helpful. However, Avila is on a major bus route (Wornall 57) which serves the campus and connects with a large retail district that includes Wal-Mart and Target stores to the southwest.
South Kansas City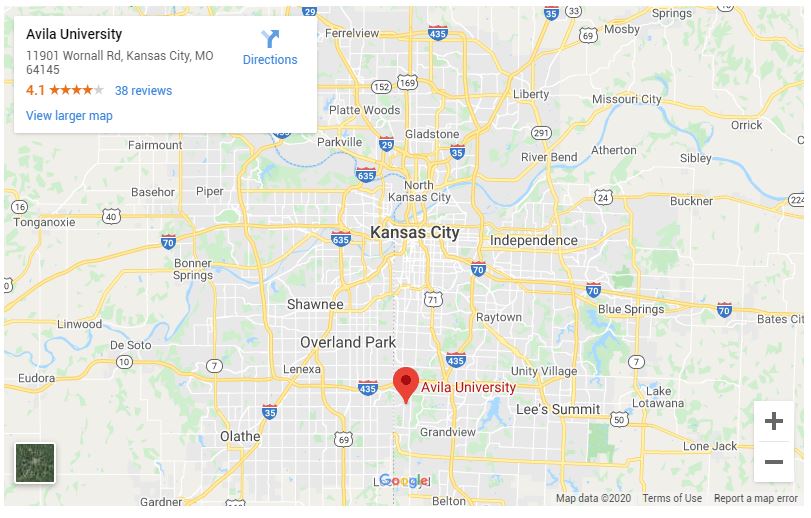 The Kansas City metropolitan area sprawls across 14 counties and two states. Avila University is on the south end of the area, less than a mile from the Kansas-Missouri state line.
From campus, you're within a 15-minute drive to The Country Club Plaza, The Truman Sports Complex, numerous biking and hiking trails, Longview Lake, and everything Kansas City.
Red Bridge Neighborhood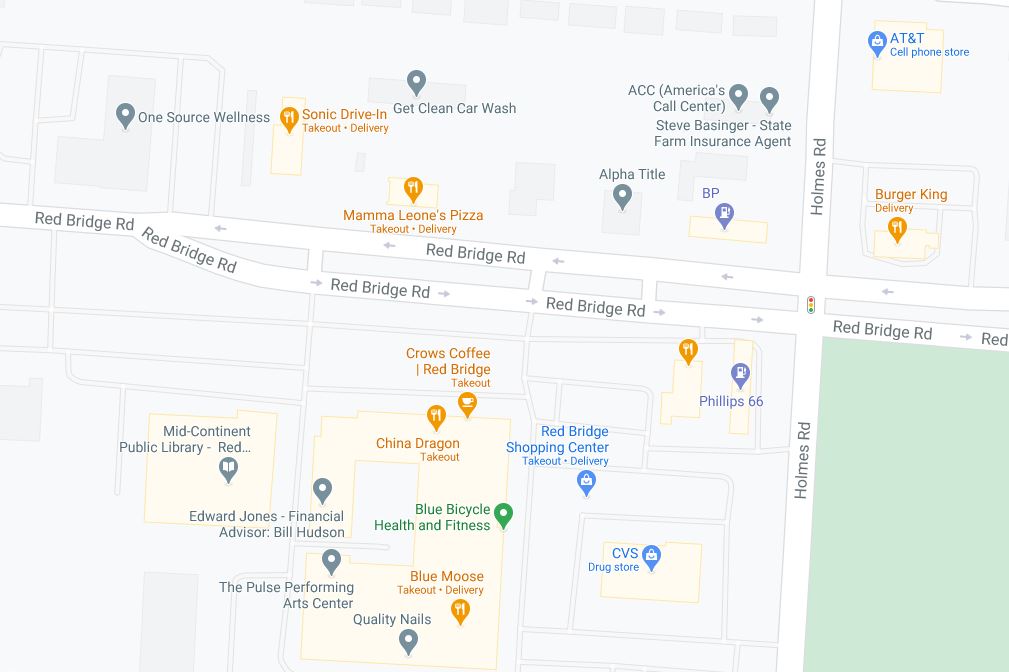 Within walking distance of campus is the Red Bridge Shopping Center with a variety of dining and shopping options, including a grocery store, hardware store, and public library.
Getting Around
Nationwide Amtrak train service makes getting to campus—and exploring the rest of the Midwest—easy, affordable, and green for Avila students. Avila is conveniently located less than 30 minutes from both the Kansas City and Lee's Summit Amtrak stations. Six Amtrak trains serve the region daily, connecting the campus to 17 cities across Missouri and Illinois, plus Kansas, Texas, and more. This makes it a convenient method of travel to get between Avila and home, whether families are arriving on campus, students are heading home for Winter Break, or parents are coming for Homecoming. Best of all, every Avila student receives a 15 % discount when purchasing Amtrak tickets! To view schedules and book with the discount, click here.
RideKC serves Avila University with public bus transportation. The campus is on the Wornall 57 route
The nearest KC Streetcar stop is a 25-minute drive to Union Station, near downtown Kansas City