Resources
Feed Your Friends Recipes
As part of our efforts to positively impact the health and wellness of our community, our team has started compiling fun and tasty recipes that can easily be cooked up with items from the pantry!
3-Minute Omelette
Easy Pasta
Protein Bites
Easy Mac & Cheese

---
Alternative Resources
Avila University center for student excellence
There are many types of help to be found at Avila University, including counseling services, tutoring, career services, and others. For more information, visit the Center for Student Excellence page.
Emergency Help and Community Resources
Click here for information about:
other food and toiletry pantries
general help
emergency shelters
employment assistance
health centers
ID and vital records assistance
shower facilities
transitional and permanent housing
youth services.
United Way of Greater Kansas City
The United Way of Greater Kansas City is a free and confidential service that connects people to everyday needs such as counseling, health clinics, job training, food pantries, etc.
---
Benefits Programs
SNAP
The Supplemental Nutrition Assistance Program (SNAP) provides eligible low-income individuals with an Electronic Benefits Transfer card. This card can then be used to purchase items at participating grocery stores.
Click for information on eligibility and how to apply.
TANF
The Temporary Assistance for Needy Families (TANF) program provides cash benefits to eligible low-income families for the purpose of purchasing clothing, utilities, and other services for the household's children. If approved to receive aid, recipients must take part in employment and training services through the Missouri Work Assistance program.
Click for information on eligibility and how to apply for TANF.
WIC
The Special Supplemental Nutrition Program for Women, Infants, and Children (WIC) provides services to pregnant women, new mothers, infants, and children until their fifth birthday. This includes nutrition education, breastfeeding promotion and support, supplemental food, and referrals to health care.
Click for more information on WIC eligibility and how to apply.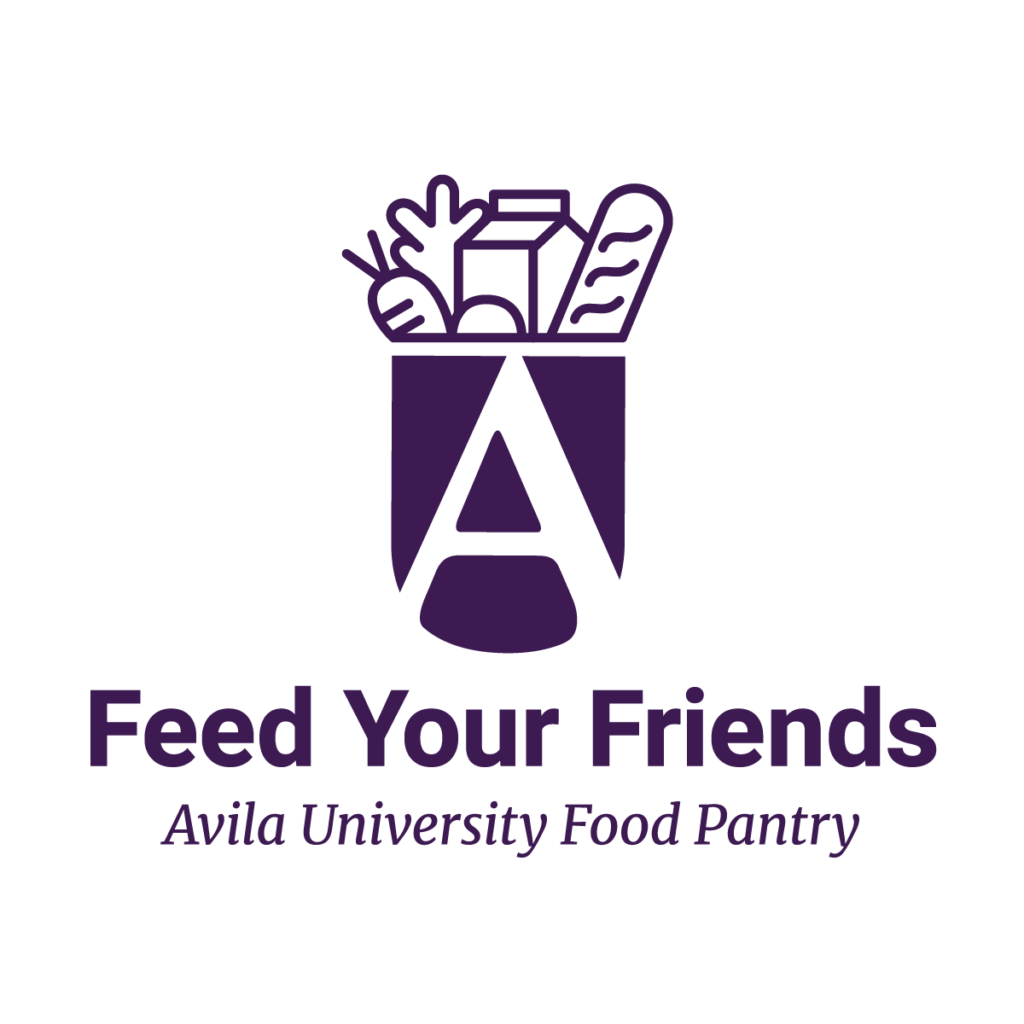 Hours & Location
Fall 2020 Hours*
Monday-Thursday: 12-6 p.m.
Friday: 9 a.m. – 12 p.m.
Weekends: By appointment via email
*High-need food and personal care items will be available at all times in the shelves located in the hallway next to Feed Your Friends
Avila University (campus map)
Dallavis Hall Rm. 812
11901 Wornall Road
Kansas City, MO 64146
COVID-19 Safety Protocols (current as of Oct. 13, 2020)
Contact Us