The Theatre major at Avila
With a proud history and graduates spread across the country, Avila Theatre has nurtured students interested in pursuing a career in acting, directing, design and technology or management. Our broad curriculum and supportive community will allow you to find what concentration best suits your interests, helping to ensure you'll thrive after graduation.
With the newly constructed Goppert Performing Arts Center Avila theatre students will learn their respective crafts in a professional, state-of-the-art environment. Partnerships with local theatre companies offer our students the opportunity to perform next to some of the top talent in Kansas City.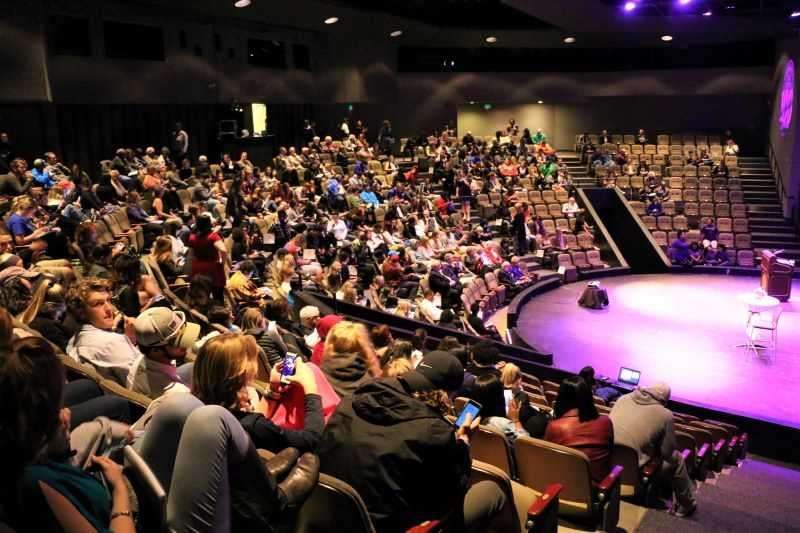 Are you interested in theatre?
Be Prepared for Your Career
Incoming freshmen are guaranteed access to an internship or research experience before graduation. Avila theatre students have completed hands-on learning experiences at:
New Theatre & Restaurant
Theatre for Young America
Heart of America Shakespeare Festival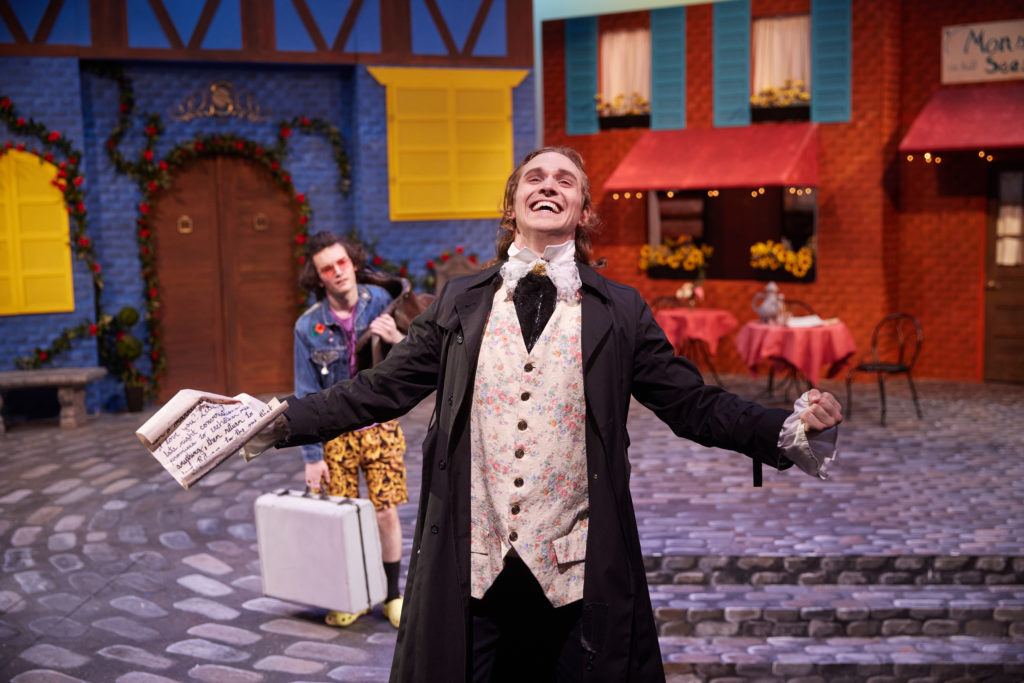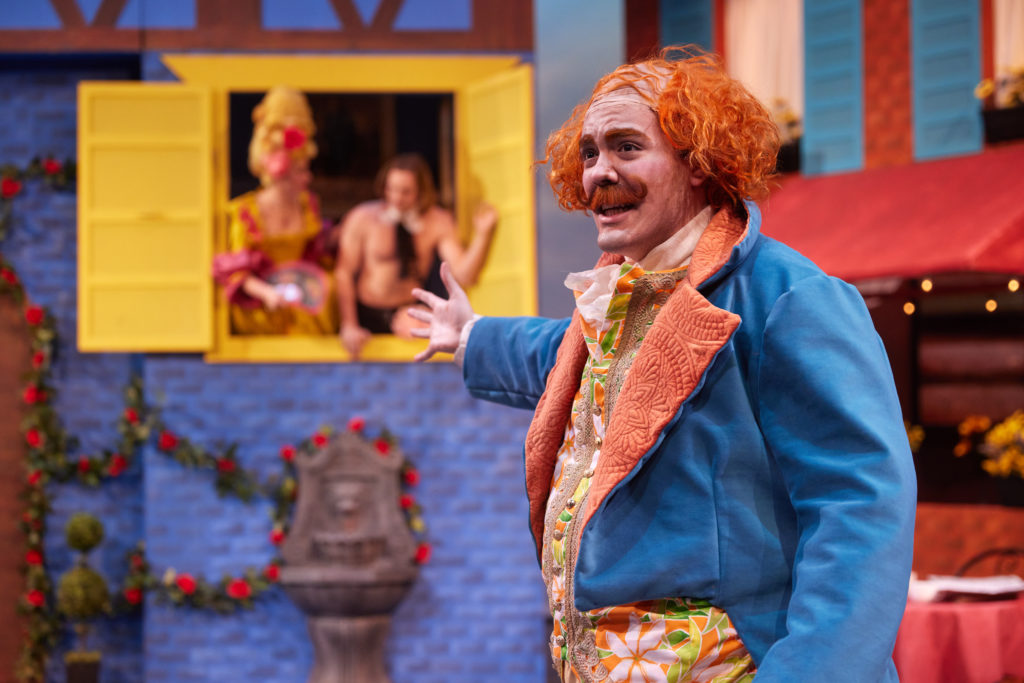 Avila theatre graduates have pursued careers as:
Actors
Stage Managers
Arts Administrators
Choose your Concentration
Acting
Prepare for your on-stage career with our thorough our B.F.A. in acting. You'll learn the principles of acting, scene work and directing, stretch yourself with intensive training in acting styles and complete an internship with a local theatre production.
Directing/Producing
Gain the confidence you need to lead a production with our B.F.A in directing/producing. On top of on-stage principles, you'll take courses in theatre management, public relations, scene design and others to ensure you have a 360-degree understanding.
Musical Theatre
In tandem with the music department, a B.F.A. in musical theatre will make sure you shine on stage with rigorous coursework in music theory, applied voice and piano, stage movement and diction.
Design, Technology & Management
Emphasizing the work behind the scenes, Avila's B.F.A. in design, technology and management features courses in scenery and prop construction, stage lighting, costume design and sound engineering.
Secondary Education
Inspire the next generation of theatre arts students. Avila's B.A. in Theatre with a secondary education concentration provides a more general theatre education along with the sound teaching theories and practice you'll need to succeed.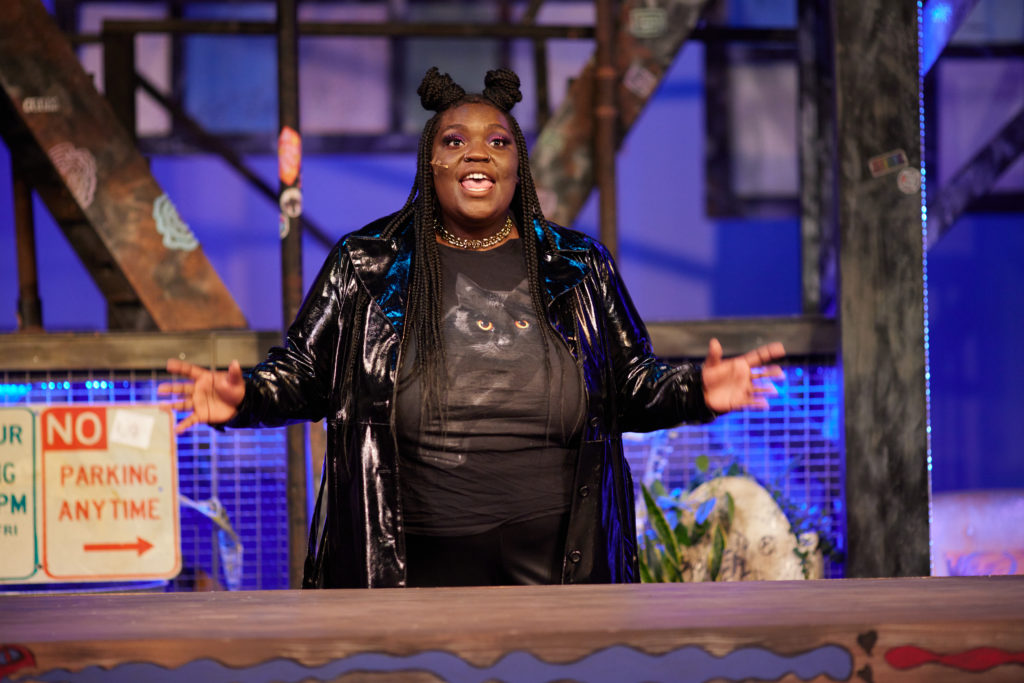 Transferring to Avila?
We work with you to make the most of your transfer credits so you're on track to graduate with a bachelor's degree.
---
"Thanks to their different skills and know-how, my acting coaches at Avila helped me grow because I have trusted their knowledge and their mentorship."

Jerry Mañan '19, BFA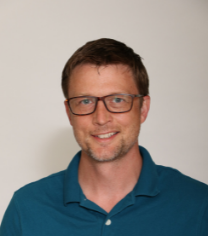 Contact
Avila University Theatre Department, Borserine Hall
11901 Wornall Road / Kansas City, MO 64145 / 816-942-8400
Matt Schwader Harbor, MFA, Assistant Professor, Theatre; Director of Performance Studies
P: 816-501-2405 / E: matt.schwader
---
Related Programs