Prepare Yourself with Research in this Master's Degree in Psychology Program
With several concentrations and flexible class formats, Avila's MS Psychology degree program has three two: mental health and general. The mental health and general tracks provide a better understanding of the psychology of human beings for those working in the fields of education, law enforcement, human resources, business, or the helping professions.
Avila University's Master of Science in Psychology Program is committed to the education, training, and development of graduates who will understand the foundations of knowledge in psychological science, critically examine the content of that knowledge across subdomains of psychology, and apply the scientific methods of psychology to address basic and applied questions about human behavior from a biopsychosocial perspective.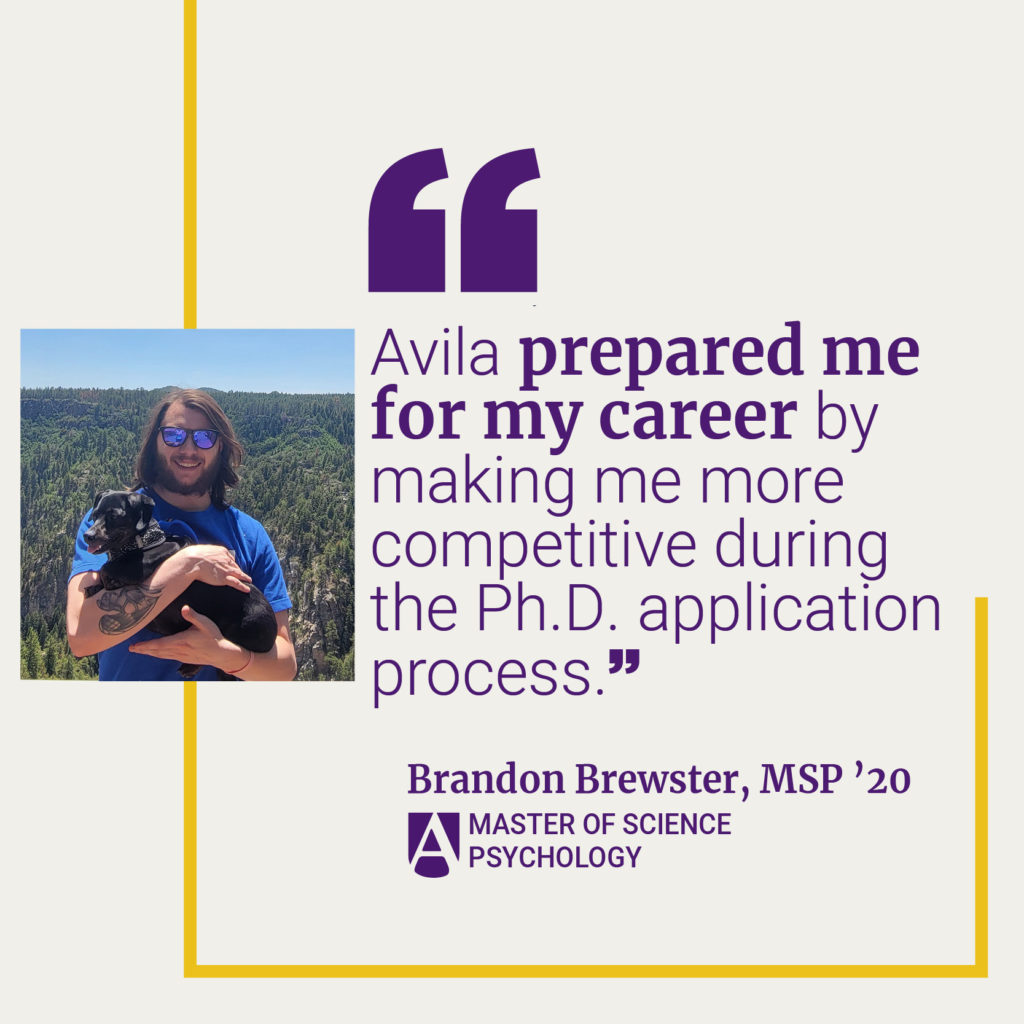 Highlights of Avila's Graduate Program in Psychology
36 Credit Hour program
Complete your program for under $23,000
Set your own pace—no cohort requirements
16 week semesters—eight-week summer session
Evening, on-campus classes
Start coursework in the fall or spring terms. The Summer term is available for returning students
Bachelors in Psychology not required (overview course needed)
Over 40 years of successful psychology alumni
When you unlock your potential with a graduate degree from Avila, you'll be able to advance your goals at your own pace. Our evening and online classes are designed to fit the needs of working adults, and our financial aid, tuition reimbursement, and flexible payment options are available to those who qualify. Change your trajectory with a graduate degree from Avila.
Choose your Concentration
General Concentration
Providing a solid foundation of the diverse research, theory, and practices of psychology. The degree is designed for students interested in preparing for doctoral programs in psychology as well as for students interested in pursuing careers in non-clinical settings.
Mental Health Concentration
With advanced coursework in Abnormal Psychology, Addictions, Multicultural Counseling and other topics, this concentration prepares graduates who are interested in pursuing professional, non-clinical opportunities in mental health should select this concentration.
scholarship opportunities.
Sirridge Counseling Psychology Scholarship
This scholarship has been established in honor of Dr. Stephen T. Sirridge's more than 30 years of service as a Professor of Psychology at Avila University. The scholarship will be granted to a student showing promise of professional excellence.
Amount Awarded: This non-renewable award is in the amount of $500 and will be credited directly to the recipient's account.
Qualifications: The applicant must be a "Student in Good Standing" in Avila University's MSCP Program. The student must have completed the Candidacy process with a minimum GPA of 3.0.
Criteria for Selection: Academic achievement as shown by GPA.
Quality of essay. The student will complete a two-three page, double-spaced essay. The theme of this essay is the following: "Discuss several challenges facing practitioners in the prevention, diagnosis, and treatment of mental disorders."
Graduate assistantships may also be offered.
Information Sessions
Ready to learn more about this program? Join us for an upcoming Information Session or reach out for more information.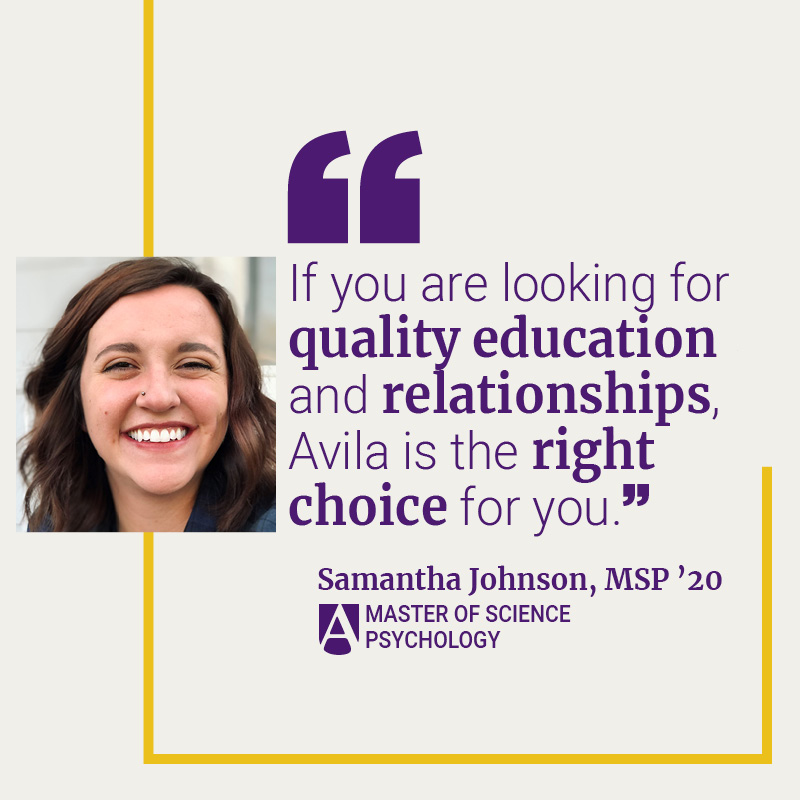 Interested in Psychology?
---
"As someone striving for an eventual doctorate in Experimental Psychology, it was important to me to be able to focus on the research aspects of Psychology. I absolutely do not regret my choice."

Braeden Hall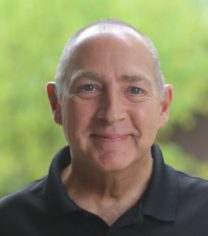 ---
Explore More About this Masters in General Psychology Program