How to Set Up a Password Recovery Email
In order to ease the confusion in regards to resetting your password, we have upgraded the password reset tool with the ability to send a recovery email to a personal email address. Below we have created step-by-step instructions to register your personal email address. If you do not enroll your personal email address into this section you will not be able to reset your password using this feature.
To setup/enter a rescue email to reset the password, follow these instructions:
1- Login to https://password.www.avila.edu/showLogin.cc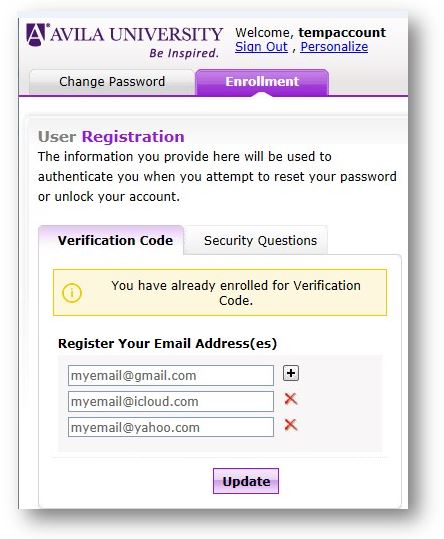 2- Click on "Enrollment" > "Verification Code" and enter personal email account(s) and click on "Enroll or Update".
3- If the process was successful, you should get a confirmation screen.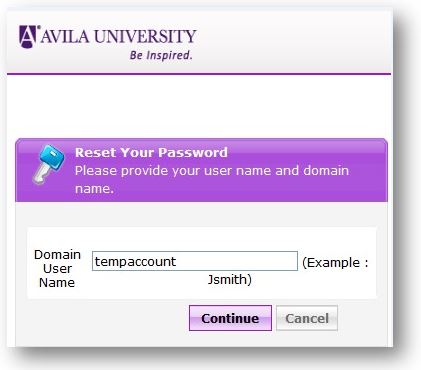 4- If you need to reset your password in the future just go to https://password.avila.edu and click on the "Reset Password" link at the bottom of the page. It will take you to this screen. Please enter your username and click "Continue".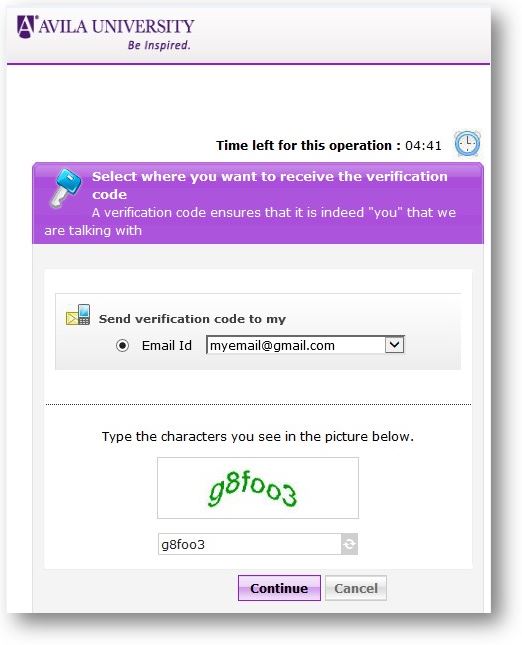 5- Select "Send verification code to my Email" and select the email you want, enter the challenge code below and click "Continue".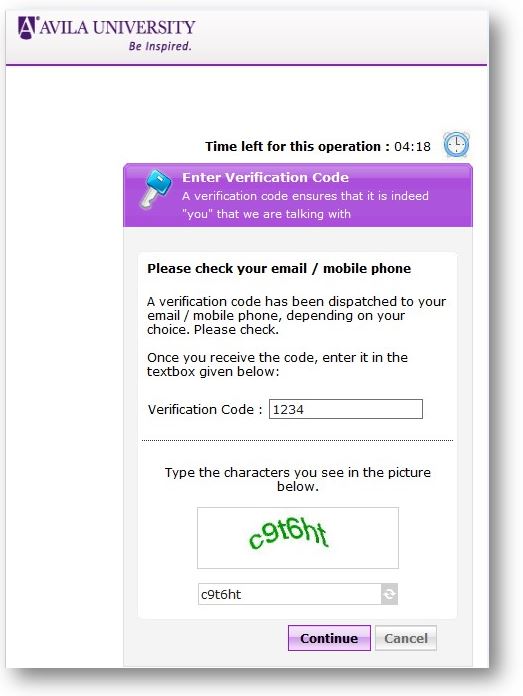 6- Check your email for the verification code and enter it into the box along with the challenge code below and click "Continue". The next screen will allow resetting your password.
If you have any questions or concerns please send an email to helpdesk@avila.edu.