About Licensing and Regulation
The purpose of licensing and certification in social work is to assist the public through identification of standards for the safe professional practice of social work. Each jurisdiction defines by law what is required for each category of social work licensure. Typically, there are four categories of practice that jurisdictions may legally regulate.
| | |
| --- | --- |
| Bachelors: | Baccalaureate social work degree upon graduation |
| Masters: | Master's degree in social work (MSW) with no post-degree experience |
| Advanced Generalist: | MSW with two years post-master's supervised experience |
| Clinical: | MSW with two years post-master's direct clinical social work experience |
Requirements
Social work regulatory boards generally require that social work degrees must be obtained from programs of social work that are accredited by the Council on Social Work Education (CSWE), Canadian Association for Social Work Education (CASWE), or other nationally recognized accrediting agencies. Degrees earned outside the U.S. and Canada must be determined to be equivalent. One widely used equivalency service is the CSWE International Social Work Degree Recognition and Equivalency Service (iswdres@cswe.org).
Non-social work degrees are accepted in some instances for Bachelor's licenses. Some jurisdictions regulate only one of these practice categories, while most regulate two or more categories of social work practice. A summary table containing the licensing requirements may be accessed through ASWB's social work regulation database.
Association of Social Work Boards. (2017). About Licensing and Registration.
CSWE Accreditation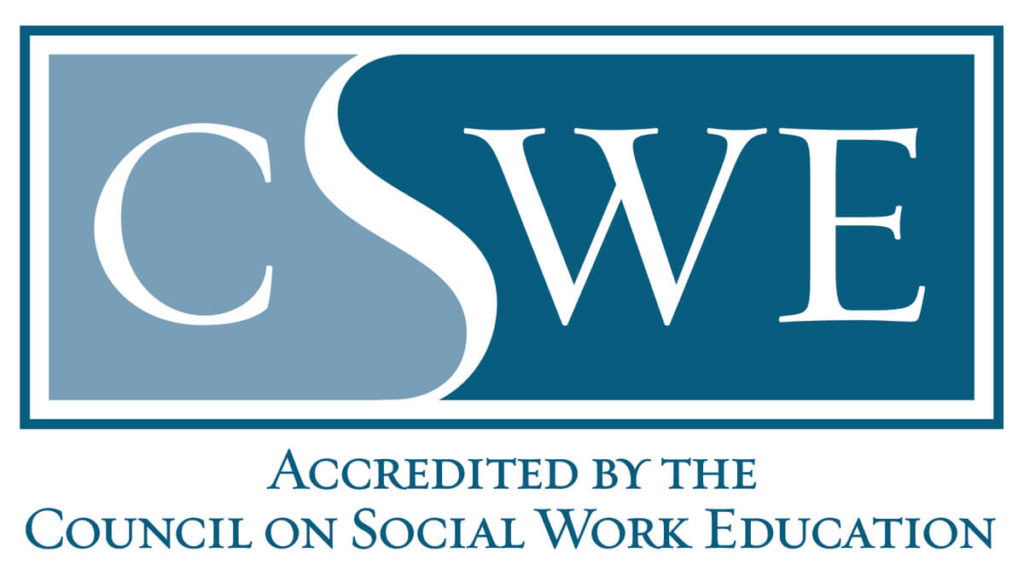 Celebrating More Than 40 Years of Continuous CSWE Accreditation
Avila's Social Work Program has been accredited by the Council on Social Work Education (CSWE) since 1974. Avila's Social Work department's accreditation was last reaffirmed in 2014. The Council's Site Visitor's report identified 12 outstanding aspects of the Avila BSW department in its report to the Commission on Accreditation.
The Council's Commission on Accreditation (COA) is responsible for developing accreditation standards that define competent preparation for BSW and MSW students and ensuring that social work programs meet them. This organization administers a multi-step accreditation process that involves program self-studies, site visits, and COA reviews.
Programs accredited by CSWE help ensure students are receiving the highest standard of social work education.
Receiving a BSW from an accredited school is also a requirement for licensure in most states. In addition, graduating from an accredited school with a BSW enables a student to apply for advanced standing in MSW programs; sometimes shortening their graduate studies to one year post BSW.