Social Work Senior Colloquium – 2018
At times misunderstood, social work is "the professional activity of helping individuals, families, groups, or communities enhance or restore their capacity for social functioning, or creating societal conditions favorable to that goal" (NASW, 1973). Each year, senior Avila students in social work conduct 500 hours of practice in a regional social service organization, under the supervision of a professional social worker as their field instructor. During this rich learning opportunity, Avila students design and conduct a Capstone Project, focused on researching the effectiveness of a social work intervention chosen to promote change related to solving a problem at an individual (micro) level, or at an agency/community (macro) level. Academic literature instructs us that the best social work practice is evidence-informed practice, as will be demonstrated by the BSW students in today's Colloquium presentations. As St. Teresa of Avila said, "I alone cannot change the world, but I can cast a stone across the water to create many ripples." These students are the future social work leadership!
Social Work Awards
The Dorothy Gallagher Award
The Dorothy Gallagher Award is given in honor of Dorothy Gallagher. Miss Gallagher taught at Avila predecessor, St. Teresa's Academy, from 1949 to 1962. Miss Gallagher had an MSW from Washington University in St. Louis and had worked for the Jackson County Welfare Office. At St. Teresa's, she helped develop the sociology program and continued to be active in social work in the Kansas City area. Her family endowed the Guadalupe Center and, in the tradition of Jane Addams, Miss Gallagher and her sister lived at the Center. She was fluent in Spanish and worked with Hispanic Americans in that area without pay.
Avila's Social Work department established this award to honor Dorothy Gallagher's memory. Each year, a student who exemplifies social work values is chosen to receive the award. The student must have at least a 3.5 GPA in social work courses, and demonstrate maturity, self-awareness, personal and social responsibility, the ability to think and reason critically and analytically, and growth in these areas during his/her time in the BSW department at Avila.
Beginning in 1976, the Dorothy Gallagher Award has been presented to Avila BSW students who best represented the ideals of social work education. Full-time social work faculty makes the selection from students who are approaching graduation.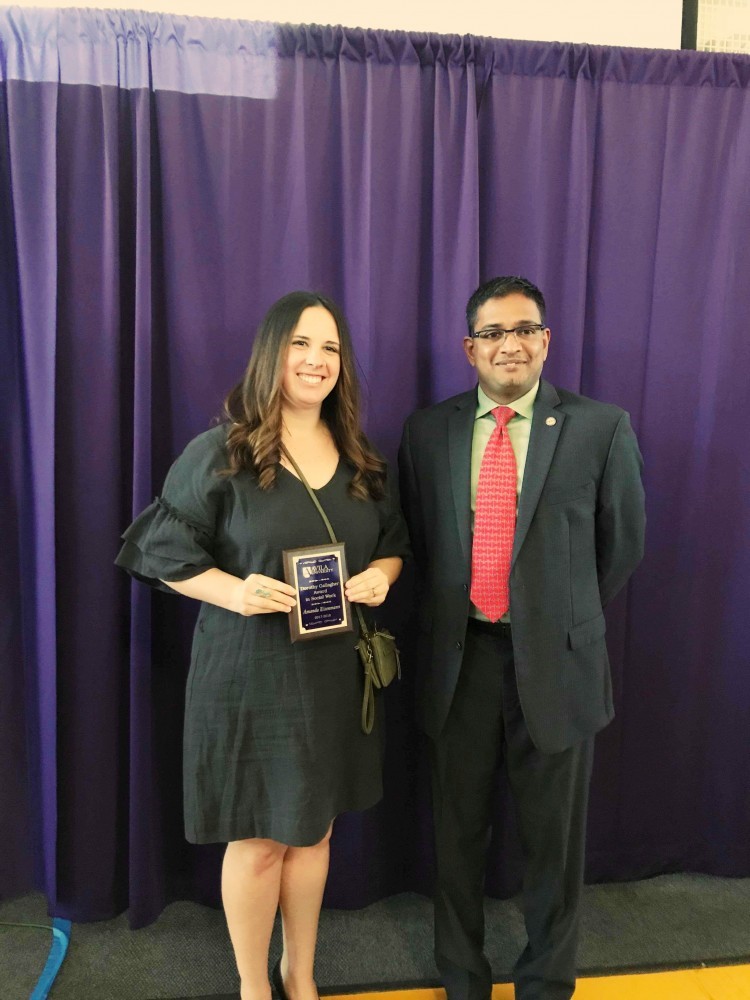 Social Work Field Instructor of the Year
Michelle Ross, is the 2018-2019 recipient of the Social Work Field Instructor of the Year Award
Brian O'Malley, MSW, is the 2017-2018 recipient of the Social Work Field Instructor of the Year Award
Laura Gilman, MSW, is the 2016-2017 recipient of the Social Work Field Instructor of the Year Award
Best Senior Capstone Project
Shawna Super received the 2014 Best Capstone Project award for her project entitled, "Pilor Support Group for Nonoffending Caregivers." The award was presented by Director of Field Education, Corinne Kritikos, MSW.
Outstanding Social Work Student Award
2018 – 2019 Outstanding Social Work Student Award
Jarion Champ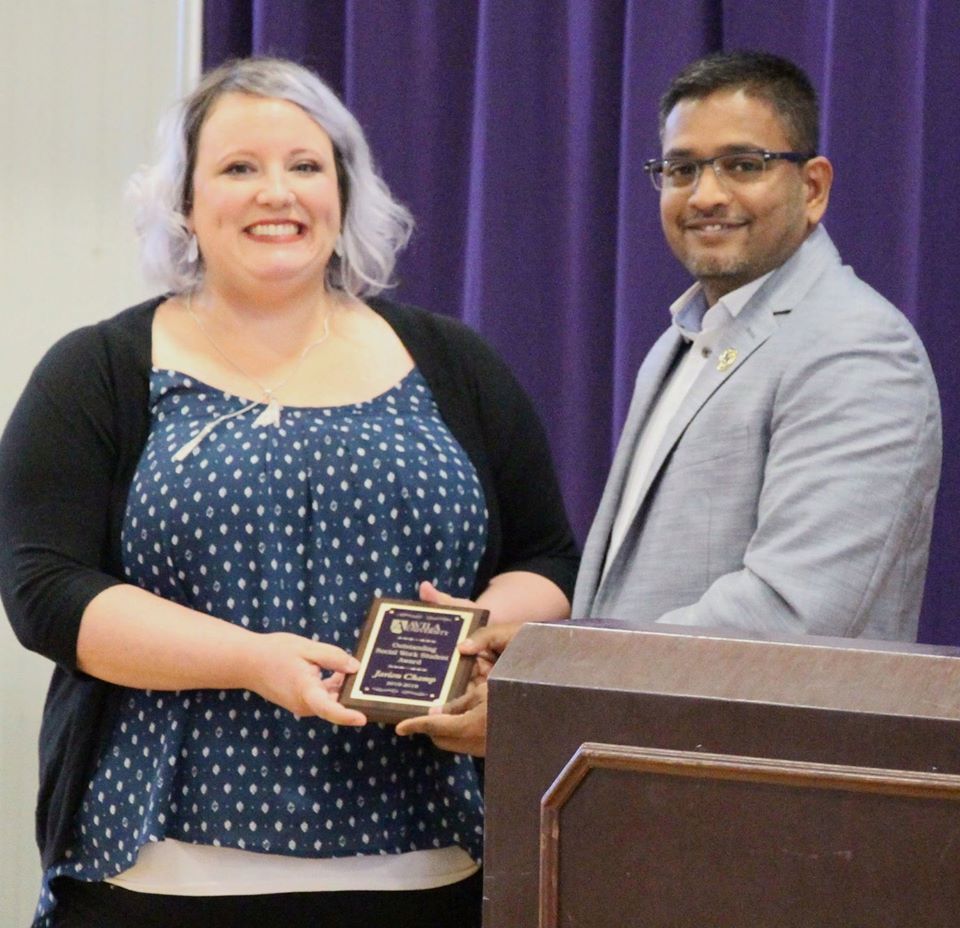 Past Winners