Contact
Department of Psychology, 1010 Foyle
11901 Wornall Rd. / Kansas City, MO 64145
Philip Gebauer, Enrollment & Retention Manager
P: 816.501.0419 / E: philip.gebauer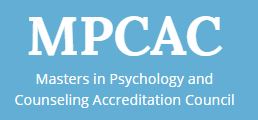 Counseling Psychology Masters
This is a 60 credit hour degree program designed as one of the top counseling psychology programs, providing specialized education in the field. The program is designed to help graduates meet the educational criteria required for licensed mental health counselors in Kansas and Missouri. Avila University's Masters of Science in Counseling Psychology program is accredited by the Masters in Psychology and Counseling Accreditation Council (MPCAC) for the period of January, 2018 to January, 2028.
Graduates of the Avila University MSCP program meet educational requirements to seek licensure in Missouri and Kansas, along with a number of other states in the U.S. Each state licensing board establishes its own standards and requirements. Students are responsible to consult the licensing boards of any other states in which they anticipate seeking licensure.
The Avila University Department of Psychology is committed to the scientist-practitioner model to train licensed professional counselors for the delivery of mental health services in a variety of settings, such as private practice, mental health clinics, counseling centers, and human service agencies. Students who earn a master's degree will be able to assist people experiencing social, behavioral, and personal mental health problems through a variety of approaches and learned techniques.
The internship requires a 600-hour field experience completed between one semester of practicum and at least two semesters of internship. The practicum and internship classes begin at 4:00 pm. The table below is an estimate of the number of hours needed at a clinical site.
| | |
| --- | --- |
| 25 hours per week | Summer/Fall or Spring/Summer (24 weeks) |
| 19 hours per week | Fall/Spring (32 weeks) |
| 15 hours per week | Fall, Spring, and Summer (40 weeks) |
Average number of internship hours required per week as determined by the semesters during which internship is completed.
MSCP Degree Mission Statement:
The Avila MSCP program is committed to the scientist-practitioner model to train masters-level counselors for the delivery of mental health services in a variety of settings. Students who earn a master's degree at Avila will be prepared to assist those experiencing social, behavioral, and personal mental health problems through a variety of approaches and learned techniques, integrating key elements of a client's cultural or social context. Students will leave with the abilities to evaluate evidenced-based treatment approaches, integrate respect for the dignity and well-being of others, and advocate for both the common and individual well-being.
When can I enroll? New students can start in either the fall or the spring terms.
What are the admission requirements? Applicants should have a 3.0 grade point average or greater at the undergraduate level and from any graduate courses completed. Two academic / professional recommendations are required, and we will review official transcripts from all colleges attended in addition to a resume or CV. Please keep in mind that a strong letter of intent serves as your writing sample. Applicants must also pass a criminal background check before enrolling in courses
Is this a cohort-based program? No. Our program is designed to be flexible so students can set their own pace for progressing toward degree completion. Students typically enroll in 6 credits or more a semester which is considered full time.
How big are the classes? Most courses are capped at 25 students or less. A number of classes are smaller, including PY694 practicum and PY695 internship, which are capped at 8 students.
When are courses held? All courses are held in person on the Avila University campus. A typical class is held one evening a week from 6-8:40 pm. Summer courses are typically held one evening a week from 6-10 pm. PY694 Helping Relationships II and PY695 Internship are held one evening a week from 4:00-5:30.
Are online courses available? The counseling program at Avila University is taught in a campus-based, classroom environment. The curriculum delivery is designed to meet residency and curriculum requirements of MPCAC accreditation and the Missouri and Kansas state licensing boards for licensed professional counselors. Our faculty value the relationships formed and the feedback exchanged from frequent in-person contact with the students. We endeavor to prepare our students for the rigorous and engaging role of face-to-face counseling sessions through classroom discussions, lectures, modeling techniques, group projects, practicing role-plays and finally through on-site practicum and internship experiences. Given recent trends in the industry, we also prepare our students to provide teletherapy services.
How long does it take to complete the degree? Given the program requirements, it will take at least two full years for a student to finish. Most students complete the program in 3 to 3.5 years. Students have up to seven years to complete all the requirements of the counseling degree, including internship.
How many nights a week will I be on campus? Most students are on campus 2-3 evenings a week for class. Students wanting to complete in 2.5 years will likely be on campus four evenings a week.
Is the counseling program accredited? All Avila University degrees are accredited by the Higher Learning Commission. In addition, the counseling program is accredited by the Master's in Psychology and Counseling Accreditation Council (MPCAC). MPCAC is an organization whose mission is to accredit academic programs that provide science-based education and training in the practice of counseling and at the masters' level. There are approximately 60 programs across 22 states accredited by MPCAC.
Do you accept transfer credit? Yes, transfer credits will be considered from accredited masters and doctoral psychology programs. Credits must be earned within the last 7 years and cover current material. Transfer credit evaluation must take place within the first semester at Avila. A maximum of 15 credits can be transferred in to the MSCP degree. Undergraduate credit and credit from non-psychology degrees are ineligible.
Will I have advising assistance? Yes, students are assigned an academic advisor as well as a faculty advisor.
What are the academic expectations? A grade of "B" or better is expected in all courses in the program. Students may receive only 6 hours of "C" grades across the full duration of the program. Students may repeat a specific course only one time. Only two courses total may be repeated during the program. In order to be considered for Candidacy, when students are deemed ready for clinical work at training sites, MSCP students must have earned a grade of B or better in both PY 605 Helping Relationships I and PY 693 Ethics and Professional Development.
Can you explain more about the candidacy process? Candidacy is an official review of a student's academic and professional preparedness prior to moving into practicum and internship work with clients at a training site. Candidacy applicants are evaluated on their critical thinking, emotional maturity, interpersonal skills, self-awareness, empathy, professional writing and listening skills. These evaluations are above and beyond earned course grades. Students apply to the faculty for candidacy review after they have earned at least 15 credit hours and completed several pre-requisite courses. Students must earn a grade of B or better in PY605 Helping Relationship I and PY693 Ethics and Professional Development in order to advance through candidacy. No student will be accepted for Candidate status who is on probation for poor academic performance or who has not met the School's expectations for professional and ethical conduct.
Does Avila place me at an internship site? Avila will supply information on sites utilized by previous students. However, students define their own areas of clinical interest and seek their own site opportunities. Each site will have its own selection process. It may be requested that interested students complete an application, submit a writing sample, and/or attend an interview. Students can also develop opportunities at new sites as long as they meet training and supervisory requirements.
Do I need my own liability insurance during practicum and internship? No, Avila University provides liability coverage as part of an approved internship site agreement.
Are internships paid? Most internship sites are unpaid. Occasionally a student locates a paid internship opportunity. Additional departmental approvals are required for paid internship positions.
How many clinical hours are required for licensure? Effective fall 2023, students must earn at least 600 clock hours (280 + of direct client contact and 125 individual client contact) during their practicum/ internship experience.
What major exams are required for the graduation/ licensure? As a capstone requirement for graduation, students must take and pass the CPCE – Counselor Preparation Comprehensive Examination. Students seeking licensure as an LPC – Licensed Professional Counselor will typically take the NCE – National Counselor Exam to obtain state licensure. The NCE is typically taken after degree conferral. See state licensing boards for testing information and sequencing.
Are there supervision requirements after initial licensure? Most states require newly licensed counselors to work under the supervision of a counseling supervisor for a specific number of clinical hours over a set period of time. Always refer to your state licensing boards for supervision details and processes.
What do graduates do with their MSCP degrees? Many graduates seek licensure to practice as a professional counselor, and work in a variety of settings (e.g., inpatient treatment facilities, outpatient treatment programs, private practice, etc.) and with a variety of clients (e.g., children, adolescents, adults, couples, families, groups, etc.). Some of our graduates have also pursued doctoral degrees in psychology fields.
PY 602 Orientation to Counseling Professions
PY 605 The Helping Relationship I
PY 615 Career Development
PY 617 Research Design and Analysis I
PY 621 Advanced Developmental Psychology
PY 630 Theories of Counseling
PY 645 Personality Assessment
PY 650 Biological Bases of Behavior
PY 656 Multicultural Counseling
PY 660 Theories and Methods of Group Counseling
PY 665 Differential Diagnosis of Mental Disorders
PY 693 Ethics and Professional Development
PY 694 The Helping Relationship II
PY 695 Internship
PY 698 Treatment of Disorders
The remaining 12 credit hours may be completed by pursuing a concentration or completing 12 hours of elective credit.
Master in Counseling Psychology Concentration
Students have the option of pursuing a concentration utilizing some or all of the 12 hours of electives in the program.
Students in the Child & Adolescent Counseling concentration complete coursework on the intricacies in working with youth populations. Coursework in this concentration enables learning through an immersion in family dynamics and issues related to children. Courses include family systems: theory and treatment, topics in abnormal psychology, human sexuality, and topics in counseling. Students have the opportunity to select a site for their internship experience that specializes in counseling children.
For course descriptions, please view the graduate academic catalog.
Alumni Profiles
Alumni Profile: Tricia Smith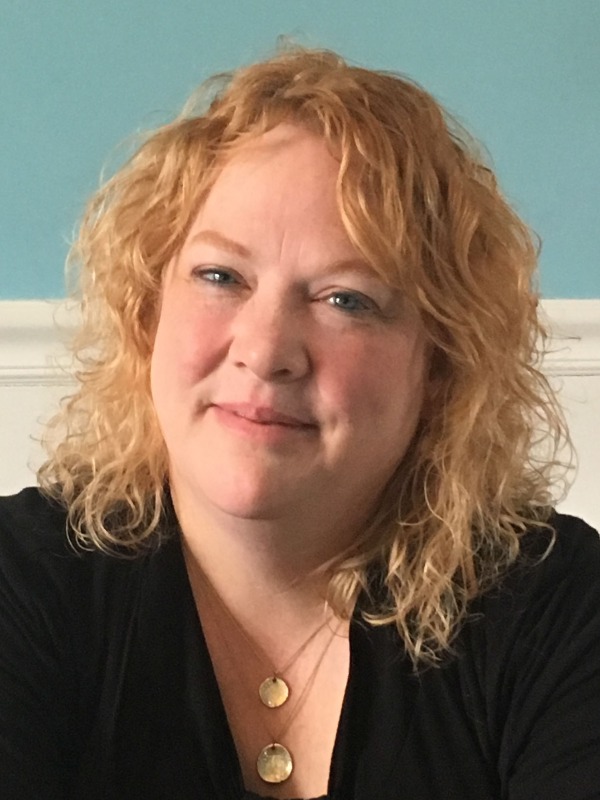 Q: Why Avila? There are a lot of places to get your degree, why here?
A: I liked that Avila was a smaller university, and I hoped it would have a community feel where the professors and staff knew me and took an interest in my goals. And after spending the past five years at Avila, it very much feels like family – in all the best ways.
Q: What makes Avila special to you?
A: Avila is so special to me because of the friendships that I made during my studies. Avila also gave me a safe space to explore and develop my talents. And finally, I love that Avila has such a sense of responsibility to the community and works to impact the Kansas City area positively.
Q: What have you done with your degree?
A: My time at Avila gave me the confidence to pursue my Ph.D. Currently, I'm enrolled at NCU, working towards my Ph.D. in Psychology focusing on Gender and Sexual Fluidity. I'm working towards my LCPC license in the state of Kansas and opening my private practice, Emerge Counseling, in May. My ultimate goal is to eventually turn Emerge Counseling into a non-profit counseling center that provides therapy to the LGBTQIA+ community free of charge.
Alumni Profile: Abhi Dutt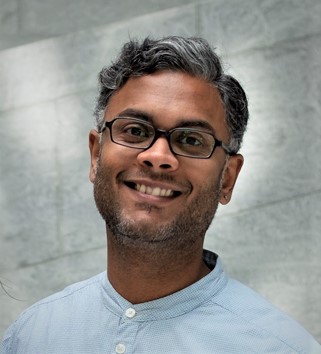 Q: Why Avila? There are a lot of places to get your degree, why here?
A: It was important to me to learn about counseling through the perspective of the scientific-process followed in academic psychology. Avila University's Master of Science in Counseling Psychology was salient to my choosing this program.
Q: What makes Avila special/unique/inspiring to you?
A: I became acquainted with Avila University several years before enrolling. I had spent two years at Jerusalem Farm, a non-profit home repair organization in the low-income Historic Northeast of Kansas City. Avila was the fiscal sponsor that got Jerusalem Farm off the ground in 2012. During this time, I was introduced to the work and charisma of the Sisters of St. Joseph of Carondelet, the founders of Avila University. I noticed that, as an institution, Avila is anchored in the Sisters' values of social justice and ministry of relationship. I thought surely in today's world any institution that puts 'their money where their mouth is' must be an institution of integrity and depth.
I found that to be true in Avila's program. The faculty and staff are relational, competent, and committed to the students. The program has a strong emphasis on counseling with a multicultural perspective and a broad worldview. The professors not only teach but personify fidelity, justice, and beneficence, and other professional values of counseling. During my 3 years in the program, I have been prepared to be a professional counselor who understands that building a therapeutic alliance with person-centered skills and evidence-based interventions is pivotal to the process of change in counseling.
Alumni Profile – Allison Marquis
Q: What makes Avila special/unique/inspiring to you?
A: The staff consists of intelligent professors who are extremely passionate about what they do! They are willing to work with you and help you in any and every way possible.
Q: What do you want to do with your degree?
A: I am currently working as a counselor specializing in substance use disorders and loving it! I would love to teach as well as take on some sort of leadership role in the future.
Q: How has Avila helped you reach that goal?
A: All of my professors guided me and helped me reach my goal. They prepared me for the National Counseling Exam, CPCE, as well as wrote many recommendations for me. They also taught me many things that you just can't learn in a textbook!
Alumni Profile: KaMara White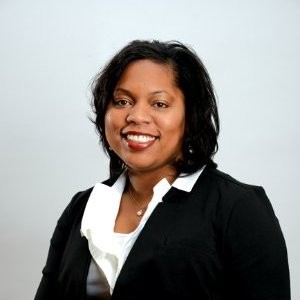 Q: What makes Avila special/unique/inspiring to you?
A: Avila holds a special place in my heart mainly because of the professors. They truly cared about me along with my personal goals in the counseling field and beyond. They believed in me and helped me to push through every assignment. They are inspiring and their mentorship and support continue beyond graduation.
Q: What do you want to do with your degree?
A: I use my degree in everyday life as I believe that my counseling degree is transferrable in all fields. I currently work in healthcare operations and I manage clinical and non-clinical teams. Through the program and internship experience, I learned how to effectively communicate, create, and accomplish goals, show compassion and empathy; and most importantly, I learned a lot about myself. I plan to utilize the skills that I learned in private practice for teens and adolescents in the very near future
Q: Were there any particular instances during your coursework where a faculty member mentored you?
A: My professors mentored me during the Practicum course and it was very constructive. They gave me advice on my counseling skills and how to perfect the skill that was innate within me. They told me that it was ok "to be silent" during a session and how to ask open-ended questions to help engage clients.

Alumni profile: Dariah Wixon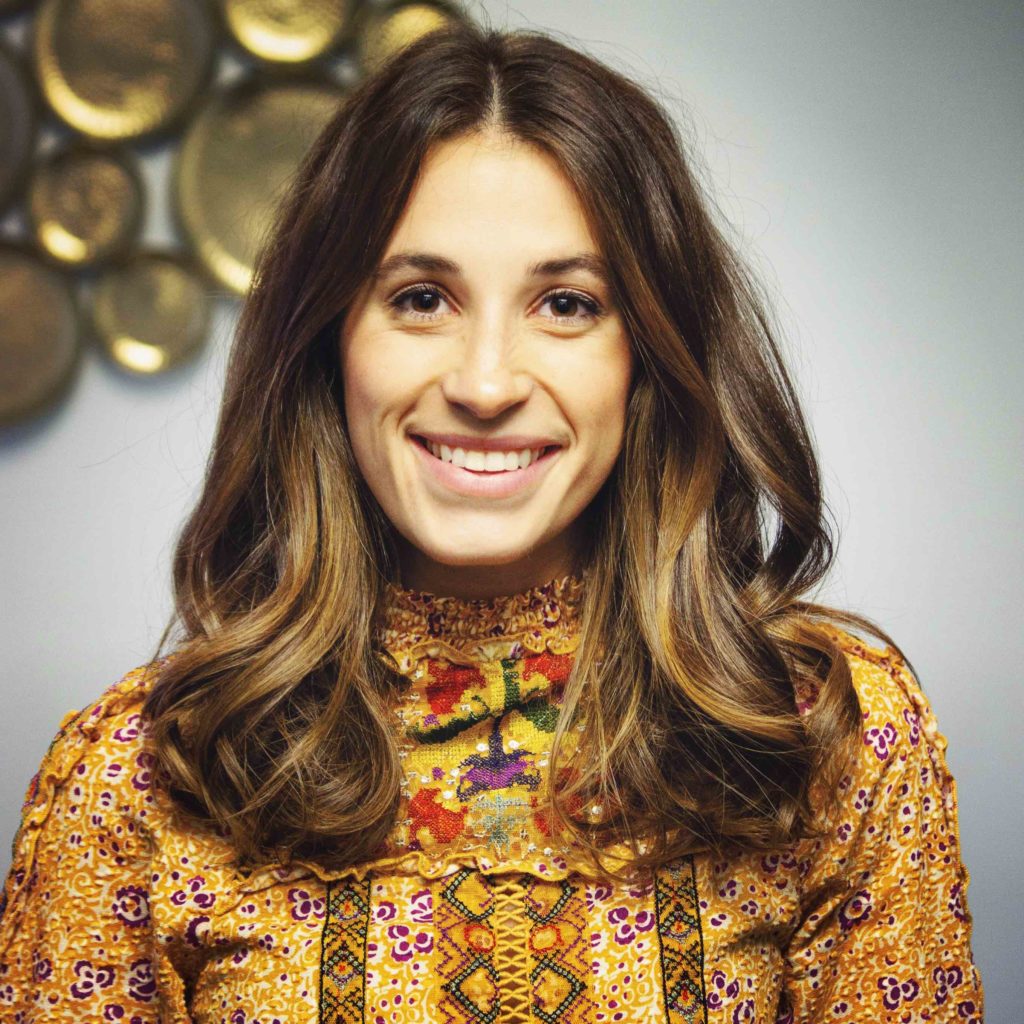 Q: Why Avila? There are a lot of places to get your degree, why here? What caught your eye/ear?
A: I was drawn to Avila's program based on the smaller class sizes, as well as the affordable tuition costs. I wanted a program that was going to meet my needs as a beginning counselor, which I believed Avila was capable of doing.
Q: What makes Avila special/unique/inspiring to you?
A: For me, Avila is empowering. It's the foundation for my counseling career and I'm incredibly grateful for every experience and everything I've learned. I believe it's empowering to know that Avila is the place where I earned my education and where I earned my place among my counseling peers.
Q: What have you / do you want to do with your degree?
A: Since graduation, I have become licensed as an LPC and have started working at a private practice in Kansas. This practice is where I completed my internship, so it's been a comfortable and smooth transition. I'm currently working towards my clinical license (LCPC), and I hope to eventually open my own practice.
Q: How has Avila helped you reach that goal?
A: When I started the program, my long-term goal was to work in private practice. Avila's faculty and staff helped me achieve this goal with their constant support and encouragement.
Q: What was your favorite part about the graduate program at Avila?
A: My favorite aspect of Avila's program was the wide range of course subjects. In addition to specific concentrations, I really liked that Avila offered in-depth courses about niche topics.
Q: Were there any particular instances during your coursework where a faculty member mentored you?
A: YES. Without a doubt, I can say that the faculty at Avila always made themselves available. Whenever I had a question or concern, personal or professional, I felt as though the faculty had my best interests at heart.
Q: How has the graduate program at Avila inspired you to reach your career goals?
A: I felt nothing but supported throughout my program, which enabled and motivated me to continue working towards my goal of being in private practice.
Q: Anything else you would like to share?
A: To all future and current candidates, I encourage you to ask questions, to participate in class, and to take time to learn who's around you. It's no secret that this is a difficult venture, but I can promise that it's easier to handle when you're not doing it alone.
Alumni Profile: Penny Howard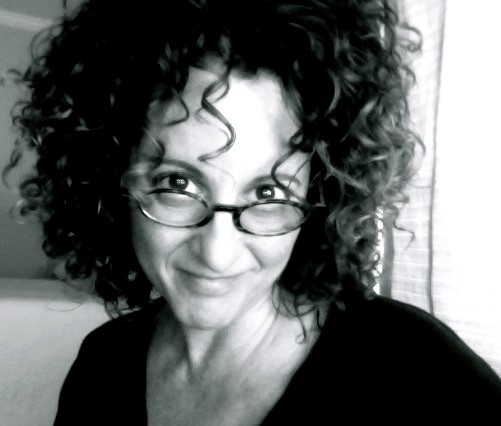 Q: Why Avila?
A: There are a lot of places to get your degree, why here? What caught your eye/ear? As an older student with a family, I considered several schools in the Kansas City area––and for me, Avila was the clear winner by far. I was greeted with real warmth here, and everyone seemed so interested and responsive from the start. This was in stark contrast to other local universities. Before choosing Avila, a psychology faculty member sent me a long email in response to a question about the MSCP program. Her note expressed such authentic interest, and her answers to my questions were utterly graceful and welcoming. I thought, now THIS is where I want to learn and grow. It wasn't just a place, it was a feeling.
Q: What makes Avila special/unique/inspiring to you?
A: Because I was lucky enough to serve as a faculty/graduate-student liaison, I was privileged to peek behind the curtain a little and have a fuller understanding of what made the psychology department tick. So much heart (and hard work!) goes into Avila's psych programs. Over and over again, I saw how much the faculty cared about student well-being. It's extraordinary, and I was so impressed.
Q: What have you / do you want to do with your degree?
A: I'm provisionally licensed to provide psychotherapy in Kansas, and plan to work in group private practice with individuals and couples.
Q: How has Avila helped you reach that goal?
A: My training here was full and careful. Avila challenged and prepared me to do this work in a sound, ethical, and soulful manner.
Q: What was your favorite part about the graduate counseling psychology program at Avila?
A: Can't pick just one! I loved my internship. I loved having strong role models. I loved stretching beyond my comfort zone (hello statistics and neurobiology!). I loved learning about this amazing profession. I loved being shaped and strengthened and humbled by the program as a whole.
Q: Were there any particular instances during your coursework where a faculty member mentored you?
A: Yes, absolutely. I experienced a very difficult final year in the program when I lost both of my parents within a few weeks. It was a small miracle that I managed to stay in school, honestly. My ability to do so was thanks in part to the stellar support, guidance, care, and mentorship of faculty members. They offered not only the empathic presence but taught me how to navigate a counselor's unique responsibility to practice self-care and to monitor personal well-being and limitations before caring for clients. It was a terrible time, but I will always benefit as a human and as a therapist from being in the hands of these instructors during this point in my life and in my training.
Q: When did you complete the graduate counseling psychology program at Avila?
A: I graduated in May 2021.
Q: Anything else you would like to share?
A: It was a privilege to earn my degree from Avila. I hope to use that gift to add a little good in the world.
Discover why Avila's accredited counseling psychology master's program is right for you.
Non Degree / enrichment college credits
Students needing additional college credits or specific coursework for transfer or licensure can take 9 credits (more with approval) through the Avila School of Psychology and Cognitive Science – non degree / enrichment college credit option. Contact the Enrollment and Retention Manager at 816-501-0419 or philip.gebauer@avila.edu.