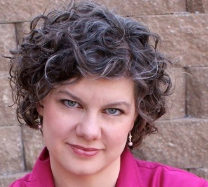 Contact
Amity Bryson, DMA, Chair of the School of Performing Arts and Professor of Music
P: 816-501-3651 / E: amity.bryson
Performance Grants
Areas available for Performance Grants: Voice, Piano, Strings, and Musical Theatre
Prospective students should contact Dr. Amity Bryson at amilty.bryson@avila.edu to arrange an audition for the following dates:
If a student is interested in both Vocal Performance and Musical Theatre, they may present one art song selection along with the musical theatre selection.
Voice
Students should prepare two memorized songs of contrasting styles, such as Italian art songs or arias by Bononcini, Scarlatti, or Cacinni, an aria by Purcell, an art song by Schubert, Mozart, or Fauré. An accompanist will be provided if needed.
Piano/Instrumental
Students should prepare 7-10 minutes of music. Two pieces of contrasting styles or one longer selection are both appropriate.
Musical Theatre
Students should prepare two songs from the musical theatre genre such as Leonard Bernstein, Stephen Sondheim, Rogers and Hammerstein. An accompanist will be provided if needed.
These are merely suggestions, not limitations. Please choose quality pieces which allow you to demonstrate your talents.