What Will Your First Year Look Like?
Convocare. Ignite the Flame. The Harry S. Truman Distinguished Lecture. Late-Night Breakfasts. Homecoming. Your first year is going to be busy! And it actually starts in the summer as you'll join Avila's Common Reading Program, which leads right into your First-Year Seminar.
During your time here at Avila, we offer many services to support your well-being.
These services include:
Avila Care Team–to help you with a crisis or if you have a concern about someone else.
Career Services–to help with your resume and job search.
Counseling Services–to assist if you ever feel a little homesick or simply need someone to talk to.
Student Access Office –to encourage the development of your unique potential.
Health Services–to help keep you well.
Tutoring is FREE–it is offered both online and face-to-face for your convenience.
First-Year Seminar (FS 101)
FS 101: First-Year Seminar is a class that all incoming freshmen are required to take. The class is only offered in the fall semester as of now. The class is designed to help first-year students transition from high school to college. Topics covered in the course will provide students with the tools to be successful during their time here at Avila.
Each First-Year Seminar class has 20 to 22 students, two instructors, and two peer mentors. These small classes allow students to build connections and community with their peers. Students in the class are encouraged to meet with their instructors and peer mentors regularly to discuss class progress and how things are going outside of this course.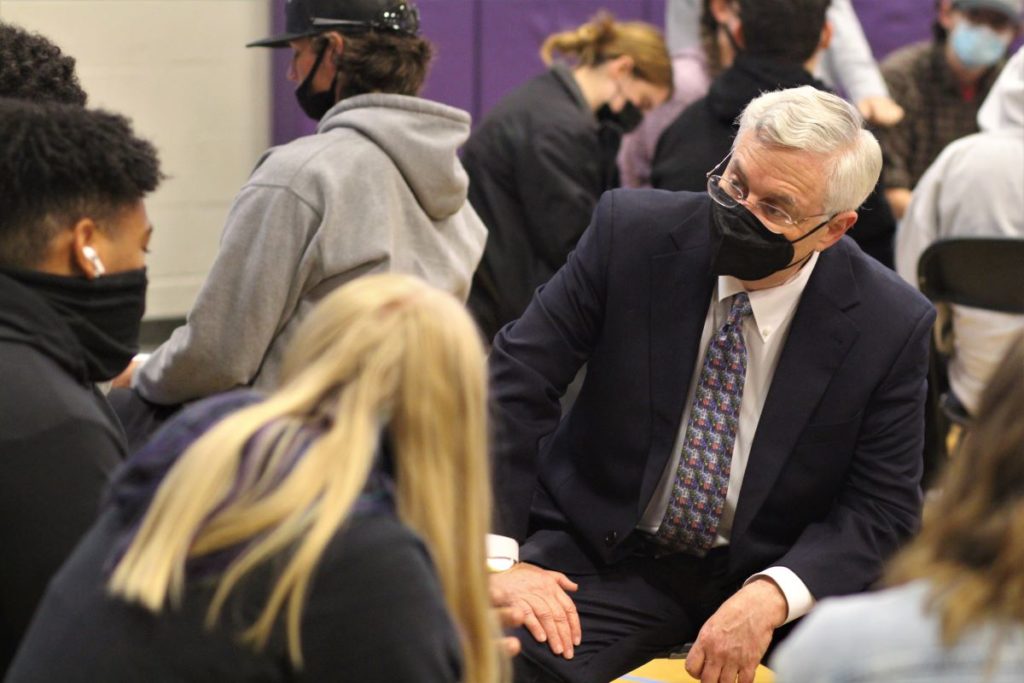 2022 Common Reading Book
The common reading book for the 2022-2023 school year is This I Believe: The Personal Philosophies of Remarkable Men and Women. All first-year students are required to read this book as part of the FS 101: First-Year Seminar class. We encourage everyone on campus to read the book to join in on important conversations and discussions related to the common read. ·Learn more about This I Believe on the organization's website here: https://thisibelieve.org/
·Listen to stories from This I Believe on NPR here: https://www.npr.org/series/4538138/this-i-believe·
Welcome, Fall 2022 FS101 Students!
Congratulations on joining a community whose mission includes preparing students to be lifelong learners who make meaningful contributions to the global community. In an effort to begin focusing on your contributions to the global community and introduce you to academic life at Avila, you will be participating in a common reading program. All first-year students are required to read the selected book over the summer and submit an essay prior to the start of fall classes. We are proud to provide you with a copy of our book selection for this year, This I Believe: The Personal Philosophies of Remarkable Men and Women.
FIRST COLLIGIATE ASSIGNMENT
This assignment includes reading This I Believe: The Personal Philosophies of Remarkable Men and Women and responding with an essay following the prompt below. Submit your essay as an attachment and send to: reading@avila.edu by Monday, August 1, 2022.
THIS ASSIGNMENT WILL BE GRADED USING THREE COMPONENTS
Respond thoughtfully to the question outlined below. Your response should demonstrate your knowledge of the book by using specific examples and be 3-4 pages in length.
Demonstrate the following writing mechanics:
a) Consider focus, development, organization, style, tone, and editing when writing.
b) Format the essay with double spaced lines, Times New Roman 12-point font, and one-inch margins.
c) Include your full name on the front page.
3) Meet the following college-level writing expectations: a) Choose either MLA or APA style and use consistently throughout your essay when referencing This I Believe. For questions regarding MLA or APA style, you can reference https://owl.purdue.edu/owl/purdue_owl.html . b) Use the last name of the author of the specific chapter when quoting, paraphrasing, or referring to a specific moment in the text and include a works cited page. Again, use MLA or APA style. c) Use an author's last name when referring them. (Example: Mayer, not Jack) d) Avoid slang or overly colloquial language. (Example: avoid 🙁 or "lol")
ESSAY PROMPT
After reading the entire text of This I Believe: The Personal Philosophies of Remarkable Men and Women, select three of the chapters to focus your answers around. Share the following for each chapter you choose. As you write, be clear which chapter you are referring to throughout.
Why did you choose this chapter?
What did you enjoy or dislike about the chapter?
What resonated with you the most about this chapter?
What is remarkable about this chapter author?
Why is this chapter relevant?
Avila University Mission
Avila University, a Catholic University founded and inspired by the Sisters of St. Joseph of Carondelet, provides undergraduate and graduate education in the liberal arts and professional studies, preparing lifelong learners who make meaningful contributions to the global community.
Welcome to Avila!
Your responsibility as a first-year student is to read This I Believe over the summer and submit an essay
prior to the start of fall classes. The details of the assignment are above. Once you have finished the book and essay, please retain them as both will be featured in First Year Seminar (FS 101), and the essay is a required component of the class. I would like to emphasize the importance of this first academic assignment of your college career, and your seriousness in completing the assignment should reflect its importance. I have absolute full confidence and faith in you and your successful completion of this assignment. If you have questions, consider me your instructor and please contact me. I am here to help!
Again, welcome to Avila University whose mission and values are not just words, but truly an opportunity to live a life of intention.
Avila Proud,
Paige Illum, Ph.D.
Director of Student Engagement and Success
Adjunct Faculty; School of Visual and Communication Arts
816-501-3760
Paige.Illum@Avila.edu
PS – If you selected to receive a paperback version of our common read book, and have not received a copy of the book, contact me at the email above.
To Redeem Your Audio ebook
The redemption code to download your copy of This I Believe: The Personal Philosophies of Remarkable Men and Women is available in the letter you received at SOAR or by emailing Dr. Paige Illum at paige.illum@avila.edu.
Here are instructions on how to redeem the code:
You can enter your code in the space provided on this landing page. On the same page, you can create a My Must Reads account (if you don't already have one) by entering your first and last name, an email address and password.
The ebook can be read using the My Must Reads app on iOS devices (iPhones and iPads) and Android devices (e.g. Samsung cell phones and tablets) as well as on a laptop or PC. They aren't compatible with Kindles or other e-reader tablets.
To download the book:
Download the "My Must Reads" app onto your mobile device from the Apple App Store or Google Play and sign into the app with the e-mail address and password you used to purchase the book. Inside the app, tap on the three lines in the top left corner, then choose My Library, then choose All, then tap on the ebook you'd like to read.
You can also view the ebook on your laptop or PC by clicking on this link, logging in, and then clicking on My Library in the top right corner.
If you have questions or need support, visit MyMustReads.com. You can also contact help@mymustreads.com. Of course, you can also contact your Avila instructor, Dr. Paige Illum at paige.illum@avila.edu or 816-501-3760.
Click here to download a pdf of your first collegiate assignment and ebook instructions.
For a copy of the book, please reach out to Paige Illum at paige.illum@avila.edu
Past Common Reading Books
2021 – "Unexampled Courage: The Blinding of Sgt. Isaac Woodard and the Awakening of America" by Richard Gergel
2020 – "Life in a Jar" by Jack Mayer
2019 – "A Deadly Wandering" by Matt Richtel
2018 – "The Boy Who Harnessed the Wind" by William Kamkwame and Bryan Mealer
2017 – "The Distance Between Us" by Reyna Grande
2016 – "While the World Watched" by Carolyn Maull McKinstry
2015 – "The Big Truck That Went By: How the World Came to Save Haiti and Left Behind a Disaster" by Jonathan M. Katz
2014 – "They Poured Fire on Us From the Sky" by Benjamin Ajak, Bensen Deng, Alephonsian Deng, & Judy Bernstein
2013 – "The International Bank of Bob" by Bob Harris
2012 – "Unbroken" by Laura Hilenbrand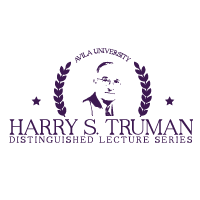 The Harry S. Truman Distinguished Lecture Series
Began in 1971, former President Harry S. Truman gave his stamp of approval for Avila University (then Avila College) to offer a lecture series in his name. Later that year, the first Truman lecture was delivered by David E. Bell, vice president of the Ford Foundation and Truman's first administrative assistant. Click the slider to read about recent lectures.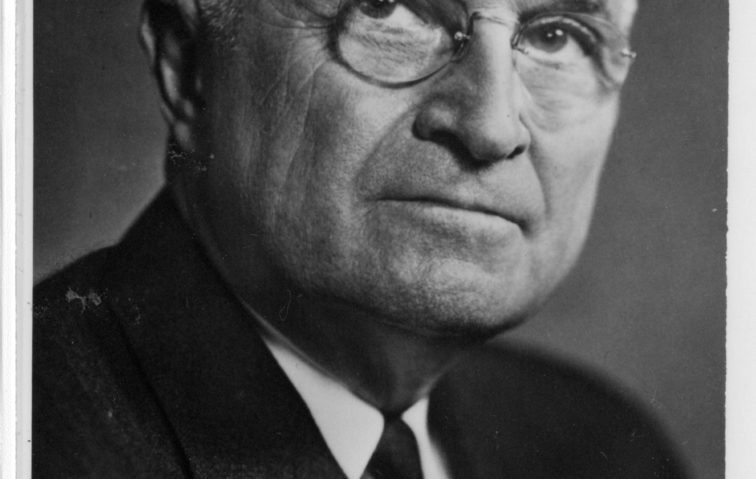 2019 Truman Lecturer Reggie Shaw
Subject of the book "Deadly Wandering"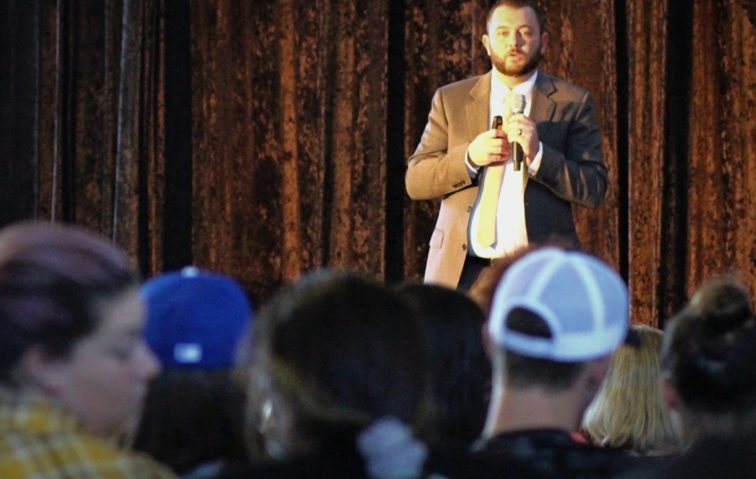 2018 Truman Lecturer William Kamkwamba
Author of "The Boy Who Inherited the Wind"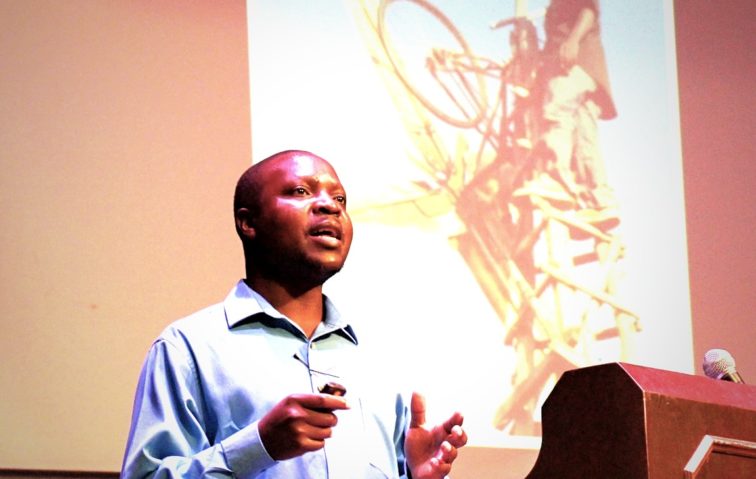 2017 Truman Lecturer Reyna Grande
As part of the Truman Lecture Series students have an opportunity to interact with the author in small group settings.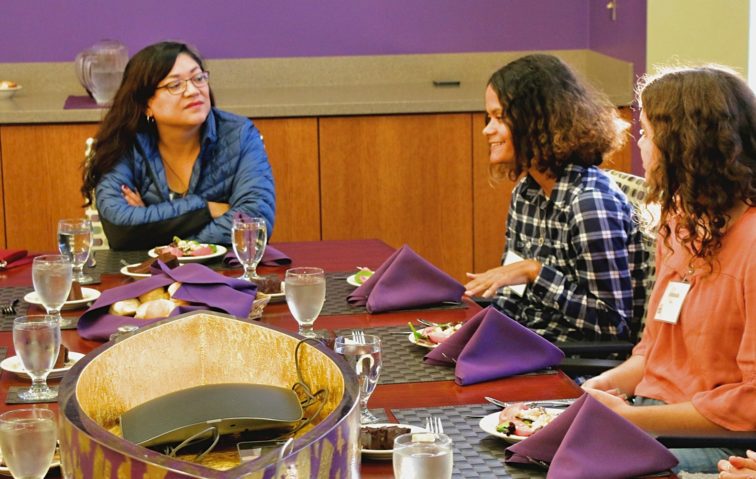 2016 Truman Lecturer Carolyn McKinstry
Author of the Common Reading Book, "While the World Watched"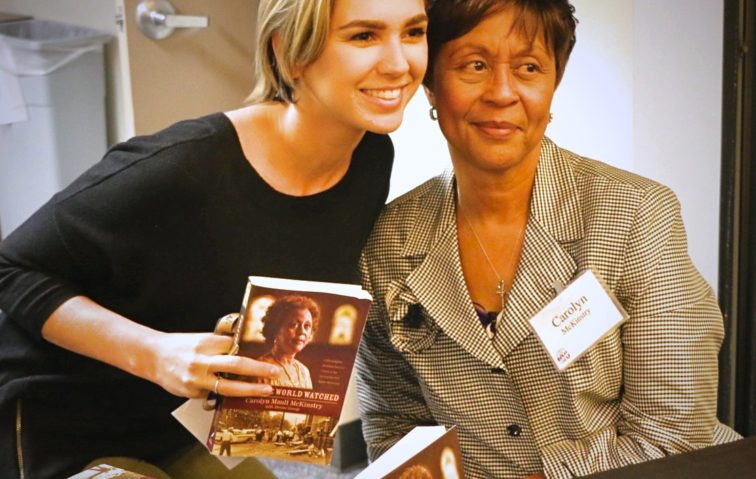 First Year Discord Server
We want students to be connected to the campus community! In order to make that easier, we have created a First Year at Avila Discord Server. Within the Discord, you can find info about student life events and other happenings on campus. You can chat with other students about campus life, music, sports, or even find a study group. Join the Discord here: https://discord.gg/7tFd9XGkzX