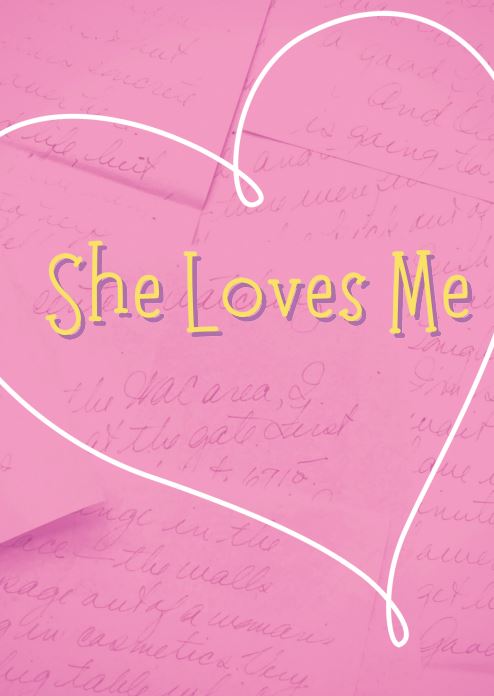 ---
Who's Who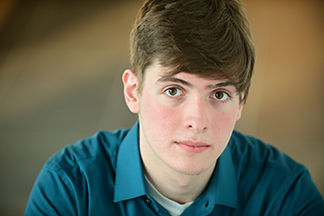 Richard Bertoldie
Richard Bertoldie is a Senior acting major at Avila. This is Richard's 14th and final show on the Avila Theater stages. Richard plays Steven Kodaly in this production and is Assistant Sound Designer and has helped with carpentry. Richard is eternally grateful for these 4 years, the shows experienced, for friends, faculty, and family. Richard especially thanks Mom and Chris, as well as Matt, Amity, and both Johns – the guidance and support these people have given is incomparable, and the gratitude Richard has for them is never-ending. Richard hopes you enjoy She Loves Me!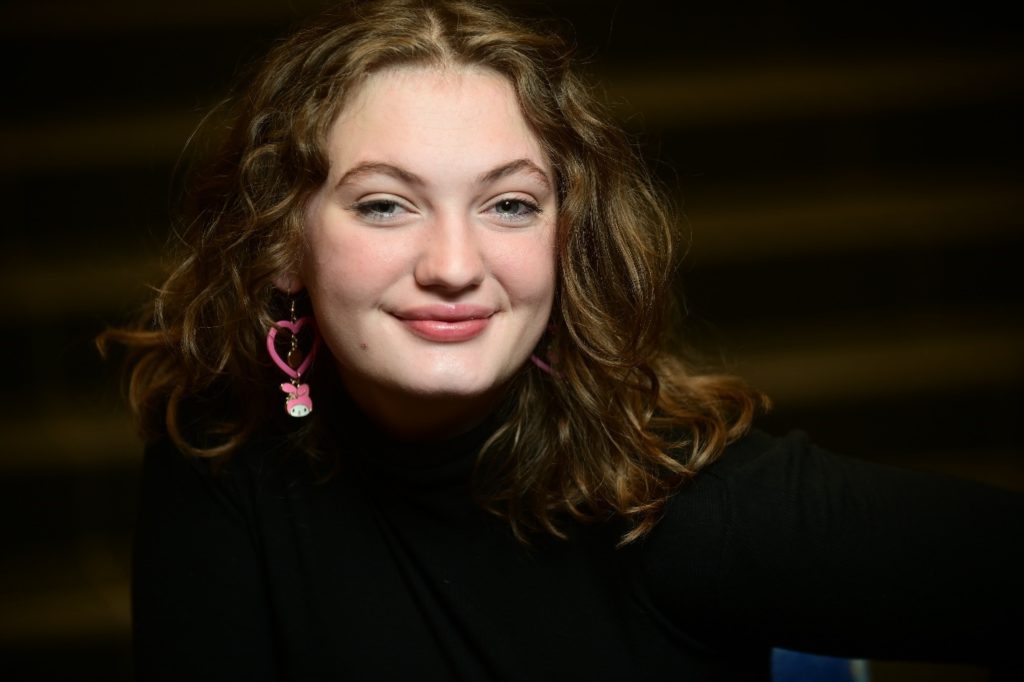 Tori Bestor
Tori Bestor is a freshman at Avila. She is an acting performance major. This is her 3rd show at Avila. She was in The Walk as a trafficked ensemble member. In Measure for Measure, she played Friar Thomas, the messenger, and other ensemble roles. In She Loves Me she is a part of the Ensemble as well as being a Customer. She would like to thank her parents for supporting her and her sister for helping her with her work.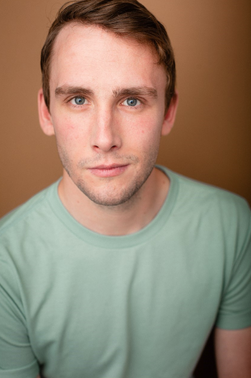 Zeke Bocklage
Zeke Bocklage is thrilled to be back at his alma mater as the director of SHE LOVES ME. Since he graduated with his BFA in Acting and BM in Voice in 2017, he has worked professionally across the country as an actor, director, fight choreographer and music director. He holds a Master of Fine Arts in Acting from Western Illinois University and is a member of the Stage Directors and Choreographers Foundation (SDC), the Society of American Fight Directors, Dueling Arts International, and an EMC member of Actors Equity. Other projects he is currently working on are EVERY BRILLIANT THING as a regional tour, LIFESPAN OF A FACT with Empire Theatre Company as well as a current new work in process focusing on the life of Danny Kaye. Zeke would like to thank Amity and Matt for this amazing opportunity, the students for their trust and collaboration, his partner Emily for being his artistic inspiration and support system, and his parents, without whom he would not have been able to pursue his passion.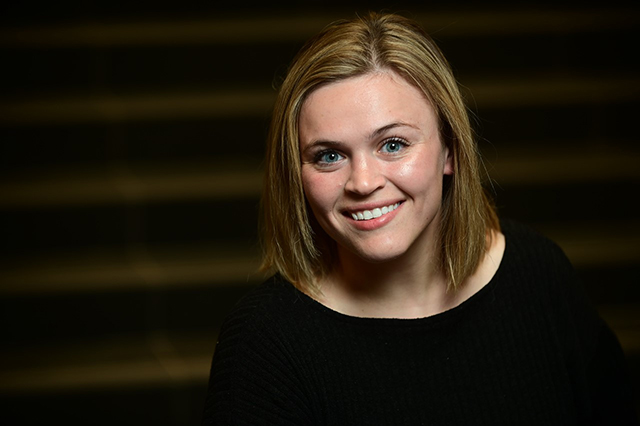 Isabella Brauner
Isabella Brauner is a senior getting her BFA in Acting. As this is her last show at Avila she would like to thank her cast and crew for being such a joy to work alongside. She would also like to thank the faculty and staff who have been so supportive and generous with their time and instruction throughout the years. Lastly, to her wonderful family and friends who are always there for her, thank you. She would like to dedicate her last performance at Avila to John O, Kathleen, and Sandra. Ciao ciao for now!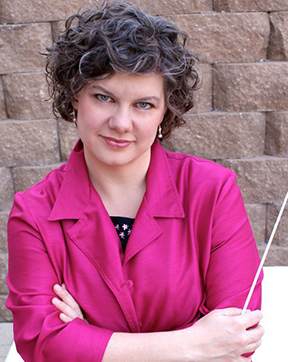 Dr. Amity Bryson
Dr. Amity Bryson, Musical Director, is the Chair of the School of Performing Arts and Professor of Music at Avila University in Kansas City, Missouri Dr. Bryson holds degrees from Cottey College, Mizzou, and the Conservatory of Music at the University of Missouri-Kansas City. You might wonder what a "D.M.A." is—this doctoral degree of Musical Arts requires research comparable to a PhD, but also performance in the field of study. Amity, a lyric soprano, has performed many recitals, operas, and other vocal works across the United States.
Dr. Bryson came to Avila in 1999. At that time there was one "college choir" and three music majors about to graduate. Over the last twenty plus years the Music Department has grown significantly. Her choirs are the heart of this growth. University Singers has performed in Carnegie Hall and Festival Corale Internazionale di Roma in 2009 and 2016, in 2019 they received the "Outstanding Performance Award" at the Paris International Choral Festival. This performance tour included performances on the beach at Normandy, France as well as Le Puy en Velay, France where the women religious who founded Avila originated. In May 2022, Dr. Bryson completed a residency at Carnegie Hall conducting an ensemble of current students alumni along with invited singers from across the United States.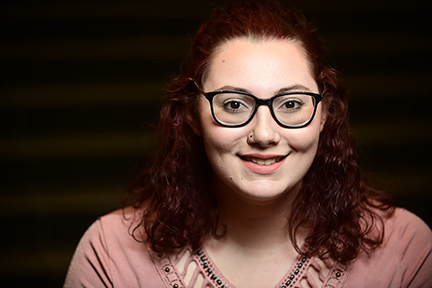 Gaby Dawn
Gaby Dawn is a sophomore, majoring in Acting and Social Work. She has been on stage for the majority of this season as Mrs. White in Clue! a stand-in actor for our staged reading of Voices, and Abhorson, Fransisca, and an officer in Measure for Measure. She also was an Assistant Stage Manager for Voices. In She Loves Me, she is a part of the carpentry crew, paint crew, and backstage wardrobe and runs crews!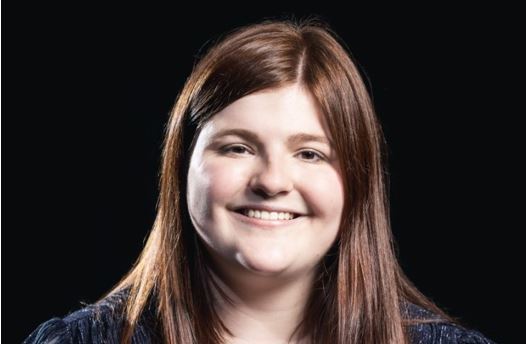 Abby Dearing
Abigail Dearing is a Sophomore at Avila. She is getting her B.F.A in Theatre Design, Tech, and Management. Abigail has been doing theatre since her sophomore year of high school. She Loves Me is her eighth show at Avila, and she is very excited to participate in future shows.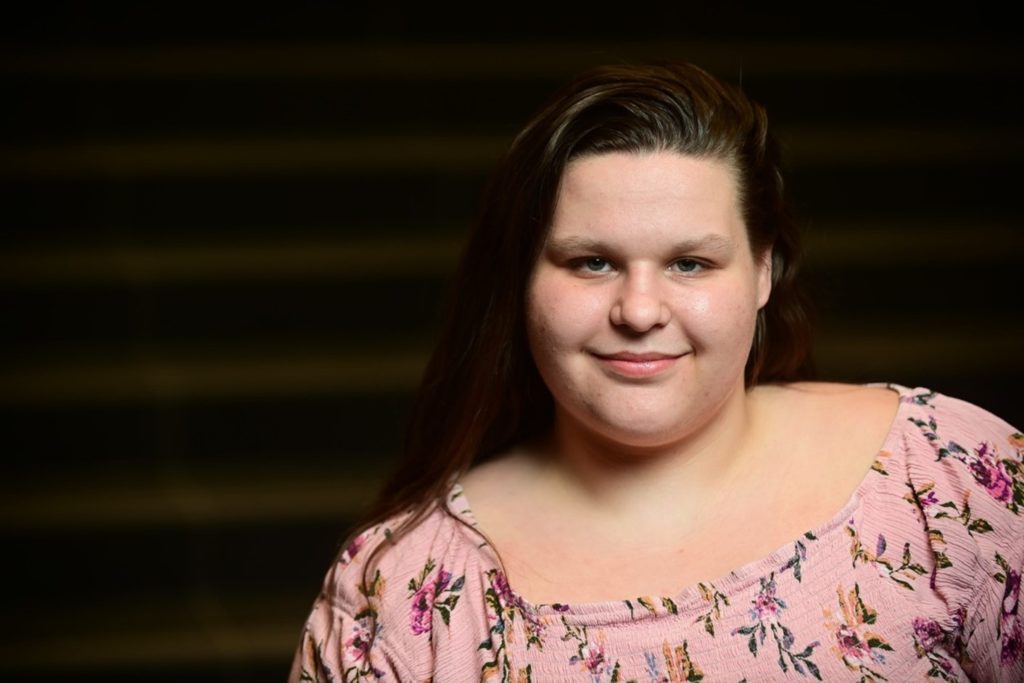 Gabriella Fast
Gabriella Fast is a senior, she is a Theatre Design & Technology & Management major at Avila University, main focus being stage management and she is one of the Assistant stage managers for Joe Masteroff's 'She Loves Me'. She has assisted stage managed Molière's 'The Imaginary Cuckold' in 2022 as well as Shakespeare's Measure for Measure' 2023 at Avila. She also stage managed 'The Inspector General' in 2020 and 'Lucky Stiff' both at Allen Community College. She liked to thank Trever Belt for encouraging her through her journey of stage management.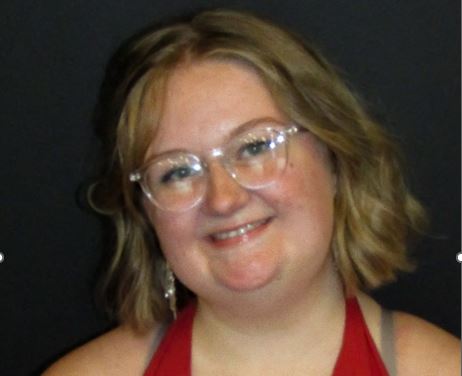 Eleanor Frances
Eleanor Frances is in her second year at Avila. She is a Technical Theater and Designer Major with a minor in Women and Gender Studies. This is her 7th show here. For She Loves Me she is the Stage Manager. Eleanor's past credits have included assistant stage manager for Sylvia and Clue, spotlight opt and paint crew. For Imagery Cuckold she was an assistant lighting designer and run crew. She has been a lightboard opt for many shows. Eleanor would like to add a friendly reminder that free expression includes drag, and LGBTQ+ rights, and gender expression.
Miriam Gleeson
Miriam Gleeson is a sophomore at Avila! Her major is Radiologic Science, but her love of theatre keeps her coming back to production involvement. She has worked extensively backstage for Measure for Measure, Clue, RENT, The Curious Incident of the Dog in the Nighttime, and The Imaginary Cuckold in the past. She also played several parts in The Curious Incident of the Dog in the Nighttime and was an ensemble soloist in RENT. She Loves Me will be Miriam's first stage appearance this season, and she's very grateful for the opportunity to perform along with being involved in the technical aspects of this production.
Kyle Hammond
This is Kyle Hammond's third semester at Avila. Previously he performed in Curious Incident of The Dog in the Nighttime, CLUE, and Measure for Measure. These last three semesters have truly been an experience like no other with many highs and lows. Thankfully more highs than lows. One thing I am definitely thankful for are the experiences and diverse cast of characters I've gotten to know and love like another family.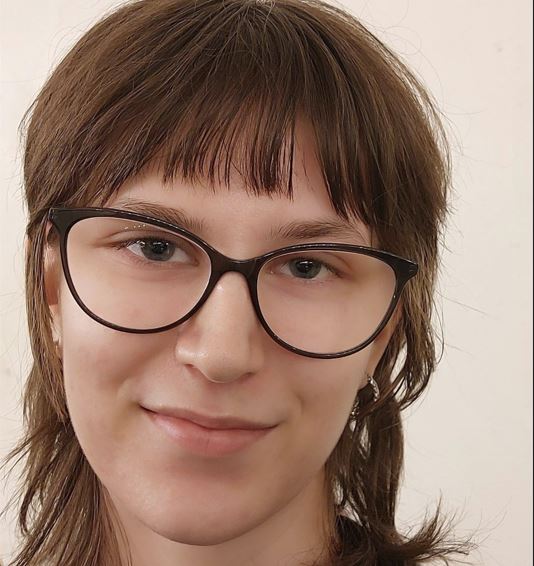 Kelsey Harms
Kelsey Harms, a Props Master, and Co-Designer alongside Isabella Brauner. Kelsey is a sophomore majoring in Design and Technology. Previous productions she has worked on include: The Imaginary Cuckold (2021), The Curious Incident of The Dog of The Night-Time (2022), RENT (2022), CLUE (2022), and Measure for Measure (2023). She would like to thank her peers and friends for being there to help her grow as a future theatre-maker!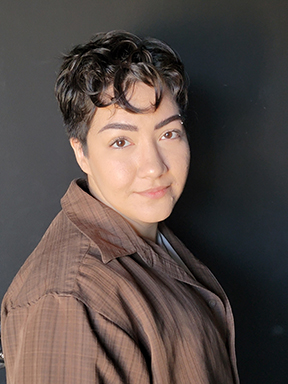 Jazmin Havens
Jazmin Havens is a Junior here at Avila pursuing her BFA in Musical Theatre And Directing. They were last seen as Mariana/Punk in Measure For Measure. She hopes that you enjoy this show's "Romantic Atmosphere."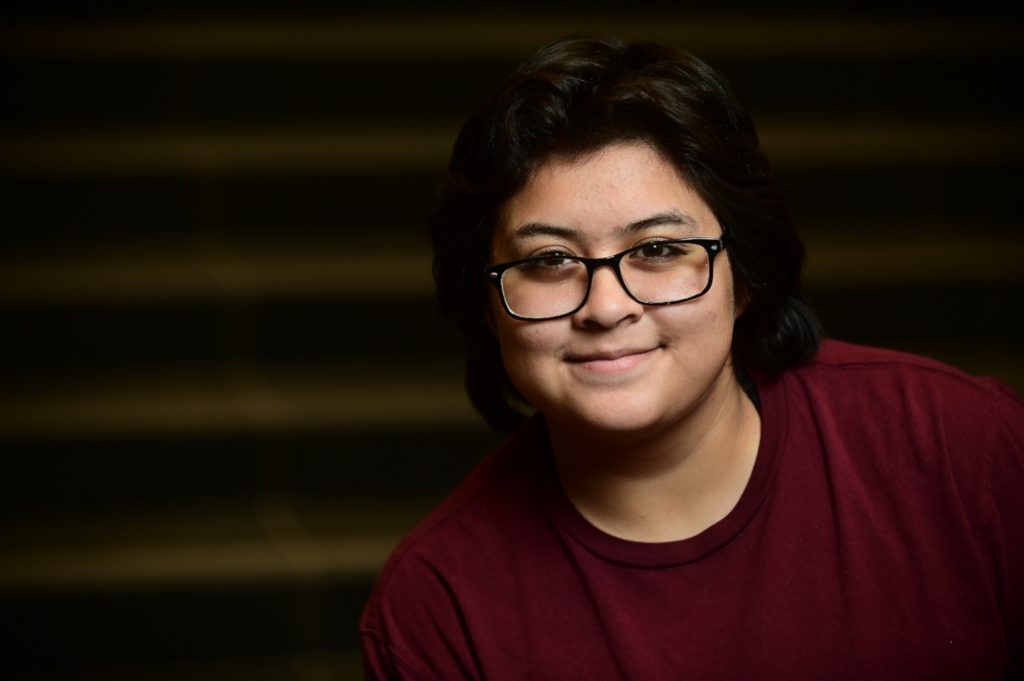 Ari Hernandez
Ari Hernandez is a junior at Avila University majoring in Directing/Producing. Previously Ari has been involved in Avila Theater by Assistant Directing, (The Imaginary Cuckold, The Curious Incident of the Dog in the Night-Time, and Measure for Measure) Prop Design, (The Curious Incident of the Dog in the Night-Time, Clue: On Stage) Scenic Charge, (Rent, Voices, and Measure for Measure) and Sound Design (Measure for Measure. Ari is excited to continue with Paint as Co-Scenic Charge for She Loves Me as well as resume post as House Manager.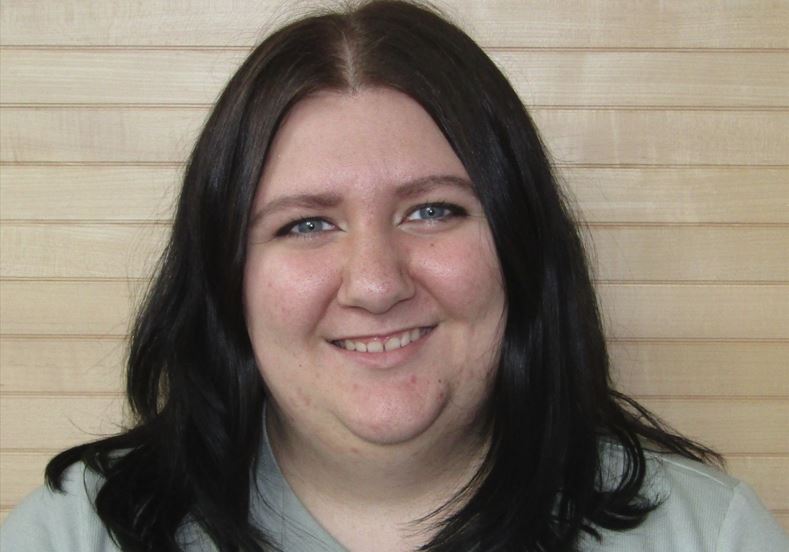 Talia Hinckley
Talia Hinckley is a senior at Avila University pursuing her BFA in Theatre Design, Technology, and Management. Talia is the Lighting Designer and Light Board Operator for this production. Some of her previous works at Avila include Stage Manager for Measure for Measure and Clue, and Lighting Designer for The Curious Incident of the Dog in the Night-Time. She also has worked professionally with Heart of America Shakespeare Festival and Kansas City Actors Theatre. She would like to thank everyone involved who made this show possible. She would also like to give a special thanks to Jeannie and Tommie Hutter, for helping her find her place in the theater and grow her love for the art into what it is today."
Sarah Holman (no photo)
Sarah Holman plays viola in the orchestra for She Loves Me. She is a Fourth-Year Kinesiology major with a music minor. Her previous experience with Avila Theatre was in the Orchestra pit for War of the Worlds (Fall 2019). Sarah plans to enter into the Occupational Therapy Graduate Program. Other interests include roller dance skating, and Biblical history/studies.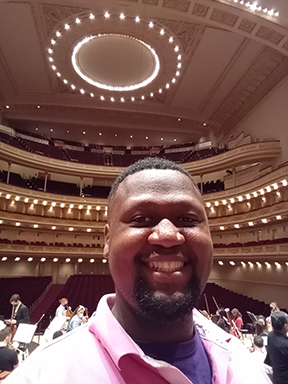 Paul Joseph
Paul Joseph is a graduating senior at Avila University and joins the wonderful cast of She Loves Me as Mr. Maraczek. Mr. Joseph is a bass-baritone who transferred in from Brooklyn, New York with a degree in Chemistry and has joined many productions including Pippin as Charlemagne and Rent as Tom Collins, a role he explored not only in Jonathan Larson's musical but also as Colline in Puccini's La Bohème. Future endeavors include opera scenes and a much-anticipated recital in May.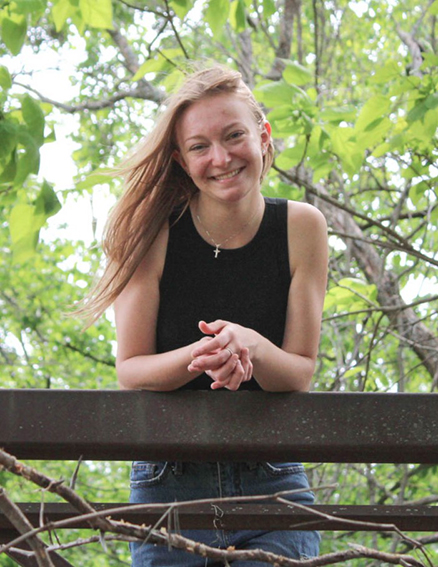 Teagan Kimble
Teagan Kimble plays violin in the pit for She Loves Me and was able to be a part time assistant stage manager over the course of rehearsals for the show. She is a freshman music education major and is very grateful for the support of her parents throughout her first year of college.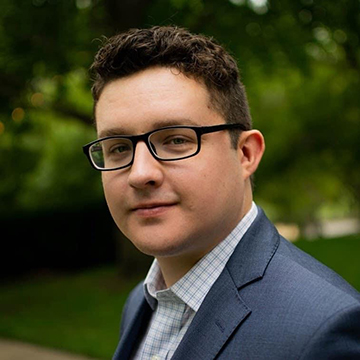 John Livingston
John Livingston is Coach Accompanist and Piano for She Loves Me and adjunct Music Professor. John has worked extensively as a collaborative pianist, getting his start at the age of 13. Since then he has had a continuous stream of collaborative experiences ranging from choirs, to musical theatre, to college instrumental lessons and recitals, and more.
In 2009, Mr. Livingston partnered with a local community theatre company, Pentacle Theater, in their production of "My Fair Lady". Hooked by this initial foray into musical theater, Mr. Livingston continued to work with Pentacle Theater on 6 of their following musical productions. During this partnership, his talents were developed as both a rehearsal and performance pianist for musical theater. Beyond this work, John continued to strengthen his reputation as an accompanist, working with local middle and high school choirs. Notably, he accompanied West Salem High School's choir in their 1st place performance in Oregon State High School Choir competition in the year 2013.
Being accepted to the University of Missouri-Kansas City in 2013, John studied Piano Performance under the highly-sought after tutelage of Dr. Robert Weirich, earning his Bachelor's of Music degree (cum laude) in 2017. During his undergrad John worked closely with singers from all the voice studios which culminated in being asked to play Stravinsky's famously difficult aria "No Word from Tom" from The Rake's Progress at commencement ceremony in the Kauffman Center. John was subsequently accepted into the Master's program at UMKC and was awarded one of the Opera Accompanying graduate assistantships. John has served as rehearsal pianist for Hänsel und Gretel, Poulenc's La voix humaine, Ravel's L'enfant et les sortilèges, Mozart's La finta giardiniera, and Johan Strauss Jr.'s Die Fledermaus. During his time at UMKC, along with all the work with singers, John also incorporated extensive instrumental accompanying, playing for lessons and recitals for cellists, violinists, oboists, trombonists, and more.
During his Master's, John also began a relationship with the Lyric Opera of Kansas City, playing for their Opera to Go program and subbing as a vocal coach for their Resident Artists. In the same vein, John performed with new opera company in Kansas City, Opera 180 for their premier production "Bon Operatit!" in April of 2018. John is also a founding member and principal accompanist of Choral Spectrum, a LGBTQ and supporting choir which is the first of its kind in Kansas City.
Besides his undergrad work with Dr. Robert Weirich, John has had masterclasses with esteemed teachers including Gilbert Kalish, Alon Goldstein, and Margot Garret. John completed his Master's degree at UMKC in 2019, having studied with the 2013 Van Cliburn third prize winner, Sean Chen.
John's relationship with the Lyric Opera led to him being chosen to be the Resident Artist Coach/Accompanist for the KC Lyric Opera's 2019-2020 season. John serves as Adjunct Faculty at Avila University where he teaches Applied Piano, Music History I and II, and serves a staff accompanist. John experienced the height of artistic achievement when he went with Avila University's choir to New York and performed in Stern Auditorium at Carnegie Hall in May of 2022.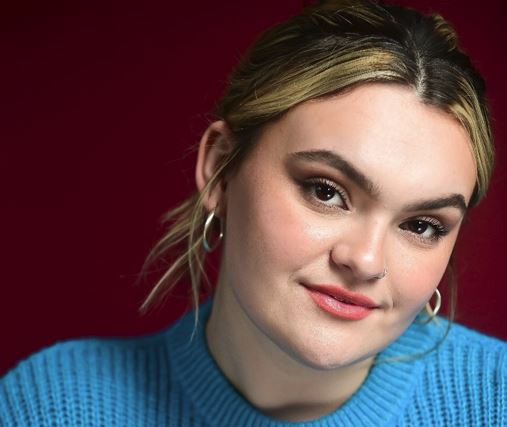 Olivia Loren
Olivia Loren is a sophomore Musical Theatre major and is thrilled to be a part of her first mainstage production at Avila! She was previously in Voices (2022) and Measure for Measure (2023). In her time offstage, Olivia likes to go on spontaneous trips, jam with her band, and watch Gossip Girl. She would like to thank the entire company for giving her the opportunity to bring this story to life, her family for always supporting her no matter where she goes, and her friends for getting ice cream with her after late-night rehearsals. Enjoy the show! @livcollet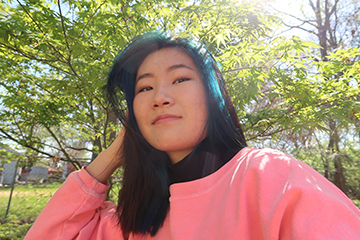 Ju-Young Morimoto
Ju-Young Morimoto is a senior at Avila University. She is studying Voice Performance and Graphic Design. She has gone through a journey of finding her musical concentration of study at Avila. She came to learn music technology and violin and has transformed into a classical-focused soprano. Her first show ever was during her freshman year as Allison in the children's musical, Miss Nelson is Missing. Over the next few years, Ju-Young has developed in her voice and maturity and is back as Amalia for this production of She Loves Me. Her hope is that you can feel her sincerity in her performance.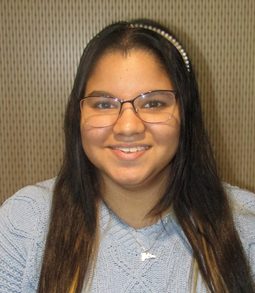 Emily Nunez
Emily Nunez is a freshman at Avila. "I am a musical theatre major, I am an ensemble in She Loves Me, I am so excited to be in this play because it is my first musical! Something to know about me is that I really enjoy singing and dancing and I am so excited for you all to see this beautiful project we have been working on!"
Tucker Rushing
Tucker Rushing, a Sophomore Acting Major, plays Georg Nowack. He loves storytelling, reading, and gazing into the void until it looks back. His on-stage appearances at Avila include Measure for Measure, RENT, The Imaginary Cuckold, and others. Tucker would like to thank his family for their constant support, his castmates for making this so much fun, and his dog Ava one last time.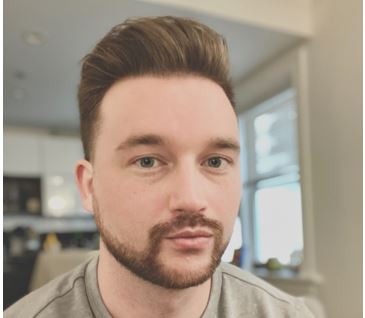 John Dylon Rohr
John Dylon Rohr is the Assistant Professor of Theatre Design and Technology at Avila University. He received his Master of Fine Arts degree in Scenography from the University of Kansas where he graduated with honors. John also works professionally as a scenic designer in the greater Kansas City area; you can see his upcoming scenic design for Joseph and the Amazing Technicolor Dreamcoat at The White Theatre later this summer, as well as some other professional works coming in the following months. John incorporates a fully digital design approach that utilizes cutting edge technology in the form of digital model-making, rendering, and animation.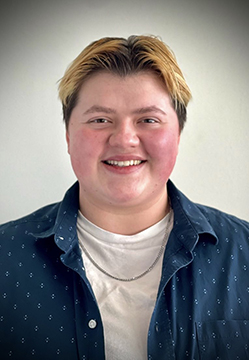 Alec Sade
Alec Sade is a Sophomore at Avila University. He is majoring in psychology and minoring in music. This will be his 2nd musical here and 3rd show overall. He performed in "The Imaginary Cuckhold" and "Rent" his freshman year. This year he is playing Arpad in "She Loves Me".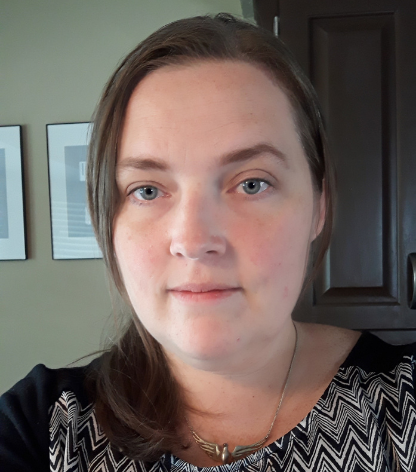 Shannon Smith-Regnier
Shannon Smith-Regnier is a Kansas City based costume Designer and adjunct professor of theatre at Avila University. She received her MFA in Costume Design from Ohio University as well as her BFA from Wichita State University. She Interned with Martin Pakledinaz on the Broadway revival of Anything Goes (2011, NYC). Some KC design credits include: Spinning Tree Theater, Theatre in the Park, Kansas City Regional Theatre, KCAT, Metropolitan Ensemble Theatre, Quality Hill, and the American Heartland Theater. She has also guest designed at Kansas University and Wichita State University. She worked as a stitcher in the costume shop at Glimmerglass Opera for two summers and has also designed and worked in the shop and on wardrobe many summers with Music Theater of Wichita. In 2011, she received the Zelma Weisfeld award from USITT (US Institute of Theatre Technology) for her costume designs. (www.shannonlynnsmith.com)
Ta'ja Snipes
Ta'ja Snipes is a sophomore at Avila University studying Design Technology. For, "She Loves Me" Ta'ja was the Scenic Designer. This is Ta'ja's first ever scenic design outside of classwork and free time. Ta'ja would like to thank her associate designer, Abby Dearing, for spending the past few months trying to perfect our design, getting down to logistics, and designing our cityscape. For also being an overall great friend! I hope you all enjoy the little world we've created!
Lauren Taylor
Lauren Taylor is a junior majoring in Film and Digital Media. She is playing the Busboy and various ensemble roles in She Loves Me. Her most recent role was as an officer in Measure for Measure. She is very grateful for the opportunity to be a part of this show. She would also like to thank her family and friends for their continued support!
Ransom Ward (no photo)
Ransom Ward plays Keyboard for this production of She Loves Me.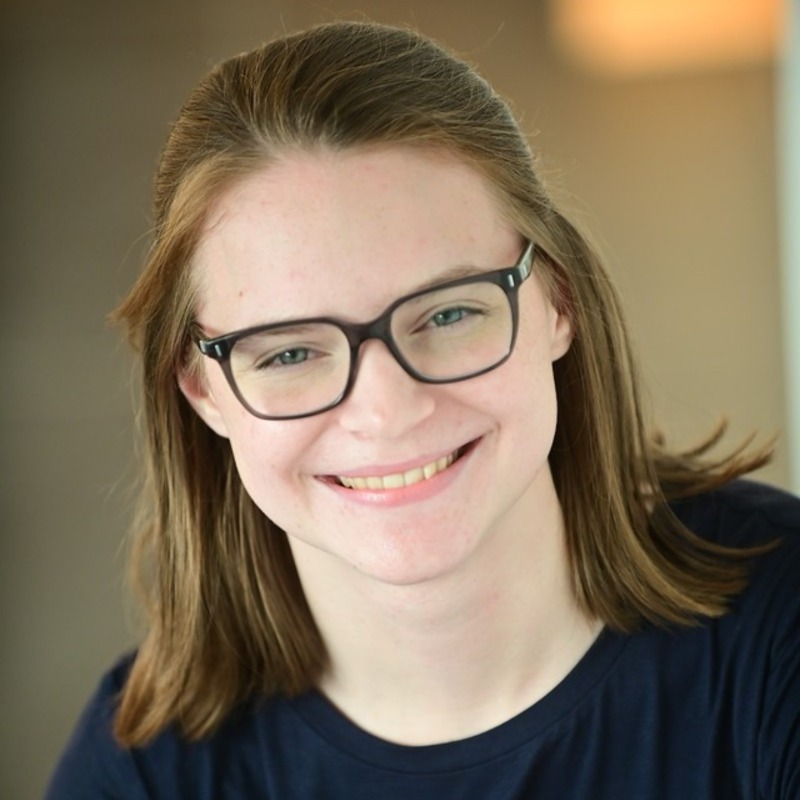 Kaitlyn White
Kaitlyn White will be graduating in May with a BFA in Theatre Design, Technology, and Management, and is excited to be starting her professional career. She is glad to be putting a lot into this design/engineering for her senior project. Her recent credits at Avila include Lighting Designer for Measure for Measure, Stage Manager for The Walk, RENT, and Asst. Tech Director for Clue. She would like to thank Matt and John for being her mentors this year and helping her transition into her own career.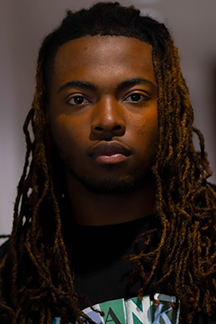 Brandon Williams
Brandon Williams plays for our production of She Loves Me.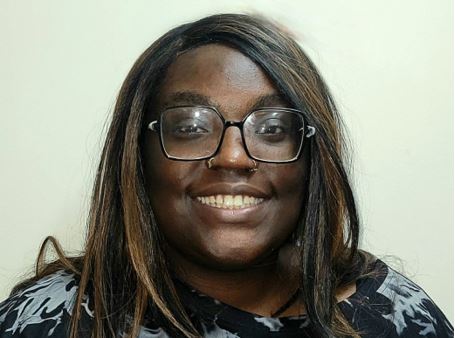 Taylor Williams
Taylor Williams is an ensemble member and soloist. She is a 2nd year Graduate student at Avila University studying Business. Taylor is involved in many things at Avila such as University Singers, Avila Singers, and Cyrene, she is a graduate assistant and recently became wrestling manager. Taylor's previous show that she has been a part of here included: Miss Nelson is Missing at TYA at Union Station as Miss Nelson, Unsinkable Molly Brown as Ensemble , Pippin as Fastrada , Rent as Maureen, Measure for Measure as Mistress Overdone! Taylor would love to thank her peers and friends for all their support. Her teachers and mentor for always believing and pushing her to be the best she can be. A special thank you and shout out to her mother, she always there rooting and support her. Always having her back and being her #1 supporter. And to her father, for supporting her and pushing her too always believe in herself!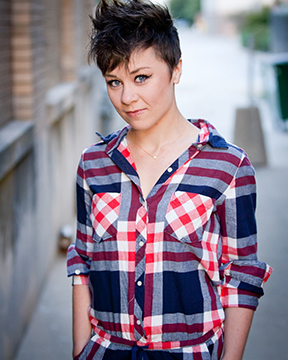 Emily Wirkus
Emily Wirkus is thrilled to be joining Avila University's production of SHE LOVES ME as the choreographer! Emily is a North Dakota based director/choreographer, and faculty with University of North Dakota Theatre Arts. She is thrilled to call North Dakota home again, after taking a brief hiatus for studies and freelance work. Her directing and choreography is most recently seen in 'Carrie: The Musical" with UND Theatre Arts, 'Mamma Mia' at the Firehall Theatre, and she acted, directed, and was movement specialist for 'The 39 Steps' with Empire Theatre Company. Emily holds a dual MFA in Acting and Directing from Western Illinois University, and a BFA in Musical Theatre from University of North Dakota. When she's not working on the stage, you can catch her making a mean cup of coffee and hanging out with her two fur babies Peek & Persephone.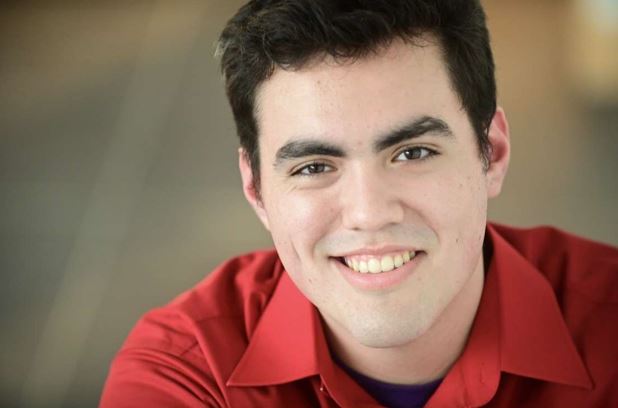 Day Zamora
Day Zamora is very excited to be playing Ladislav Sipos in this production of SHE LOVES ME! As a Junior, they have been in many productions over these three short years. Some of their favorites include Sganarelle in The Imaginary Cuckold, Benny in RENT, and Lucio in Measure for Measure. They would like to thank Amity Bryson and Zeke Bocklage for trusting them with this role; their friends, parents, and boyfriend for their unrelenting support.
---