Support the Arts at Avila
The Arts at Avila membership program provides members of the community an opportunity to experience great art through a variety of performances and exhibits, and an opportunity to support the programs and students that inspire them.
Friends of the Arts – $100
Sponsor of the Arts – $300
Patron of the Arts – $500
Goppert Performing Arts Center has 4 main stage theatre performances annually, performances in the Black Box Theatre and seasonal choral performances for members to enjoy. Thornhill Gallery has 4 seasonal shows featuring different artists and themes. The spring exhibit is completely student focused and shows off the talents of our amazing artists on campus as they prepare to enter the world.
All Arts at Avila members will enjoy 2 complimentary tickets to all theatre shows, gallery exhibits, and opening night receptions. Members will also be noted in theatre and gallery publications and will be listed in the online donor listing on the Arts at Avila website.
Laureate Circle of Arts
These donors have generously supported the arts at Avila University with cumulative giving in excess of $50,000 over their lifetime, specifically in support of arts facilities and art programs at the University. We are immensely grateful for their contributions.
Mrs. Jean M. '76, '18 & Mr. William M. '18 Buchanan
Constance M. Cooper Charitable Foundation
Roderick J. & Jo Anne Cyr Foundation
Mr. Joseph T. '16 & Mrs. Susan Fahey
Mr. David W. '76 & Mrs. Geri Frantze
Vita Goppert Charitable Trust
Arvin Gottlieb Charitable Foundation
William T. Kemper Foundation
The J.E. and L.E. Mabee Foundation, Inc.
Oppenstein Brothers Foundation
Victor E. & Caroline E. Schutte Foundation
Victor E. Speas Foundation
The Richard J. Stern Foundation for the Arts
The Sunderland Foundatiion
Mr. James & Dr. Sue King Willcox '79
Mr. Edward & Mrs. Mary Agnes Thornhill and Family
Ms. Jill E. Thornhill, Ms. Margot A. Thornhill, Mr. Mark A. Thornhill, Mr. Thomas Thornhill, Mr. Robert & Mrs. Mary Ellen Dick
22-23 Arts at Avila Members
Friends
Mrs. Jane Bohnenstiehl
Mrs. Rose Marie Falco '47
Ms. Darby L. Gough
Dr. Marcia C. & Mr. Jean Pasqualini
Sponsors
Mr. Dan and Mrs. Carol Davis
Ms. Laurie Dearing
Mr. Troy & Dr. Paige Illum
Mr. Paul & Mrs. Mary K. LeCluyse
Mr. Randy & Mrs. Alicia Murillo
Prof. Benjamin D. Pascoe M.F.A.
Mr. Ryan '09 & Dr. Regina '95 Staves
Mrs. Diana M. & Mr. Jim Taylor
Patrons
Dr. Alexandra & Mr. Bill Adams
Mr. David & Mrs. Kelly Armstrong
Fr. Keith Branson C.P.P.S.
Dr. Amity H. Bryson
Mrs. Jean '76, '18 & Mr. Bill '18 Buchanan
Dr. James & Mrs. Hanen Burkee
Dr. Carol K. Coburn
Mrs. Amy & Mr. Jeremy Drouin
Mr. Joseph '16 & Mrs. Susan Fahey
Dr. Leah K. Gensheimer Ph.D.
Mr. Richard & Dr. Charlene Gould
Dr. Andy W. Jett
Dr. Stacy L. Keith Ed.D.
Dr. Lawrence C. & Mrs. Jan Marsh
Dr. Sue Ellen McCalley Ph.D.
Dr. Amy & Mr. Nicholas Milakovic
Ms. Maggie Mohrfeld & Mr. David Davis
Dr. Jeffrey & Mrs. Suzanne Myers
Mr. Dennis J. & Mrs. Ann M. O'Hare
Mr. Rob M. Scoles '88
Dr. Darrin Smith
Mr. Thomas '06 & Mrs. Stephanie '08 Sullivan
Mr. Richard Snedegar '17 & Dr. Jordan Wagge
Mr. David A. & Mrs. Ginny Woy
Patrons continued…
KC Sisters of St. Joseph of Carondelet
Helen Alder, CSJ
Laverne Aufmuth, CSJ
Ann Charles Everett, CSJ
Rosemary Flanigan, CSJ
Helen Flemington, CSJ
Marie Joan Harris, CSJ*
Jeanne Janssen, CSJ*
Mary Frances Johnson, CSJ*
Ann Landers, CSJ
Mary Margaret Lazio, CSJ
Mary Kay Liston, CSJ
Patricia Lorenz, CSJ
Shawn Madigan, CSJ*
Mary McKay, CSJ
Rose McLarney, CSJ
Marilyn Peot, CSJ
Gabrielle Smits, CSJ
Ruth Stuckel, CSJ
Rita Francis Voivedich, CSJ
*Board of Trustees
---
2023 – 24 Theatre Season
Click the play poster for more information and to secure your tickets!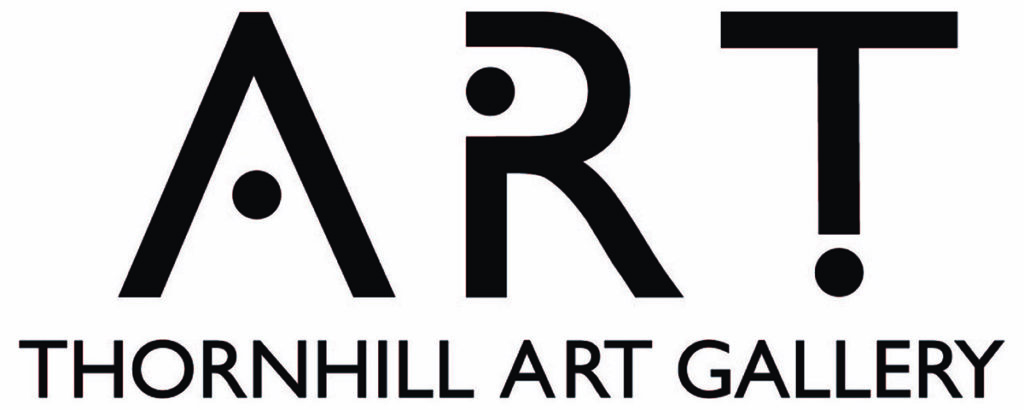 2023 – 24 Thornhill Gallery Season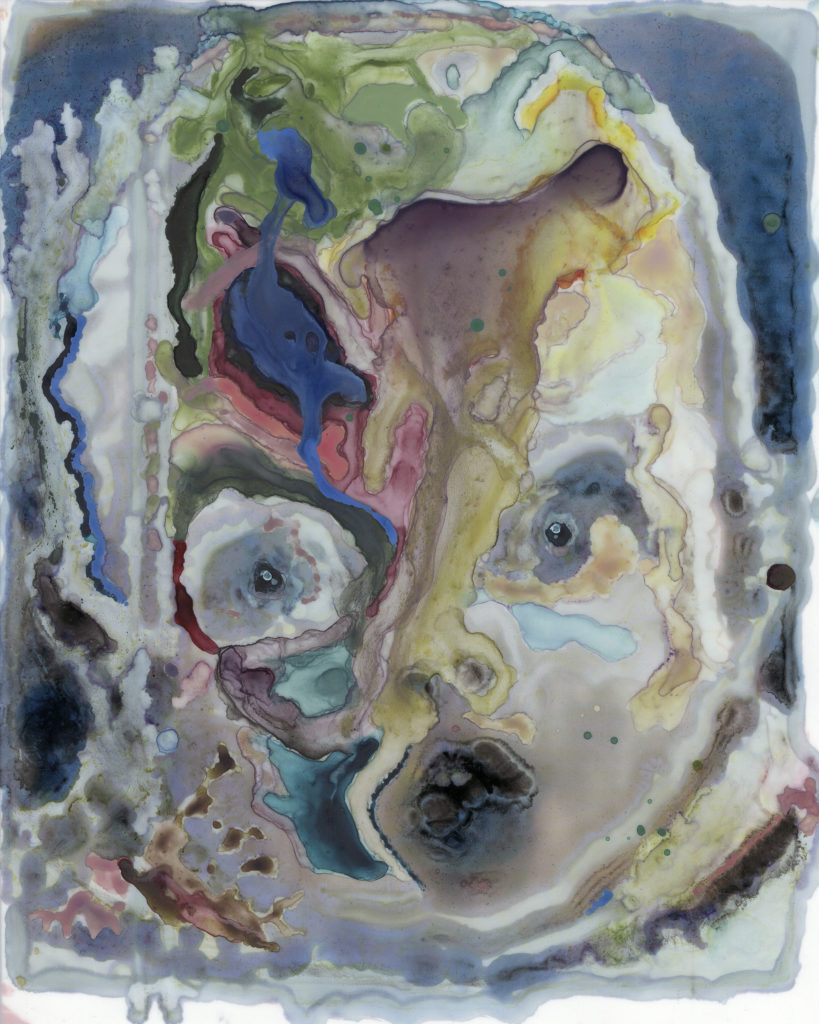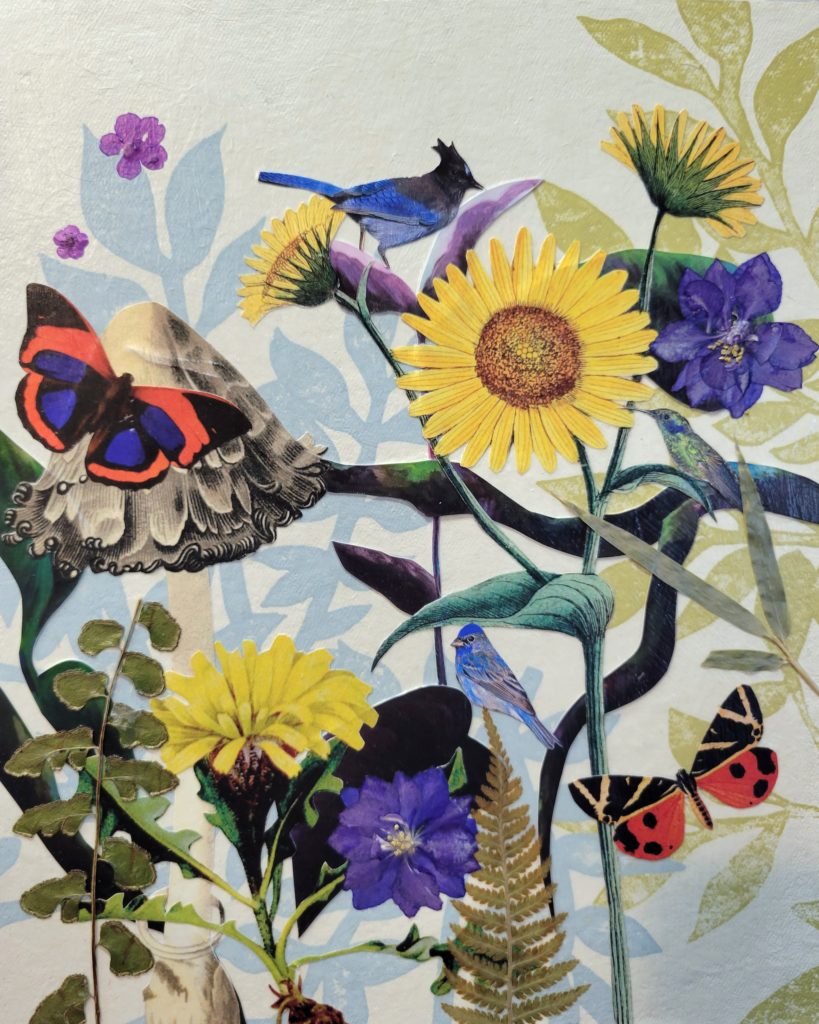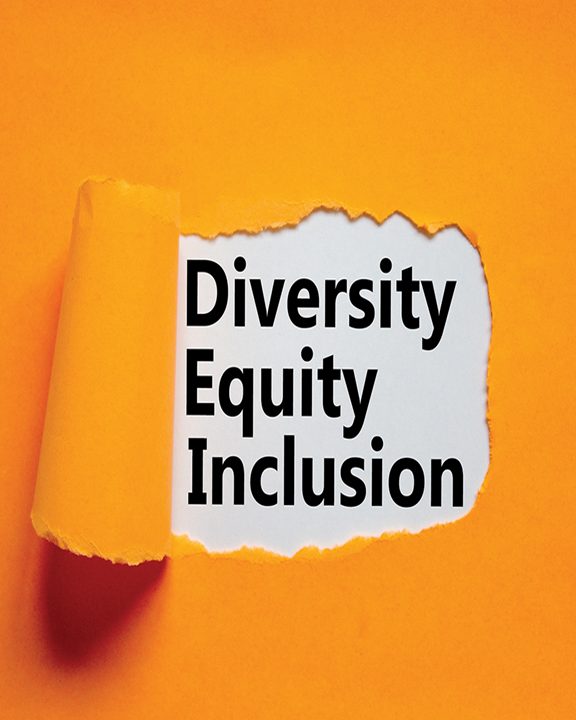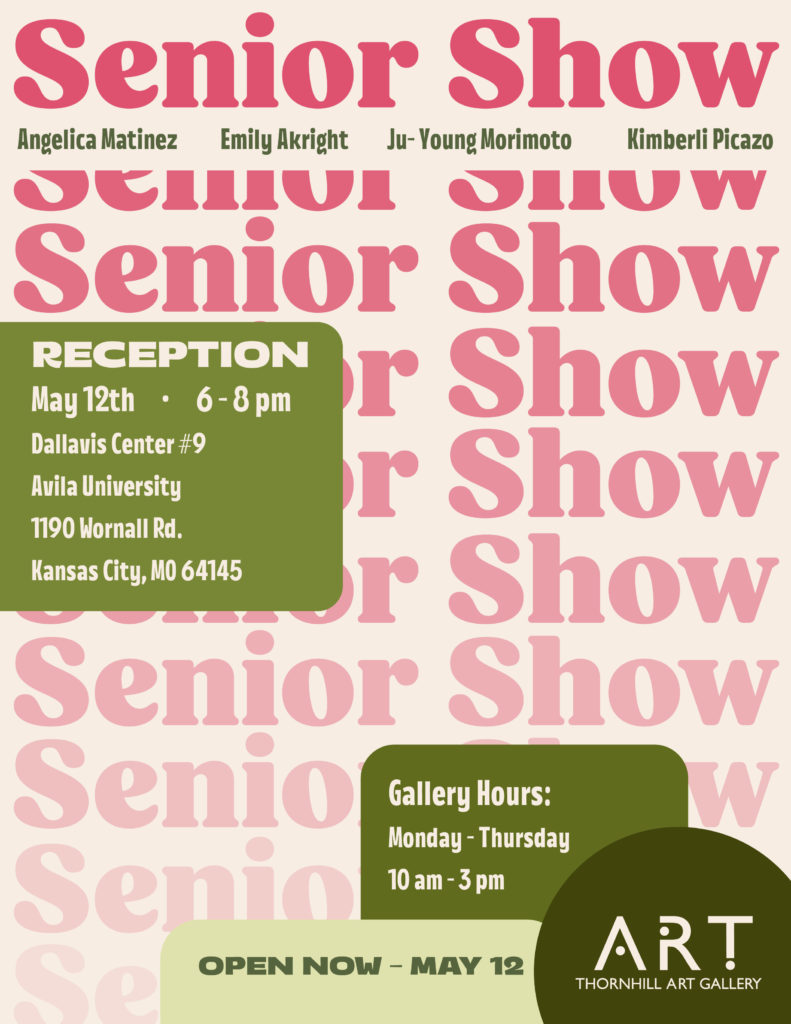 Featured 2023 Musical Performance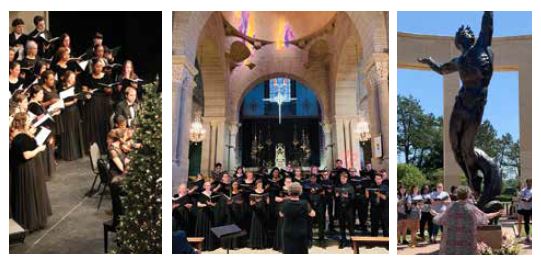 WINTER CHORAL CONCERT
December 1 at 7:30 p.m.
Goppert Performing Arts Center
With several ensembles there are many ways to experience great choral music. Each presentation is entirely free to the public.
For information on all performance dates and locations call the Box Office at 816.501.3699