Biological Science
Today's biology students must graduate with a broad set of skills and knowledge, and be prepared to adapt to new and emerging technologies.
Contemporary biology is integrated across multiple levels from molecules to ecosystems. The Biology Department at Avila University is uniquely equipped to give students the breadth and depth necessary to excel in a variety of professional fields, including scientific research, education, communications, public service, environmental law, medicine, and many other careers. We offer a bachelor's degree program in biology, as well as interdisciplinary majors in pre-health professions, and biochemistry and molecular biology. Minors in biology and environmental science are also available to students of all disciplines.
Students interested in medical school, academic careers, or industry research are encouraged to apply for our biology honors program, and to participate in our student organizations, such as the Beta Beta Beta National Honors Society and the Alpha Epsilon Delta Prehealth Honors Society.
Interested in learning more? Contact us at 816.501.3655 or email us. You can also schedule a campus visit to experience the Avila community for yourself. We look forward to meeting you!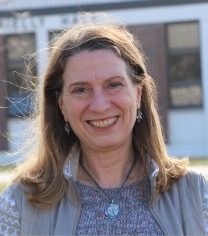 "I loved the small class setting because it allows more connection with the topics at hand and professors who know what skills are needed in work force. Overall, the biology department is full of dedicated staff who want to see all students reach their potential. "

Erin Sheehy '17
---
Faculty and Program News
Avila Full Circle: Angela Danley Returns to Serve as Director of Clinical and Field-Based Experiences

Angela Danley, Ph.D., returns to Avila as the new Director of Clinical and Field-Based Experiences, where she earned her Special Education degree and obtained Missouri certification in elementary education and Special Education K-12 in 1996. "As a first-generation college student, I chose Avila because of the rigorous program in education and the proximity to my…

Amity Bryson, Ph.D. Conducts Avila Choir Students at Prestigious Carnegie Hall

Carnegie Hall called, and Avila Chair of the School of Performing Arts and Professor of Music Amity Bryson, Ph.D. answered. Bryson was invited to this residency opportunity in 2021 with the promise that she would bring 75 singers to Carnegie for the showcase concert. Her background of excellence in music and leading Avila's programs to…

Taking the Gold

After nine years of teaching at Avila, Malcolm Gold, Ph.D., was awarded Professor of the Year. Gold teaches three courses in the BSBA Business Core (Principles of Microeconomics, Principles of Macroeconomics, and Statistical Analysis) and one MBA Core (Applied Microeconomics) class. What does winning Professor of the Year mean to you? It is an honor…