2021-22 Avila University School of Business
Academic Achievement Awards
Outstanding MBA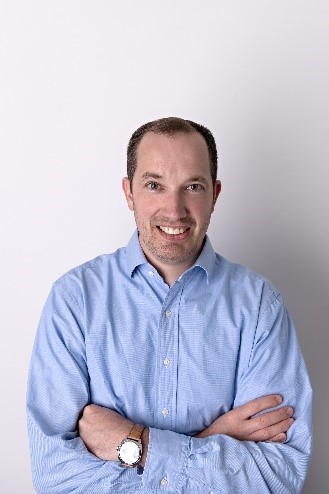 Kyle Ahlenstorf
Spring Hill, KS
Avila Faves: I started my Avila career about five years ago, beginning with an MBA degree on campus. After moving away I had hoped to be able to complete my MBA in the future. One positive thing that COVID allowed me was an opportunity to return to Avila through their online learning. As this opportunity presented itself, I was able to complete an MBA with a concentration in Health Care Management. While continuing to work as an Occupational Therapist in western Kansas the professors and university allowed me to accomplish a personal goal to aid in my professional development in Health Care Administration.
Updates/Plans: I recently moved away from direct patient care as an Occupational Therapist and started a role as an administrator for an FQHC (Federally Qualified Health Center). I plan to continue to develop my career as a leader in healthcare.
William Randall Sowers Accounting Leadership Award
Jadon Pyle
Houston, Texas
Major: Accounting
Avila Faves: I really was blessed in being able to take advantage of the benefits that Avila had for me. I was quickly able to find professors with wise counsel and with incredible effort to help me reach my goal. I came into Avila with the goal to graduate with a master's in accounting and a minor in marketing. This was something that has been made a reality through hard work and the help and flexibility of my professors. With the wise advising done by my professors, I will be able to graduate with a bachelor's in accounting, and a minor in marketing, within 3 years' time here in Kansas City. My Situation allows for me to go on to get my master's at Avila while working and beginning my career. Avila has been beneficial to me through its utilization of being a small school, allowing a close and personally tailored education in these last few years. This is something I know has given me a great jump into my professional career.
Updates/Plans: I have been blessed to accept a position at Weaver Accounting in Houston Texas, becoming part of the firm's Risk Advisory division. This role is something that heavily excites me, and I cannot wait to delve into all that the future has in store. I will be attending Avila courses remotely to finish my master's, and ultimately achieve a CPA certification to become a Public Accountant.
Undergraduate Award Winners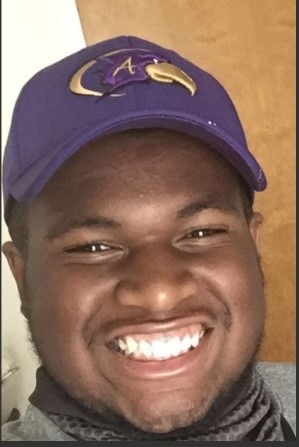 Titus Boone
Houma, Louisiana
Major: Management (honoree)
Avila Faves: After my Junior College in Minnesota, I wanted a school closer to home. Avila was called, and it was a match made in heaven. Outstanding professors and the School of Business have been remarkable, people like Professor Gold, Professor Bower, Professor Buckler, Ms. Wendy, and Professor Dixon. There are many great individuals inside of the program. My Avila experience was impressive inside of this small and caring university. Avila University has professors that want to see you succeed, and the experience was fantastic! I've enjoyed being a student here.
Updates/Plans: When I get my master's, I've planned to have a job related to Human Resources, Recruiting, and Selection, or anything that comes to mind.
---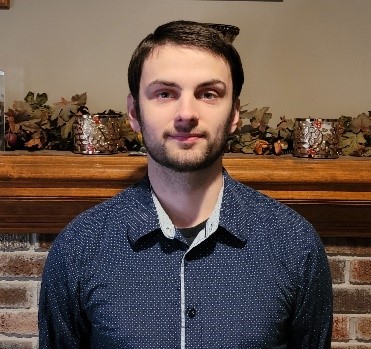 Joshua McCullough
Blue Springs, Missouri
Major: Accounting (honoree)
Avila Faves: I would also say that the thing that attracted me to Avila was the small class sizes and the wide variety of majors that the university offered. Every professor that I have had in my four years here has truly cared about my success not just in the classroom but in my future career as well. I had an opportunity to transfer to continue my track and field career but I could not leave the quality education that I am receiving from this university because that is what's most important to me.
Updates/Plans: My goal is to begin a career in accounting and eventually become a CPA.
---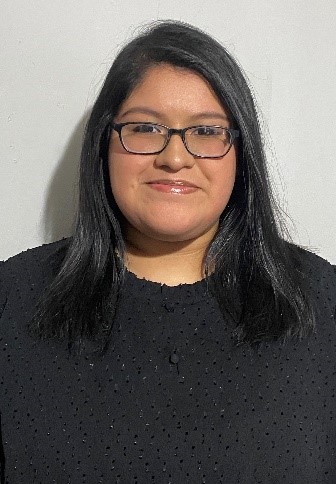 Yaneth Rosales
Kansas City, Missouri
Major: International Business (honoree)
Major: Finance (honoree)
Avila Faves: At first, I was nervous arriving at Avila as a transfer student not knowing if I would feel welcomed and supported coming in as a junior. Luckily, I was able to realize quickly that not only was I extremely welcomed but my professors and academic advisor were super understanding and supportive in my journey to graduate. I was also very impressed with the different campus events and the college atmosphere provided at Avila.
Updates/Plans: Currently, I'm planning to pursue a career in corporate finance. Although, in the long run, I have plans to open my own business.
---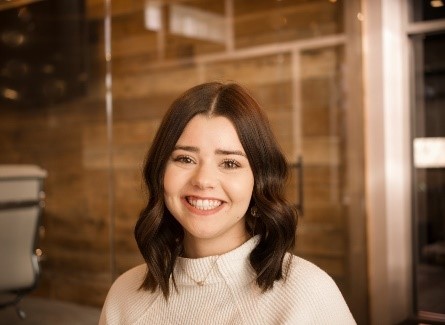 Lydia Schuetz
Smithville, Missouri
Major: Marketing (honoree)
Major: Management
Avila Faves: I chose Avila because I loved the student-to-professor ratio. I knew I could build a connection with my professors, and they would be a good asset to me and my career. During my time at Avila, I have been blessed with professors who are invested in my success and hold me to a high standard. I am so appreciative of the personalized education that Avila has offered me and I am excited to use the knowledge I have gained moving forward.
Updates/Plans: I am currently working full time as the Marketing Coordinator at Eric Craig Real Estate Team. In the future, I plan to use my marketing skills to become a Sales Agent and grow my personal business assisting people in their home buying and selling process.
---
2020-2021 Award Winners
Outstanding MBA &
William Randall Sowers Accounting Leadership Award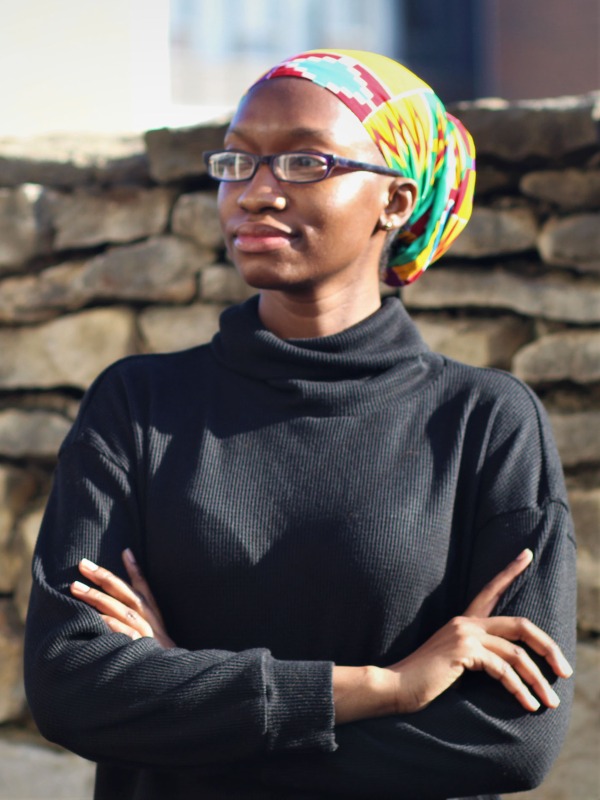 Omonlola Hounkanrin
Kansas City Missouri
Avila Faves: After successfully completing an MBA in Finance, I felt the need to acquire accounting skills to achieve my goal of being a financial manager later. Avila university offers me the tools and resources to upgrade my skills, which landed my first professional experiences; and to complete an MBA in Accounting. I had a vision, disciplined myself, worked, believed, and finally achieved it with the school by my side all through the journey.
Updates/Plans: I am currently an Accounting Clerk for a private firm, and at the same time preparing my CPA & CFA certificates. I plan to use all these skills to propel my professional career.
Undergraduate Award Winners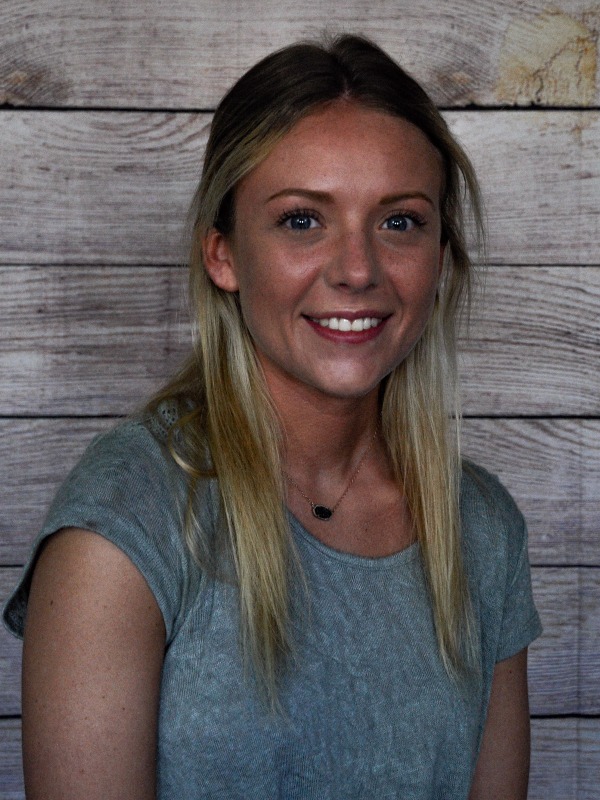 Rachel Doctor
Overland Park, Kansas
Major: Marketing (honoree)
Minor: Management
Avila Faves: When I got to Avila, I found myself surrounded with professors who were just as invested in my education as I was. I transferred to Avila during my sophomore year and I am so grateful for that decision when looking back. From the small class sizes, personalized instruction, and dedicated professors, Avila provided me with the perfect college experience to set me up for success as I graduate.
Updates/Plans: I am currently working part time for a Comprehensive Healthcare Strategic Planning & Marketing Consulting firm in the Kansas City area, and I am beginning to explore future full time employment options in Marketing to pursue moving ahead.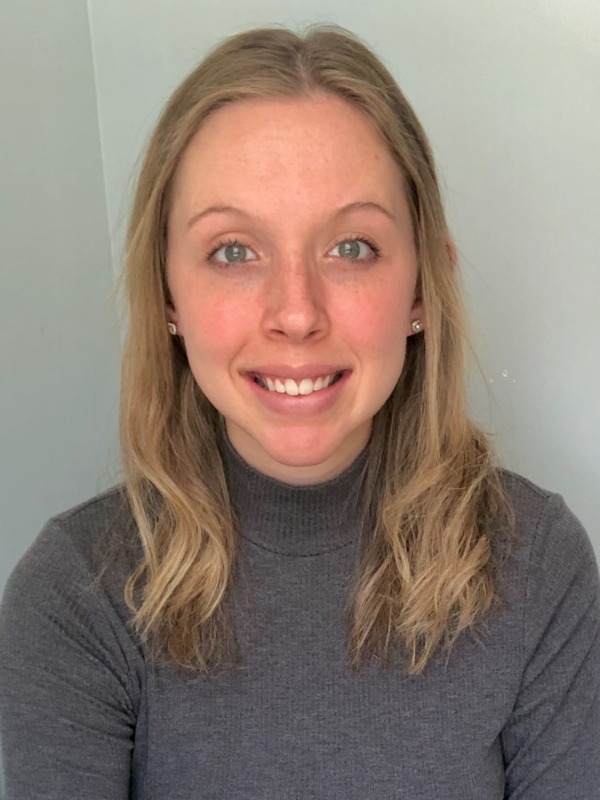 Erin Mullins
Peculiar, Missouri
Major: Management (honoree)
Minor: Finance (honoree)
Avila Faves: As a mother with a deployed husband pursuing a higher education, I had a lot of "unique situations" arise during my journey at Avila University. Every Professor and faculty member I encountered was very accommodating and understanding throughout my experience, which I could not be even more grateful for. The quality of education and assistance I received during my three and a half years was amazing. Avila has not only given me tools in order to start building towards a successful career, but friendships and memories that I will forever cherish.
Updates/Plans: I plan on pursuing a career in management. Eventually, I would love to further my education by receiving my MBA.
2019-2020 Award Winners
Outstanding MBA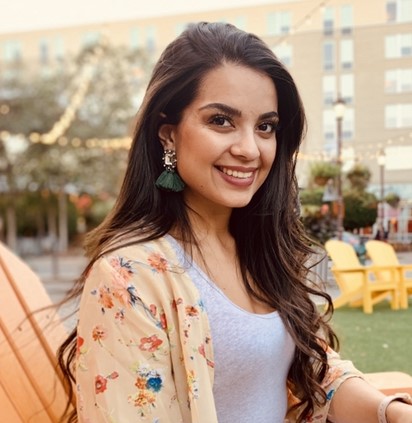 Ada Castro-Madrid
Valencia, Venezuela
Avila Faves: After completing a BA in Communications Studies from Ottawa University (Go Braves!) I worked for a few years in the automotive sales industry. I then realized I needed to broaden my business and finance knowledge in order to be eligible for more exciting and better-paid positions. Avila University's program was a great choice for me.
I always used to say I was a 'letters gal' because I was too afraid to dive deep into the numbers that I didn't know I enjoyed so much. I will always have Avila to thank for awakening that financial passion that was within me all along.
Updates/Plans: I now work as an Accounting and Finance Specialist for ChickenNPickle, and I hope that I continue to learn and grow within that company. I am using so many concepts I learned from Avila's MBA program, and even though I knew it would be worth it all along, it is really just confirmation now that I get to put it to practice. I look forward to continue to materialize the knowledge acquired over these last two years, and growing my new-found love for finance.
---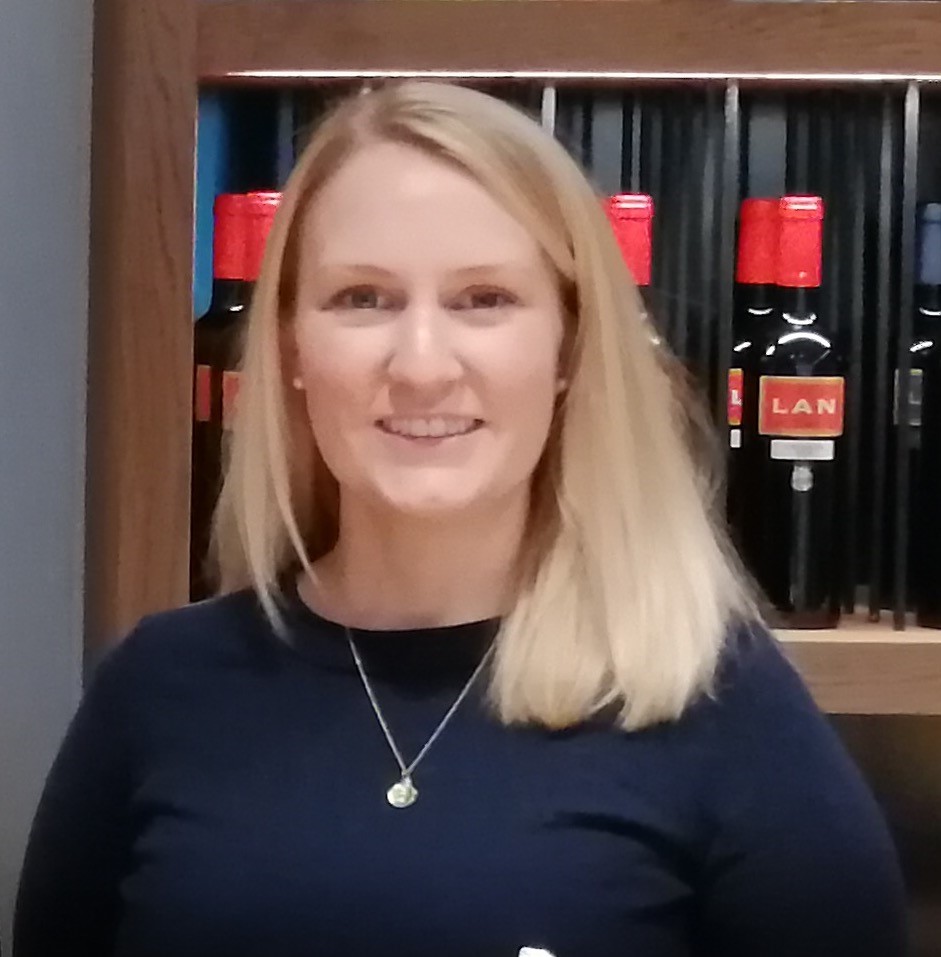 Hannah Frost
Prairie Village, KS
Avila Faves: When looking for an MBA program in Kansas City I knew I wanted a program with small class sizes, professors with real-world experience, and helpful faculty. I also travel for work so I knew I needed a program with a relatively flexible schedule and faculty who were going to support me through the program. Avila was the perfect fit for me. My undergraduate degree was in Journalism and over the past ten years in the workforce I have found my job role changing into a more business-focused role. I felt I needed an MBA to understand the day to day business dealings at my job. This MBA program has given me the confidence and business acumen I needed.
Updates/ Plans: I am the U.S. Brand Ambassador for Bodegas LAN Winery, located in Spain. I will use the valuable skills and knowledge I learned at Avila University to continue sharing my passion for Spanish wine and furthering my personal and career goals.
Undergraduate Award Winners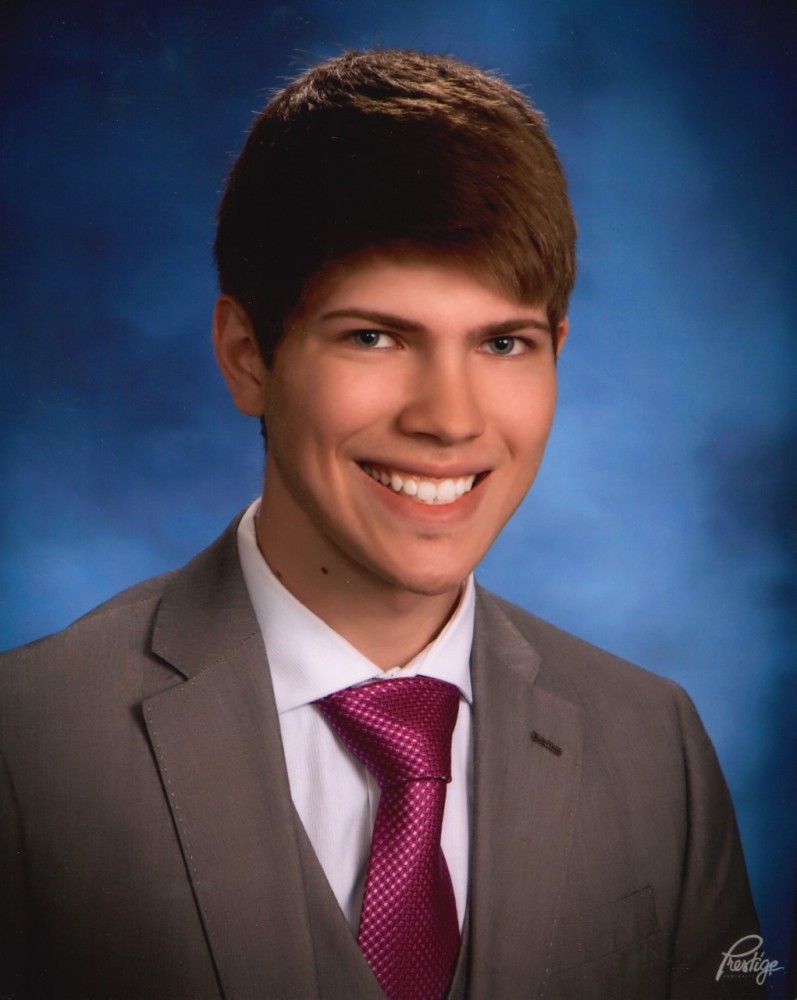 Scott Bower
Independence, MO
Major: Management
Minors: Marketing and Pre-Law
Avila Faves: My favorite part about Avila is the in-class and out-of-class availability and assistance provided by extremely knowledgeable professors. With that being said, the quality of the education I received was excellent. Professors still expect you to perform academically and push students to excel in their interdisciplinary studies, while taking charge of their own success. Apart from class and faculty, I have also enjoyed the friendly nature of Avila's student body and their willingness to help other classmates out while completing their education. I have made lasting friendships that I will treasure for a lifetime.
Updates/Plans: I will be attending Law School this fall and plan on private practice following graduation, ultimately pursuing a path toward becoming a judge.
---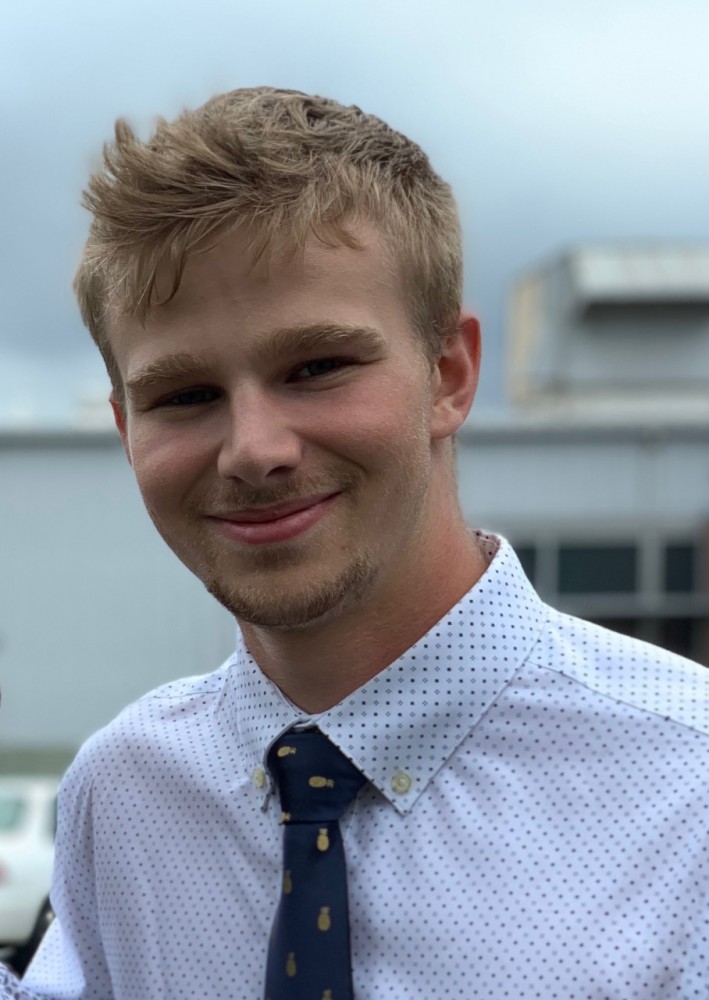 Dylan Carnahan
Olathe, KS
Major: Marketing
Minors: Management
Avila Faves: I originally chose to attend Avila so that I could continue playing baseball. After I enrolled, however, I was pleased to find that Avila offered outstanding academic opportunities as well. The professors take initiative and seek to see you succeed. The class size coupled with the professors, allowing for a personalized experience that exceeded my expectations. This experience enabled me to enter Avila's 4+1 graduate program and graduate with a minor in management.
Updates/Plans: As a student in the 4+1 program, I will graduate with my MBA in the spring of 2021. Upon completion of my MBA, I hope to pursue a career in Finance.
---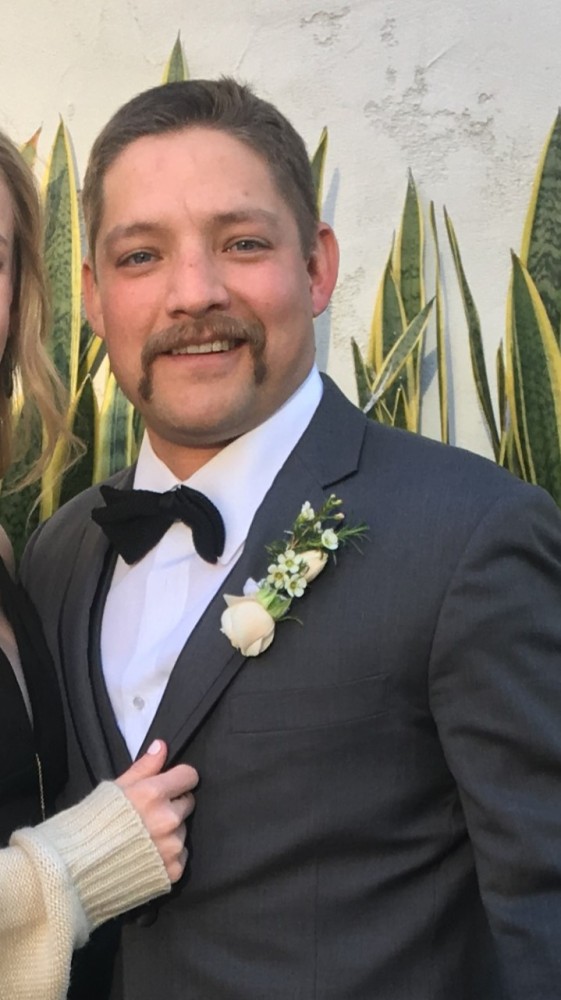 David Kesner
Lenexa, KS
Major: Accounting (honoree)
Avila Faves: The Avila staff was dedicated to the success of every student at Avila University. The level of assistance, professionalism and care that the Avila staff exhibited every day towards their students was truly unmatched by other colleges I have attended.
Future/Update: I am currently working as a Staff Accountant at a local firm. In the future I will be continuing my education in pursuit of an MBA.
---
Autumn Saulsbury
Liberty, MO
Major: Accounting (William Randall Sowers Accounting Leadership Award)
Avila Faves: During my three and a half years at Avila, I was truly blessed with the opportunity to go to a school where all the professors genuinely cared about their students' success. The small classes provided me with the perfect college experience. I could easily go meet with one of my professors if I need help with anything, and they were always willing to help. I always felt like the professors cared and I'm glad I chose to go to Avila.
Updates/Plans: Right now I am a manager at my job, and I plan to use this experience to go a find a more fulfilling job to better my future. I will also most likely get my MBA in the future.
Previous Winners – Undergraduate
Previous Winners – MBA
2019-20
2018-19
2017-18
2016-17
2015-16
Student Spotlights
"All of the opportunities you have at Avila give you resources to go on in life. Professors not only know what they're talking about, but they care. From step A to B, Avila is with you. They want to see you succeed, so they give you the resources you need to succeed."
Lisa York '13
"It's been a really good experience for me. Avila has great faculty willing to work with students. Class sizes are small, so it's easier to learn, I think, and get help when you need it. I'm sure I'll be able to apply skills I learned here in the work force."
Justin Sciclina '14
"My four years at Avila have been amazing. I've grown a lot as a person. Career services at Avila guided me toward my internship, and it's been huge for me. It's the perfect ending to my classwork, just to see what you'll be doing in the real world. You get a taste of it. It was a great learning experience. And, I established a good relationship there. I'm pretty set to work there after I finish grad school."
Kevin Booker '13
"I felt like coming to college out of high school, I was more of a quiet person. At Avila, I've learned to be more of a leader and know how I want to be seen in a professional way. Avila has a very good name in this community. People hear you name Avila, and they believe you have a good head on your shoulders."
Shawna Westphal '13