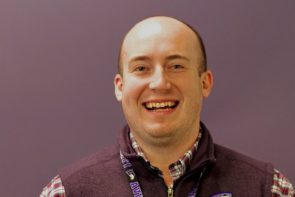 Dr. Joshua R. Paszkiewicz is a licensed psychotherapist, registered nurse, and board-certified clinical chaplain with a special interest in exploring the intersection of the bio-psycho-spiritual nexus of life. Josh has clinical experience in hospital, rehabilitation, private practice, and community-based settings, in addition to a background in congregational and public ministry with an interfaith focus. He has nearly a decade of experience in leading graduate-level clinical training programs at the national scale.
Dr. Paszkiewicz completed a clinical residency in pastoral care at the University of Kansas Hospital, an internship in psychodynamic counseling with Whole Health KC, and a fellowship in psychoanalytic thought with the Greater Kansas City Psychoanalytic Institute. Josh holds additional credentials in fields as diverse as epidemiology and yoga teaching. Josh deeply values the world's living wisdom traditions, and to this end, he has lived in Hindu Ashrams in India, trained and taught in Buddhist temples around the world (as a transmitted Zen Master), sat retreats in Catholic monasteries, and served as an official delegate White House faith leaders conferences and UN academic summits.
Josh lives in Merriam, Kansas, with his husband and their beloved chihuahua Tico, where he spends his free time reading, writing, cooking, and teaching traditional martial arts.
A.D.N., Professional Nursing - Rasmussen University
B.A., Liberal Studies - Thomas Edison State University
M.A.R., Religion - Graceland University
M.A., Counseling - Central Seminary
D.Min, Clinical Pastoral Psychotherapy - College of Pastoral Supervision and Psychotherapy
D.H.A., Healthcare Research, Teaching, and Leadership - Virginia University of Lynchburg
Paszkiewicz, J.R. (2023). Zen Buddhism: Your Personal Guide to Tradition and Practice. Wellfleet Press. [ISBN: 9781577153658]
Paszkiewicz, J.R. (2022). Zen and Happiness: Practical Insights and Meditations to Cultivate Joy in Everyday Life. Rockridge Press. [ISBN: 9781638784784]