Why Veterans Choose Avila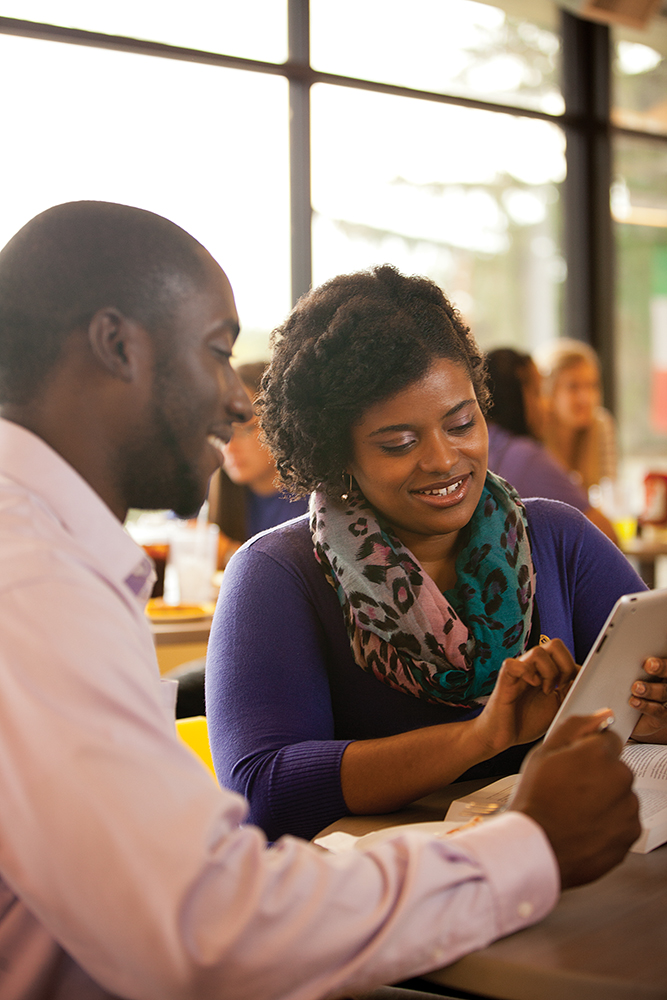 Avila offers veterans a values-based educational experience with real-world challenges! Classes are small, and every one of your professors will know you by name. A degree from Avila University is a natural fit for motivated individuals from the United States military. Classes are designed for interactive, intellectual exchanges among instructors and students. The campus is easily accessible in suburban Kansas City, Missouri, and provides veterans with the support and services to facilitate success — including many online courses and degree programs.
Contact the Office of Admission to talk about the Avila experience or a tour of campus or Paula Tarwater, the VA Certifying Official, for information on how your VA benefits can help your educational dreams become reality.
Financial Resources Specifically for Veteran Students
Avila's Yellow Ribbon Program: Avila University, in conjunction with the Veteran's Administration, completely covers all tuition and fee costs for qualified veterans and family members. That means you may be eligible to attend Avila for FREE! Avila, nationally recognized as a G.I. Jobs Military Friendly School works with all veterans and their families to ensure they receive the support needed to pursue their education and their dreams. Join your fellow veterans, active-duty military members, spouses, and dependents who call Avila home.
Yellow Ribbon Eligibility
According to the United States Department of Veterans Affairs, individuals entitled to the maximum benefit rate (based on service requirements) may receive this funding. Therefore, you may be eligible if:
You served an aggregate period of active duty after September 10, 2001, of at least 36 months
You were honorably discharged from active duty for a service-connected disability and you served 30 continuous days after September 10, 2001
You are a dependent eligible for Transfer of  Entitlement under the Post-9/11 GI Bill based on a veteran's service under the eligibility criteria listed above.
Avila University will not impose any penalty, including the assessment of late fees, the denial of access to classes, libraries or other institutional facilities, or the requirement that a Chapter 31 or Chapter 33 recipient borrow additional funds to cover the individual's inability to meet his or her financial obligations to the institution due to the delayed disbursement of a payment by the U.S. Department of Veterans Affairs.
If you have any further questions, please contact Paula Tarwater at 816.501.3781 or paula.tarwater@avila.edu.
Veteran Benefits
Apply with the VA/DOD.
Veterans and service members:
Dependents:
Have your spouse or parent visit www.gibill.va.gov and click on Apply for Benefits to be awarded their educational benefits.
Have your spouse or parent apply to transfer their educational benefits to you at www.dmdc.osd.mil/milconnect or through their Chain of Command
Visit www.gibill.va.gov yourself and apply to use your transferred educational benefits
Documents required to be certified as a student at Avila University:
Certificate of Eligibility from the VA, which should be received when you are found eligible to use educational benefits (or a printout from eBenefits showing your eligibility and % rate)
DD-214 (if applicable)
Avila University's VA Certification Request form (for each semester you are requesting to use your benefits)