Masters of Arts Education Graduate Studies
Already a teacher?
If you are already certified, look primarily at our MAEd in Curriculum & Instruction to become a Teacher Leader in your school. This education master's degree program is designed to advance your career and salary as a classroom teacher. Learn More!
Other Master's programs offered by Avila's School of Education include MAEd – Educational Leadership w/Principal Certification, MAEd – Special Reading w/Certification, MAEd – K-12 School Counselor w/Certification, EdS – Educational Leadership: Superintendent.
Want to be a teacher?
If your undergraduate degree did not lead to teaching certification, browse certification options within our Graduate Initial Teacher Certification program to become certified to teach in Missouri, with the option to add Kansas licensure easily. Once certification is earned, this program easily bridges into our MAEd in Curriculum & Instruction. Learn More!
*If you don't have a bachelor's degree yet, you'll want to start with a BS or a BA in Education degree program.
"I would not be the teacher I am today without my experience at Avila."

Samanatha Collins, MAEd, '19 and 2020 Kansas Horizon Award winner
Graduate Programs
Learn more about Initial Teacher Certification
Elementary Education (1-6)
K-12 Education

Physical Education
Special Education

Middle School Education (5-9)

Language Arts
Mathematics
Science
Social Studies

Secondary Education (9-12)

Biology
Chemistry
English
Marketing
Social Studies
Speech & Theater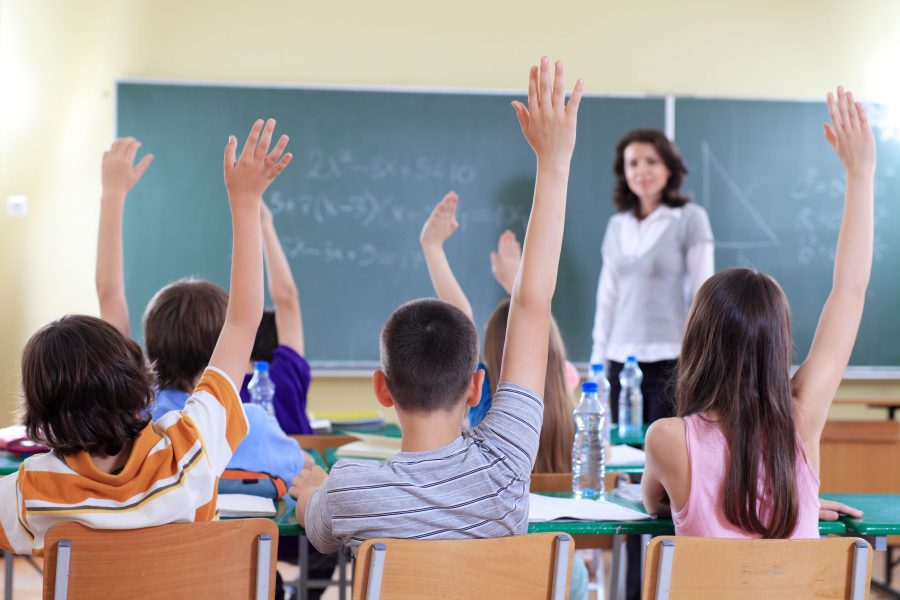 Why get your Master's degree in Education?
A Master of Arts degree in Education (MAEd) comes with a number of important benefits. An MAEd makes you more appealing to employers. If you want to teach university classes, you'll need your master's degree. In addition, you'll find your MAEd will:
Improve your teaching skills. Your master's classes will not only strengthen your subject knowledge, but you'll learn from your professors and your peers; becoming an expert on the teaching process itself.
Provide increased job stability. Historically, teaching is one of the most stable jobs in the U.S. According to the U.S. Bureau of Labor Statistics (BLS), post-secondary teaching positions will increase nine percent from 2014 to 2024. A Master's degree is an investment in you and your career.
Advance on your district's salary scale. Every school district wants to offer the best education possible to their students, which means they will pay more to ensure they employ the most qualified teachers available. Attracting and keeping those teachers means paying teachers more as they advance their experience and education.
Benefit your students. Teachers use their skills, experiences, and their careers to help others learn and grow. Classroom teachers make a powerful impact on the world. Earning a master's in education will help not only open a number of doors within the field but will also inspire you to create greater good in your classrooms.