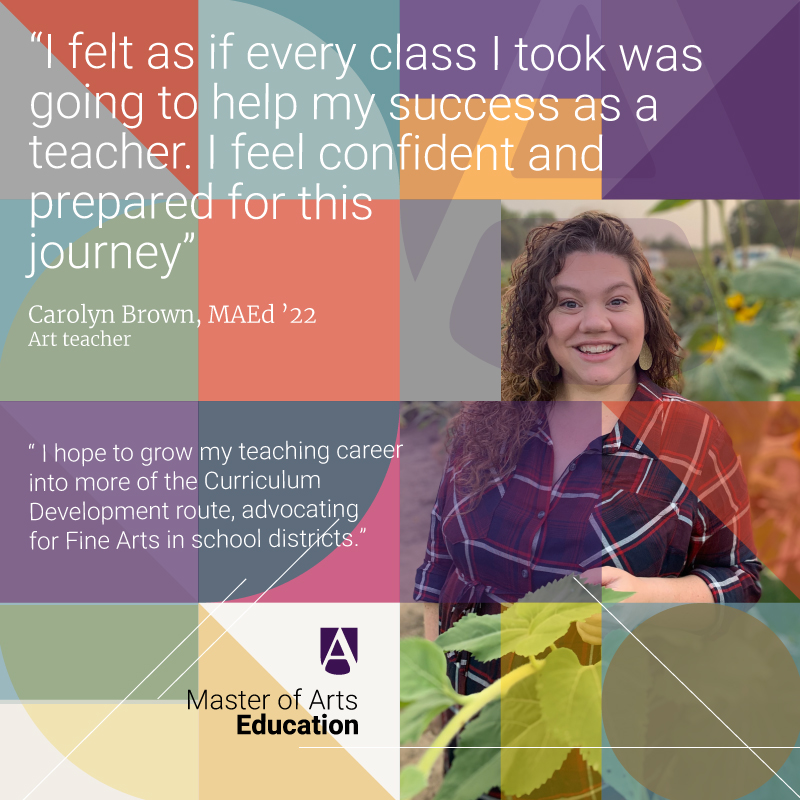 Elevate Your Classroom and Become a Teacher Leader with Avila's MAEd!
Advance your teaching career and salary with Avila's MAEd in Curriculum & Instruction. This program is designed to develop the skills necessary for classroom teachers to become a Teacher Leader. Coursework will include a more in-depth study of learning theory, curriculum models, data literacy and assessment, change management, and effective leadership techniques for teacher leaders.
The Master of Education in Curriculum and Instruction Program Requirements
Core Required Courses (18 hours):
ED 609 Data Literacy & Development (3)
ED 615 Theories of Learning (3)
ED 616 Responsive Teaching (3)
ED 626 Teacher Leader (3)
ED 630 Advanced Curriculum & Instruction (3)
ED 689 Educational Research (3)
Elective Courses (15 hours):
ED 604 Trauma & Mental Health Issues in K-12 Settings (3)
ED 617 Theories of Behavior (3)
ED 620 Rethinking Learning Spaces (3)
ED 623 Project Based Learning (3)
ED 624 Deeper Learning (3)
*Students may transfer in up to 9 credit hours to fulfill elective hour requirements.
Program Highlights & Benefits
100% Online Program
No GRE or Admission Test
No Weekend Classes
Eight-week classes. Focus on one class at a time.
Transfer in up to nine previous graduate hours
Several enrollment start dates throughout the year – every eight weeks
What You Learn
Demonstrate effective leadership and facilitation skills through the integration of theory, professional practice, and applied research.
Demonstrate knowledge in the theoretical concepts describing human learning and motivations and their application to lesson design, instruction, evaluation and assessment.
Evaluate and analyze quantitative and qualitative research and student data.
Demonstrate knowledge of effective instructional strategies and curriculum planning with an emphasis on the areas of differentiation and cultural responsiveness.