Prepare Yourself.
On Avila's Pre-Medicine Career Track you'll get hands-on lab and research experiences, as well as mentoring from our PhD-level faculty. Our faculty prepare you for medical school with test prep and mock interviews. With all this experience, you'll stand-out as you apply for medical schools. Students who are interested in becoming a physician will be able to obtain the courses required for application to schools of medicine. The following courses are required by many schools:
BI 111 General Biology: Cells and Genes
BI 112 General Biology: Ecology and Evolution
BI 318 Genetics
CH 135 General Chemistry I
CH 137 General Chemistry II
CH 216 Organic Chemistry I
CH 217 Organic Chemistry II
BI/CH 342 Biochemistry I
PH 231 General Physics I
PH 232 General Physics II
EN 111 Composition I: Rhetorical Discourse
EN 112 Composition II: Rhetorical Argument
Some schools also require mathematics through MA 241 Calculus and MA 155 Statistics. BI 345 Molecular Cell Biology (BI 345) and CH 344 Biochemistry II. Other useful upper division life science courses include BI 331 Vertebrate Anatomy and BI 321 Immunology. Requirements for partnership schools varies per school. The 2015 MCAT expects students to have taken both a psychology (PY 101) and a sociology course (SO 101).
Valuable resources for applicants to medical schools-
Standardized Entrance Examination: The Medical College Admissions Test (MCAT) is required
Partnership Programs:
University of Missouri Kansas City (UMKC)
Kansas City University (KCU)
A.T. Still University, Kirksville College of Osteopathic Medicine (KCOM) 
Lake Erie College of Osteopathic Medicine (LECOM)
Additional Information:
American Association of Colleges of Osteopathic Medicine
Association of American Medical Colleges
Explore Health Careers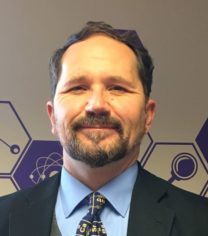 What is pre-med?
A pre-medicine college track is a term students use to show their interest in attending medical school and that they are taking the classes needed to get there. There isn't an actual a major called "pre-med." Pre-med is an educational track. So, you can be a biology major and a pre-med, an English major and a pre-med, etc.
At Avila, your pre-medicine career track advisor provide opportunities to the courses and the experience that will make your medical school application stand out.