Foyle Hall, 11901 Wornall Rd., Kansas City, MO 64145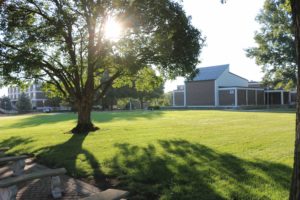 This is preparation for what's next.
Avila's Master of Science in Psychology program is designed for students who are either preparing to apply for doctoral programs, wanting to teach at the college level, or for students interested in working in a non-clinical program.
Committed to the science-practitioner model, in your Master of Science in Counseling Psychology program at Avila you'll work alongside faculty to develop the skills for delivering mental health services in a wide setting, including mental health clinics, counseling centers, human services agencies, and private practices.
Does the idea of helping people inspire you?  Are you ready to learn how to reach your career and educational goals?  Are you ready to see how Avila University's graduate psychology degrees might be right for you? 
Join us on campus for a Graduate and Professional Studies information session. At these information sessions, you'll learn about:
The admission process and requirements
Information on attaining professional counselor licensure or doctoral program preparation
Benefits and resources of the School of Psychology programs
The difference between the clinical and non-clinical psychology degree options