Planting the Seeds
In only five years, the Buchanan Initiative for Peace and Nonviolence has made an indelible mark on the entire Avila community
As a First Year Experience student mentor for three years, Gabby Walton '20 aided dozens of students in navigating their first days of college. Supplementing the instructor's lessons, she shared hard-earned advice and mentored students through the challenging and exciting first semester on campus. Part of that included managing classroom demands, but essential to the course are exercises designed to pass on models of thinking, discussion and sharing inspired by Avila's founders, the Sisters of St. Joseph of Carondelet.
When Walton reflects now on the lessons she learned in her first semester, she said she realizes how fundamental the concepts introduced during the course have become in her life.
"I know how impactful First Year Seminar was for me and how impactful it has been for the students I've mentored," she said. "Whether or not I knew it was happening, the things I learned during the course—like seeing new perspectives—took root and have grown since my freshman year. I think a lot about the students I mentored who felt like if somebody would talk to them for who they are and not just put them in a box. I think that if we committed to talking to each other more, it could solve a lot of problems."
Concepts like peace and nonviolence were not always part of the First-Year Experience course. It took efforts like the Buchanan Initiative for Peace and Nonviolence (BIPN) established by Jean '76, '19 and Bill '19 Buchanan, and the work of alumni, faculty, staff and friends to ensure that CSJ values like acceptance and listening remained alive at Avila.
---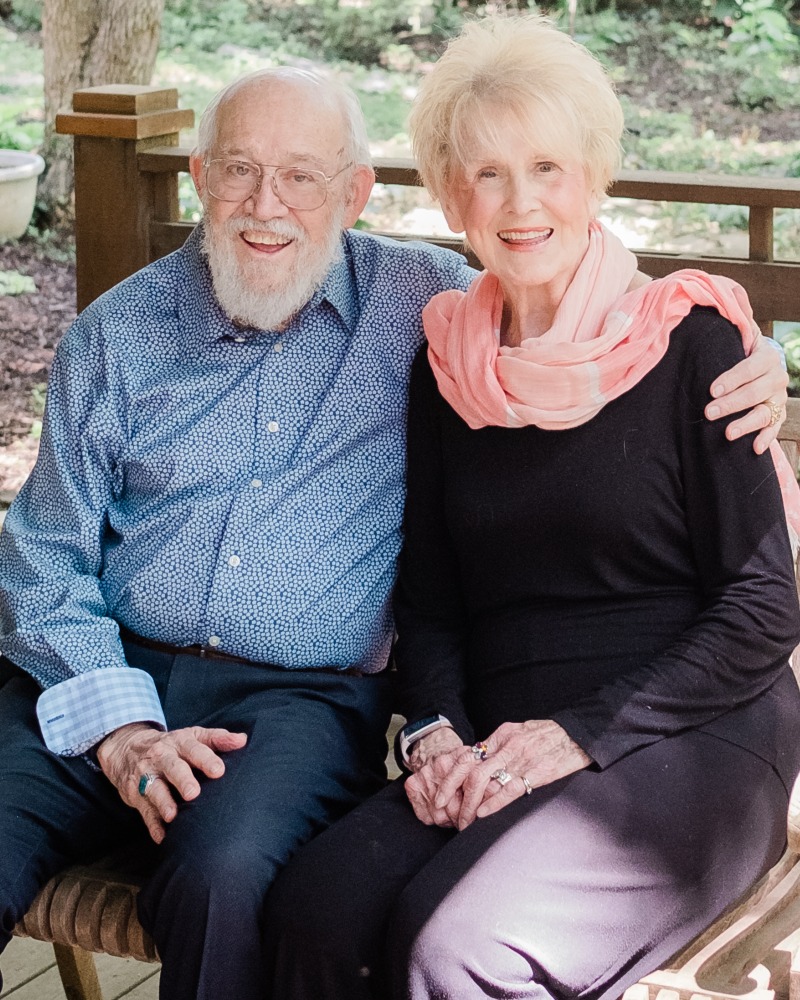 "Anything we can do to engage the community to help rewire people's minds and hearts to see the change they want to see happen helps us all."

JEAN BUCHANAN '76, '19
In its fifth year, the Buchanan Initiative's impact on Avila is evident. Conflict resolution is a key component of the First-Year Experience course required of all incoming undergraduate students. The University co-hosted the annual Greater Kansas City Peacebuilding Conference for several years. The Initiative's first activist-in-residence, Sr. Jeannette Londadjim, spent time in Kansas City in 2017, meeting with dialoguing with Avila students. And beginning this fall, Avila will offer a Peace and Conflict Resolution certificate program through the College of Liberal Arts and Social Sciences. Each of these efforts creates awareness, but also confirm CSJ values will continue to form a critical part of an Avila education.
When Jean Buchanan looks back at the development of the initiative that bears her name, she sees progress. Compelled to give back to her alma mater in 2016, she and her husband donated $1 million to promote and study nonviolent conflict resolution and peace studies at Avila. While she does not involve herself in the day-to-day operations, she recognized the expansion of the education component "might be the best thing that comes out of the initiative."
"What they've been able to accomplish so far with the initiative has been beyond my expectations," Jean said. "They've made great strides in teaching about the need for solutions. Conflict resolution can be taught. But the first step is for each person to have patience and understand that tolerance can inspire that."
Those concepts have been intrinsic to Avila since its founding in 1916. That legacy began nearly 400 years ago in a small village in France, according to Avila President Ronald A. Slepitza.
"The Buchanan Initiative safeguards the CSJ legacy by passing to all of our students the values of 'love of the dear neighbor without distinction' and building a community and world based on 'right relationships,'" Slepitza said. "By our students seeking to create a more peaceful and just world, the charism of the Sisters of St. Joseph will continue to make a profound difference on our world and in their lives."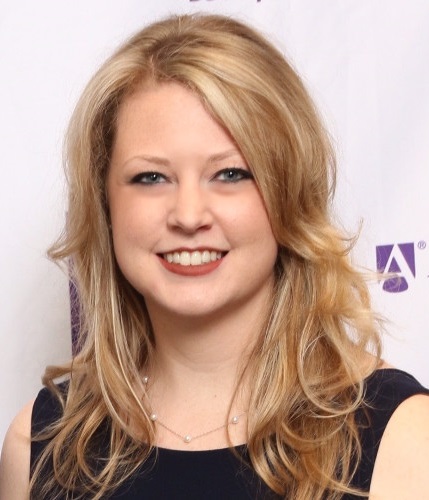 "The power of what Jean and Bill have created is that they have a great interest in reaching students on an individual level and helping them to develop personally."

Arica Maurer, Buchanan Initiative Coordinator
Operated by coordinator Arica Maurer and guided by Avila professors Carol Coburn and Ken Parsons, the BIPN has welcomed numerous speakers to campus to talk about a wide array of topics related to social justice. These events—in tandem with the co-hosted Peacebuilding Conference—helped position Avila as a community leader in nonviolence studies, while increasing awareness of the topic in Kansas City.
"The power of what Jean and Bill have created is that they have a great interest in reaching students on an individual level and helping them to develop personally," Maurer said, "not just understanding peace and nonviolence on a larger scale. I think we have an obligation to help educate our students, especially in their first year, to prepare them to navigate and be successful in this diverse world we live."
Breaking down walls and fostering communications is essential to that mission, according to Parsons, an associate professor of Philosophy at Avila.
"We are looking to actively engage people in terms of our ordinary, just human, interactions," he said. "We're also confronting culture, institutions, those kind of things—but for me, the first step is awareness. You can't do anything until you're aware of the challenges."
While COVID-19 prevented Avila from participating in the annual Greater Kansas City Peacebuilding Conference in 2020, the Initiative is looking for new opportunities—including hosting its own conference—in the future. Meanwhile, the introduction of the Peace and Conflict Resolution Certificate will give students an opportunity to receive a rigorous training in many of the concepts the Buchanan Initiative promotes. Charlene Gould, dean of the College of Liberal Arts and Social Sciences, said the program is an excellent addition to the curriculum and fits the University's educational mission.
"Avila as a liberal arts university is built to be very multidisciplinary and designed to promote a breadth of learning—and not only that, we were founded in the Catholic intellectual tradition of social justice that's embedded in the humanities and social sciences," she said. "The interdisciplinarity of the Buchanan Initiative was and is very familiar with the way we do courses. When I learned about the certificate and what would be involved, it just felt like, 'oh yes, this is already something that we embrace' and it felt like a natural fit."
---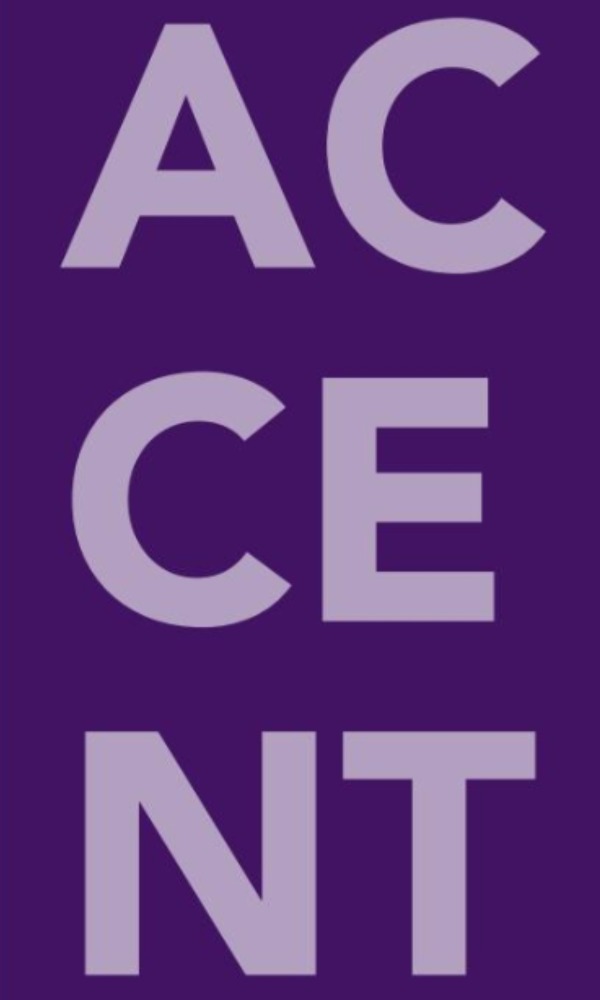 Contents
Planting the Seeds
In only five years, the Buchanan Initiative for Peace and Nonviolence has made an indelible mark on the entire Avila community
Champs!
In the best season in program history, Avila Football earns share of KCAC Conference Title
Opportunities Seized
CSJ values guided Mary Morrow-Bax '64 during pivotal personal and professional challenges
Keep the Sisters' Legacy Alive
A group of American nuns, including Avila's founders the Sisters of St. Joseph of Carondelet, defied authority and marched on Selma, Alabama in 1965 in support of voting rights for all. The PBS documentary, Sisters of Selma: Bearing Witness for Change, is a powerful retelling of the nuns' courage and dedication in serving the dear neighbor. Avila University seeks to purchase the licensing rights in order to make this documentary available in perpetuity.
The Buchanan Initiative's emphasis on the peaceful pursuit of social justice fits neatly within the history of Avila and its founders, the Sisters of St. Joseph of Carondelet. Nonviolent activism has been fundamental to the story of the order since its founding in 1650 in Le Puy, France. The Sisters' call to service with the dear neighbor has aided and inspired countless generations to this day, according to Slepitza.
"If you look at the Sisters, from the very beginning, they were engaged in serving the community, wherever that might be," he said. "They went out into the world to learn from their neighbors, recognizing these are people who have innate dignity and worth. That notion of interconnectedness has been part of their spirituality from the very beginning, and that's part of what makes the Buchanan Initiative so central to who we are and what we do at Avila."
Racial turmoil during the 1960s and significant changes mandated by the Second Vatican Council paved the way for increased CSJ engagement with social justice causes. Catholic sisters, including CSJs, marched alongside John Lewis and Dr. Martin Luther King, Jr. in 1965. Viewing an award-winning photo of the Selma march helped inspire Jean to create the Buchanan Initiative for Peace and Nonviolence at Avila. The CSJ and Avila communities continue to play an active role in social justice issues, according to Coburn—now professor emerita in Religious Studies and Director of the CSJ Center for Heritage.
---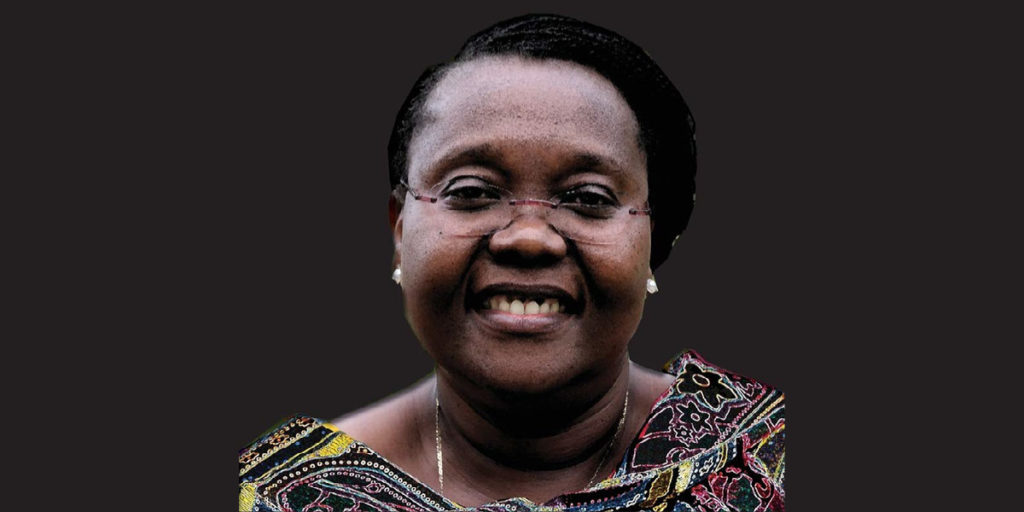 "We have to share and live experiences together because the more we know we each other, perhaps the more we can confront some of these ills in society and be more human together."

Sr. Jeannette Londadjim, 2017 Buchanan Initiative Activist-in-Residence
"Catholic sisters, emboldened by Vatican II, began modernizing their religious communities, institutions and living among the people," Coburn said. "They experienced real-world realities in their ministries where they would see segregation, poverty, and racial strife daily. They felt Vatican II encouraged them to live gospel values—consequently, sisters have been involved in every major social justice movement from then to the present time."
Avila's traditional strength in service-oriented professions—education, nursing, social work and others—stems directly from the CSJ influence. Those professions also serve a vital role in increasing awareness of economic and racial inequality, according to Alice Kitchen, former director of Social Work and Community Services at Children's Mercy Hospital and adjunct professor of social work at the University of Missouri, Kansas City. Kitchen, a former Sister of Social Services who served on the Buchanan Initiative advisory committee for its first four years, said the path to awareness is difficult, but necessary for societal improvements.
"When I was a young, I didn't have a deep, profound understanding of racism in my world, even though I grew up in a racially divided city," Kitchen said. "Over time and through my education and broad range of experiences, I've learned about what we now call privilege and what it looks and feels like. It's not easy to confront that and the work is never done. It makes us uncomfortable, and in social work, we have to learn to be uncomfortable in order to grow and to address the obstacles people face."
Discomfort is exactly what Sr. Jeannette Londadjim—the initiative's first activist in residence—felt when she arrived in Kansas City. Over three months in 2017, she met with students and members of the Avila community, heard their stories and spoke with them. Now living and working with students in France, she was surprised at the time by the systemic barriers many students faced in the United States, unaware of how pervasive racism remained. She empathized with their challenges of students and encouraged them to be "artisans of peace and justice."
"Conversations and experiences (I had during my time in Kansas City) mark me to this day," she said. "Examples of community organizing in Kansas City inspire me today in work with migrants in Paris. Considering what else is going on in the world, the conversations with students about their encounters with racism touched me deeply. In French, we say that we need to se rencontrer, or meet up with each other. The more we share and know each other, the more we can collectively confront discrimination in society and be more human together."
While COVID-19 and other travel restrictions have prevented the Buchanan Initiative from welcoming their next activist in residence, Sr. Jeannette's example continues to inspire the Avila community. "There's still a lot of work today, even though I think Avila is ahead of the game in many respects thanks to our leadership, the Sisters of St. Joseph and the mission of the University," Maurer said. "I think we're perfectly positioned to tackle these issues and to get involved and set an example in the community. It's not like anybody can say, 'Well that's not Avila's job to get involved in these things'—it's in our mission."
---
After five years, the Buchanan Initiative has made a substantial impact on the intellectual and spiritual life of Avila and its students, alumni, faculty, staff and friends. A kernel of an idea to promote peace has grown in a brief time to become a robust example of the University's mission in practice—preparing lifelong learners who make meaningful contributions to the global community. And in doing so, the University continues to honor the legacy of its founders—the CSJ tradition of nonviolence and peaceful conflict resolution continues to be shared with every undergraduate student who steps on campus.
For Jean Buchanan, living a peaceful life remains a day-by-day effort. She said after 20 years of meditation and intentional communication she still wakes up every morning asking herself when she might have an opportunity to "practice patience" and admits she has a "bloody tongue" some days. But every morning, she gets up and tries again.
"One thing I've learned is that if you keep doing what you're doing, you'll keep getting what you're getting," Jean said. "Miracles do happen—I hope people get touched by the message and the seeds are planted—but they have to start with us. The First-Year Experience and the certificate program are very exciting because they have a chance to influence not just the students, but the community at large. Anything we can do to engage the community to help rewire people's minds and hearts to see the change they want to see happen helps us all.
"We're only five years into the program and the seeds are being planted right now. Now, let's see them grow."