Admission Office
Blasco Hall
11901 Wornall Road
Kansas City, MO 64145
P 816.501.2400
You Have Questions,
We Have the Answers.
Just ask. How do I get my transcript? Which scholarships do I qualify for? When is move-in day? Can I bring my pet iguana? Transitioning from high school to college can be overwhelming. Transferring to Avila from another college has its own set of questions and concerns. And adults looking to complete their undergraduate degree after a life-break, you'll have lots of amazing. We're here to not only find your answers but ease your transition. Reach out and get your answers.
Traditional Undergraduate Admission Team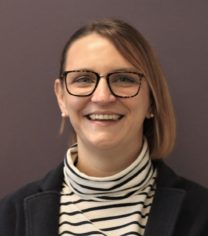 Emma Carter
Director of Undergraduate and Graduate Admissions
E

mail
emma.carter
Adult and Graduate Admission Team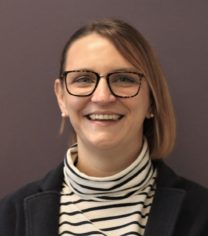 Emma Carter
Director of Undergraduate and Graduate Admissions
E

mail
emma.carter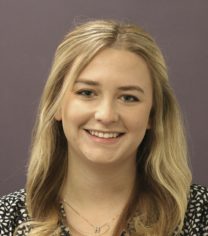 Hadley Kaff
Graduate Admission Representative
P

hone

816.501.2955
E

mail
hadley.kaff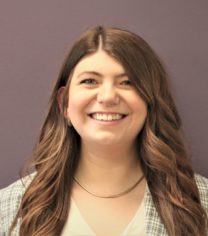 Lauren Larson '18
Graduate Admission Representative
P

hone

816.501.3785
E

mail
lauren.larson
---
While no two students are exactly alike, your Admission Advisor probably has your answer right now. Text them. Send them an email, or if you're old-school, give them a call. If your question stumps them, they'll know how to find your answers, fast. Don't sit there wondering, just ask.
Top Ten Questions We Get Asked
Several times a year, Avila University hosts high school students on campus during ViewAU campus experience tours. Over the years thousands of high school seniors have visited campus. For many, ViewAU was their first college campus experience. Students meet with the faculty, learn about college life from current Avila undergraduates, and ask a lot of questions. Here are their top 10:
What is the average class size?
15
Are there any opportunities to work on campus?
Yes! The financial aid office offers work-study across campus. Avila also has is a Subway restaurant and coffee shop on campus that employee quite a few students. In addition to these options, we a Career Services Office that can help you find a job nearby.
Does Avila have fraternities and sororities?
No, but Avila sponsors more than 40 clubs, organizations, sports, and intramurals for students to get involved in.
How are roommates selected?
Students fill out a questionnaire and the university's Residence Life staff pairs you up with the best match. You can also request to live with someone specific. Before school starts Avila hosts a "meet your roommate" event in the fall.
Can you have pets in the dorms?
No, sorry. But there is a red-tailed hawk that has made Avila his/her home and at the end of each semester, we bring in stress-relief pets to help you get your pet fix.
What are the on-campus food options?
Students can eat in the dining hall ("the Caf") using their meal plan, cash, check, or card. Eat here and there's a good chance President Slepitza will join you for lunch. Students who live on campus are also given $80 worth of points to go towards Papa John's, Subway, or the campus coffee shop, the Beak and Bean. The bookstore also carries snack food and there are vending machines scattered about campus. Commuters can also purchase a meal plan with Dining Services.
If I don't have a car how will I get around? Is there public transportation?
Most students utilize their friends for a ride. But you can use the KC Rides Metro Bus which stops right in front of Avila University, seven days a week. Walmart and other shopping areas are less than 10 minutes away!
Are the residence halls co-ed?
Yes, the residence halls are co-ed. Avila also has an all-female floor and an all-male floor in our shared room dorm, Ridgway.
How safe are the campus and the surrounding area? 
Avila is tucked into an affluent and safe neighborhood of south Kansas City. Even so, our Campus Safety office and officers provide 24/7 security around campus. All students have direct access via cell phone to the lead campus safety officer on duty.
Can I have visitors from outside of Avila?
Absolutely.