KANSAS CITY, MO, May 24, 2023 – Avila announces three new comprehensive agreements–with the government of Algeria, AUNA – The American University in North of Africa, and the Université de CARTHAGE to expand our promise of being the private university of access.
Avila University became the first university in the United States to sign a comprehensive, multi-university agreement with the government of Algeria. Ten universities commit to exchange and cooperation – and to offering access to education, an American degree, to students in Algeria.
"Kansas City's private university of access is now also Algeria's American private university of access. Thanks to the Honorable Ambassador Mohamed Haneche for facilitating our visit, and to my new friend Tahar Sahraoui for the hospitality of the Algerian Ministry of Education and Scientific Research," said Avila President Jim Burkee, Ph.D.
The second agreement was signed with AUNA – The American University in North of Africa, with Hassouna Fedhila, founder and president. They also toured the 100-acre site of AUNA's new campus in Utica, the historic Phoenician city north of Tunis, and the site of a historic battle between Carthaginian and Roman armies in 203 BC.
The third agreement was signed with the President of Université de CARTHAGE in Tuis, Nadia Mzoughi Aguir. "Expect big things from this relationship – for students in Tunisia, for American students seeking study abroad, and for access to education in Africa and around the world," said Burkee. "Thanks also for the strong support from Malek Kochlef, director general of the ministry of international cooperation in Tunisia, for the strong support!"
"We're eager to bring access to education – and an American degree – to students in Algeria and Tunisia," said Burkee.
# # #
About AUNA
The American University in North of Africa is the first Tunisian private university that applies the American educational Methodology and pedagogical approach. AUNA School of Business offers high education standards in the business field studies of Finance, Accounting, Management, and Marketing for both Graduate and Undergraduate levels. Their vision is to create and sustain the conditions and resources for all AUNA students to experience an outstanding educational journey that is intellectually and personally transformative.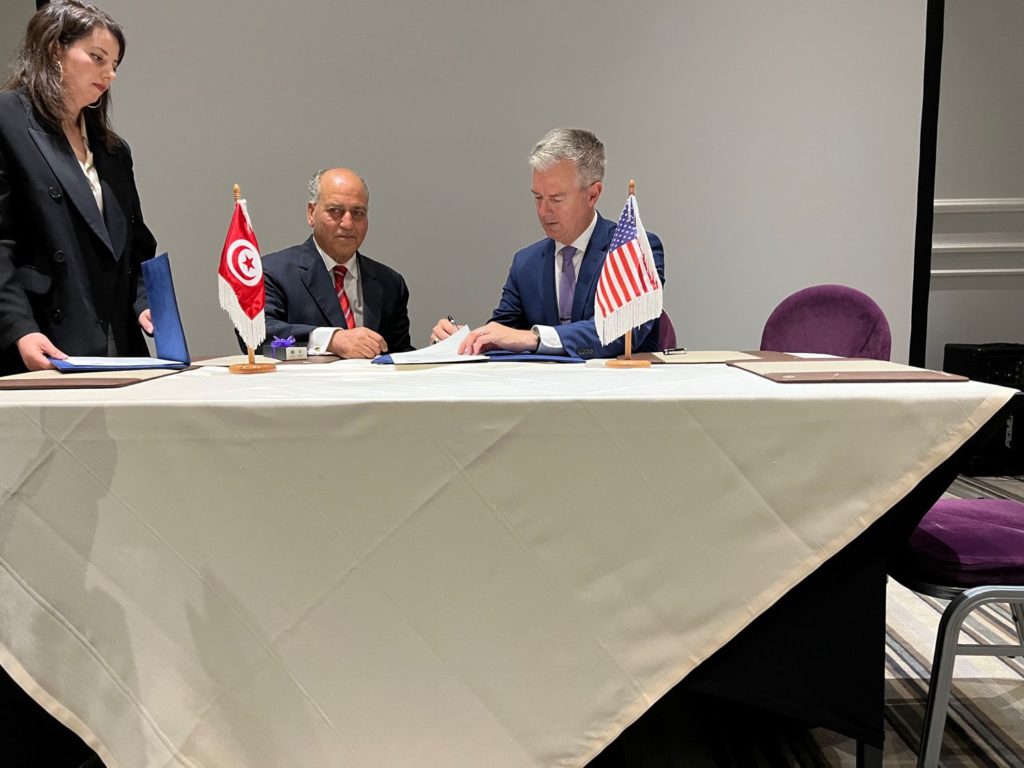 About Université de CARTHAGE
The University of Carthage (UCAR), founded in 1988, is a Tunisian public training and research establishment which is placed under the supervision of the Ministry of Higher Education and Scientific Research.
UCAR, through its various institutions, is a multidisciplinary university that issues 289 diplomas at the various levels of training, namely the preparatory cycles for engineering studies and the Aggregation, Licenses (75), Masters of Research (57), Professional Masters (69), National Engineering Diplomas (48), National Audiovisual Diplomas (01) and Doctorates (40).