Meet Avila President Jim Burkee and Hanen
First, please tell us a little about each of you!
Jim: We all discover at one point, later in life, that we are the culmination of diverse experiences, often shaped by those who have most impacted our lives. This is certainly the case with both me and Hanen.
I grew up in a working-class suburb of Milwaukee, Wisconsin – home to a large family (I am the eldest of 29 cousins on my father's side). My dad dropped out of high school to go to Vietnam. My dad was a smart man and a hard worker, earning his GED, then working his way up through a steel company that manufactured lock washers and cotter pins. He was killed in an auto accident when I was a child, leaving my mother to raise my sisters and me. She is a remarkable woman, my mother – raising three of us alone on public assistance and through work as a church secretary before developing her own career path as an office worker and eventual manager at an auto dealership. A woman of deep and profound faith, she instilled in each of us that chief value.
She also drove me hard to go to college – and never stopped. In 1995 I applied to several top graduate programs and was awarded a fellowship at Northwestern University. It changed my life. From there, I taught at colleges and universities in Wisconsin and New York, learning from some exceptional colleagues and leaders. Most recently, I served as a Vice President at the College of Mount Saint Vincent, founded by the Sisters of Charity, and sharing a mission much like that of Avila University – and shaped by my own history as a first-generation college student.
Hanen: I come from a city in southern Tunisia called Gabes. My father was from a working-class family, and my mother, Zohra, was a high school guidance counselor. She pushed me and my siblings to go to college. I studied English in my undergraduate and dreamed of studying abroad. In my senior year, I competed nationally and won one of five scholarships sponsored by the State Department to study in the United States, where I completed graduate studies and a Master's degree in political science. Now, I am pursuing my Ph.D. at the University of Arizona.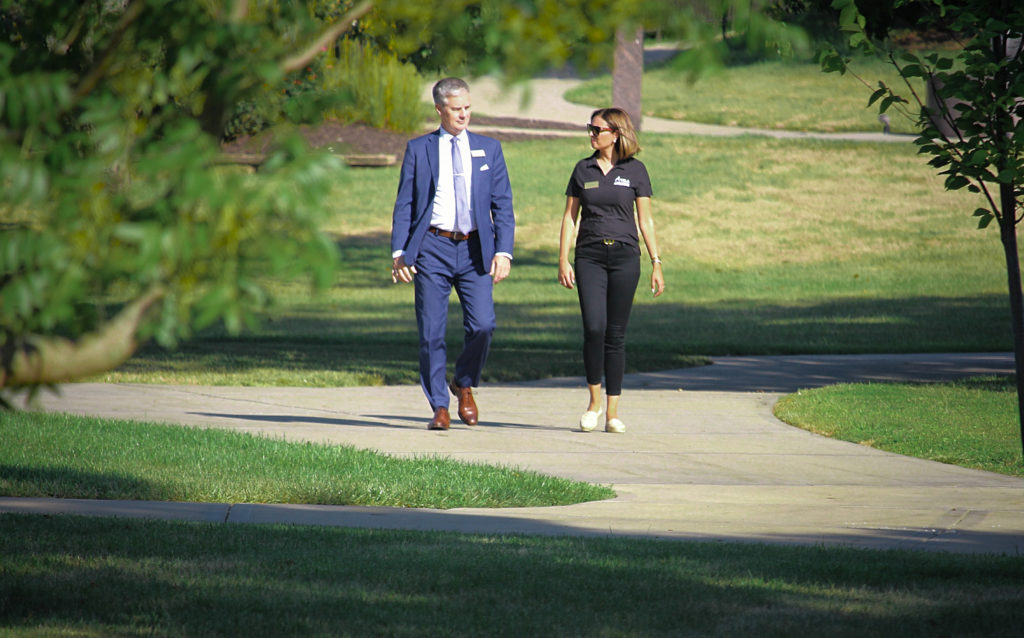 What about Avila sparked an interest in you?
Jim: There is so much about Avila to love. Its long and rich history, its championing of women's leadership, its charism – rooted in its founding by the CSJ – of loving God through service to the dear neighbor.
Hanen: Our lives were transformed by higher education, Jim is a first-generation student, and I am an aspiring international student. Finding that same passion for underserved communities and first-generation students at Avila made it an instant match. We knew after our first visit that we were home!
Jim: It didn't take long to discover that Avila's people – its faculty, students, and staff – are equally special and share a commitment to underserved students.
What are your short and long-term goals for the future of Avila?
Jim: The short-term goals are pretty straightforward: Avila needs to be bigger and stronger – with more enrollments and financial strength so we can make an even bigger impact in the Kansas City community. I'd also like to see us better define our mission and identity around what I believe Avila is and has already become – a university rooted in the CSJ values of service to the dear neighbor which truly cares for first-generation, underserved, and immigrant students and dedicates itself to transforming Kansas City through these transformed lives.
How do you see yourselves melding and supporting the Avila and KC communities?
Jim: Expect to see us out and about in the community.
Hanen: We love people, so a big part of supporting the Avila and KC communities starts with meeting people.
Jim: But there's something bigger: We want Avila and its graduates to mean something significant to the Kansas City community. I believe we accomplish this best through partnerships with organizations that share our mission of serving the underserved. There are a lot of us in KC, so finding strong partners won't be difficult. I do believe that – together – we can build something truly extraordinary here at Avila, in and for Kansas City.
First impressions of Kansas City?
Jim: We love it! Kansas City has a great vibe, combining much of what we have experienced in our lives – the warmth and hospitality of the Midwest, combined with a strong southern and western feel. All the stuff of the big city – cultural life, sports, music and more – with open country roads, big sky, and plenty of space for our dog, Beau (golden retriever) to run. We like to get out on our motorcycle on the weekends, and Kansas City is a much more friendly home to the bike than New York City was! The BBQ is phenomenal (we still haven't sampled them all), and the list of restaurants seems endless. But above all, we love KC's people.
What growth opportunities do you see?
Jim: If Avila is truly committed to serving underserved, first-generation, and immigrant/international students, we will wind up having a difficult time managing what I expect will be extraordinary growth. Caring about these students means finding ways to keep costs down, limit student debt, meet them where they are in life, and help them finish college and find a good job upon graduation – and if we do this well, we will grow across the board. Much of this will be accomplished in the days to come with strong local and national partners, including Kansas City institutions and organizations which share our mission and national partners who care about access and affordability. There is significant demand everywhere in the workforce, but especially in health care and education. Given Avila's long and rich history in these areas, expect to see growth in the coming months and years!
Can you speak on some of the partnerships you've made and hope to make? Who they are/what do you hope to see?
Jim: We are blessed to have major national partners working arm-in-arm with Avila to expand our mission. One of these, Academic Partnerships, is among the nation's largest and most successful online program management organizations, working with large state schools like nearby Arkansas State University. Others are yet to be announced, so stay tuned. You will see new partnerships in Education, Nursing, international student recruiting, and more! Avila is on the move!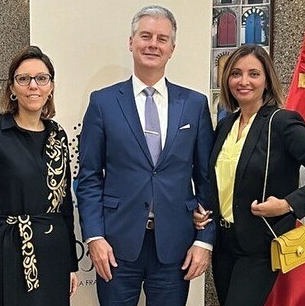 How do the two of you foresee your roles overlapping?
Jim: Hanen and I will spend a lot of time with people – so our roles will overlap significantly in that way!
Hanen: We will host about 15 dinners in August and September at our Overland Park home, welcoming hundreds of first-year students in small groups. Meeting Avila's faculty, staff, alumni, and community members are also at the top of our list.
Jim: Expect to see us invest in Kansas City, joining civic organizations where we can. Finally, given Hanen's passion for international students and long history of student advising, we're fortunate to have her on campus serving as our Director for International Student Services as we re-establish our international student pipeline and bring significantly more international diversity to campus.
What opportunities do you see for bringing out the history of the campus, the Sisters, and the social justice initiatives that we were founded on?
Jim: While the world has changed much since the founding of the Sisters of St. Joseph nearly four centuries ago, one thing hasn't changed – human nature. There will always be injustice, so there will always be a need for champions of social justice. Founded by the CSJ, justice is baked into Avila's DNA. You see it in our curriculum, which features programs like Criminology & Social Justice and Global Studies & Social Justice. You see it in co-curricular programs like the Center for Truth, Racial Healing, and Social Justice. You see it in the Buchanan Initiative for Peace and Nonviolence. You see it in Avila's service to the community, like its "Dear Neighbor" day and service trip to Jerusalem Farm.
But there's still so much we can do. I'd like to see a greater presence of Sisters on Avila's campus, so look for programs in the days to come to see the return of our Activist-in-Residence, and others from the international CSJ community investing in Avila's campus culture.
Hanen: Our history as a home for the development of women's leadership inspires me. We must invest in and further emphasize this part of our history.
What is the legacy you want to build at Avila?
" Our legacy will be to leave our imprint on Kansas City as a home that cares for its neighbor with compassion, one which values and manifests justice, and which invests in the transformation of lives through education. "
Jim: Ultimately, we all want to leave the world a slightly better place than we found it. It's important to remember that my presidency is just a chapter in a long story – one which has seen fourteen presidents come before, and will, God-willing, see more than fourteen serve long after my days on this earth are done. Whatever legacy is built in these coming years isn't mine – it's ours. This is a special community. Its administrators, faculty, and staff. Its alumni. Our supporters in the community. Our long-standing donors. Our founding Sisters, who pray still for us each day. Our legacy will be to touch the lives of thousands of young women and men, to help prepare them for lives of service to one another, to the community, to the "dear neighbor," to their families, and to God. Our legacy will be to leave our imprint on Kansas City as a home that cares for its neighbor with compassion, one which values and manifests justice, and which invests in the transformation of lives through education. And our legacy will be, one day, to leave Avila a strong, healthy institution for my successor – its 16th President!
Is there anything else you'd like to share with the Alumni community?
Jim: Just my thanks – and my request for your prayers, your partnership, and your support. Most university presidents have a big inauguration ball, but we aren't going to do that here – because I don't believe it's the "Avila Way." Avila values community, and when we accomplish something special here, it will be because we did it together. No individual, but all of us, working together in service to the dear neighbor. So join us in this important work. We need you!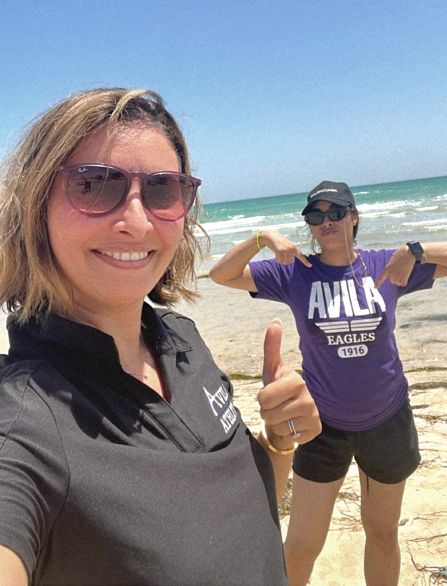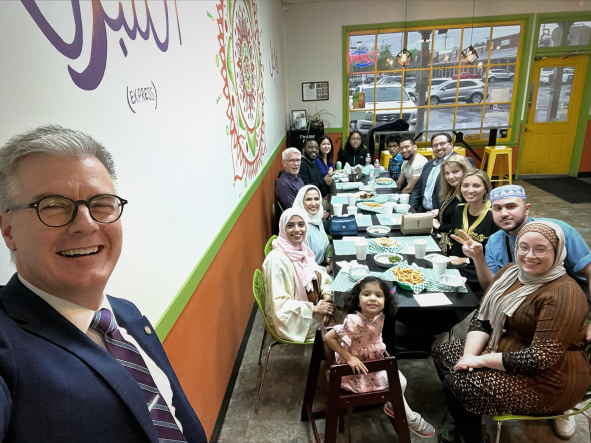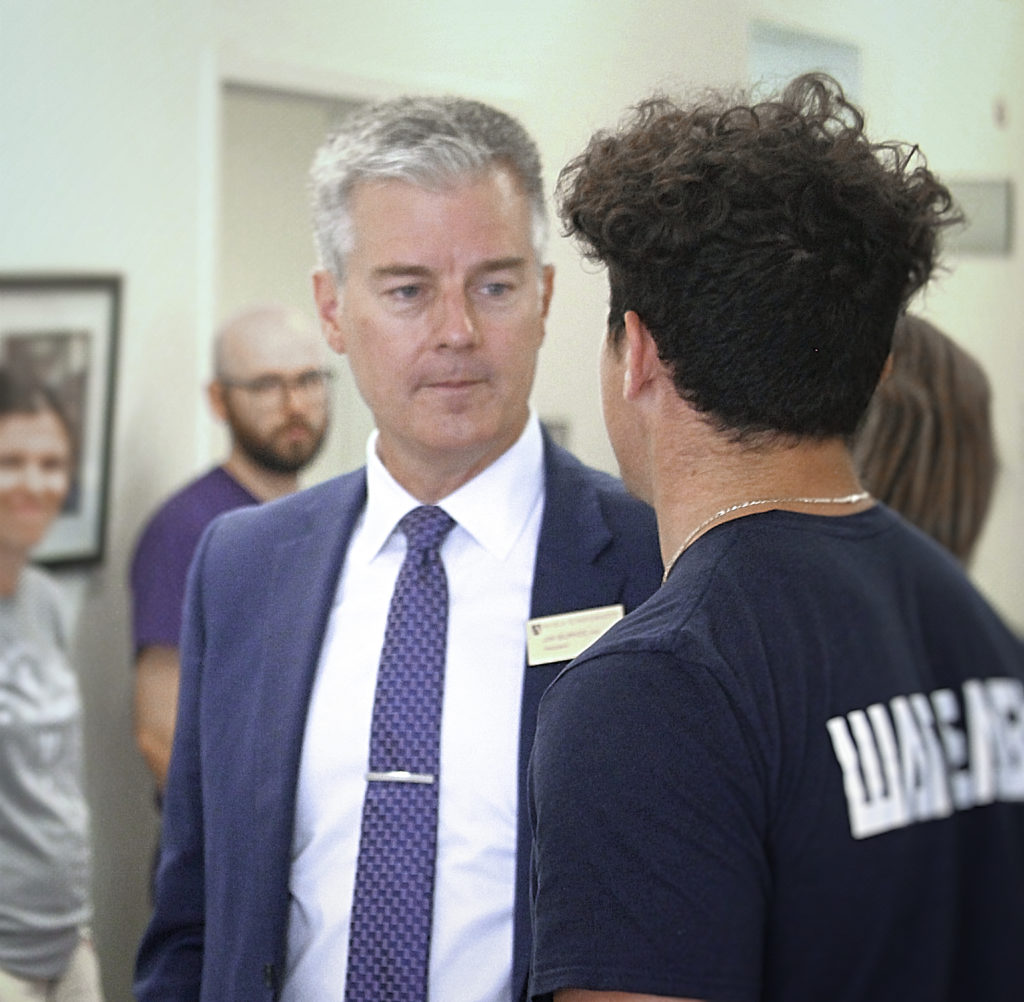 Hear more from Dr. Burkee at the upcoming
"Meet the President" reception
September 29, 2022
5:30 p.m. – 7:30 p.m.
Avila University, JHOP Plaza
RSVP