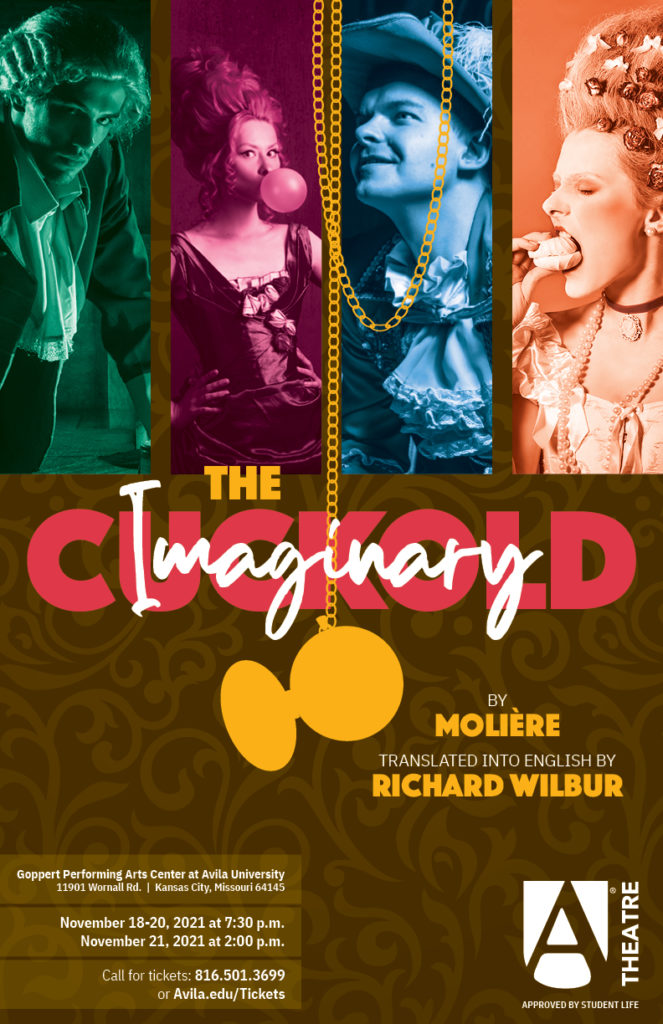 ---
Who's Who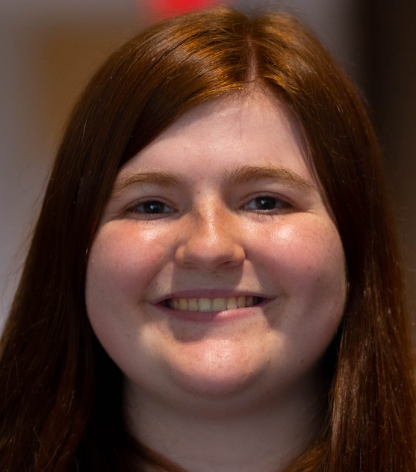 Abigail Dearing
Asst. Costume Design./Light Board/Electrics
Abigail Dearing is a freshman at Avila. She is getting her B.F.A in Theatre Design, Tech, and Management. Abigail has been doing theatre since her sophomore year of high school. THE IMAGINARY CUCKOLD is her second show at Avila and she is very excited to participate in future shows.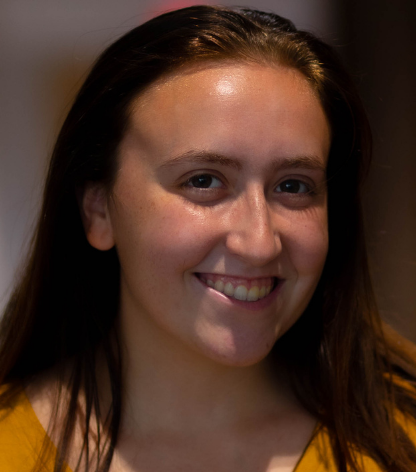 Adrianna Wendel
Dramaturg/Paint Crew
Adrianna Wendel is a senior at Avila University studying theatre/speech secondary education. Adrianna is excited to dip her toes into the dramaturgy world, especially for her last show here at Avila. Her past credits include Bernie in TALK RADIO, ensemble in THE UNSINKABLE MOLLY BROWN, Toni Dawn in War of the Worlds, Le Beau/Forest Lord in AS YOU LIKE IT, Betty/Mrs. Chauvenet in HARVEY, Mental Health Barbie in TWENTY20's, and a Player in PIPPIN. She has also been Assistant Stage Manager for THE UNSINKABLE MOLLY BROWN and THE SERVANT OF TWO MASTERS, Assistant Lighting Designer for PIPPIN, Props Master for HARVEY, and Scenic Charge Artist forAS YOU LIKE IT and SYLVIA. What Adrianna has enjoyed the most, is finding new bits of history throughout the research process. She would like to thank her parents for supporting her throughout her years. It has been a wild, fun ride, Avila Theatre, but I wouldn't change it for anything!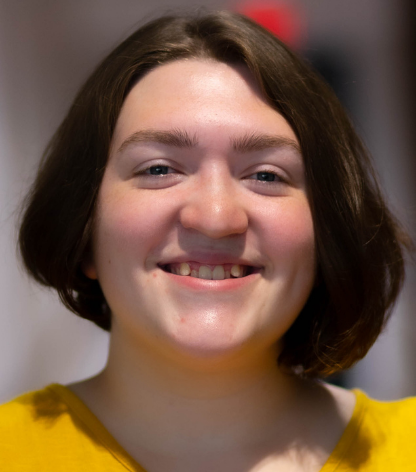 Ariana Givens
Wardrobe Crew/Understudy for Sganarelle's Wife
Ariana Givens is a sophomore at Avila University pursuing a BFA in theater with a concentration in Acting. This is the fifth production that she has been involved in here at Avila. She is understudying for Sganarelle's wife and working on the Wardrobe crew. These are both new opportunities for her and she has been incredibly grateful for the ability to learn skills that will help her further her career. She would like to give a special thank you to her friends in the program for their support during this process.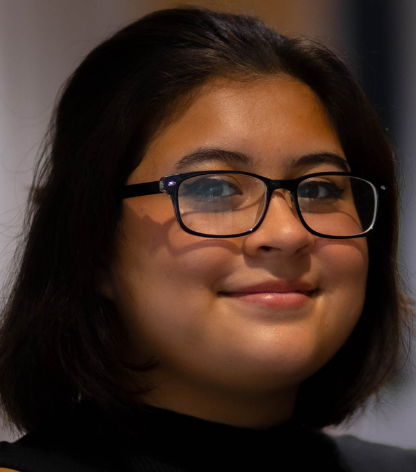 Ariana Hernandez
Assistant Stage Manager and Assistant Director
Ariana is a sophomore at Avila University pursuing her BFA in Theater with a concentration in Directing/Producing and a minor in Dance. Her past shows at Avila include being a writer and actor for TWENTY20s and acting in their zoom production of A SERVANT OF TWO MASTERS. Ariana is very grateful for the opportunity Matt has given her with THE IMAGINARY CUCKOLD and has had a lot of fun learning from him and bettering her skills. She would like to give a huge thank you to all her Commedia actors for being patient and working well with her throughout her first big directing endeavor, as well as her stage management team for making her first time being an ASM an amazing experience. Her favorite part of working on this show was getting to create a story within her favorite style of theatre: Commedia Dell Arte.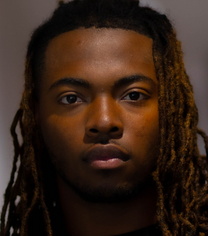 Brandon Williams
DJ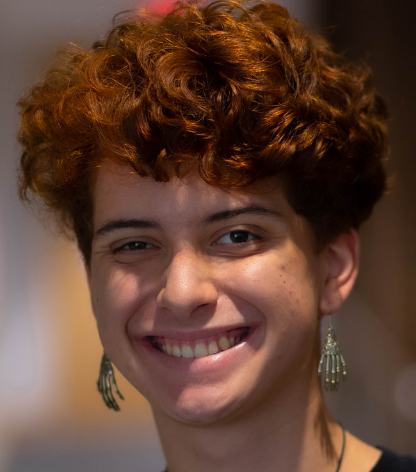 Charlie Parsons
Props/Spot Light/Run Crew
Charlie Parsons is a freshman at Avila University studying English and theatre for secondary education. He has enjoyed exploring the world of flowers, paper mache and smell during THE IMAGINARY CUCKOLD. Previously, he worked as a writer and actor in 4 seasons of Project: Pride and ensemble in Clue. He was also spotlight operator for Sylvia. Charlie would like to thank his friends and family for supporting him throughout his theatrical endeavors, and to the Avila University Theatre department for accepting him with open arms.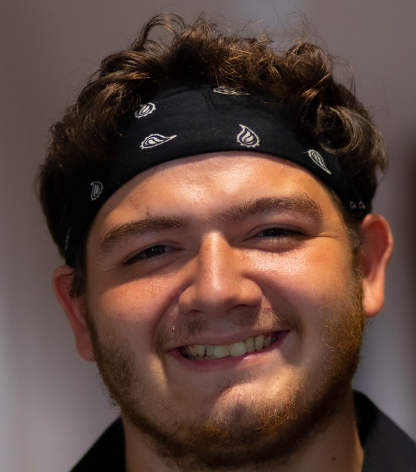 Christian Lucas
Master Carpenter, Asst. Scenic Designer
Christian Lucas is a Senior Acting Major. He has acted in 5 wonderful shows at Avila. Before Avila he acquired his AA degree at Independence Community College in Independence Kansas. While he is primarily an actor he is also very invested in the technical side. He has Assistant Scenic Designed two shows at Avila. He has also been on the scenic build crew for every show he's acted in and this is his first time being a Master Carpenter. He is very thankful for this opportunity, his co-Master Carpenter Tyler Lindquist, and his amazing crew!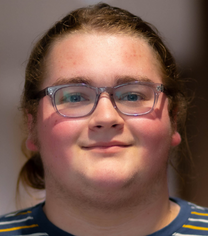 Daniel Hicks
Understudying Gorgibus and Ensemble/Box Office
Daniel is a sophomore and is majoring in Theatre with a concentration in Acting and a Dance minor. This is his first time understudying and he really enjoyed getting to watch the whole cast grow as the rehearsal process took place. His favorite part of the show is all of the physical comedy that was created from the ground up. He is excited for future shows at Avila.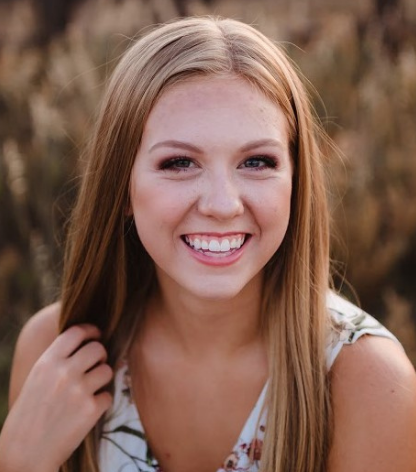 Danielle Adcock
Célie, Final Dance Choreographer/Costumes
Danielle Adcock is a Sophomore here at Avila University as a Theatre major with a concentration in Acting, also minoring in Dance and Graphic Design. Some of her more notable roles here at Avila have been acting in the productions of PIPPIN, SERVANT OF TWO MASTERS, and writing and performing in the student-written show 2020s. She's enjoyed being a Student Choreographer for the first time in an Avila production and had a blast playing Celie in this current production. She has had a wonderful experience working with everyone involved and can't wait for the audience to see the hard work they've put into this show.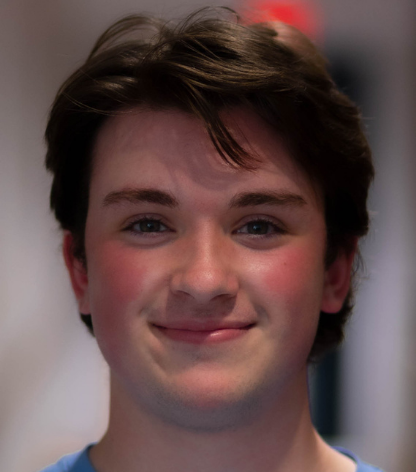 Darwyn Thompson
Electrician/Run Crew
Darwyn Thompson is a freshman majoring in Digital Media with a minor in theatre.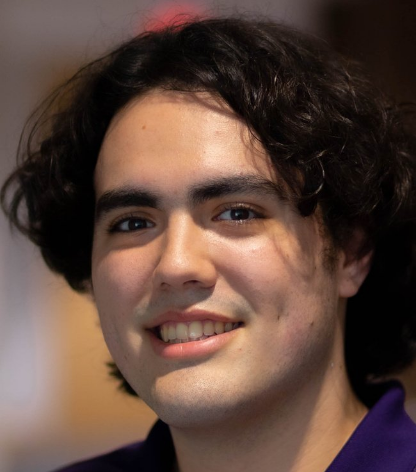 Davin Zamora
Sganarelle/Carpentry Crew
Davin is a sophomore here at Avila. He is majoring in Theater with a concentration in Acting and Directing/Producing. He is very excited to for you see this amazing show! His past stage credits at Avila include EJ Lofgren in HARVEY, Milo/Hazel in THE SERVANT OF TWO MASTERS, and in a player in PIPPIN. Davin would like to thank his family and friends for being so supportive during the rehearsal process, and Professor Matt Schwader Harbor for helping him further his acting abilities every day.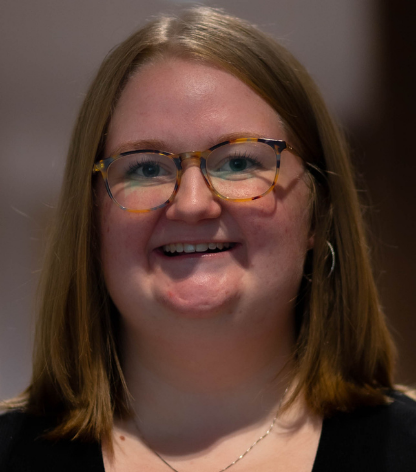 Ellie Peoples
Paint/Spotlights/Run Crew
This is Ellie Peoples' second show shes helped with here in Avila's theater department. She is an assistant painter and part of the run crew for the show. Ellie was an assistant stage manager in SYLVIA, her first show at Avila; she's excited about trying something new. Overall she's enjoying Avila.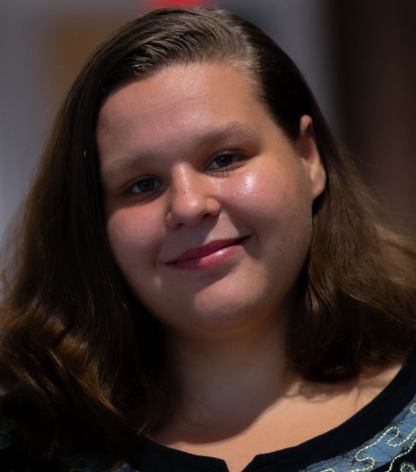 Gabriella Fast
Assistant Stage Manager/Paint Crew
Gabriella Fast is a transfer sophomore/junior at Avila University. She has been doing theatre for a few years now, and she was ASM for SYLVIA for Avila and Stage manager for LUCKY STIFF in her last college, Allen Community College as well as INSPECTOR GENERAL. Gabriella is grateful for another opportunity to be an assistant stage manager. Thanks to the wonderful directors and teachers in the past I have the knowledge I have now to continue down the path I have now, and I want to thank everyone that has taught me so far.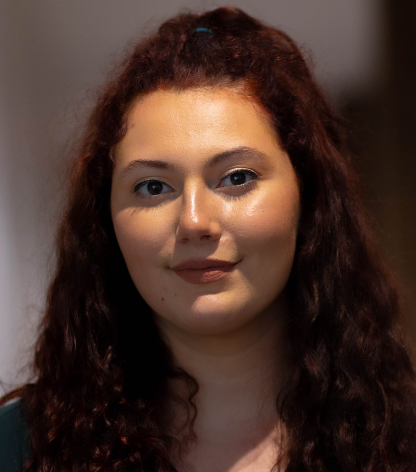 Gaby Dawn
Gorgibus/Paint Crew/Carpenter
A freshman at Avila University. She was an understudy for Kate in SYLVIA along with working props and crew. Now, she is Gorgibus in THE IMAGINARY CUCKOLD, where she plays a man along with being on the paint crew. She is excited for her next four years at Avila as an Acting and a Social Work major. Gaby is from Omaha Nebraska where she went to Omaha Benson High School. She would like to thank her Mom and family for always supporting her along with Erienne Wredt for helping her obtain the acting background she has today.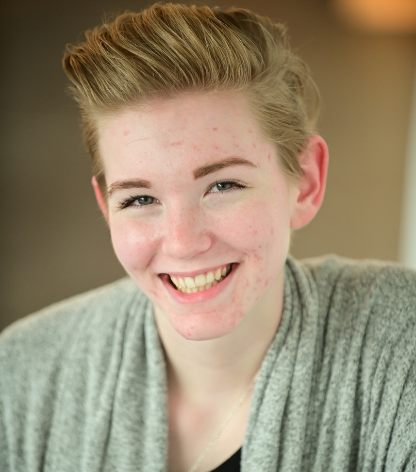 Hannah Zimmerman
Sound Supervisor/Costumes
Hannah Zimmerman is honored to be the sound supervisor for her final semester at Avila University. You may recognize some of her previous works, which include the digital media design for The Servant of Two Masters (2021) and Twenty20s (2020) — which earned her a certificate of merit for outstanding work from KCACTF — as well her sound design for Harvey (2020) and Pippin (2021). Recently, she had the pleasure of assistant sound designing at Arrow Rock Lyceum Theatre for Sister Act (2021) and sound designing at Musical Theatre Heritage for Camelot (2021). Hannah wants to send lots of love and thanks to her family. Without their never-ending support, she would have never made it to this point. She also wants to send out her appreciation for her sound team, who have made her last semester a joy.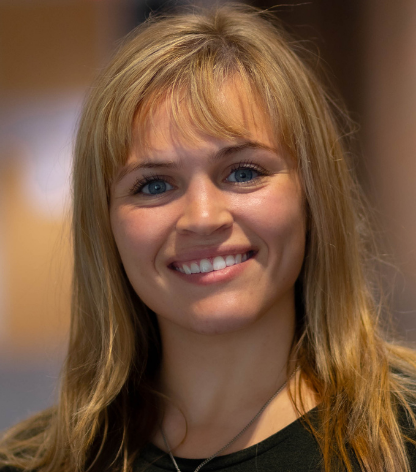 Isabella Brauner
The Maid (Marguerite)/Prop's Master and Designer
Isabella Brauner is a junior majoring in Special Education and Acting. She is playing the role of Marguerite/The Maid and is the Prop's Master and Designer for this production. Some past productions include War of the Worlds, As You Like It, Miss Nelson is Missing, Harvey, and Servant of Two Masters. She is very thankful for the support and opportunities the Avila faculty provides, and for her wonderful crew and fellow cast members. She would like to dedicate this performance to her aunt Kathleen who was always one of her biggest supporters.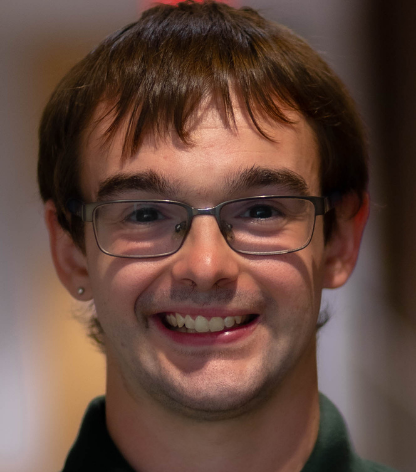 Izaak Kimsey
Hugo, a Waiter in training/Carpenter/Run Crew
Izaak Kimsey is a senior finishing up his Bachelor's in Kinesiology with a minor in Theatre. In his first play, he played Sir Oliver Martex in Shakespeare As You Like It. His second show was designed by the students called 2020 based on true events happening in that year. He has been an assistant stage manager for A Servant of Two Masters, and for Pippin. For the Imaginary Cuckold, he plays Hugo in the lazzis throughout the show. It is exciting for him to be working with friends on stage and off stage prepping for the show. He is excited to be doing theatre with excellent people.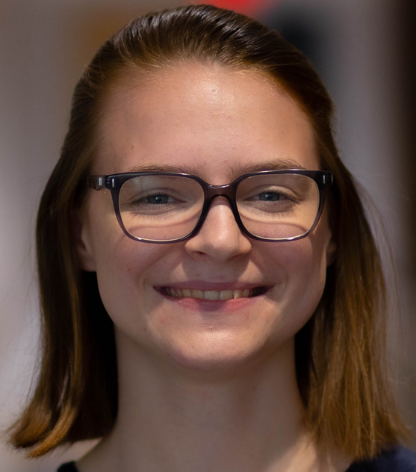 Kaitlyn White
Stage Manager
Kaitlyn is a second year at Avila studying Theatre Design and Technology. Some of her recent positions are Assistant Lighting Designer and Master Electrician for Sylvia, Assistant Costume Designer for Pippin, and Assistant Stage Manager for Harvey. Kaitlyn is excited to be taking up a large role in this production and has enjoyed working with Matt Schwader Harbor and her classmates. She would like to thank the cast and production team for supporting her as she learns and her family for understanding why she's rarely home.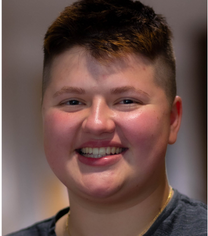 Kathryn Sade
The Relative, "Mme Essay"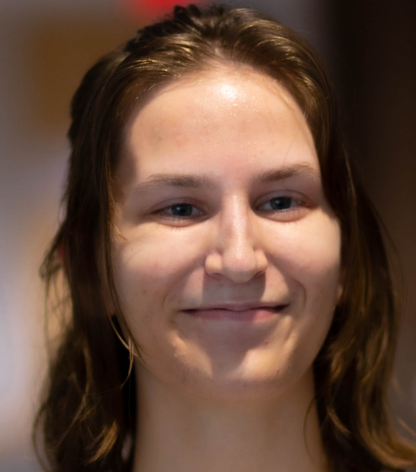 Kelsey Harms
Costumes/Wardrobe
Kelsey Harms is a Freshman at Avila University, studying for a BFA in Theatre with a concentration in Design, Technology, & Management. Kelsey has been performing with dance ever since the age of three, and is very excited to see what is to come within the theatre family here at Avila!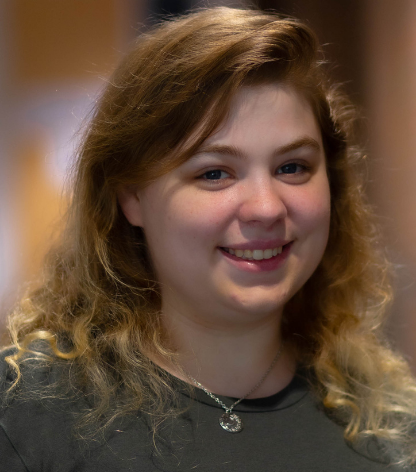 Lynn Winkler
Mme Villebrequin/Props
Lynn Winkler is a Senior at Avila University. She will be graduating in May of 2022 with a BFA in Theatre. Some of her past shows include being part of the ensemble in PIPPIN, and MISS NELSON IS MISSING, which was done in collaboration with Theatre For Young America. In this production of THE IMAGINARY CUCKOLD, she will be playing the role of Vilebrequin, the parent of Valere. She is very grateful for the opportunity to be part of this show and is very excited about the performance itself.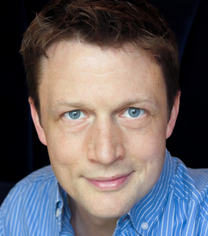 Matt Schwader Harbor
Director/Asst. Professor of Theatre and Director of Performance Studies
Matt Schwader Harbor has been the Director of Performance Studies at Avila University since Fall of 2018. In addition to his duties at Avila, he is also a professional actor and director, having worked in major theatre across the country including The Goodman, Chicago Shakespeare Theatre, The Old Globe, Indiana Repertory Theatre, American Players Theatre, and many more. Is is currently a member of Kansas City Actors Theatre, where he will be directing THE PESTS, a new translation of Molière's Les Fâcheux, by Dr. Felicia Londre. He holds an MFA from the University of Delaware and is a proud member of both the Actors Equity Association and SAG-AFTRA.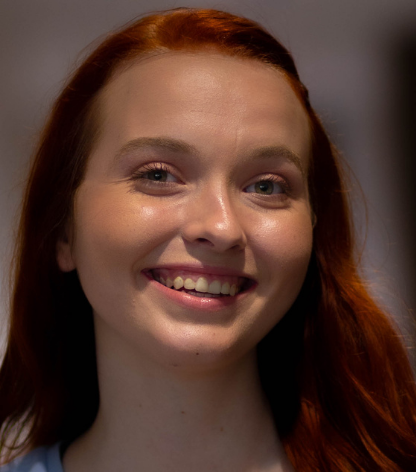 McKenna Sanford
House Manager/Understudy for Célie
McKenna is a Freshman Musical Theatre major who is thrilled to be part of another Avila production, having previously made her debut in SYLVIA as the titular role. Hailing from Seattle, WA, McKenna is no stranger to the stage, having performed in over 50 productions, spanning 11 years. Notable credits include THE SOUND OF MUSIC (Maria), THE LITTLE MERMAID (Ariel), LES MISÉRABLES (Fantine), BEAUTY AND THE BEAST (Belle), NEWSIES (Katherine), INTO THE WOODS (Cinderella), PETER AND THE STARCATCHER (Molly Aster) and AUGUST: OSAGE COUNTY (Jean). For her performances in NEWSIES, PETER AND THE STARCATCHER, and AUGUST: OSAGE COUNTY, she was nominated by BroadwayWorld for Best Leading and Featured Actress, respectively. What made THE IMAGINARY CUCKOLD enjoyable for me was working under the direction of Professor Harbor, taking note of his classical approach and style.
Michalis Koutsoupides
Live Musician Supervisor/Assistant Professor of Music and Artist in Residence
Dr. Koutsoupides is Assistant Professor of Music and Artist in Residence at Avila, where he teaches strings, music theory, and technology courses. He holds a DMA in Viola from the University of Texas at Austin. He frequently performs in the pit at the New Theater, KC Rep, MTH, and Music Hall.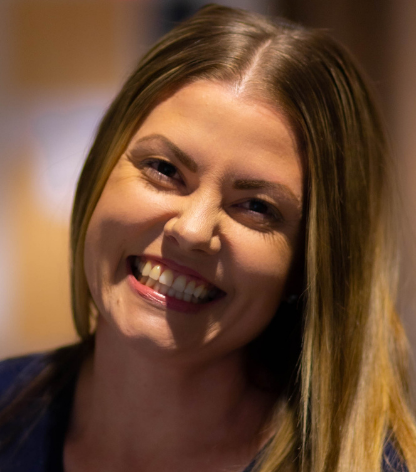 Molly Zagorski
Costume Crew
Molly Zagorski is continuing her education at Avila University to obtain a Theatre(BA). Her collegiate education began in 2002 at The Illinois Institute of Art, where she studied Apparel Design. In 2004 she continued her education at Kansas State University, where she studied Mass Communication. She holds a current License of Cosmetology in the states of Kansas and Missouri. Molly has spent the majority of her work career as an Event Coordinator for the Dr. James Dobson Family Institute. She is excited to work with Shannon Smith-Regnier and the Costume Crew for THE IMAGINARY CUCKOLD. Molly would like to thank her professors and fellow students for challenging her on a daily basis. She would also like to thank her family, especially her husband and three children, for inspiring her to follow her dreams.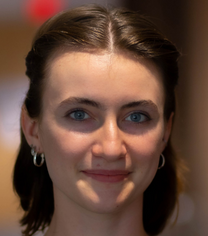 Rachel Howard
Suzette Simone Sinclair Scganarelle/ Paint Charge
Rachel is a Junior BFA Theatre major with a concentration in acting. Her past productions include As You Like It, Miss Nelson, Twenty20s, Servant of Two Masters, and Pippin. She is so grateful to have the opportunity to learn about different styles of acting and to apply those concepts in rehearsal. She appreciates the opportunity to paint charge and is excited because this is the first show that she has charged for that will be performed on Goppert Stage. She is eternally grateful to the faculty at Avila and to her family and friends for their relentless support.
Ransom Ward
Musician
I'm a music tech student that started at Avila this year, and I'm focusing on piano, viola, and programming.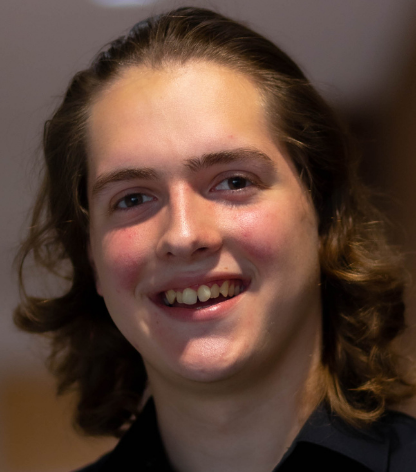 Richard Bertoldie
Valere/Luciano, Master Waiter
Richard Bertoldie is a Junior Acting+Directing/Producing major at Avila University. He has previously been seen in WAR OF THE WORLDS, AS YOU LIKE IT, MISS NELSON IS MISSING, HARVEY, TWENTY20s, THE SERVANT OF TWO MASTERS, PIPPIN, and SYLVIA. Richard thanks Matt Schwader Harbor for the challenges he provides continuously for him. This show has been an adventure into a new style for him, and he's proud of the learning he's done in the Commedia Troupe, also thanking Ari Hernandez for their excellence as student director. He also wants to thank his family, constantly loving and supporting him from afar.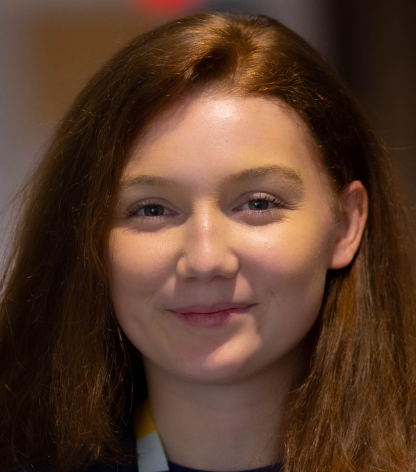 Samantha Reiner
Assistant Costume Designer
Samantha Reiner is a Freshman at Avila University studying for a BFA in Theatre with a concentration in Design, Technology, & Management. Samantha recently worked on costumes for Avila's production of SYLVIA. Her past credits from her old theatre program at her high school include Costume Shop Manager for PARFUMERIA and ATYPICAL BOY, Costume Designer/Shop Manager for ARSENIC AND OLD LACE, THE HUNCHBACK OF NOTRE DAME, THE COMPLETE WORKS OF WILLIAM SHAKESPEARE (ABRIDGED) (REVISED), and SPAMALOT, Assistant Costume Shop Manager for MO State Show STREETCAR NAMED DESIRE. Samantha would like to thank Kimberly Wibbenmeyer for encouraging and pushing her to follow her dreams in Costume Design and got her where she is today.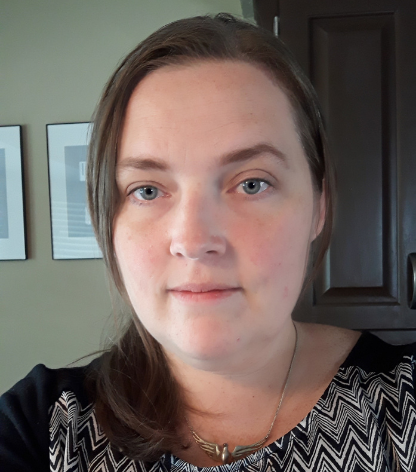 Shannon Smith-Regnier
Costume Designer/Adjunct Professor of Theatre
Shannon Smith-Regnier is a Kansas City-based costume Designer. She received her MFA in Costume Design from Ohio University as well as her BFA from Wichita State University. She Interned with Martin Pakledinaz on the Broadway revival of Anything Goes (2011,NYC). Some KC design credits include Spinning Tree Theater, Theatre in the Park, Kansas City Regional Theatre, KCAT, Metropolitan Ensemble Theatre, Quality Hill, and the American Heartland Theater. She has also guest designed at Kansas University and Wichita State University. She worked as a stitcher in the costume shop at Glimmerglass Opera for two summers and has also designed and worked in the shop and on wardrobe many summers with Music Theater of Wichita. In 2011, she received the Zelma Weisfeld award from USITT for her costume designs. (www.shannonlynnsmith.com)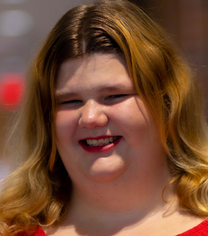 Stephanie Hatesohl
Assistant Director
Stephanie Hatesohl is a Senior at Avila University. She will be graduating in December with a BFA in Theater and a concentration in Directing and Producing. Some of her past shows include assistant to the Director in HARVEY and acting in TWENTY20's. Stephanie is very grateful that she had the opportunity to work with Matt Schwader Harbor on THE IMAGINARY CUCKOLD. Stephanie enjoyed learning from Matt and his many sound effects during the rehearsal process. Stephanie would like to thank her supportive parents, friends, and faculty for helping her on this final semester and beyond.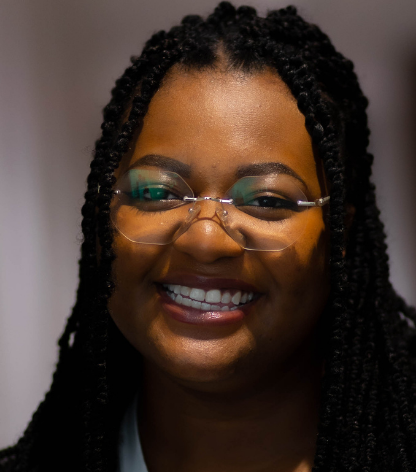 Ta'ja Snipes
Props and Run Crew
Ta'ja Snipes is a freshman at Avila University studying, Design Technology & Management. This is Ta'ja second involvement in an Avila Theater production. This show she worked on props as well as being apart of run crew. She's appreciative of all the support from her mom and friends.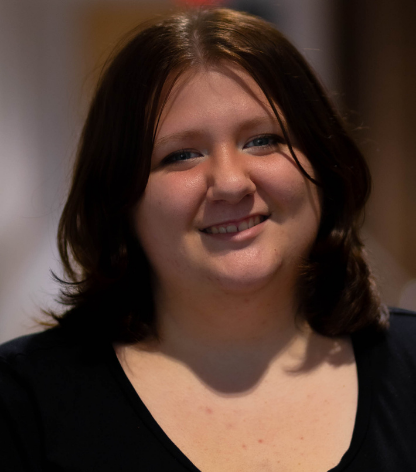 Talia Hinckley
Lighting Designer
Talia Hinckley is a sophomore at Avila University studying Theatre Design and Technology. Her previous works at Avila include Sound Board Operator for HARVEY, Sound/Digital Media Operator for TWENTY20s, Sound/Digital Media Operator for ASERVANT OF TWO MASTERS, Assistant Lighting Designer for PIPPIN, and Co-Assistant Lighting Designer and Co-Master Electrician for SYLVIA. Talia is the Lighting Designer and Master Electrician for this production. She is enthusiastic about being able to do what she loves again, and would like to thank everyone involved who made this show possible.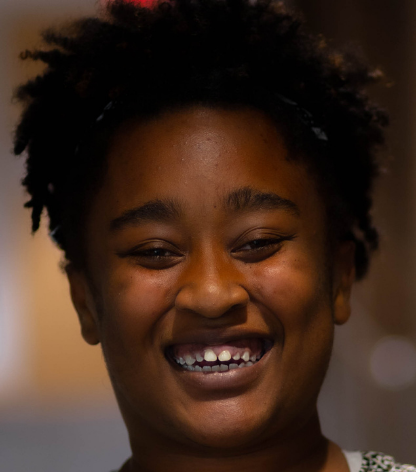 Talisha Williams
Box Office
Talisha is pursuing a BA in Theatre at Avila University.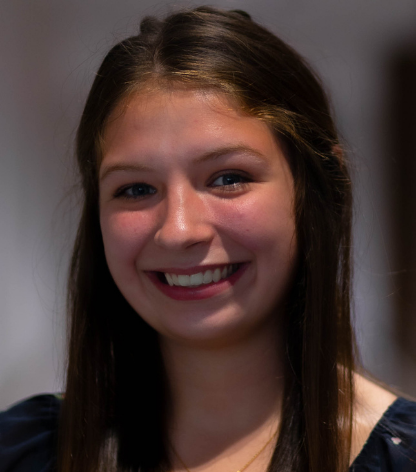 Tinna Rivera
Sound Designer
Tinna Rivera is a fourth-year student studying Technical Theatre and Design. Her passion for theatre began unexpectedly in high school and has grown astronomically as she learns and develops new skills. During her time at Avila, she has been involved with every show including Stage Managing Pippin in Spring 2021 and Lighting Designing as well as Stage Managing Sylvia this fall. Tinna was the Sound Designer for this production.
She is incredibly thankful to be back on Goppert stage and be immersed in her passion again. One thing she has loved about The Imaginary Cuckhold is learning from her peers while working lots of hours on scenic and lighting crew in addition to completing her first EVER sound design! She wants to thank her family for understanding why she never comes home and loving her still. Their constant support and affection make life as a busy college student much more bearable.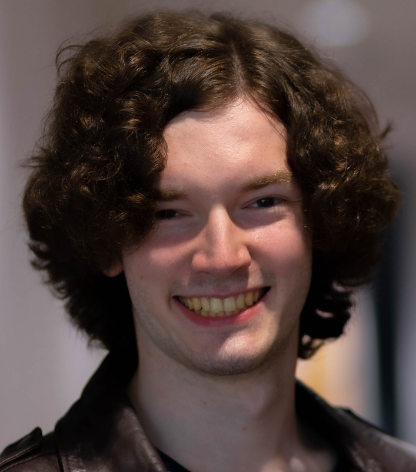 Tucker Rushing
Gros René
Tucker is a Freshman at Avila and is studying acting. His previous productions as an actor include NEWSIES, BIG THE MUSICAL, THE LARAMIE PROJECT, PETER AND THE STARCATCHER, and SHE KILLS MONSTERS. Tucker really enjoyed working closely with his fellow students and getting to know them better and is grateful not only for this opportunity to continue doing what he loves but for the love and support of his family and close friends.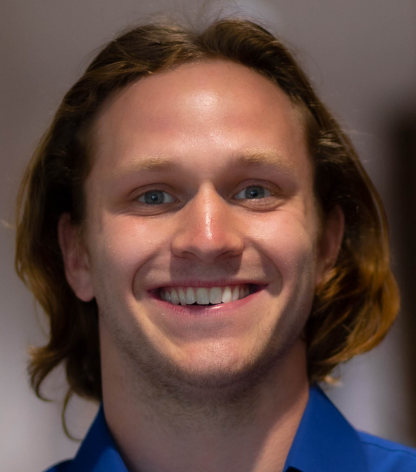 Tyler Lindquist
Lélie, Scenic Designer
Tyler Lindquist is a Junior at Avila University pursuing his degrees in Acting (BFA) and Theatre Education. For THE IMAGINARY CUCKOLD, Tyler is not only playing the heroic and noble Lélie, but he is also the scenic designer for this sensational show. He would love to thank Matt Schwader Harbor, his director, and Dylan Bollinger, his Technical Director, for both of these wonderful opportunities. He is astronomically grateful for his loved ones who have supported him throughout this entire journey, and he wants to give special gratitude and love to Kristina Rivera, Chiki Wikis, and Boo for being his everything in life. He hopes you all enjoy the show!!
---