Twelve Sketches
by Michalis Koutsoupides, DMA, Assistant Professor, Music & Artist-in-Residence
Poetry by Sara Teasdale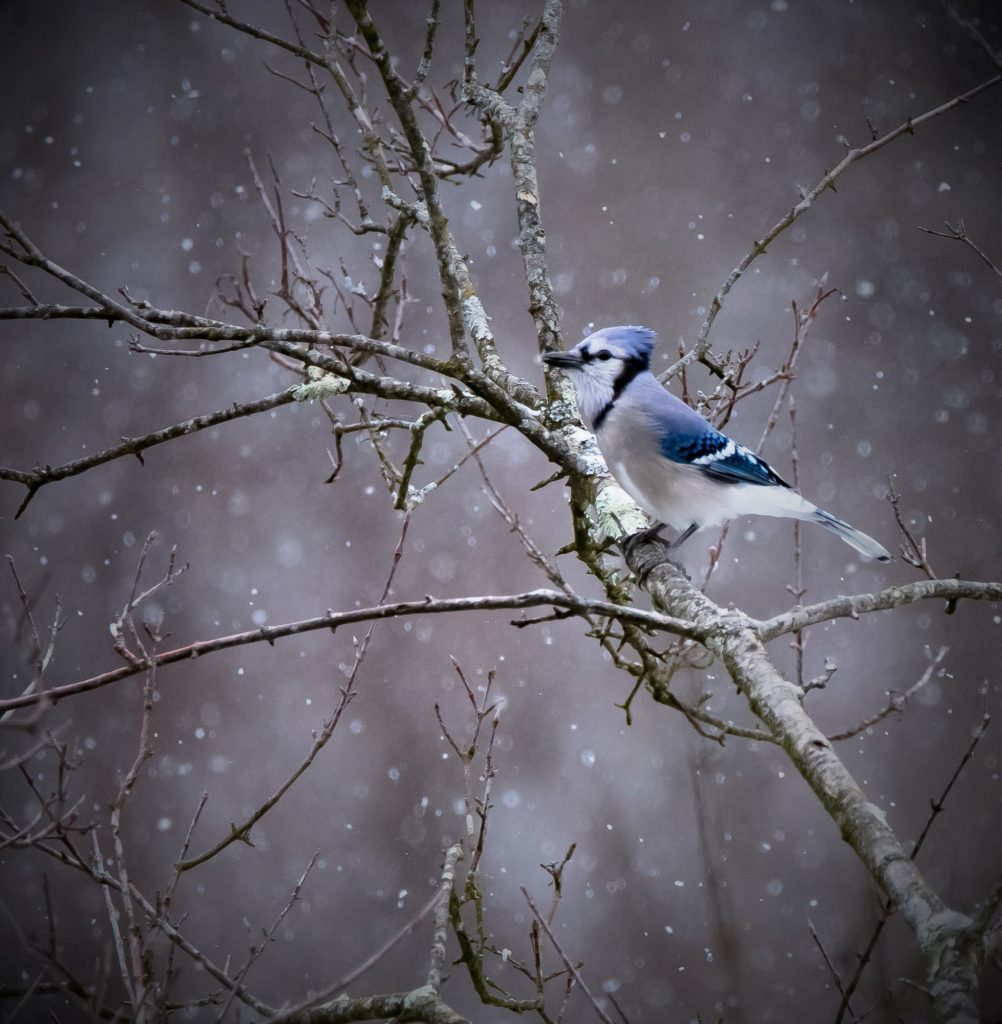 A Prayer

A Winter Bluejay

Chance

Come

Change

The Kind Moon

Meadowlarks

February Twilight

Gifts

I Know the Stars

May Wind

Joy
Program Notes:
During the 2019 France Choir tour, Dr. Bryson and Dr. Koutsoupides had a conversation on the bus imagining a composition that reflected the spirit of the Music Department at Avila University. The concept was to create a work incorporating all aspects of our musical identity: the choirs, orchestra, collaborative piano, soloists, and elements of music technology. The faculty knew they were returning to a building under construction and would be without a performance space for the next year. The faculty determined to create a work that would define our identity to be performed off-campus. We would take "Avila music" to Kansas City in celebration of our new building, our successful tour, and the growth of our program. A premier of the work was scheduled for March 29, 2020, at All Soul's Cathedral on the Plaza. And then the world stopped.
With the postponement of the premier, both Drs. Bryson and Koutsoupides determined we would wait to perform the work in our own space, awaiting the completion of the Goppert Performing Arts Center. Tonight, nearly 20 months later to the day — we premier Twelve Sketches!!!
Composer's Notes:
Michalis Koutsoupides, DMA
The idea to compose Twelve Sketches was conceived during the Avila Choir tour in France in the summer of 2019. Dr. Bryson and I were snowballing ideas for future collaborative projects to celebrate the completion of the Goppert Performing Arts Center's expansion, while on a bus ride to one of our many performance venues. Upon our return to Kansas City, she provided me with poetry written by Sara Teasdale (1884-1933) from which I selected twelve poems. The notion of traveling and reaching different destinations (as is our coursing through life) was conducive to the eclectic sound of the sketches that make up this work. Unlike most multi-movement works of cohesive nature composed by the great master composers, Twelve Sketches aims to take the listener on a journey through familiar but also exotic sounds, as inspired by the colorful poems of Sara Teasdale and interpreted in a free-form collection of short musical pieces.
I completed this work during a trip home to Cyprus in December of 2019, with the original intention to feature Avila's choirs, string orchestra, piano, and Dr. Bryson as soprano soloist. The work was to be premiered at a much earlier date but was postponed due to the Covid pandemic. Since then, a Music Technology concentration was added to Avila Music Department's degrees, which inspired me to enhance the original orchestrations with an electronic element. The new orchestrations were created over the summer of 2021 and aim to add musical colors and showcase how technology can complement and contribute to live performance.
It is my hope that you will find this musical journey enjoyable and inspirational!
A Prayer
Sara Teasdale
When I am dying, let me know
That I loved the blowing snow
Although it stung like whips;
That I loved all lovely things
And I tried to take their stings
With gay unembittered lips;
That I loved with all my strength,
To my soul's full depth and length,
Careless if my heart must break,
That I sang as children sing
Fitting tunes to everything,
Loving life for its own sake.
A Winter Bluejay
Sara Teasdale
Crisply the bright snow whispered,
Crunching beneath our feet;
Behind us as we walked along the parkway,
Our shadows danced,
Fantastic shapes in vivid blue.
Across the lake the skaters
Flew to and fro,
With sharp turns weaving
A frail invisible net.
In ecstasy the earth
Drank the silver sunlight;
In ecstasy the skaters
Drank the wine of speed;
In ecstasy we laughed
Drinking the wine of love.
Had not the music of our joy
Sounded its highest note?
But no,
For suddenly, with lifted eyes you said,
"Oh look!"
There, on the black bough of a snow flecked maple,
Fearless and gay as our love,
A bluejay cocked his crest!
Oh who can tell the range of joy
Or set the bounds of beauty?
Chance
Sara Teasdale
HOW many times we must have met
Here on the street as strangers do,
Children of chance we were, who passed
The door of heaven and never knew.
Come
Sara Teasdale
Come, when the pale moon like a petal
Floats in the pearly dusk of spring,
Come with outstretched arms to take me,
Come with lips pursed up to cling.

Come, for life is a frail moth flying
Caught in the web of the years that pass,
And soon we two, so warm and eager,
Will be as the gray stones in the grass.
Change
Sara Teasdale
REMEMBER me as I was then;
Turn from me now, but always see
The laughing shadowy girl who stood
At midnight by the flowering tree,
With eyes that love had made as bright
As the trembling stars of the summer night.
Turn from me now, but always hear
The muted laughter in the dew
Of that one year of youth we had,
The only youth we ever knew—
Turn from me now, or you will see
What other years have done to me.
The Kind Moon
Sara Teasdale
I think the moon is very kind
To take such trouble just for me.
He came along with me from home
To keep me company.

He went as fast as I could run;
I wonder how he crossed the sky?
I'm sure he hasn't legs and feet
Or any wings to fly.

Yet here he is above their roof;
Perhaps he thinks it isn't right
For me to go so far alone,
Tho' mother said I might.
Meadowlarks
Sara Teasdale
IN the silver light after a storm,
Under dripping boughs of bright new green,
I take the low path to hear the meadowlarks
Alone and high-hearted as if I were a queen.
What have I to fear in life or death
Who have known three things: the kiss in the night,
The white flying joy when a song is born,
And meadowlarks whistling in silver light.
February Twilight
Sara Teasdale
I stood beside a hill
Smooth with new-laid snow,
A single star looked out
From the cold evening glow.

There was no other creature
That saw what I could see—
I stood and watched the evening star
As long as it watched me.
Gifts
Sara Teasdale
I gave my first love laughter,
I gave my second tears,
I gave my third love silence
Thru all the years.

My first love gave me singing,
My second eyes to see,
But oh, it was my third love
Who gave my soul to me.
I Know the Stars
Sara Teasdale
I KNOW the stars by their names,
Aldebaran, Altair,
And I know the path they take
Up heaven's broad blue stair.
I know the secrets of men
By the look of their eyes,
Their gray thoughts, their strange thoughts
Have made me sad and wise.
But your eyes are dark to me
Though they seem to call and call—
I cannot tell if you love me
Or do not love me at all.
I know many things,
But the years come and go,
I shall die not knowing
The thing I long to know.
May Wind
Sara Teasdale
I said, "I have shut my heart
As one shuts an open door,
That Love may starve therein
And trouble me no more."

But over the roofs there came
The wet new wind of May,
And a tune blew up from the curb
Where the street-pianos play.

My room was white with the sun
And Love cried out in me,
"I am strong, I will break your heart
Unless you set me free."
Joy
Sara Teasdale
I am wild, I will sing to the trees,
I will sing to the stars in the sky,
I love, I am loved, he is mine,
Now at last I can die!

I am sandaled with wind and with flame,
I have heart-fire and singing to give,
I can tread on the grass or the stars,
Now at last I can live!
---
Dr. Michalis Koutsoupides
Assistant Professor, Music & Artist-in-Residence
Dr. Michalis Koutsoupides is currently Assistant Professor of Music and Artist in Residence at Avila University, where he teaches violin, viola, piano, music theory courses, music technology, and orchestra. Dr. Koutsoupides has taught in the public system and privately since 2007. He holds a Doctoral degree in Viola Performance from the University of Texas at Austin, a Master's degree in Violin Performance, as well as a Bachelor's degree in Violin and Composition from the University of Kansas, and Piano Diplomas from the National Conservatory of Cyprus and the Royal Schools of Music.
Dr. Koutsoupides appeared in music festivals across the United States, the Czech Republic, France, Italy, Greece, Cyprus, and the United Kingdom. Dr. Koutsoupides was featured as a soloist with the Cyprus Chamber Orchestra, the St. Joseph Symphony, the University of Kansas Symphony Orchestra, and the Austin Chamber Players. He recorded with groups in Texas, Kansas, Missouri, and New York, and has performed with the St. Joseph Symphony, Kansas City Chamber Orchestra, and the Kansas City Symphony, just to name a few.
He enjoys playing in the orchestra pit, creating Mainstage programming, and conducting for shows at the New Theater, KC Repertory theater, The Barn, Jewish Community Center, Johnson County Community College, Unicorn, American Heartland Theatre, Musical Theatre Heritage, and other venues around town. Michalis has orchestrated for new productions, such as Have You Met Miss Jones?, Rhythm City, Nelly Don, and arranged for several other productions. He has had the honor of sharing the stage with names such as Sir. Peter Gabriel, Idina Menzel, Shirley Jones, Ron Bohmer, Stevie Wonder, and many others. Originally a native of Cyprus, Dr. Koutsoupides has become a citizen of the United States as of 2017 and is proud to be calling Kansas City home.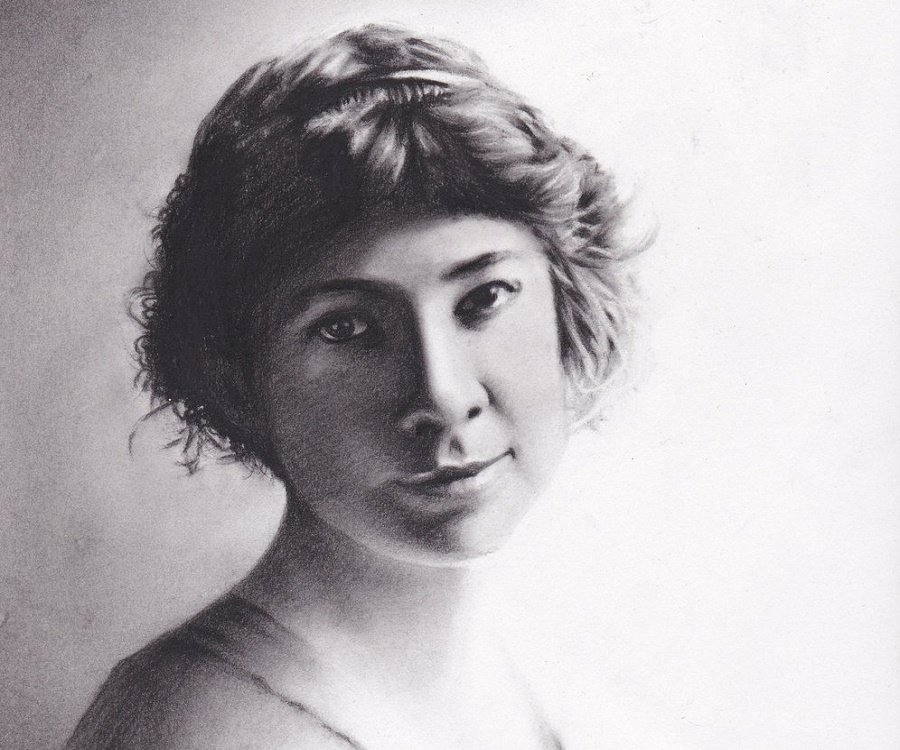 Sara Teasdale (1884-1933)
Bio Excerpt from Poetry Foundation
Sara Teasdale was born in St. Louis, Missouri to a wealthy family. As a young woman, she traveled to Chicago and grew acquainted with Harriet Monroe and the literary circle around Poetry. Teasdale wrote seven books of poetry in her lifetime and received public admiration for her well-crafted lyrical poetry which centered on a woman's changing perspectives on beauty, love, and death. Many of Teasdale's poems chart developments in her own life, from her experiences as a sheltered young woman in St. Louis, to those as a successful yet increasingly uneasy writer in New York City, to a depressed and disillusioned person who would commit suicide in 1933. Although later critics and scholars have marginalized or excluded Teasdale from canons of early 20thcentury American verse, she was popular in her lifetime with both the public and critics. She won the first Columbia Poetry Prize in 1918, a prize that would later be renamed the Pulitzer Prize for Poetry.
Teasdale's early collections of poetry include Sonnets to Duse, and Other Poems (1907); Helen of Troy, and Other Poems (1911); and Rivers to the Sea (1915). Reviewing the 1915 volume Rivers to the Sea, a New York Times Book Review contributor deemed the book "a little volume of joyous and unstudied song." Such damningly faint praise followed Teasdale throughout her career; critics found her poetry "unsophisticated" but full of musical language and evocative emotion. A New York Times Book Review contributor, writing about the 1917 edition of Love Songs, asserted that "Miss Teasdale is first, last, and always a singer."
Dr. Amity Bryson
Chair of the School of Performing Arts and Professor of Music
Dr. Amity Bryson is the Chair of the School of Performing Arts at Avila University in Kansas City, Missouri. After first attending Cottey College, Dr. Bryson completed a BS Ed in music education and an MM in voice performance at the University of Missouri—Columbia and later a DMA in voice performance and pedagogy at the University of Missouri—Kansas City Conservatory of Music. In addition to previous faculty appointments at William Woods University and Westminster College in Fulton, Missouri, Dr. Bryson has taught in the public school systems at both the elementary and secondary levels.
At Avila, Dr. Bryson remains in the classroom in addition to administrative duties. Dr. Bryson teaches various music courses each semester including applied voice. She has been instrumental in initiating a Bachelor of Music degree and revamping the Musical Theatre degree program within the College of Humanities and Performing Arts to offer programs balanced in technique and performance. Dr. Bryson conducts University Singers and Cyrene Inspiration (a Women's Ensemble) the top two choral ensembles on campus as well as Men's GLEE and Avila Singers. Avila Singers is the "original Avila Chorus" and open to all students on campus. Every School and College at Avila are consistently represented in this ensemble. Dr. Bryson believes "if a student wants to sing, I have a place for them in my ensembles."
University Singers has performed in Carnegie Hall and Festival Corale Internazionale di Roma; they have received invitations to perform at the Sydney Opera House, the Beijing Olympics as well as the Salzburg Mozart Choral Festival in Vienna 2011. Her singers returned to the Festival Corale Internazionale di Roma to perform a summer tour of Italy in June 2016 and were named Outstanding Ensemble of the Paris Choral Festival in 2019. Dr. Bryson has been selected to perform a residency at Carnegie Hall in 2022.
Dr. Bryson is active in local, state, and national professional music organizations. NATS has provided an opportunity to serve both students and colleagues most directly through local, state, and regional adjudications. Dr. Bryson has organized state and local NATS auditions hosted at Avila University three times. In addition to NATS, Dr. Bryson has served the Missouri Choral Directors Association as Repertoire and Standards Chair for Women's Choirs. Other professional organizations include the National Association for Music Educators, College Music Society, and the Missouri Association of Departments and Schools of Music.
As a lyric soprano, Dr. Bryson continues to perform on both the recital and opera stage finding ways to incorporate her research into performance. Her main area of research broadly encompasses women in music. For example, she recently performed a program of art songs by women composers from Anne Boleyn to Amy Beach and featuring In a Persian Garden by Liza Lehmann demonstrating the development of the female composer from the parlor to the concert stage. Other areas of research include the impact of music on the women's movement in the 1970s and the relationship of music and politics through propaganda, censorship, and latent psychological effects. This scholarship has resulted in the creation of a course entitled "Music and Politics" at Avila. In fall 2018, Dr. Bryson earned a sabbatical to perform an immersive study of Techno in Berlin, Germany. She returned from a sabbatical to immediately incorporate this scholarship into the "Music and Politics" course taking students back to Berlin with her in May of 2019. Students were exposed to the juxtaposition of jazz and the Germans in the 1940s with Techno Music of the late 1990s/early 2000s in relation to global politics and the fall of the Berlin Wall.
John Livingston
Staff Accompanist
John Livingston has worked extensively as a collaborative pianist, getting his start at the age of 13. He has a continuous stream of collaborative experiences including, but not limited to, choirs, musical theatre, college instrumental lessons, and recitals.
Under the highly-sought tutelage of Dr. Robert Weirich, John earned his Bachelor's of Music (cum laude) in 2017 from the University of Missouri-Kansas City. During this time, John gained valuable experience working with a wide variety of singers from all UMKC voice studios. John was invited to perform Stravinsky's "No Word from Tom" from Rake's Progress at the Conservatory commencement.
Subsequently entering the Master's program in piano performance at UMKC, John was privileged to study under 2013 Van Cliburn finalist Sean Chen. Expanding on his accompanist skills, John regularly performed and provided mentorship for a variety of musicians, including vocalists, violinists, cellists, oboists, and trombonists. Pursuing a longtime love of opera, John accepted a graduate assistantship as an opera accompanist. During this time, John formed a relationship with the Lyric Opera of Kansas City, performing for its Opera to Go program and serving as a vocal coach for Lyric Resident Artists. John was chosen as the Resident Artist/Coach Accompanist for the Lyric's 2019-2020 season.
Additional recent endeavors include performances with Opera 180 for their premier production of "Bon Operatit!" John has performed masterclasses with esteemed teachers, including Gilbert Kalish, Alon Goldstein, and Margot Garret. John is a founding member and the principal accompanist of Choral Spectrum, an LGBTQ+ and supporting choir—the first of its kind in Kansas City.
John joined the Avila community in 2018 as a staff accompanist. His excellence in performance and pedagogy as well as his demeanor with students and colleagues led to an adjunct teaching position upon the completion of his Master's degree in 2019. John teaches applied piano, accompanying, and Music History.
Avila Singers
Soprano
Abby Dearing
Gabriella Fast
Miriam Gleeson
Amy Hernandez-Luna
Ju Young Morimoto
Alison Prettyman
Amelia Redick
McKenna Sanford
Sadie St. Clair
Kristina Taylor
Taylor Williams
alto
Isabella Brauner
Ariana "B" Givens
Sierra Hernandez
Gracey Hopkins
Rachel Howard
Gaby Koch
Isabel Seiter
Adrianna Wendel
Kathryn Sade
Brooke Truelove
tenor
Richard Bertoldie
Andrew Burnett
Garland Moore
bass
Nick Castor
Paul Joseph
Christian Lucas
Tucker Rushing
Brandon Williams
Orchestra
Violin I
Kyleigh Zoltek
Tyler King
violin II
Kylie Hurd
Sr. Ly Vu
viola
Sarah Holman
Jordan Nichols
Charlie Parsons
cello
Dana Woolard-Hughlett
Performing Arts Faculty
Dean of the College of Liberal Arts and Social Sciences
Dr. Charlene Gould
Chair of Performing Arts
Dr. Amity Bryson
Director of Performance Studies
Matt Schwader Harbor
Director of Design and Technology
Artist in Residence
Dr. Michalis Koutsoupides
Adjunct Faculty
Chioma Anyanwu
Jim Fletcher
Hope Goertzen
Nicole Green
John Livingston
Gene Mackey
Andy Perkins
Dr. Aaron Redburn
Kristina Ruf
Shannon Smith-Regnier
Dana Woolard-Hughlett
Alexandra Pilley
---
Arts at Avila
Your Support of the Arts Makes the Difference
In May 2022, Dr. Amity Bryson will be in residency at Carnegie Hall and she will be bringing Avila's University Singers with her. Your gifts will help make this amazing opportunity possible for Avila students.
Friends
David C. Connor
Heather Noble
Marcia, Jean & Rosie Pasqualini
Pattie & Kevin Robertson
Regina Staves, Ph.D. & Ryan Staves
Scott & Diann White
Sponsors
Wendy & John Acker
Amy Bucher
Darby Gough & Girls
Troy & Paige Illum
Paul & Mary LeCluyse
Gene & Sheryl Mackey
Sue Ellen McCalley
Mr. Nick & Dr. Amy Milakovic
Dr. Cathy Miller
David & Maggie Mohrfeld Davis
Alicia & Randy Murillo
Benjamin Pascoe
Blair & Sue Penney
Matt Schwader Harbor
Diana & Jim Taylor
Nancy J. White
Susan & Chris Winters
Mr. & Mrs. Sabin Yanez
Patrons
Anonymous gift in honor of the Sisters of St. Joseph of Carondelet
Walter Brandes
Dr. Amity H. Bryson
Bill & Jean Buchanan
Lauren E. Chiodo-Benmuvhar
Carol K. Coburn, Ph.D.
Constance M. Cooper Charitable Foundation
Mr. Bob Crow & Mrs. Belinda R. Troxler
Roderick J. & Jo Anne Cyr Foundation
Carol Davis
Joseph & Susan Fahey
Dave & Geri Frantze
Vita Goppert Charitable Trust
Richard & Charlene Gould
Dr. Andy Jett & Brad Ozias
Drs. Larry & Jan Marsh
Anya, Suzanne & Dr. Jeffrey Myers
Robert M. Scoles 88'
Victor E. & Caroline E. Shutte Foundation
Dr. Ronald A. & Mrs. Suzanne Slepitza
Dr. Jordan Wagge
Jim & Sue Willcox
David & Ginny Woy