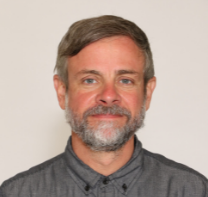 Dr. Parsons is an Associate Professor of Philosophy at Avila University. He joined the department in August 2008 from his previous teaching positions at Central Michigan University in Mount Pleasant, Michigan (2007-08) and SUNY-Monroe Community College in Rochester, New York (2005-07). His research currently focuses on the philosophical problems of how we represent phenomena of violence and how we exercise moral judgments about it, in particular as these problems relate to mass violence & genocide. In this arena, the questions are:
What is it that is under consideration for reflection when one "thinks clearly about violence"?
How are philosophers to represent and reflect upon phenomena that in its most concrete manifestation is an experience of harm and suffering?
How does one frame the historical realities of violence in ways which make violence salient for those it is being represented for?
He has presented his research in the Republic of Korea, Hungary, Canada, and Italy, most recently with the Society for European Philosophy/Forum for European Philosophy. He currently teaches courses within the areas of Social-Political Philosophy (Feminist Philosophy, Philosophy of Race, Philosophies of Violence & Power), Ethics, Philosophy of Religion, Human Rights & Social Justice, and Critical Reasoning. He continues to co-teach interdisciplinary courses which integrate philosophy and other academic perspectives/methodologies (Women's & Gender Studies, Media & Film Studies, and Social Work). Finally, Dr. Parsons recently completed his work on the "Cultural Diversity & Conflict Management" curriculum, a 5-year project funded by the Conrad N. Hilton Foundation and provided to the global Sisters of St. Joseph community. With his fellow academic evaluator, Dr. Carol Coburn (Professor Emerita of Religious Studies at Avila), they designed, refined, and evaluated this curriculum along with over 135 Sisters of St. Joseph from around the world. Within their evaluator roles, the project has taken them to France, Haiti, Denmark, Argentina, Brazil, India, and around the U.S. A published paper on the project can be found via this link here.
Ph.D., Michigan State University 2004