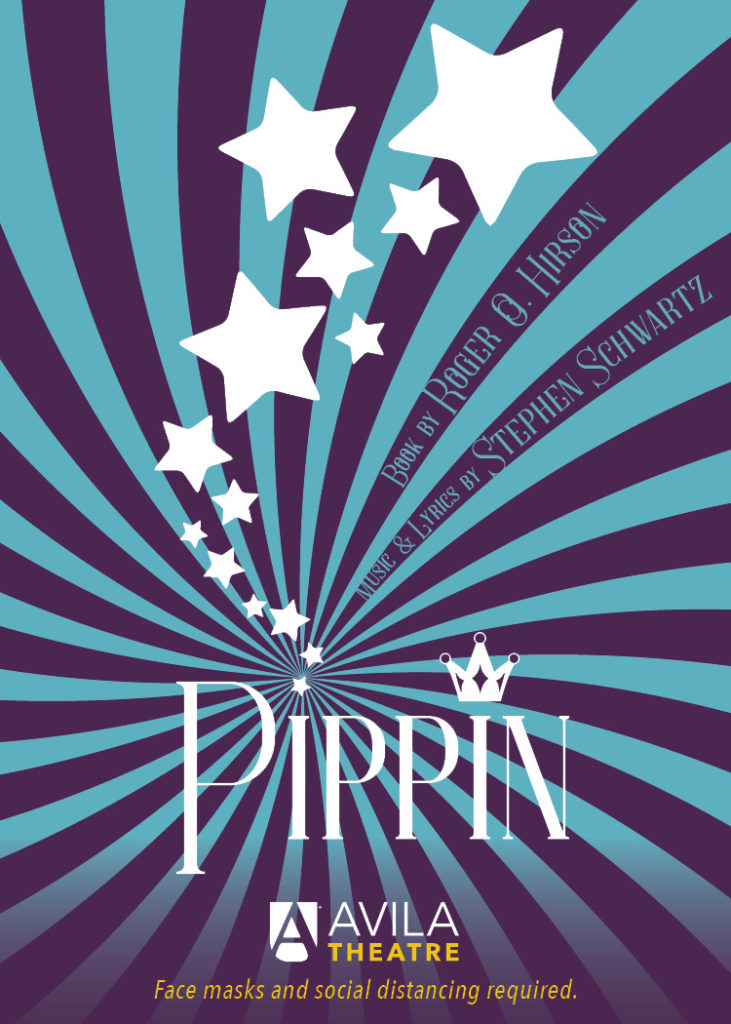 Pippin
Book by Roger O. Hirson
Music & Lyrics by Stephen Schwartz
April 22-24 at 7:30 pm
April 25 at 2 pm
Avila University Quad
11901 Wornall Road
Kansas City, MO 64105
Face masks and social distancing required.
Tickets
To reserve tickets, please contact our Box Office via telephone at 816.501.3699 or email at box.office@avila.edu.
---
Cast
Leading Player
Understudy
Garland Moore
Rachel Howard
Pippin
Understudy
Daniel Hicks
Richard Bertoldie
Charlemagne
Understudy
Paul Joseph
Davin Zamora
Lewis
Christian Lucas
Fastrada
Understudy
Taylor Williams
Gracey Hopkins
Berthe
Understudy
Ariana Givens
Lynn Winkler
Catherine
Understudy
Danielle Adcock
Adrianna Wendel
Theo
Understudy
Kaitlyn White
Mary Hayes
Players:
Rachel Howard, Gracey Hopkins, Richard Bertoldie, Adrianna Wendel, Davin Zamora, Lynn Winkler, Mary Hayes, Paul Joseph, Christian Lucas, Taylor Williams, Ariana Givens, Danielle Adcock, Kaitlyn White
Production Staff
| | |
| --- | --- |
| Director | Chioma Anyanwu |
| Music Director | Dr. Amity Bryson |
| Choreographer | Hope Williams |
| Scenic Designer | Katie Hammell |
| Costume Designer | Shannon Smith Regnier |
| Lighting Designer | |
| Sound Designer | Hannah Zimmerman |
| Properties Designer | Isabella Brauner |
| Stage Manager | Tinna Rivera |
| Technical Director | |
| Assistant Stage Managers | Tyler Lundquist, Izaak Kimsey |
| Assistant Scenic Designers | Christian Lucas, Isabella Bruaner |
| Assistant Costume Designers | Kaitlyn White, Eli Peach |
| Assistant Lighting Designers | Talia Hinckley, Adrianna Wendel |
| Assistant Sound Designer | Eli Peach |
| Box Office Supervisor | Alexandra Pilley |
Music Accompaniments
by Dr Michalis Koutsoupides
Production Crew
| | |
| --- | --- |
| Scenic Change Artist | Rachel Howard |
| Paint/Props Crew | Ariana Hernandez, Garland Moore, Izaak Kimsey, Lynn Winkler |
| Master Carpenter | Katie Hammell |
| Carpenters | Christian Lucas, Davin Zamora, Andrew Peveler, Richard Bertoldie, Daniel Hicks |
| Costumes | Kaitlyn White, Adrianna Wendel, Olyvia Anothayanontha |
| Electricians | Talia Hinckley, Adrianna Wendel, Ariana Givens |
| Light Operator | Talia Hinckley |
| Sound Board Operator | Hannah Zimmerman |
| A2 | Eli Peach |
| Run Crew | Isabella Brauner, Ariana Hernandez |
| Wardrobe Crew | Kaitlyn White, Olyvia Anothayanontha, Talisha Williams |
| Production Office | Matt Schwader Harbor, Adrianna Wendel, Christian Lucas, Tinna Rivera |
| House Manager | Olyvia Anothayanontha |
| Box Office | Stephanie Hatesohl |
Musical Numbers
Act I
| | |
| --- | --- |
| Magic to Do | Leading Player, Players |
| Corner of the Sky | Pippin |
| War is a Science | Charlemagne, Pippin, Players |
| Glory | Leading Player, Players |
| Gory Tag | Players |
| Corner of the Sky (Reprise) | Pippin |
| Simple Joys | Leading Player |
| No Time at All | Berthe, Players |
| With You | Pippin |
| Spread a Little Sunshine | Fastrada, Players |
| Morning Glow | Pippin, Players |
Act II
| | |
| --- | --- |
| Opening-Act II | Players |
| Right Track | Leading Player, Pippin |
| Kind of Woman | Catherine |
| Extraordinary | Pippin |
| Prayer for a Duck | Pippin, Players |
| Love Song | Pippin, Catherine |
| Corner of the Sky (Last Reprise) | Pippin |
| I Guess I'll Miss the Man | Catherine |
| Finale | Leading Player, Pippin, Players |
Performing Arts Faculty
Dean of the College of Liberal Arts and Social Sciences
Dr. Charlene Gould
Chair of Performing Arts
Dr. Amity Bryson
Director of Performance Studies
Matt Schwader Harbor
Director of Design and Technology
Artist in Residence
Dr. Michalis Koutsoupides
Adjunct Faculty
Dr. Kelly Morel
Jim Fletcher
Hope Goertzen
Nicole Green
Manon Halliburton
John Livingston
Gene Mackey
Dr. Daniel Morel
Andy Perkins
Kristina Ruf
Shannon Smith-Regnier
William Warren
Alexandra Pilley
Special Acknowledgments
Maintenance and Housekeeping
Office of Advancement
Office of Marketing and Communication
Pattie Robertson
Belinda Troxler and Bob Crow
The director would like to personally say, "special thanks to the Avila Theatre administration for their commitment to safety and excellence. Your work ethic inspires me."
---
Director's Notes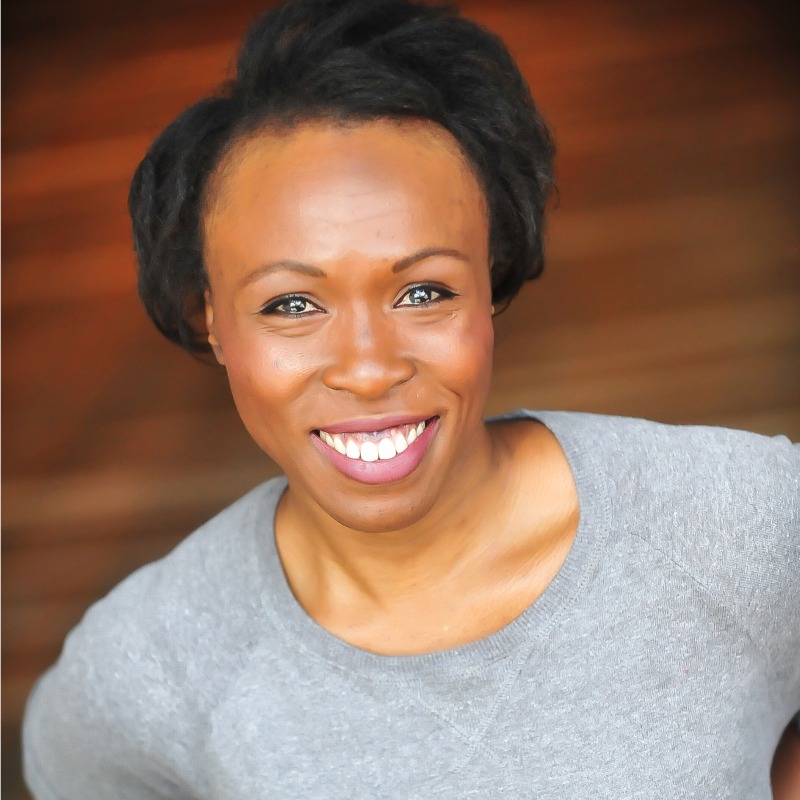 No matter who you are or where you live, the last fourteen months have been peppered, if not riddled, with a degree of uncertainty unlike anything most of us have ever experienced. An uncertainty that has moved us to carved out extraordinary paths to navigate our once ordinary lives, and has conjured up questions we weren't prepared to face.
Pippin is such a relatable character in this sense. He is eager to live a fulfilled, meaningful life, but doesn't know how or where to begin anymore. The journey of Pippin parallels an existential tug-of-war that has become all too familiar for many of us, but it also parallels a resilience of spirit; an unyielding search to find your purpose in the midst of consecutive obstacles. We have slowed down, but we have not stopped.
—Chioma Anyanwu, Director
Who's Who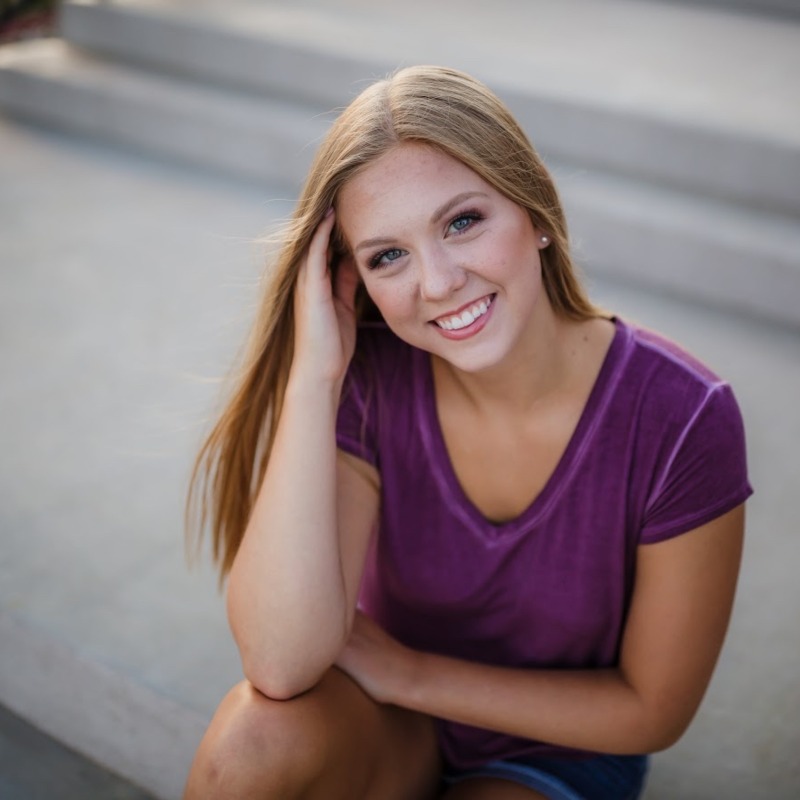 Danielle Adcock
Catherine/Player
Danielle Adcock is a Freshman at Avila University this year and studying Musical theatre with a minor in dance. Watching musicals growing up and becoming more invested in it her senior year, and soon became a passion of hers. She will be playing Cathrine in this production of Pippin and she is so excited for you to see everyone's hard work that has been put into the show!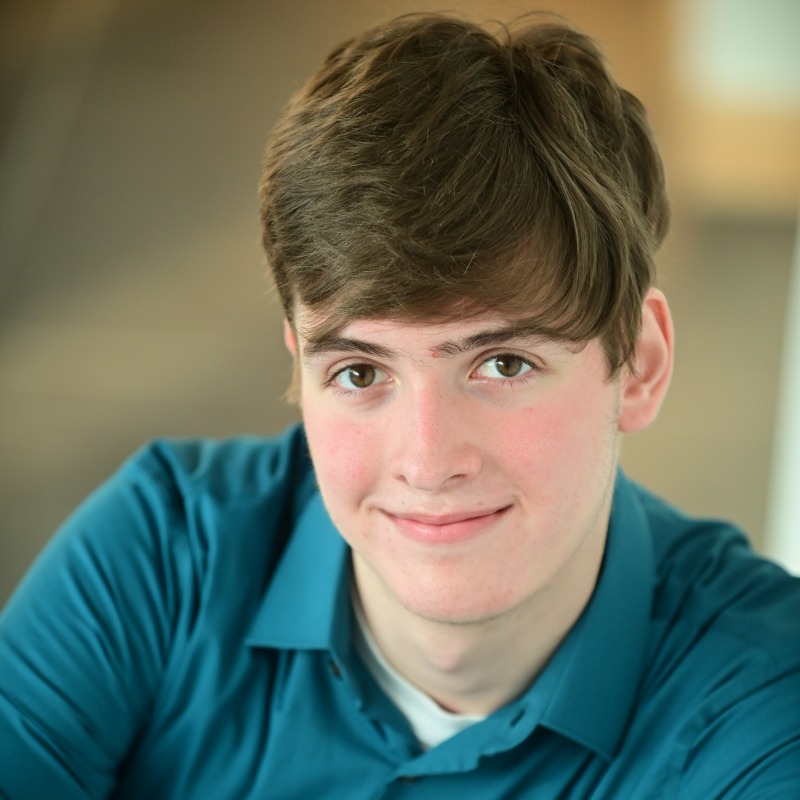 Richard Bertoldie
Understudy-Pippin/Player
Richard Bertoldie is a second year student at Avila, and is a Acting + Directing and Producing Major, and he is so excited to be in Pippin! He has previously been seen in War of the Worlds, As You Like It, Miss Nelson Missing!, Harvey, Twenty20s, and A Servant of Two Masters. This is his introduction to outdoor theater, and he is thrilled to be learning a new form of theater and be back for an in person show. He would like to thank his family and friends for providing him a blanket of support through a stressful semester and a challenging intensive experience. He cannot wait for the magic to be done, and is grateful for the continued opportunities to learn and grow as an artist!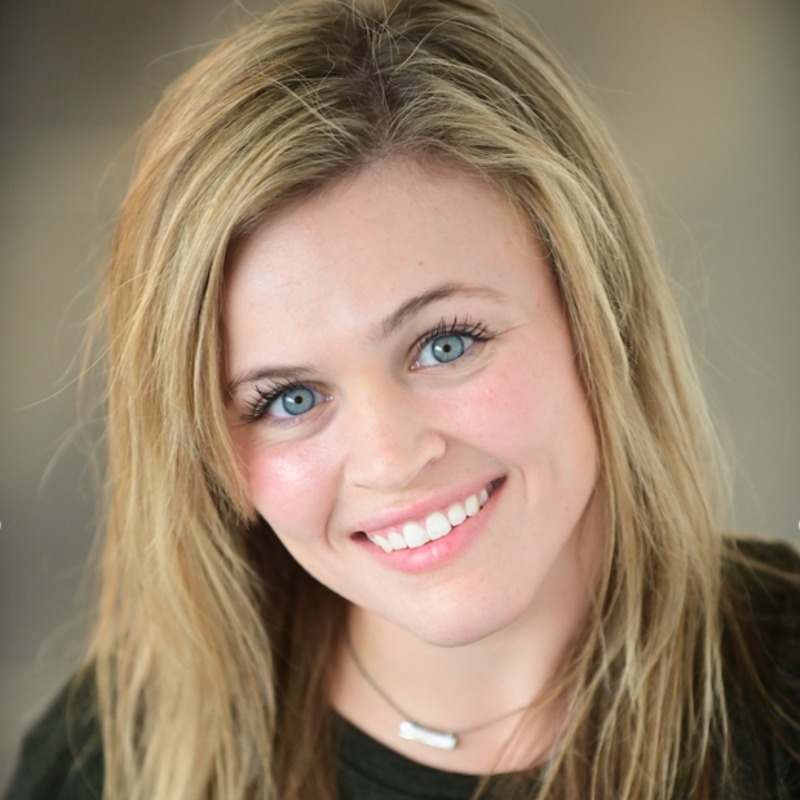 Isabella Brauner
Prop Master & Assistant Scenic Designer
Isabella is a special education and theater double major in her second year. Past Avila performances include A Servant of Two Masters, Twenty 20's, Harvey, Miss Nelson Is Missing, As You Like It, and War of the Worlds. She has also enjoyed being prop master for Twenty 20's, and assistant sound designer for A Servant of Two Masters. She is very excited and thankful for the opportunity to be able to stretch her creative abilities and for everything she has learned during the process. She would like to thank Dylan for the opportunity, and Katie for everything she has learned from her. Break a leg to the wonderful cast, and a toast to the Board of Avila Theater for their dedication to the department's success despite hectic times.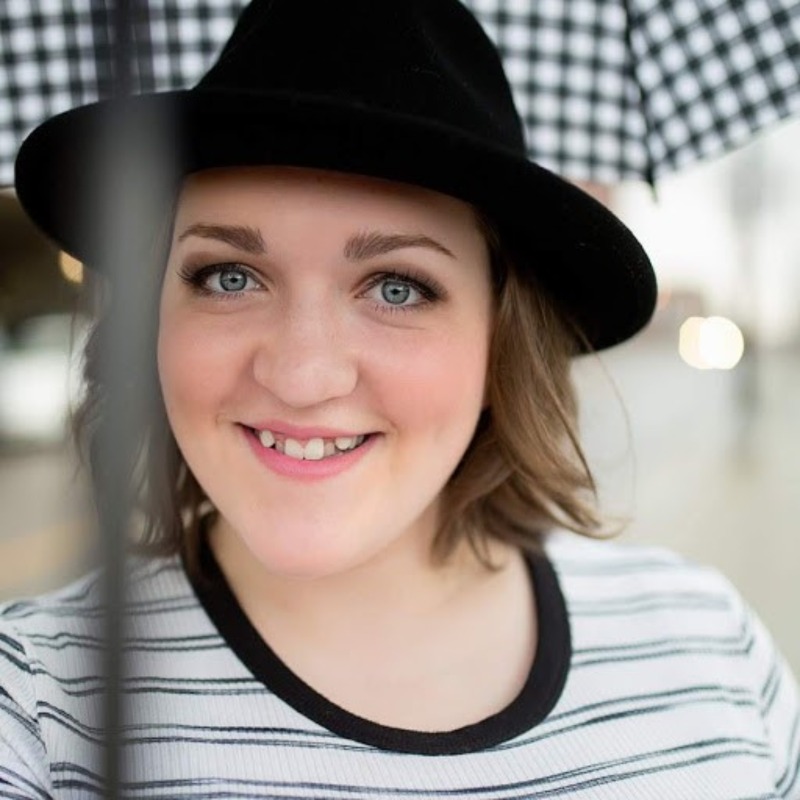 Ariana Givens
Berthe/Player
Ariana Givens is a freshman who is currently majoring in Acting. This is her third production at Avila University. Previously she was in Harvey and Servant of Two Masters. This experience has been extremely enlightening for her educationally and she has been so grateful for the opportunity to learn and grow. She would like to give a special thanks to the director of this production for sharing her knowledge and wisdom. Her friends and family have also been her rock and her guiding light. She can't wait to see what the future holds.
Katie Hammell
Scenic Designer
She designed the set for Pippin. She's pretty good at designing sets, don't you think?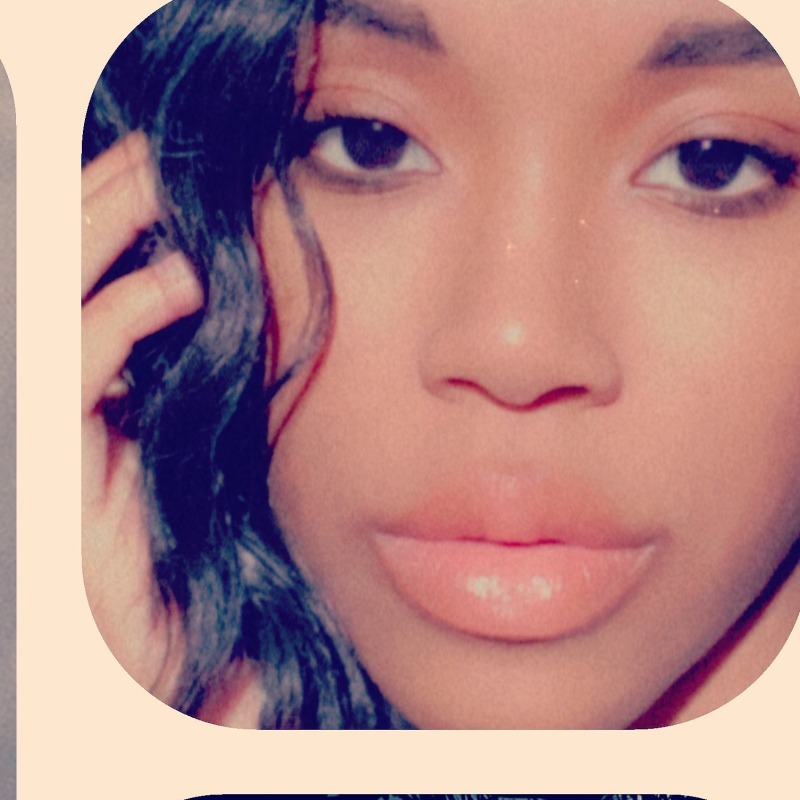 Mary Hayes
Understudy-Theo/Player
Mary Hayes is a first-year Voice Performance Major with a concentration in Music Technology. She is very excited to be a player in Avila's production of Pippin. Mary has enjoyed her time this year in University Singers as well as being a Soprano section leader in Avila Singers. She would love to thank the director as well as the cast for their handwork and positivity throughout the rehearsal process.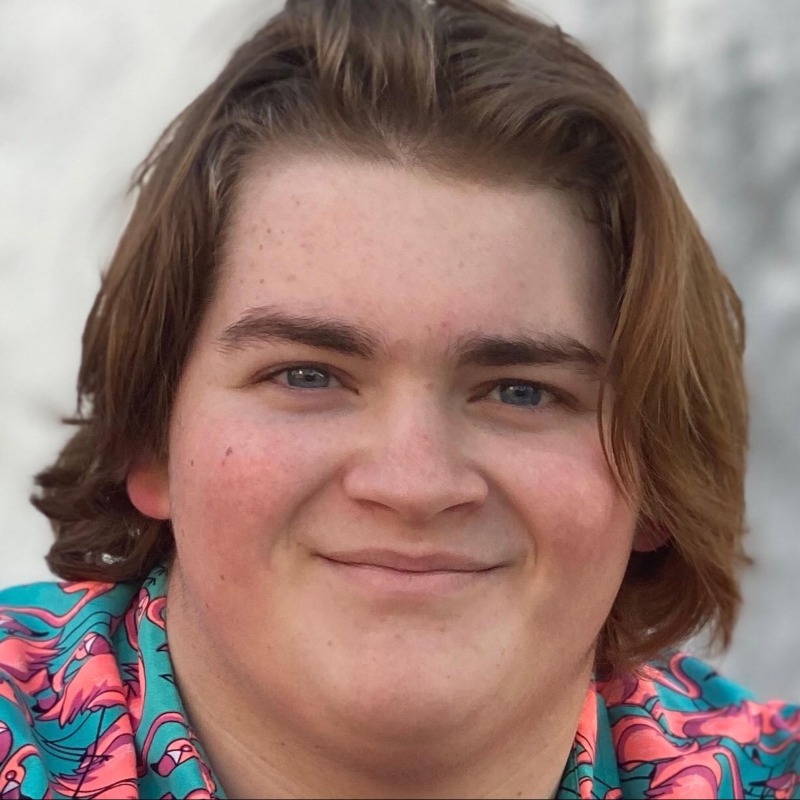 Daniel Hicks
Pippin/Player
Daniel is a first year at Avila University. His concentration is musical theatre. This is Daniel's 37th show but his 3rd at Avila. His past roles at Avila include Charles in "Servant of Two Masters" and two characters in "Twenty20s." He is excited for his first college musical and can't wait for next season!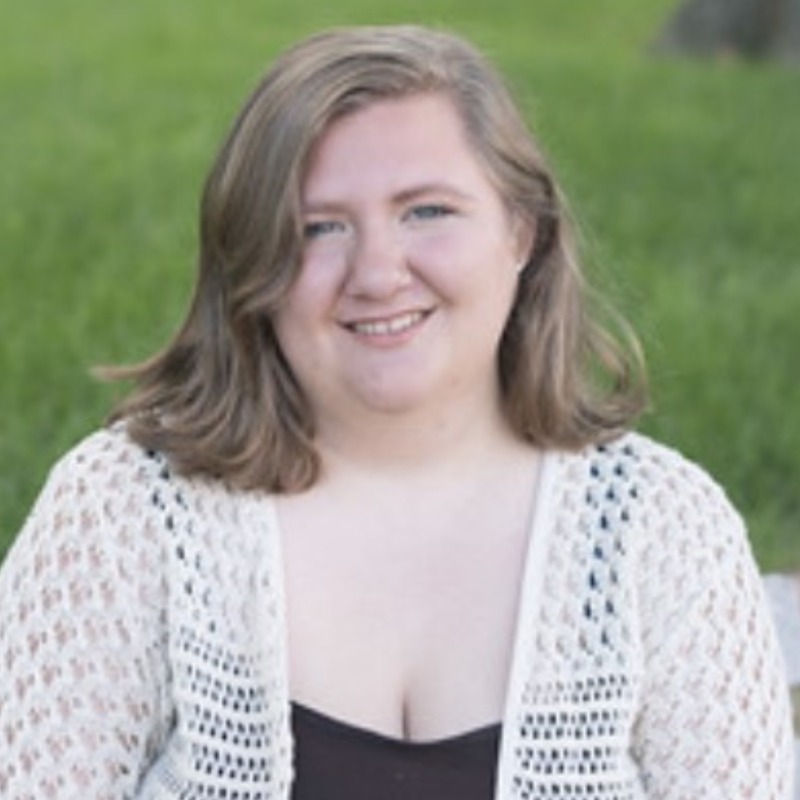 Talia Hinckley
Assistant Lighting Designer
Talia Hinckley is a freshman at Avila University studying Theatre Design and Technology. She has always had an appreciation for theatre that grew into a passion as she grew older. Once she switched over to the technical side of theatre in high school, she knew she had found her home. Talia is the Assistant Lighting Designer and Light Operator for this production. She is enthusiastic about being able to do what she loves again, and would like to thank everyone involved who made this show possible."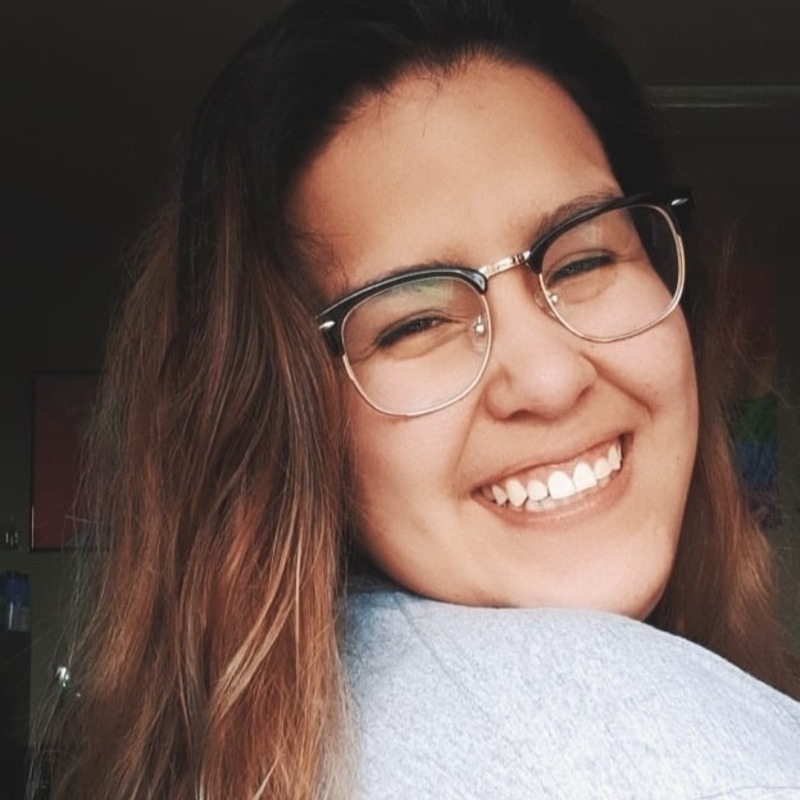 Gracey Hopkins
Player
Gracey Hopkins (Player) is a fifth-year B.A. Music student. After Gracey's Avila debut in Urinetown (2017), she took time to work behind the scenes and is now here to book-end her Avila undergrad chapter! Starting in the fall, Gracey will continue attending Avila as a graduate student in education pursuing her certification in Music: Vocal Performance. "I am so thankful to have a chance to be back on stage and to spread the ✨MAGIC✨ to all those who can come and see all the hard work the cast and crew have done to make this show accessible in the midst of a global pandemic! Theatre makers have always been the most innovative people I know and this just proves that against all odds we can and will continue to make theatre happen."
From Gracey: "I would like to thank the faculty and staff for all of their love and support through the process, the cast for being such an amazing group of people to work with, I am glad to be able to call you all my friends! To my mom, Debbie, thank you for always being there to support and encourage me even when you think the ideas I have are a bit crazy. Gabby thank you for reminding me that I can do anything I put my mind to, and Taylor thank you for giving me a space to truly be myself! To the audience, enjoy and let the ✨MAGIC✨ take you away tonight!"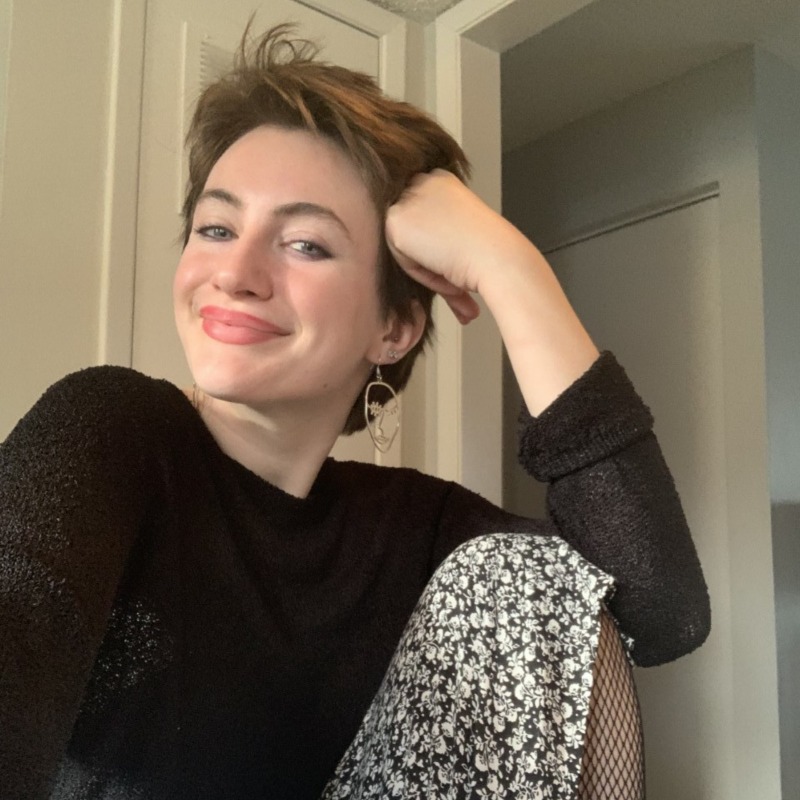 Rachel Howard
Understudy-Leading Player/Player
Rachel is a second year student studying Acting. Her past Avila performances include As You Like It, Miss Nelson is Missing, Twenty20s, and A Servant of Two Masters. She is incredibly grateful to work with so many amazing artists and storytellers here at Avila. She would like to thank her fellow classmates for inspiring her everyday and her professors for giving her the tools to grow as a student and artist. She would also like to thank her family and friends for providing her with so much love and support. She hopes that you enjoy the thrills and chills of Pippin and that it provides you with some simple joy!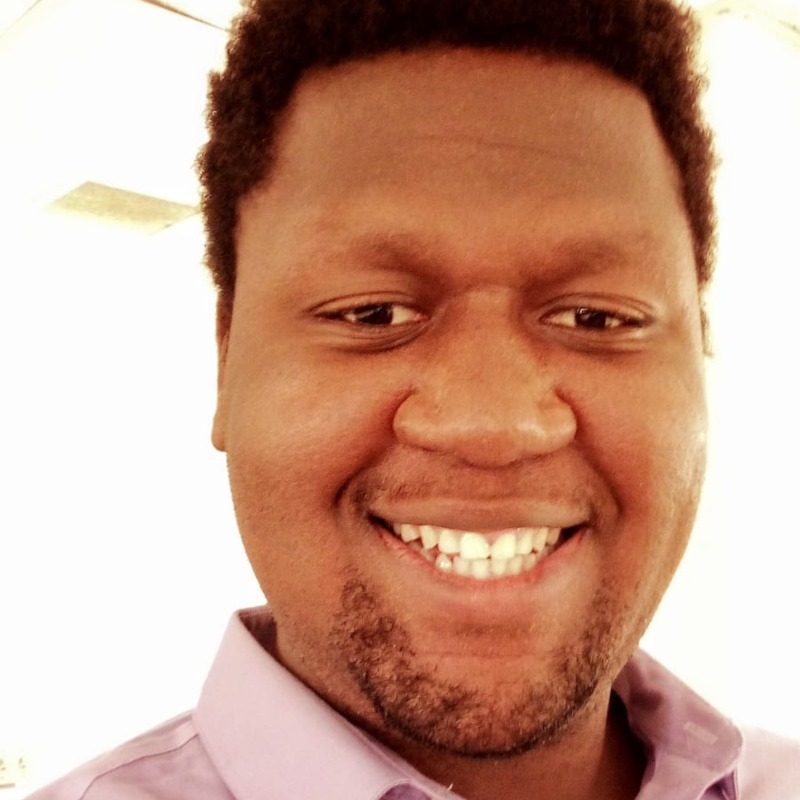 Paul Joseph
Charlemagne/Player
Paul Joseph is a first year transfer student at Avila University. A former chemist from New York, Mr. Joseph is a bass-baritone majoring in vocal performance and studying under Amity Bryson, PhD. His passion for music started in the fall of 2007 in Port-au-Prince, Haiti after joining the school choir under the baton of Will Hodgson with whom he's learned and performed works of imminent composers. Fluent in French, Haitian Creole and Spanish, Mr Joseph is also knowledgeable of German and Italian diction. He joins the cast of Pippin as Charlemagne where he details the science of war and presents all that being a King entails.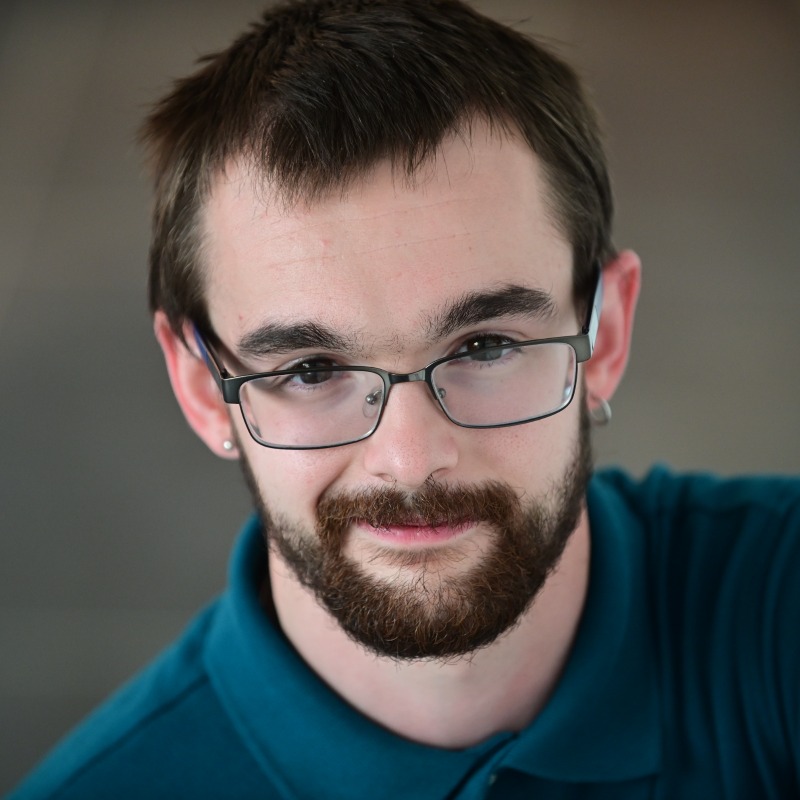 Izaak Kimsey
Assistant Stage Manager
Izaak Kimsey is a senior working on his Bachelor's in Kinesiology with a minor in Theatre. In his first play, he played Sir Oliver Martex in Shakespeare As You Like It. His second show was designed by the students called Twenty20's based on true events happening in that year. He is was an assistant stage manager for A Servant of Two Masters and now Pippin. It is exciting for him to be working behind the scenes. He is excited to be doing theatre during this strange time in our lives.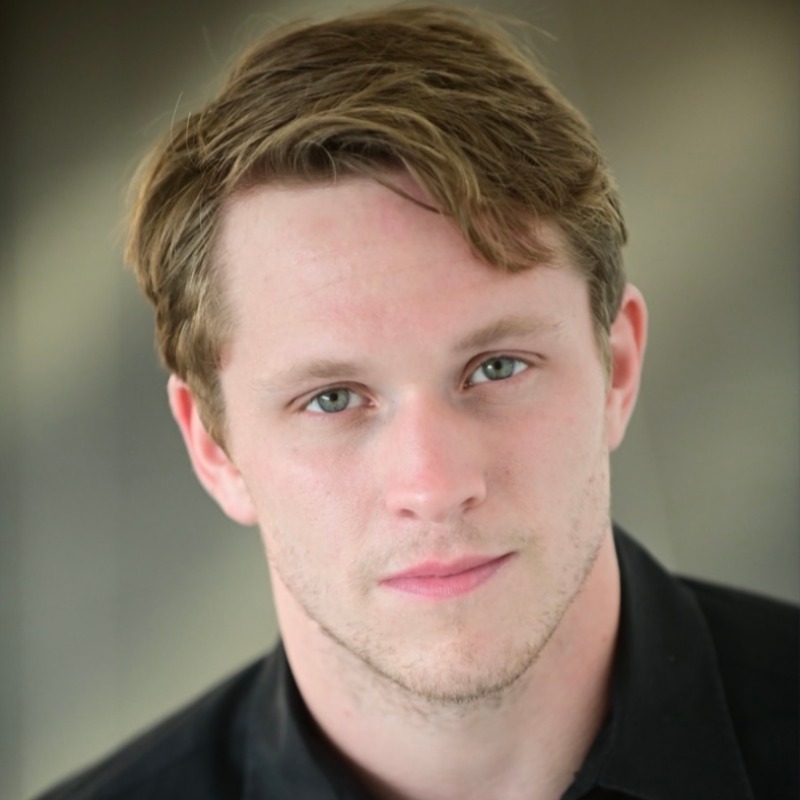 Tyler Lindquist
Assistant Stage Manager
Tyler is stepping off of the stage into an assistant stage management role. He wants to thank Amity Bryson, Chioma Anyanwu, and Matt Schwader Harbor for the opportunity. He also wants to astronomically thank Tinna Rivera for everything she has taught him and helping guide him through this entire experience. Tyler wants all of you theatre fanatics to enjoy this absolutely wonderful show!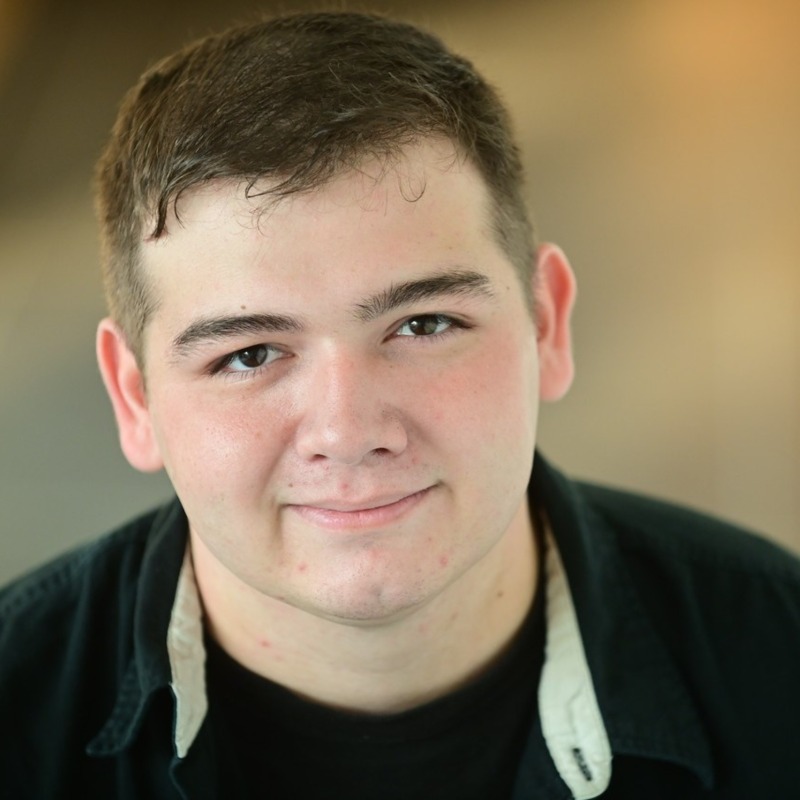 Christian Lucas
Lewis/Player
Christian Lucas is a junior at Avila University where he is studying for his BFA in Acting. He graduated with his AA degree at Independence Community College in Independence KS last year. He enjoys doing anything and everything in the theatre such as carpentry, lighting, directing, props, and of course acting! His favorite roles he has done include Tom – The Glass Menagerie and Peter – Silent Sky at ICC as well as Wilson – Harvey and Fernando Gomez – Servant of Two Masters at Avila. He is super excited to be playing the role of Lewis!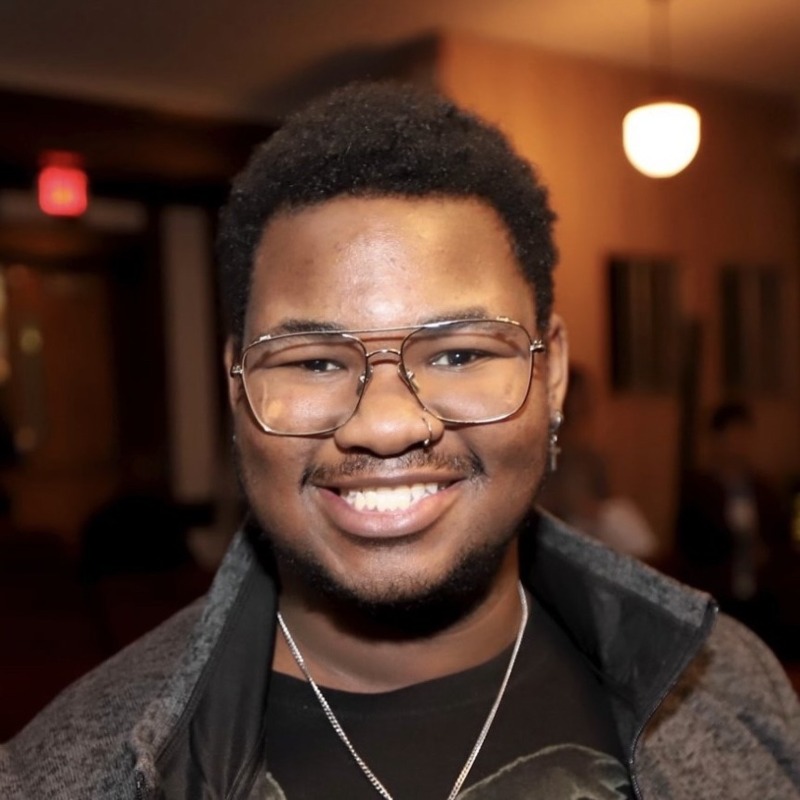 Garland Moore
Leading Player/Player
Garland Moore is a third year at Avila University and is studying Voice Performance. His past Avila performances include The Unsinkable Molly Brown, Miss Nelson is Missing, And Twenty20's. He has a passion for performing and it is shown in his work. He loves music and theatre and enjoys the opportunity to be able to perform with such amazing cast members and directors. Garland would like to thank all of the performing arts faculty and students, director Chioma Anyanwu, his family, friends, and everyone one else who has been involved in his journey as both an actor and a musician. He continues to strive for success and to keep on reaching greater heights in his career.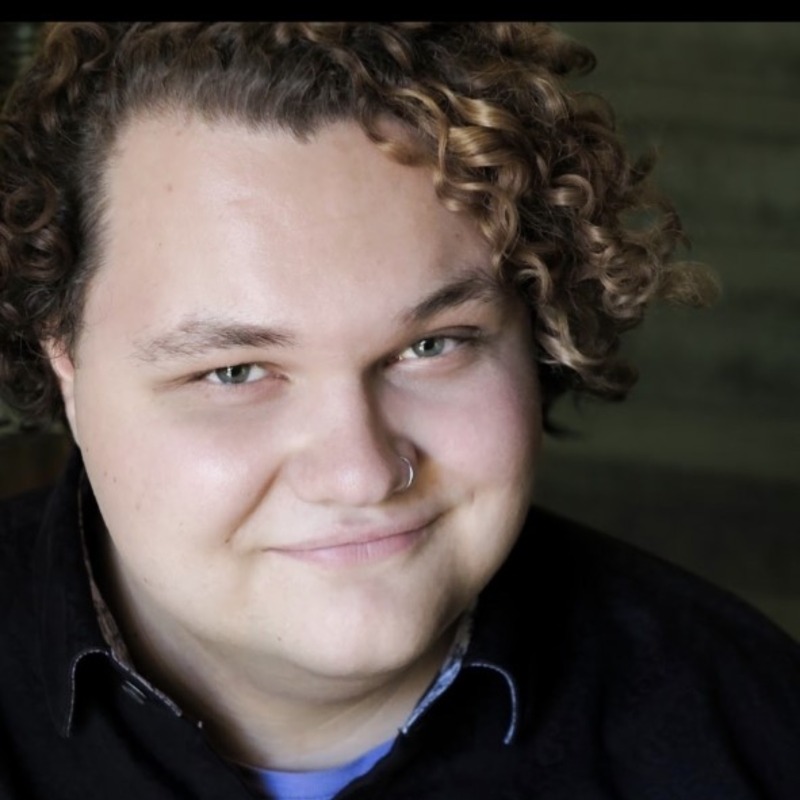 Eli Peach
Asst. Sound Design., Asst. Costume Design., and A2
Clearly he is a Peach of all trades.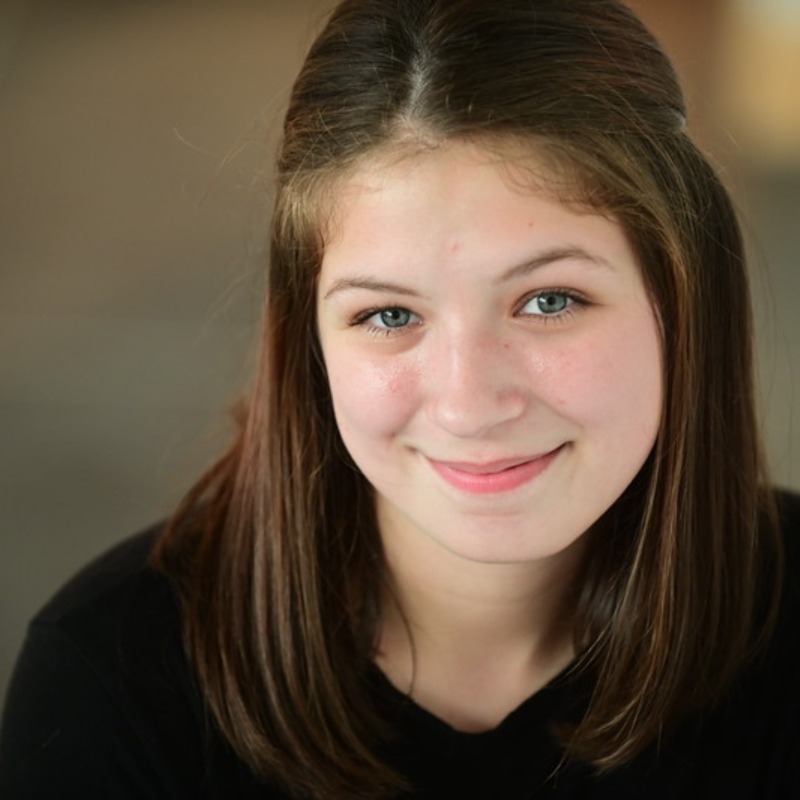 Tinna Rivera
Stage Manager
Tinna Rivera is a third year studying Technical Theatre. Her passion for theatre began unexpectedly in high school and has grown astronomically as she learns and develops new skills. Tinna was the stage manager for this production. She is incredibly thankful to be back on (back)stage and be immersed in her passion again after so long without it. Tinna wants to thank her dog children for their cuddles and her family for understanding why she never comes home and loving her still. Their constant support and affection makes life as a busy college student much more bearable.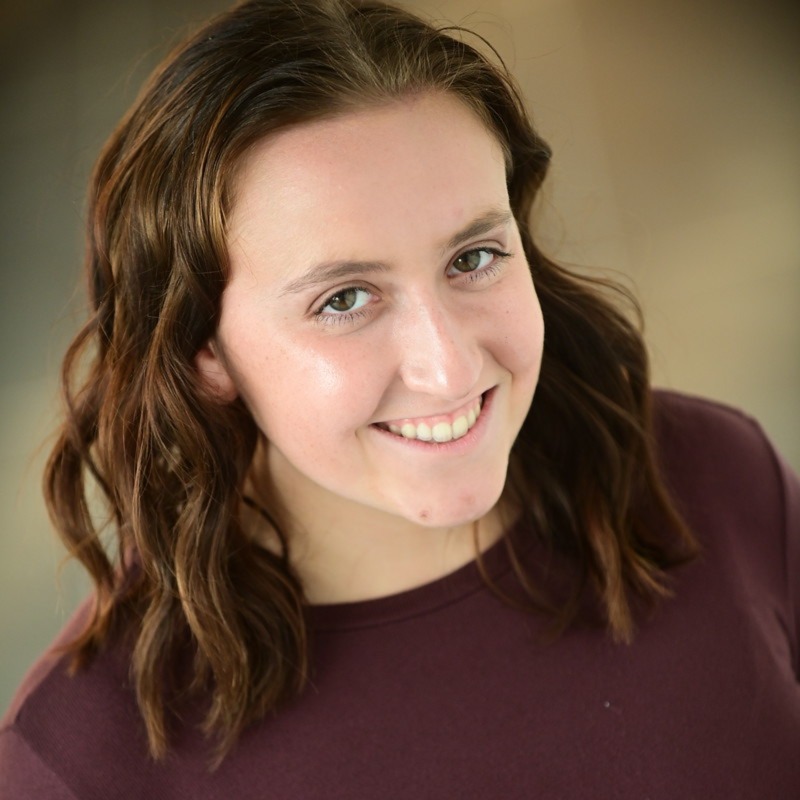 Adrianna Wendel
Player/Assistant Lighting Designer
Adrianna Wendel is a junior at Avila University studying theatre/speech secondary education. Adrianna is so excited to be a player in Pippin, while also dabbling into the lighting world as an assistant lighting designer. Her past credits include Bernie in Talk Radio, ensemble in The Unsinkable Molly Brown, Toni Dawn in War of the Worlds, Le Beau/Forest Lord in As You Like It, Betty/Mrs. Chauvenet in Harvey, Mental Health Barbie in Twenty20's. She has also been Assistant Stage Manager for The Unsinkable Molly Brown and The Servant of Two Masters, Props Master for Harvey, and Scenic Charge Artist for As You Like It. Adrianna would like to thank her parents for continuously supporting her in all of her dreams.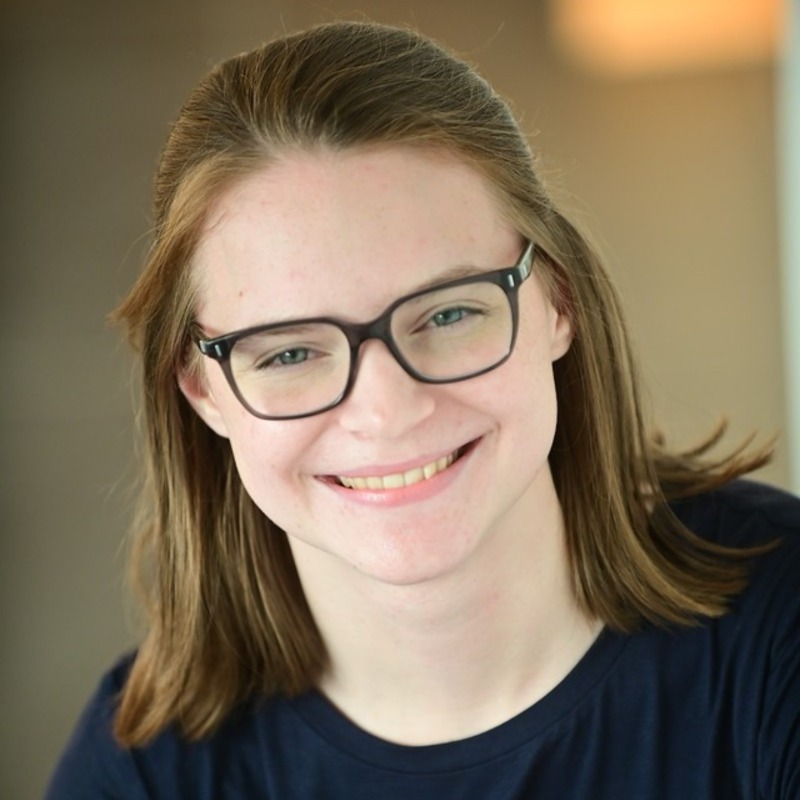 Kaitlyn White
Player/Assistant Costume Designer
Kaitlyn is a first-year Theatre Design and Technology student at Avila. She has also been Assistant Costume Designer for The Servant of Two Masters and Twenty20's, and Assistant Stage Manager for Harvey this year. She had a lot of fun working on the costumes for Pippin and being part of the ensemble. She would like to thank Shannon, Eli, and the other designers for all their hard work and countless adjustments. She's excited to be back making live theatre again!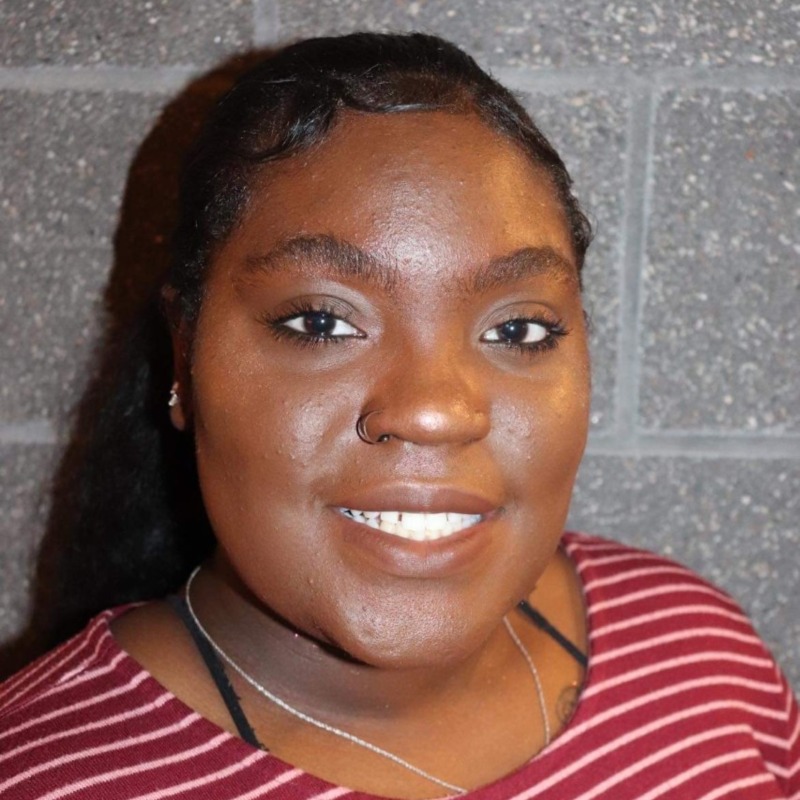 Taylor Williams
Fastrada/Player
Taylor Williams is a fourth year at Avila University and is studying Music and will be graduating this year. Taylor has been a part of The Unsinkable Molly Brown and Miss Nelson is Missing that was partnered with Theater for Young America. After graduation, Taylor will return to Avila to finish her Masters in Education. For fun, Taylor enjoys spending most of her time composing music and singing in USingers with her peers. Taylor would like to thank everyone who has pushed her to be the best she can be, especially her fellow teachers and mentors.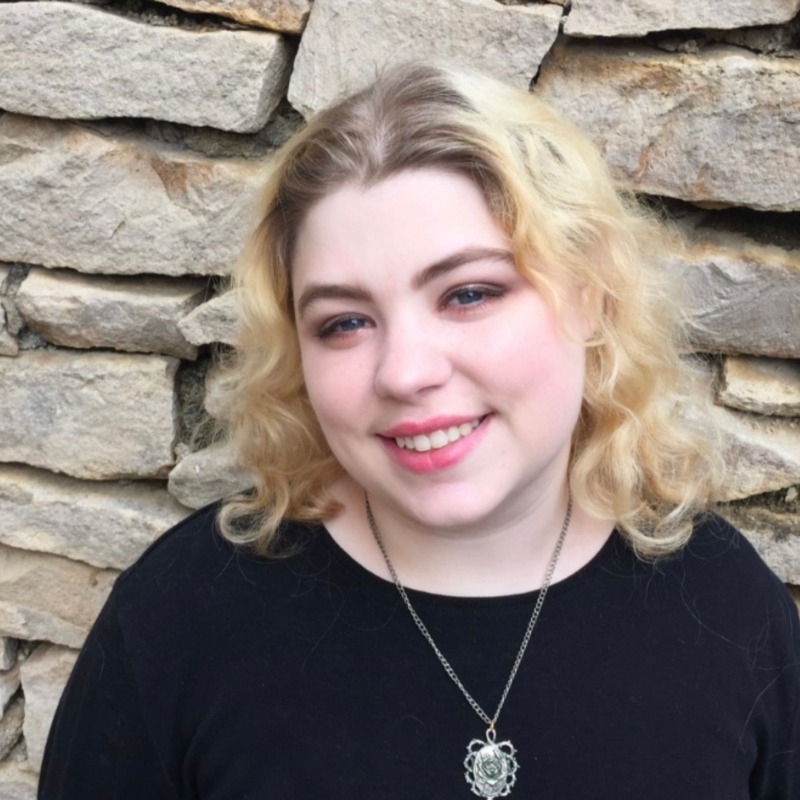 Lynn Winkler
Understudy-Berthe/Player
Lynn Winkler is an Acting Major at Avila University. She is a Senior this year and her role in this musical is part of the Players. Previously was an understudy in Harvey last Fall, and the lead in Miss Nelson is Missing last Spring. She is very excited and thankful for this current opportunity and looks forward to a fantastic show.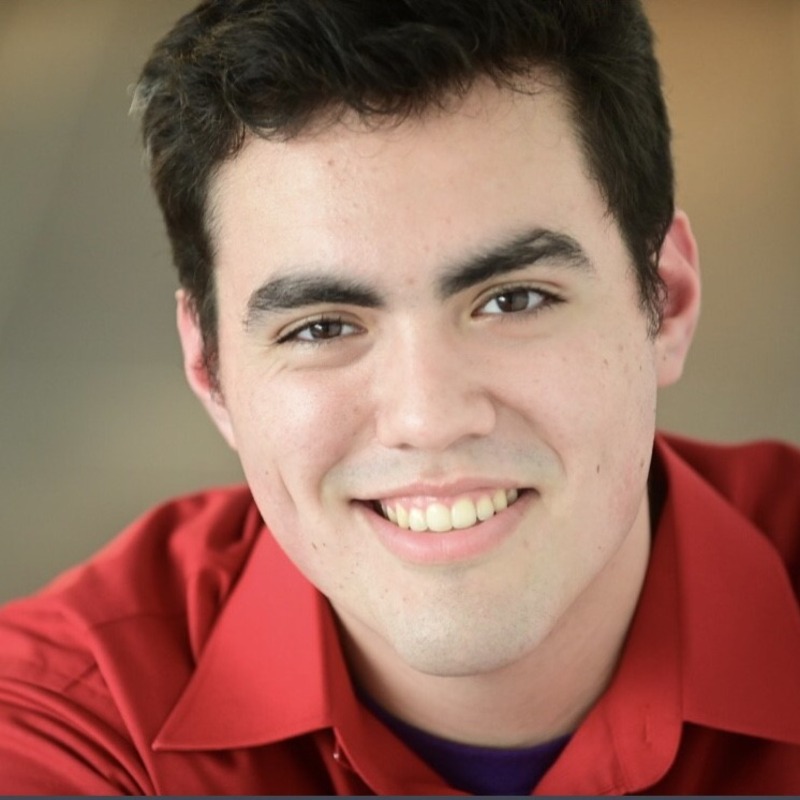 Davin Zamora
Player
Davin is a first year here at Avila and is super excited to perform in his 3rd production this season! Currently, Davin is a theater major with concentrations in Acting and Directing/Producing alongside a marketing minor. He would like to thank his parents, all his professors, the director Chioma, and you for making this show possible! We've got magic to do!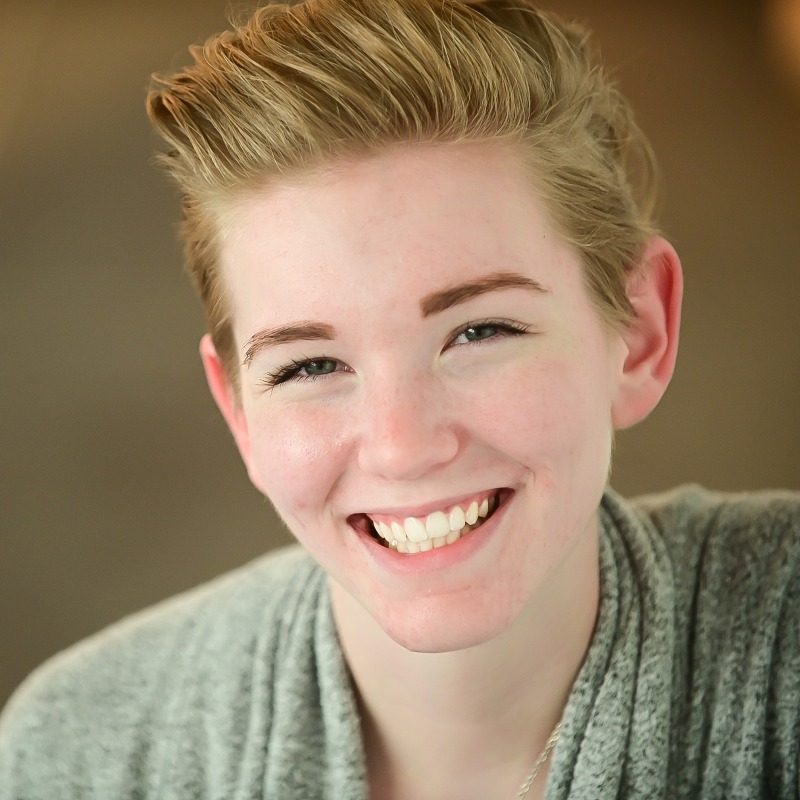 Hannah Zimmerman
Sound Designer
Hannah Zimmerman is honored to be the sound designer and sound board op for Pippin during
her third year at Avila University. After a long intermission away from theatre, it is a relief to be
back on the board. You may recognize some of her previous works, which include the digital
media design for The Servant of Two Masters (2021) and Twenty20s (2020) — which earned her a
certificate of merit for outstanding work from KCACTF — as well her sound design for Harvey
(2020).
She wants to send lots of love and thanks to her family. Without their never-ending support, she
would have never made it to this point.
Arts at Avila
Friends
Rose Marie Falco
Darby, Ellie & Aby Gough
Marcia, Jean & Rosie Pasqualini
Dr. Regina Staves & Ryan Staves
Scott & Diann White
Sponsors
Anne Donze
Mark & Angie Heer
Paul & Mary LeCluyse
Gene & Sheryl Mackey
Monika T. McCoy
Mr. Dennis J. & Mrs. Anna M. O'Hare
Benjamin Pascoe
Dr. J. Anthony & Mrs. Cheryl J. Snorgrass
Sarah Sullivan
Diana & Jim Taylor
Patrons
Fr. Keith Branson, C.PP.S.
Dr. Amity H. Bryson
Carol K. Coburn, Ph.D.
Mr. Bob Crow & Mrs. Belinda R. Troxler
Leah K. Gensheimer, Ph.D.
Richard & Charlene Gould
Jennifer & Sam Hampton
Matt & Hillary Harbor
Maggie A. & Kevin Lambi
Larry & Jan Marsh
Sue Ellen McCalley
Mr. Nick & Dr. Amy Milakovic
Anya, Suzanne & Dr. Jeffrey Myers
Rob Scoles
Dr. Ronald A. & Mrs. Suzanne Slepitza
Dr. Jordan Wagge & Mr. Richard Snedegar
Jim & Sue Willcox
David & Ginny Woy
Kansas City Sisters of St. Joseph of Carondelet
Helen Alder, CSJ
Laverne Aufmuth, CSJ
Ann Charles Everett, CSJ
Rosemary Flanigan, CSJ
Helen Flemington, CSJ*
Marie Joan Harris, CSJ*
Jeanne Janssen, CSJ
Mary Frances Johnson, CSJ*
Ann Landers, CSJ
Mary Margaret Lazio, CSJ*
Mary Kay Liston, CSJ
Patricia Lorenz, CSJ
Shawn Madigan, CSJ*
Mary McKay, CSJ*
Rose McLarney, CSJ
Marilyn Peot, CSJ
Gabrielle Smits, CSJ
Ruth Stuckel, CSJ
Rita Francis Voivedich, CSJ
*Board of Trustees
Tickets
To reserve tickets, please contact our Box Office via telephone at 816.501.3699 or email at box.office@avila.edu.
---