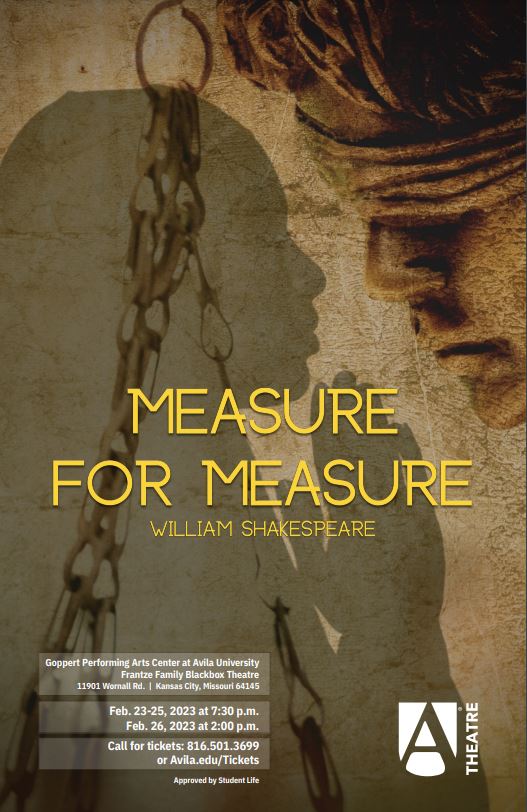 ---
Who's Who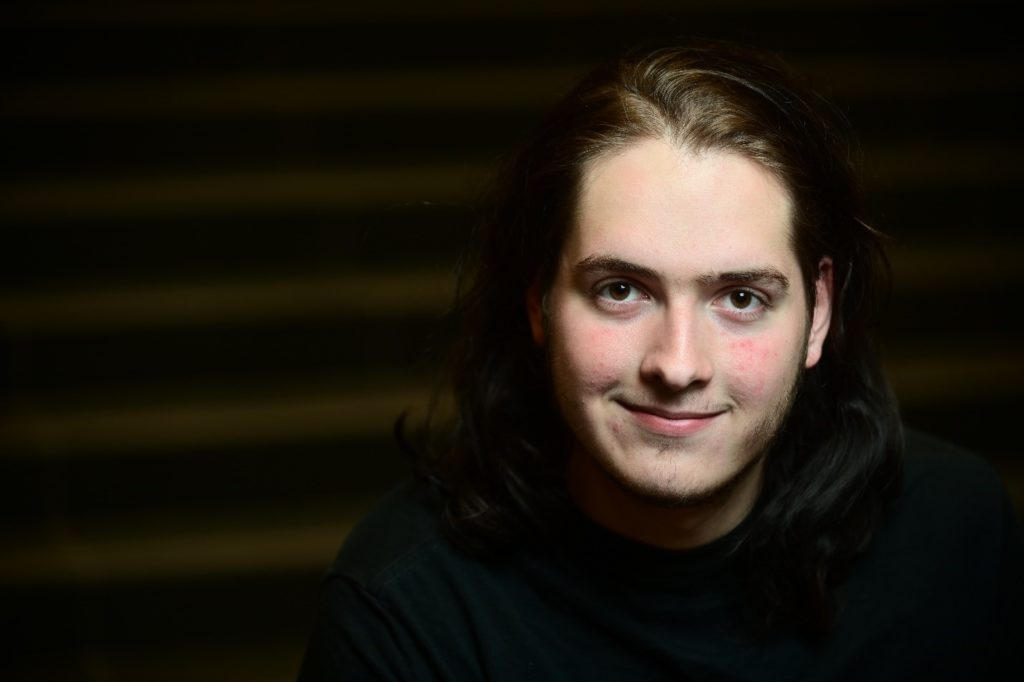 Richard Bertoldie
Richard Bertoldie is a Senior acting major at Avila and is proud to portray Duke Vincentio in this production. This is Richard's 14th Avila production and the 2nd run with Shakespeare. Richard, as always, wants to thank Mom and Chris for their continued support, as well as Director Matt for their guidance, care, and love for the show and the company. Eternally grateful for this show and this semester, Richard hopes you enjoy Measure for Measure!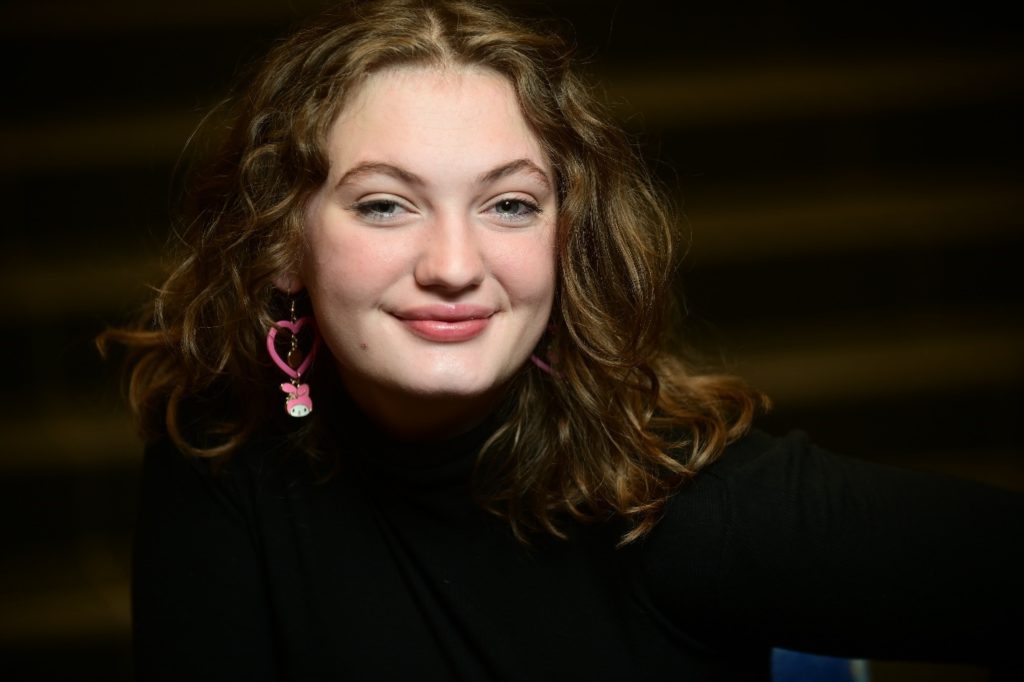 Tori Bestor
Tori is a freshman at Avila. She is an acting performance major. This is her 2nd show at Avila. She was in The Walk as a trafficked ensemble member. In Measure for Measure, she plays Friar Thomas, the messenger, and other ensemble roles. She would like to thank her parents for supporting her and her sister for helping her with her work.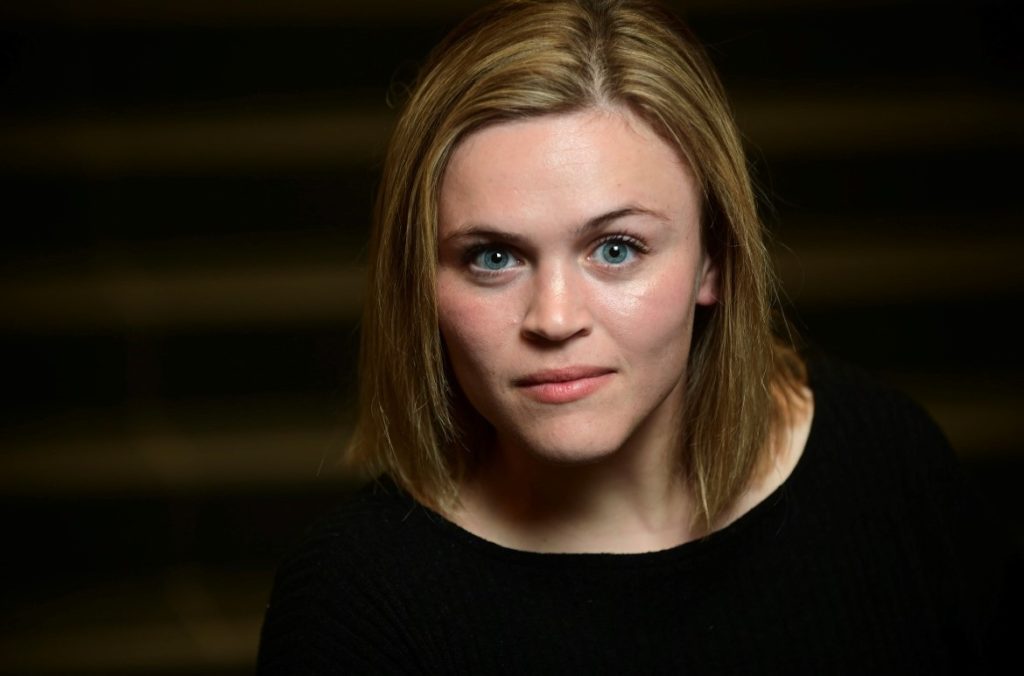 Isabella Brauner
Isabella is a senior getting her BFA in Acting. Some past performances include roles from Clue, The Walk, The Curious Incident of the Dog in the Nighttime, As You Like It, and Miss Nelson is Missing. She would like to congratulate and thank her fellow seniors for all their support, love, and incredible art they have made the last four years. She would also like to thank Matt Schwader for the opportunity to continue to grow through Shakespeare.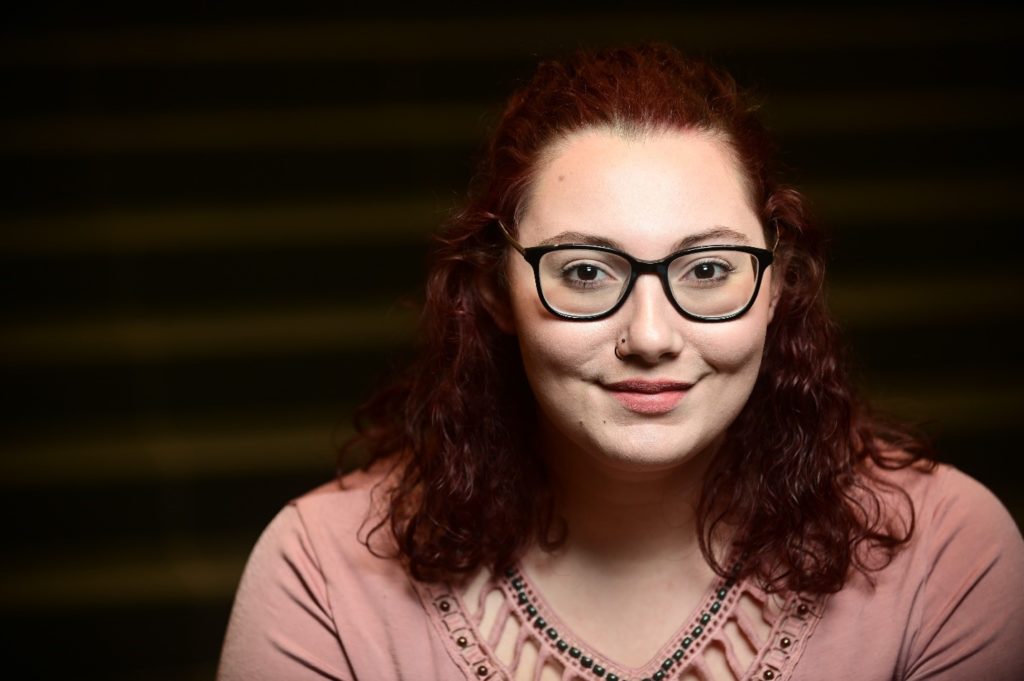 Gaby Dawn
Gaby Dawn is a sophomore at Avila getting her BFA in Acting and bachelors in social work. She is playing Francisca, Abhorson, and various ensemble members. Measure for Measure is her 7th show with Avila and one of her favorites! Earlier this season, she was in CLUE as Mrs. White and in THE WALK as an Assistant Stage Manager.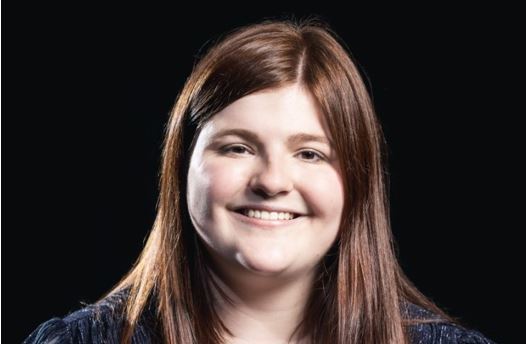 Abby Dearing
Abigail Dearing is a Sophomore at Avila. She is getting her B.F.A in Theatre Design, Tech, and Management. Abigail has been doing theatre since her sophomore year of high school. Measure for Measure is her seventh show at Avila, and she is very excited to participate in future shows!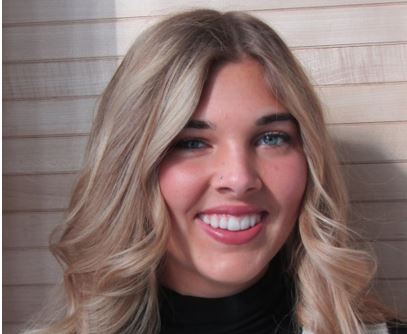 Devin Donohue
no current biography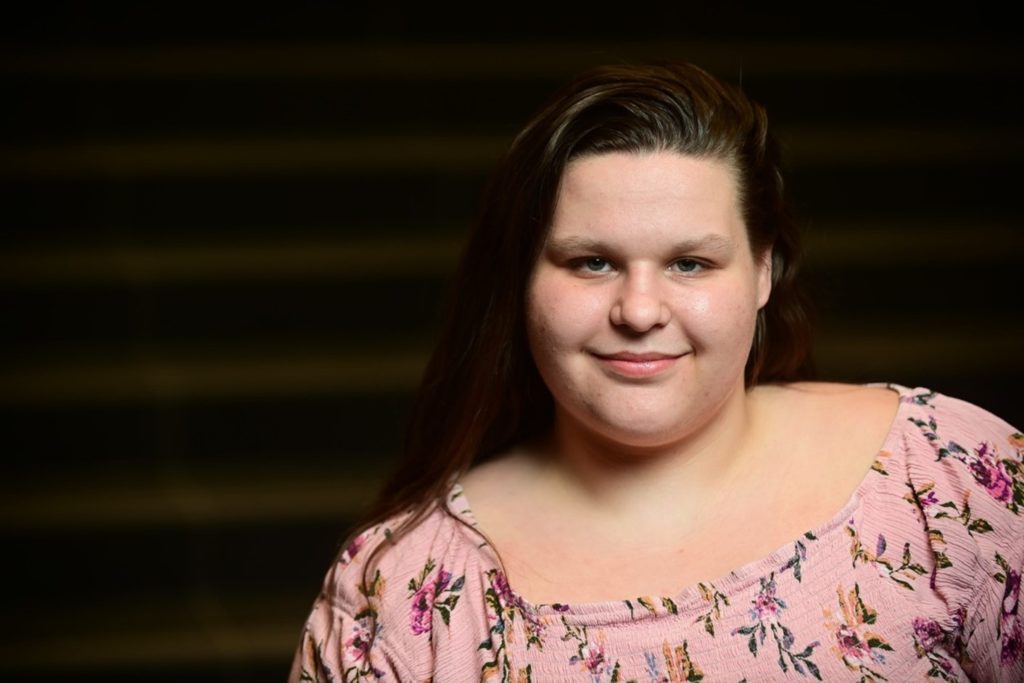 Gabriella Fast
Gabriella Fast is a junior; this is her second year at Avila University. For both Silvia and The Imaginary Cuckold she was the Assistant Stage Manager as well as part of the paint crew on The Imaginary Cuckold. She is the assistant stage manager for Measure for Measure. She wants to thank her family and Trever Belt for encouraging her to continue her dream to do theatre through these tough times.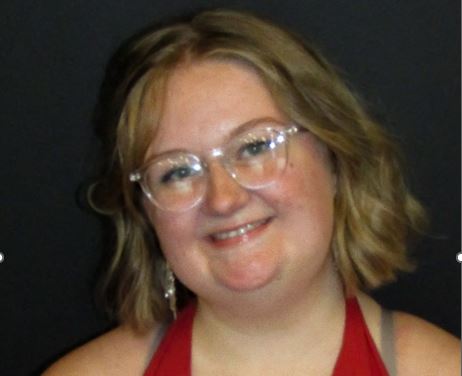 Eleanor Frances
Eleanor Frances is in her second year at Avila. She is a Technical Theater and Designer Major with a minor in Women and Gender Studies. This is her 6th show here. For Measure for Measure, she is a master electrician and a part of the props crew. Eleanor's past credits have included assistant stage manager for Sylvia and Clue, spotlight opt and paint crew for Imagery Cuckold, an assistant lighting designer, and run crew in The Curious Incident of the Dog in the Nighttime, and for RENT she was board opt for digital media and a co-master props designer. Eleanor would like to thank her family for coming to support her.
Miriam Gleeson
Miriam Gleeson is a sophomore at Avila! Her major is Radiologic Science, but her love of theatre keeps her coming back to production involvement. She has worked extensively backstage for Clue, Rent, The Curious Incident of the Dog in the Nighttime, and The Imaginary Cuckold in the past. She also played several parts in The Curious Incident of the Dog in the Nighttime and was an ensemble soloist in Rent. This will be Miriam's first show as a light board operator, and she's excited to expand her technical theatre experience.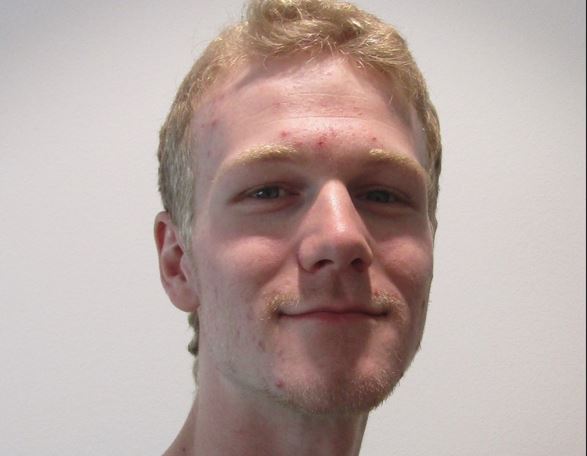 Kyle Hammond
Kyle is very excited to be portraying Pompey and Friar Peter in this production of Measure for Measure. He graduated with his Associate of Arts from MCC Longview and is currently enrolled as a junior at Avila he's working towards his Bachelor of Fine Arts and theater performance. This is his third show at Avila, his first two being Curious Incident of The Dog in The Nighttime and Clue.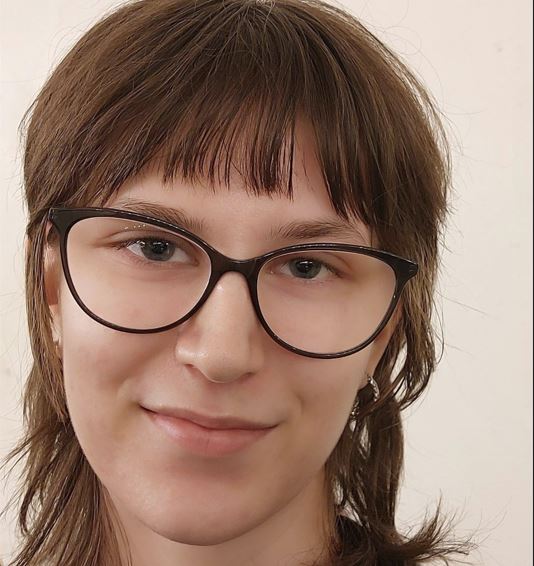 Kelsey Harms
Kelsey Harms, Assistant Scenic Designer. She is a sophomore majoring in Design and Technology. Previous productions she has worked on include The Imaginary Cuckold (2021), The Curious Incident of The Dog of The Night-Time (2022), RENT (2022), and CLUE (2022). She would like to thank her peers and friends for being there to help her grow as a future theatre-maker!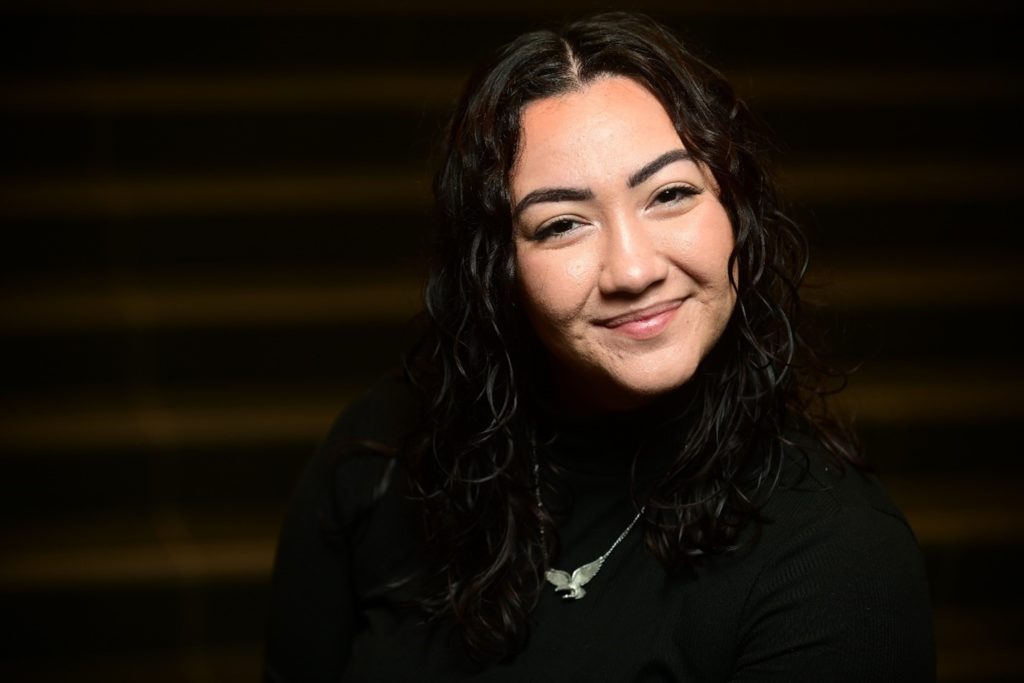 Jazmin Havens
Jazmin Havens is a Junior Transfer at Avila and is pursuing her bachelor's in Musical Theatre and Directing. In this show, she portrays the role of Mariana as well as an ensemble punk. She hopes you'll join us as we rock off your socks and pull you in with this fun twist on a classic!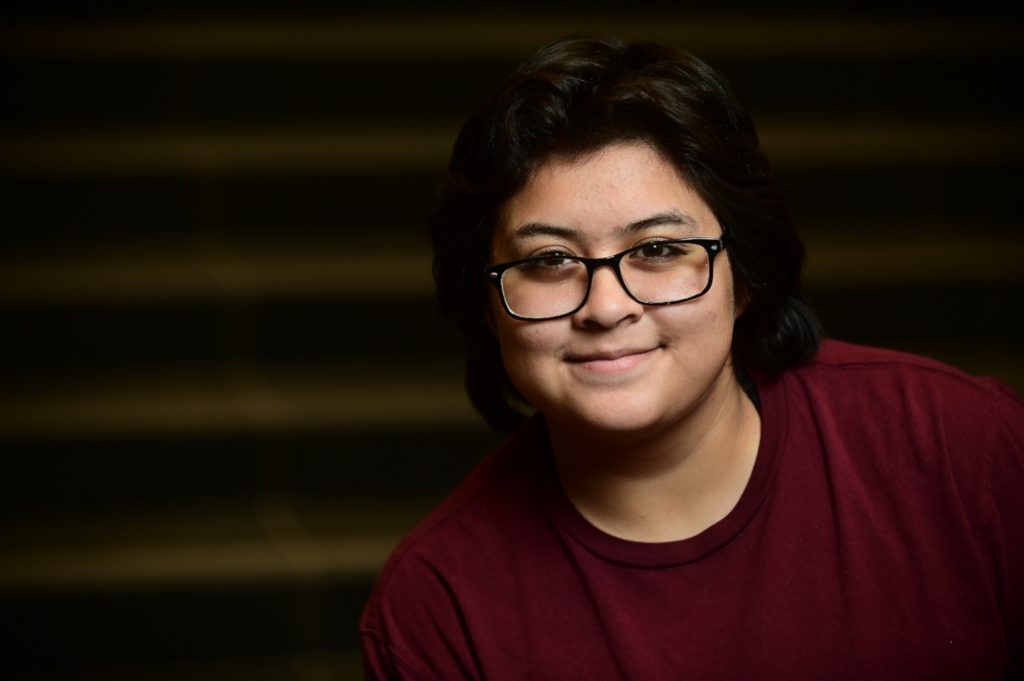 Ari Hernandez
Ari is a junior Directing/Producing concentration at Avila University. In the past Ari has worked behind the scenes as the Assistant Director for two shows at Avila- The Imaginary Cuckold and The Curious Incident of the Dog in the Night-time. She has been the Props Designer for The Curious Incident of the Dog in the Night-time and Clue as well as Scenic Charge for Rent. She is excited to be the Assistant Director for Matt on Measure for Measure as well as Sound Design for the first time and return to the paint world as Co-Scenic Charge with the lovely Rachel Howard. This show has been quite the ride and she hopes you all enjoy it!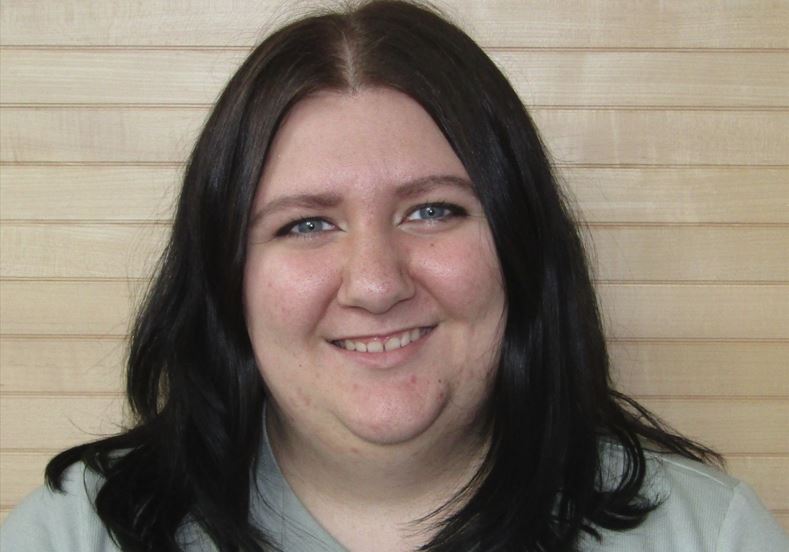 Talia Hinckley
Talia Hinckley is a senior at Avila University pursuing her BFA in Theatre Design, Technology, and Management. Talia is the Stage Manager for this production. Some of her previous works at Avila include Stage Manager for Clue, and Lighting Designer for The Curious Incident of the Dog in the Night-Time. She also has worked professionally with Heart of America Shakespeare Festival and Kansas City Actors Theatre. She would like to thank everyone involved who made this show possible. She would also like to give a special thanks to Jeannie and Tommie Hutter, for helping her find her place in the theater and grow her love for the art into what it is today."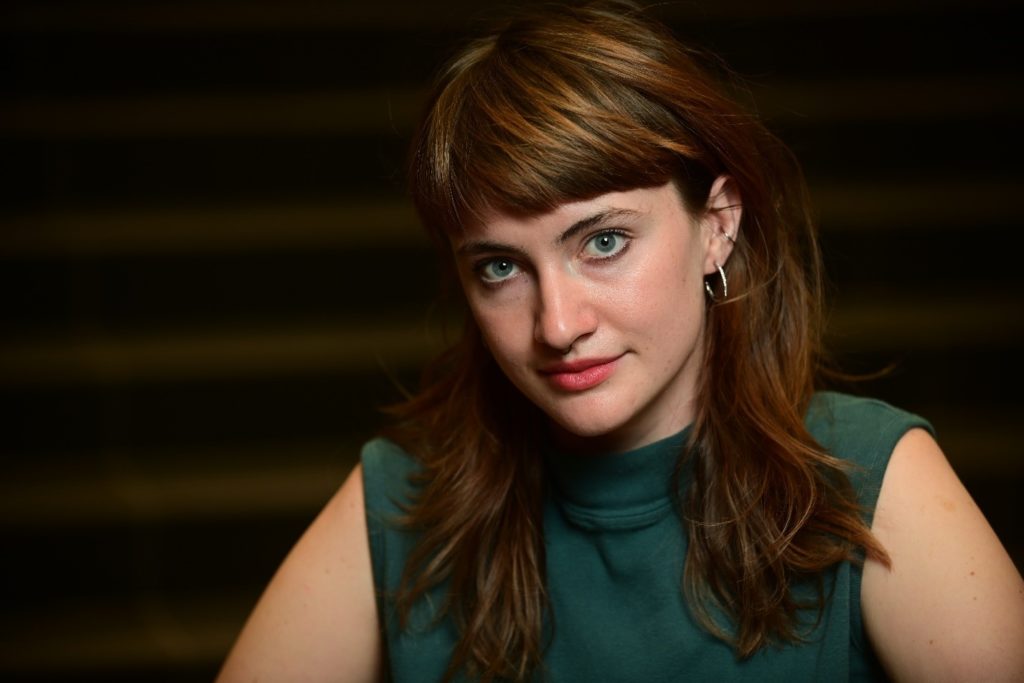 Rachel Howard
Rachel Howard is a senior at Avila, earning her BFA in Theatre and two minors: one in Psychology and another in Women's and Gender Studies. She is so thankful for her time here at Avila and will carry the knowledge she gained from her experiences here forever. She would like to thank her family for their immense support, her friends for being the coolest, her partner for his endless generosity, and the faculty at Avila for guiding her and helping her grow over the last four years. She would also like to thank you for coming to see the show. Peace!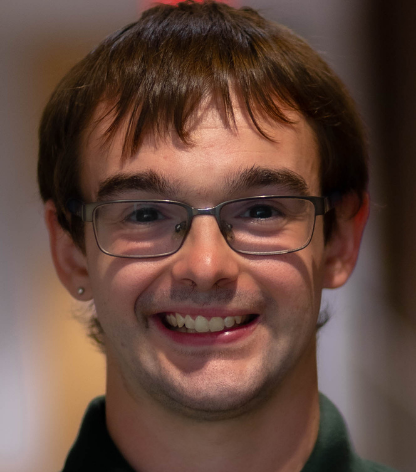 Izzak Kimsey
Izaak Kimsey is a grad student finishing his Master's in Kinesiology with a minor in Theatre. His first show at Avila was Shakespeare, and his last show at Avila is also Shakespeare. For Measure for Measure, he is an awesome drunk punk name Froth. In his first play, he played Sir Oliver Martext in Shakespeare's As You Like It. His second show was designed by the students, called 2020, based on true events happening in that year. He has been an assistant stage manager for A Servant of Two Masters and Pippin. For the Imaginary Cuckold, he played Hugo in the lazzis throughout the show. For Curious Incident of the dog in the Nighttime, he plays as Mr. Thompson, voice 3, drunk two, and is an ensemble. Rent was Izaak's first musical. For Rent, he was homeless, and Mr. Grey. For Clue, he was an assistant lighting designer and an understudy. He is excited to be working with friends and excellent people on stage and off-stage, prepping for the show.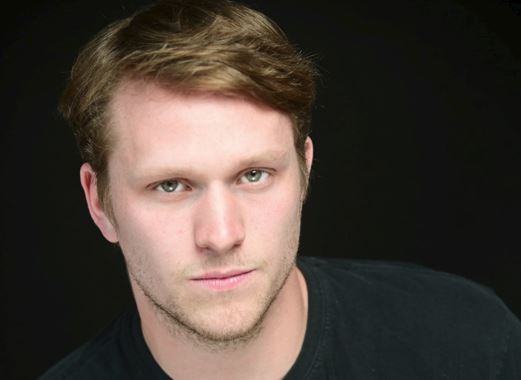 Tyler Lindquist
Tyler Lindquist is thrilled and honored to return to the Frantze Family Black Box Theatre for his last production at Avila University!! At Avila, Tyler has previously appeared in CLUE! (2022), RENT (2022), Curious Incident of the Dog in the Night-Time (2022), The Imaginary Cuckold (2021), and Harvey (2020). Last summer, Tyler was an acting intern for Heart of America Shakespeare Festival where he was the understudy for multiple roles, including Benvolio, for their production of Romeo and Juliet! Tyler is graduating in May with a B.F.A. in Acting and a degree in Theatre Education. Tyler wants to thank Matt Schwader Harbor and John Rohr for the wonderful opportunities they have gifted him for his final production. Tyler wants to send his love and appreciation to his family for their constant support throughout his entire journey. Tyler's journey with Avila Theatre ends where it started: with Shakespeare! Tyler hopes you all get immersed in this pivotal and timeless story and that every single one of you is able to take away something from the entire experience.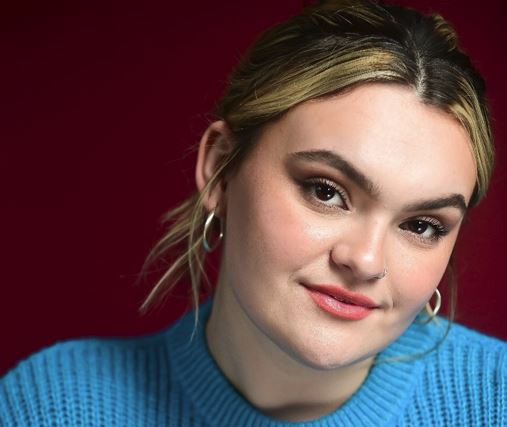 Olivia Loren
Olivia is currently a sophomore Musical Theatre major and is overjoyed to be a part of her first Shakespeare production here at Avila. She would like to thank her wonderful company for being so welcoming, as well as the directing team for giving her the opportunity to bring this story and character to life. She would also like to thank her family for supporting her wherever she decides to go and supplying her with endless facts about the 80's. Enjoy the show!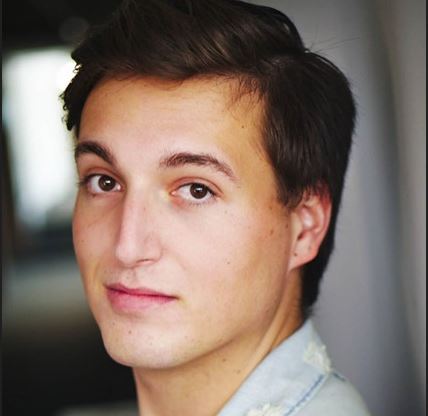 Gavin Merrill
Gavin Merrill is a graduate from Avila in May 2020. He is currently the production manager of Theatre for Young America, working both on stage and off. He assists in building, painting, teaching, and acting. You may have recently seen him on stage as Arlecchino in their production of Pinocchio which took place in the black box at Avila. He is extremely excited to play both Elbow and Barnardine in Measure for Measure and is lovely the extremes of each character. Graduating during the pandemic has had a multitude of challenges and obstacles as a young performer. Gavin has two other jobs as well: one being a sound board operator for Unity of Kansas City North. He also gets the pleasure of singing during service, songs range from pop to spiritual. Avila has provided the materials for Gavin to be successful by allowing multiple areas of study and leadership. They help nourish young artists with the healthy practice of work ethic and a "can do" attitude. Gavin's next show is currently happening with the Westport Art Center at the Just Off-Broadway Theatre which opens later in March. He will be playing Robert Kennedy and set designing/building for their original show Only the Wounds and Weapons Have Changed written and directed by Jacqueline Gafford. He is immensely grateful to Matt and Amity for this excellent opportunity and is excited for you all to see this amazing production.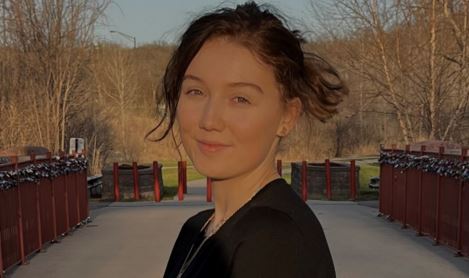 Samantha Reiner
Samantha Reiner is a Sophomore at Avila University studying technical theatre. Samantha is so excited to be a part of Measure for Measure as taking a step back into being an Assistant Costume Designer for this show. Her past credits include Lighting Designer for Clue On Stage, Assistant Lighting Designer, & Digital Media Designer for Rent. Digital Media Co-Designer for Curious Incident, Assistant Costume Designer for Imaginary Cuckold and Sylvia. She would like to thank everyone in the Avila Theatre Program for their support and Shannon Regnier for being an amazing Designer and helping her learn more in-depth with costumes.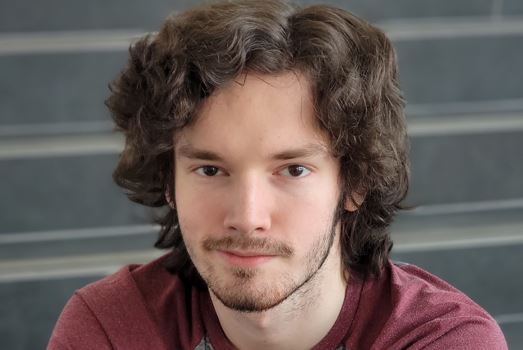 Tucker Rushing
Tucker Rushing plays Claudio and is a Junior Acting Major. He has also played Grós René in The Imaginary Cuckold, And Paul in RENT. Tucker has also understudied Wadsworth in CLUE and Christopher in The Curious Incident of the Dog in the Nighttime. He would like to thank his Family and Friends for always being there, and his Dog because she's a Good Girl.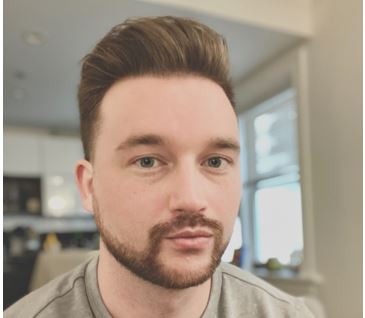 John Dylon Rohr
John Dylon Rohr is the Visiting Assistant Professor of Theatre Design and Technology at Avila University. John has designed, and technical directed professionally across the Midwest and in Pennsylvania and is looking forward to upcoming professional designs here in Kansas City.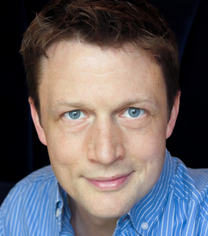 Matt Schwader Harbor
Matt Schwader Harbor Aside from being an Assistant Professor of Theatre and the Director of Performance Studies at Avila University, Matt is a company member with Kansas City Actors Theatre where he serves on the board and the artistic committee.
Professor Harbor has performed professionally on stages across the country since 1998 under the name of Matt Schwader. Notable companies include The Goodman, Northlight, Court and Chicago Shakespeare theatres in Chicago, Indiana Repertory Theatre, Actors Theatre of Louisville, Utah Shakespeare Festival, ACT Theatre in Seattle, The Old Globe, and many more. He was a Core Acting Company member with American Players Theatre from 2007-2013.
Internationally, he has performed with Chicago Shakespeare Theatre at the Royal Shakespeare Company in the UK and with Canada's Shakespeare Link company in conjunction with the Montes Namuli Dance Company in Quelimane, Mozambique.
He holds an MFA from the University of Delaware and is a proud member of both the Actors Equity Association and SAG-AFTRA.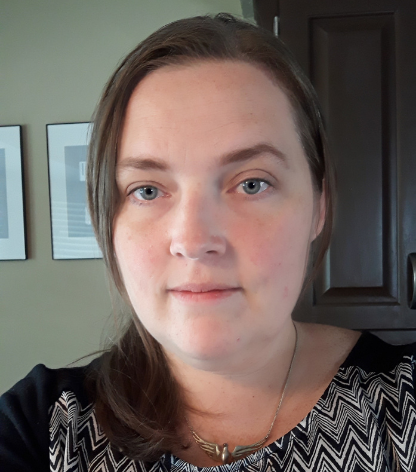 Shannon Smith-Regnier
Shannon Smith-Regnier is a Kansas City based costume Designer. She received her MFA in Costume Design from Ohio University as well as her BFA from Wichita State University. She Interned with Martin Pakledinaz on the Broadway revival of Anything Goes (2011, NYC). Some KC design credits include: Spinning Tree Theater, Theatre in the Park, Kansas City Regional Theatre, KCAT, Metropolitan Ensemble Theatre, Quality Hill, and the American Heartland Theater. She has also guest designed at Kansas University and Wichita State University. She worked as a stitcher in the costume shop at Glimmerglass Opera for two summers and has also designed and worked in the shop and on wardrobe many summers with Music Theater of Wichita. In 2011, she received the Zelma Weisfeld award from USITT (US Institute of Theatre Technology) for her costume designs. (www.shannonlynnsmith.com)
Ta'ja Snipes
Ta'ja Snipes is a sophomore at Avila University studying, Design & Technology. For this production, Ta'ja was on the Carpentry & Paint Crew. Measure for Measure is Ta'ja's seventh show, and she is excited to keep learning with each one!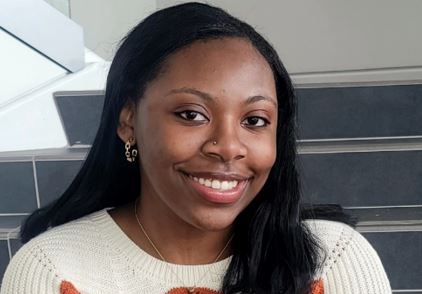 Lauren Taylor
Lauren Taylor is a Junior here at Avila planning to receive her BFA in Theater Education. She is playing various ensemble roles. Measure for Measure is her first show with Avila! Her most recent role was Sarabi in the Lion King. She would like to thank Matt for giving her the opportunity to be a part of this show. She would also like to thank her family for always being supportive.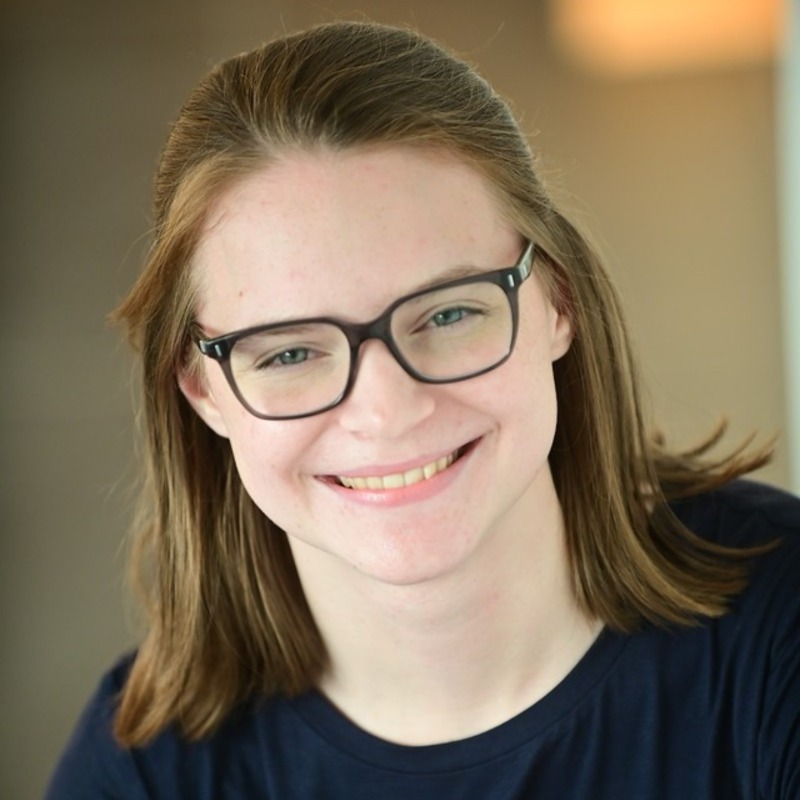 Kaitlyn White
Kaitlyn is excited to be doing her first lead lighting design at Avila and really explore her creativity. Kaitlyn will be graduating in May with a BFA in Theatre Design, Technology, and Management. Her recent credits at Avila include Stage Manager for The Walk, RENT, and The Imaginary Cuckold, and Asst. Tech Director for Clue. She has recently worked as Assistant Stage Manager for Kinky Boots at The White Theatre at the J. She would like to thank Matt and John for supporting her in pursuing other opportunities and her Associate Designer, Abby, for being her partner in this project.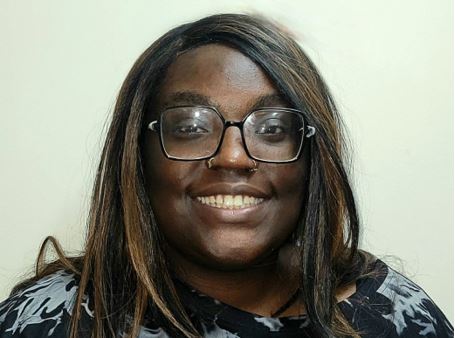 Taylor Williams
Taylor, plays the role of Mistress Overdone and is a 2nd year Graduate student at Avila University studying Business. She is involved in many things at Avila such as University Singers, Avila Singers, and Cyrene, she is a graduate assistant and recently became wrestling manager. Taylor's previous show that she has been apart here included: Miss Nelson is Missing at TYA at Union Station as Miss Nelson, Unsinkable Molly Brown as Ensemble , Pippin as Fastrada , and Rent as Maureen! Taylor would love to thank her peers and friends for all their support. Her teachers and mentor for always believing and pushing her to be the best she can be. A special thank you and shout out to her mother, she always there rooting and support her. Always having her back and being her #1 supporter. And to her father, for supporting her and pushing her too always believe in herself!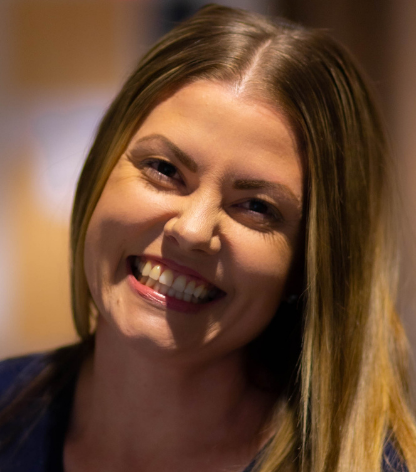 Molly Zagorski
Molly Zagorski is a senior at Avila University working towards a theatre major and secondary education major. Her collegiate education began in 2002 at The Illinois Institute of Art, where she studied apparel design. In 2004 she continued her education at Kansas State University, to study mass communication. In 2007 she was certified as a licensed cosmetologist in Kansas and Missouri. She currently serves as an AVID tutor, dedicated to providing students with strong organizational skills, study habits, tools for engaging in content, effective communication strategies, and self-efficacy. Molly began student teaching high school theatre/speech content in February 2023. Some past credits at Avila University include Costume Designer, Master Electrician, House Manager, and Costume Crew. She is thankful for her time at Avila University and to all her advisors, professors, and mentors for preparing her for the next chapter of her life. She would also like to thank her family, especially her mother, husband, and three children for inspiring her to follow her dreams.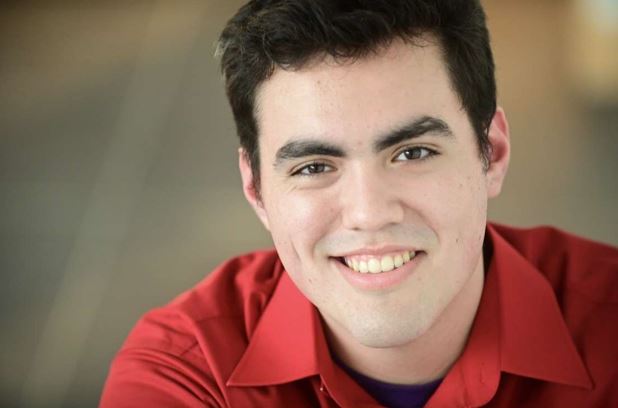 Day Zamora
Day is a junior at Avila University majoring in Theatre with concentrations in Acting, Directing, and Producing. They are very excited to be playing Lucio in Measure for Measure and being the master carpenter for the first time at Avila! Previously, Day has been seen as Professor Plum in CLUE, Benny in RENT, Sganarelle in The Imaginary Cuckold, and EJ Lofgren in Harvey. They would like to thank Matt for teaching them how to decipher Shakespeare and their friends and family for pushing them farther and farther every day!
---