Ronald A. Slepitza, Ph.D., CSJA, will retire as the 14th president of Avila University effective July 31, 2022, after a notable 15-year career leading the University. After a 46-year career in higher education, Slepitza's announcement comes as the University is about to enroll one of its largest first-year classes ever.
"The Avila University mission and charism, imparted by the Sisters of St. Joseph of Carondelet, is evident in the passion of our faculty and staff, the engagement of our Board, and the experiences related by alumni," Slepitza said. "I consider it the greatest blessing in my life to have played a role in Avila's history and look forward to the University's bright future moving forward."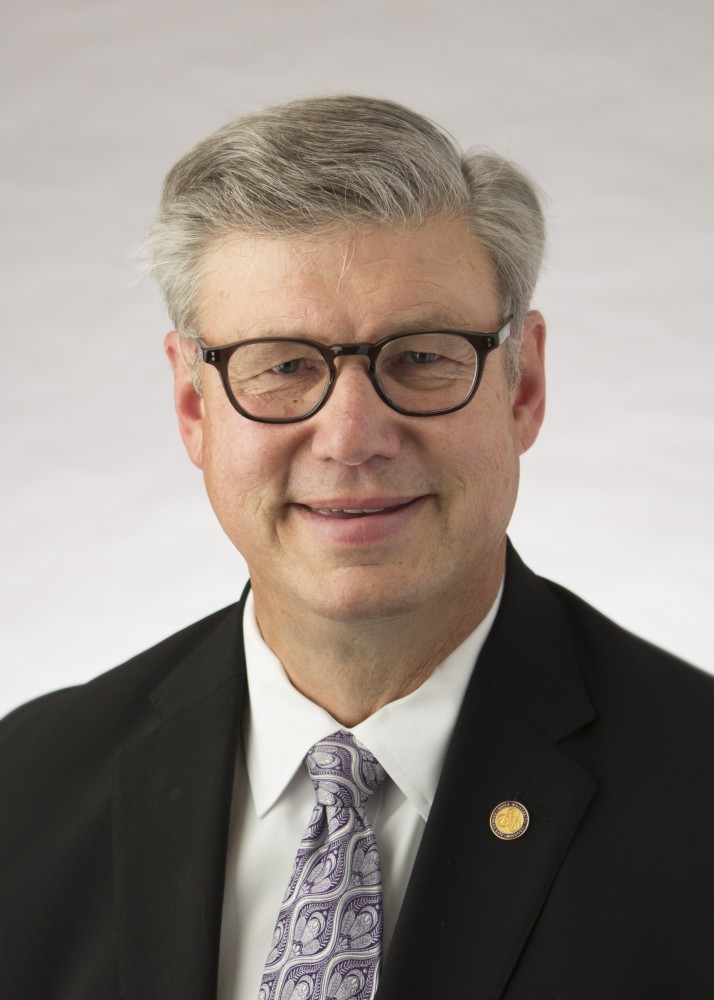 Slepitza began at Avila in 2006, after more than 20 years at Xavier University and Creighton University. Under his leadership, Slepitza propelled a remarkable renaissance at Avila that resulted in new construction and renovations to more than 60 percent of the campus, along with more than $60 million raised for scholarships and campus improvements. Additionally, Avila's endowment increased 250 percent from $6.2 million to $18.4 million during his presidency.
"I've worked with him throughout his tenure at Avila," J. Anthony Snorgrass, Ph.D., professor and vice president for diversity, equity, and inclusion said. "His dedication for doing whatever was necessary to assure a quality learning experience for students, is reflected in the physical improvements and the many programmatic changes he instituted."
Slepitza's leadership and community building are evident across campus, with upgrades totaling more than $30 million:
Establishment of the Martha Smith, CSJ, Ph.D. Archives & Research Center
Transformation of the library into the Hooley-Bundschu Library and Learning Commons
Establishment of the Buchanan Initiative for Peace and Nonviolence
Goppert Performing Arts Center, renovations and expansion
Construction of Glenna Wylie and Jeanne Collins Thompson Residence Halls
Marie Joan Harris, CSJ, Ph.D., Science & Health Complex, renovations and expansion
Jeanne Hamilton-Olofson Plaza, Blasco Hall entrance and fountains, and St. Teresa of Avila statue campus improvements
Renovations to the Marian Student Center and Dining Hall
Mabee Fieldhouse expansion
Construction of the Athletic Pavilion
Creation of the Office of Diversity, Equity, and Inclusion and the Center for Truth, Racial Healing & Social Justice
Slepitza said he believes these accomplishments are due to a student success-focused culture—aimed at producing a learning environment and alumni that embody the values of Avila's founders, the Sisters of St. Joseph of Carondelet.
An Associate of the Sisters of Saint Joseph of Carondelet (CSJA), Slepitza is one of nearly 100 Avila faculty, staff, students, and spouses who have made similar commitments during his tenure. Actively involved in the local academic and Catholic communities, Slepitza serves on several governing boards, including Rockhurst High School, Notre Dame de Sion schools, Conception Abbey College Seminary, Kansas City University of Medicine and Biosciences, and the Midwest Center for Holocaust Education. He has served as the chair of the Independent Colleges and Universities of Missouri, chair of the Association of the Sisters of St. Joseph Colleges and Universities and on the Missouri Colleges fund's executive committee. He is a leader in a Kansas City-area Rotary Club and an ambassador for the KC Scholars Scholarship program, generously giving of his time and talents in the service of others.
"Avila's Board of Trustees extends our heartfelt gratitude for President Slepitza's commitment and years of service to Avila University," said Lisa Sackuvich, board chair. "He truly believes in the mission and the charism that makes Avila University a special gift for all students. His unwavering dedication to the mission, his vision to navigate through the challenges in higher education, his leadership to inspire lifelong learning, and his capacity to effect change in people's lives have forever left a lasting imprint."
The Board has established a search process committee that is meeting to establish goals for their work. Chaired by former Board of Trustee Chair David Kerr '76, the search process committee is vice-chaired by S. Marie Joan Harris, CSJ, Ph.D. The committee is currently narrowing down and retaining a national search firm that best fits Avila's mission, charism, and identity.
After retaining a search firm, the Board will establish a presidential search committee comprised of faculty, staff, board members, and other key constituents, which will plan a leading role in the search. The goal is to have the search committee in place before the end of the month and to ensure that it represents the University community.
"I believe as strongly as ever in Avila and the significance of its mission, the excellence of its people, and the value we produce day to day in the students we are blessed to educate," said Slepitza, "I am deeply committed to seeing the University placed in good hands when I leave next July. I know it will continue to do well because of the steadfast commitment of all of you who have given so much to make this great institution flourish."