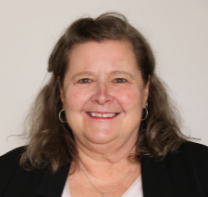 Lindee Petersen Wilson joined the Social Work department as an Assistant Professor at Avila University in the fall of 2002. She has extensive social work practice experience in child, individual, and family services, as well as more than 20 years of teaching experience in schools of social work. Early in her career she worked as a community developer with youth in rural Iowa.
For 18 years Lindee served as a family social worker and clinical supervisor in a juvenile delinquency diversion and prevention agency. In addition to providing supervision and family social work services, she designed and implemented an early identification program for young children who had a first-time arrest. The program organized families, schools, older youth in detention facilities, and police departments to prevent further delinquency behavior and to strengthen family units. She also has clinical experiences working as a social worker in mental health centers, child welfare, and youth shelters.
Lindee teaches social work practice courses focusing on individuals, families, groups, communities, and organizations. She also teaches special topics courses on child maltreatment, child protection, and resiliency and trauma recovery, as well as grief and loss, and crisis intervention at the individual and community levels. As Director of Field Education, Lindee oversees the Field Education component of the curriculum and places students in regional social service agencies to complete their 500 hours of field experience. Concurrently with the field experience courses she teaches Integrative Seminar and Social Work Capstone.
Lindee is a Licensed Specialist Clinical Social Worker (LSCSW) in the state of Kansas, where she has a small clinical social work private practice, specializing in Internal Family Systems (IFS) treatment. She also is a Licensed Clinical Social Worker (inactive status) in the state of Illinois. Lindee has presented workshops at various professional conferences including BPD and IFS, as well as providing training for social workers in agency settings.
Practice with Individuals, Practice with Families & Groups, Integrative Seminar, Capstone, Field Experience I, and Field Experience II
BSW and BA in Journalism- University of Iowa (1978) MSW- University of Iowa (1988) Post Graduate Work- Marriage and Family Therapy and Internal Family Systems
Avila President's Medal of Honor recipient 2021