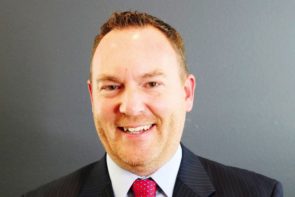 James Brauer, Ed.D. currently serves as an Instructor and Director of Graduate Studies at Avila University in Kansas City, MO.
Before this role, Brauer was the founding school leader/principal of Iowa Connections Academy (IACA), a full-time virtual public school for students in grades K-12 throughout Iowa. Through his leadership and stakeholder collaboration, IACA successfully shifted its early "pilot program" status and overcame a three-year sunset clause to gain full recognition as an Iowa public school.
During his decade-long tenure, IACA experienced annual enrollment growth of approximately 30-35%, successfully led the school through two voluntary regional accreditation cycles, and maintained strong student achievement outcomes and family satisfaction metrics.
"I am tremendously proud of the work our faculty and staff achieved at IACA. We successfully ushered in a new model of education for Iowa families. That reality was never minimized or overlooked by us. It was a mission we all lived and breathed in every action we took."
Before the shift to the virtual school environment, Brauer worked as an assistant principal at Golden Oaks Education Center, an alternative school for students with special needs, within the North Kansas City School District. Brauer's education career began as a special education teacher with USD 500 Kansas City, KS Schools.
Academically, Brauer prides himself as a lifelong learner. He completed a Doctorate of Education in Education Administration and Educational Specialist degree at the University of Missouri-Kansas City. His dissertation highlighted school administrators' use of social networking tools to participate in personal learning networks while managing privacy. Other degrees earned include Master of Business Administration, M.S.Ed. Curriculum & Instruction, M.S.Ed. Special Education, and B.S.Ed. Social Studies from the University of Kansas.
Brauer currently resides in southwest Iowa with his wife Mandi, a special education teacher, and two sons.
Ed.D. Educational Administration (University of Missouri-Kansas City) Ed.S. Educational Administration (University of Missouri-Kansas City) MBA Business Administration (University of Kansas) M.S.Ed. Adaptive Special Education (University of Kansas) M.S.Ed. Curriculum & Instruction (University of Kansas) B.S.Ed. Social Studies Education (University of Kansas) Principal 7-12 (Missouri); PK-12 Principal/Special Education Director (Iowa); Mild/Mod Cross Categorical K-12 (Missouri); Social Sciences 5-12 (Missouri)