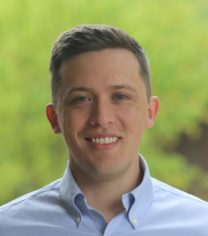 Contact
School of Psychology & Cognitive Science, Foyle Hall, Second Floor
11901 Wornall Road / Kansas City, MO 64145 / 816-501-3661
Jared Branch, Ph.D., Assistant Professor of Psychology
P: 816-501-2447 / E: jared.branch
What is Cognitive Science?
Cognitive Science ​is a multidisciplinary field that brings together researchers and scholars with the goal of understanding the nature of the human mind.
What types of courses do Avila's Cognitive Science students take?
Students take a variety of courses to meet the multidisciplinary requirements of the cognitive science concentration. Students can select from biology, computer science, education, English, mathematics, philosophy, psychology, and kinesiology courses.
What careers are available in Cognitive Science?
Cognitive Science prepares students to understand how people think from a 360-degree perspective, from philosophical explorations to practical applications. Students of cognitive science can find employment across a broad range of careers, including data science, research, education, instructional design, policy, programming, data visualization, human factors engineering, technical writing, consulting, marketing, software development, product design, artificial intelligence, robotics, and more. In addition, Cognitive Science is a path to prepare for law school.